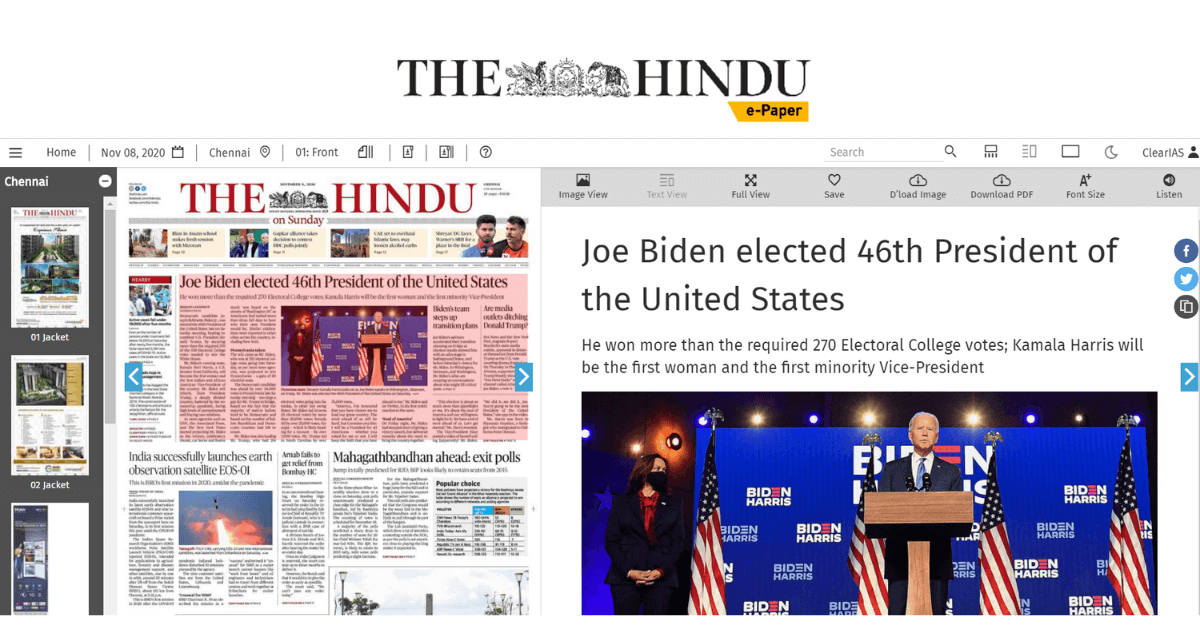 Get The Hindu newspaper subscription at never-before rates. Don't miss The Hindu Special Offer for CLEARIAS users. 
The Hindu has provided ClearIAS users with a pleasant surprise.
Now you get an extra discount on The Hindu e-paper, Frontline Digital, and The Hindu Business Line (BL) e-paper. The promo code is CLEARIAS.
How to get an extra discount on The Hindu subscription?
To get the extra discount, all you need to do is to click the 'TheHindu-ClearIAS' subscription link and complete the payment by applying the promo code "CLEARIAS".
This is a limited-period offer applicable only to first-time users who subscribe to The Hindu E-paper.
Extra OFF – The Hindu Mega Subscription Offer
Up to 60% discount is provided for those readers who subscribe to the 2 digital products (The Hindu epaper and The Hindu website) as a bundle.
Extra OFF – Annual Subscription Special Offer of The Hindu
The 1-year subscription fee of The Hindu epaper is reduced for those who subscribe using the ClearIAS link.
All prices are inclusive of GST.
The Hindu e-paper provides unlimited access to the contents, which includes a PDF version of the newspaper.
Besides, being environment-friendly, The Hindu e-paper is cheaper than traditional newspapers.
The digital subscription costs less than Rs.3 per day if you apply the ClearIAS discount code.