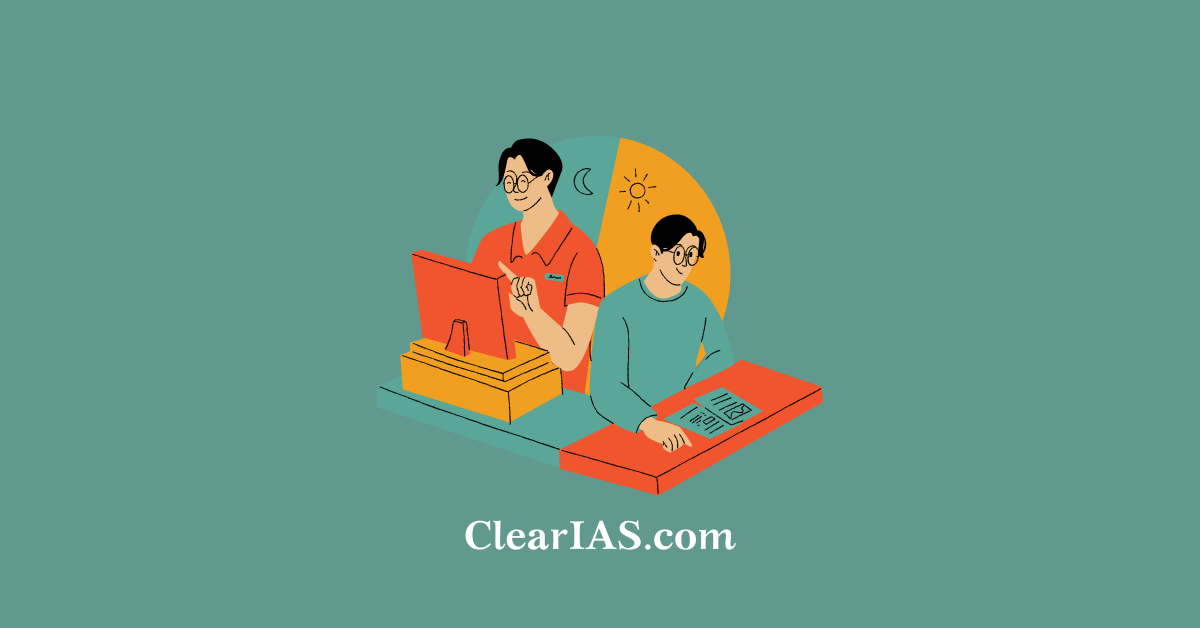 Here, we have provided tips on UPSC preparation for working professionals along with a sample study timetable.
Preparing for the Union Public Service Commission examination is a rigorous and time-consuming process.
The challenge is even greater for working professionals, as they have to maintain a balance between their job responsibilities with extensive study hours.
However, with the right strategies, it's possible to crack the UPSC examination while continuing to work.
In this article, we will provide you with some important tips to prepare effectively for UPSC preparation with a job.
Tips for UPSC Preparation for Working Professionals
Here we have provided tips for working professionals who want to prepare for UPSC CSE.
Time Management Strategy
The most important aspect of UPSC preparation for working professionals is effective time management. Here's how you can manage your time efficiently:
Create a Study Schedule: Create an approachable study schedule taking into account your work hours. Allocate dedicated time slots to your preparation strategy and stick to it.
Utilize Weekends: Utilize your weekend wisely. This is the time to cover a significant portion of your syllabus.
Also Read: Time Management Strategy for UPSC CSE Preparation
Selecting Optional Subjects
The optional subject plays a very important role in this exam so choose your optional subjects wisely.
Consider choosing subjects that you are genuinely interested in and have a background in as an optional subject. It will make the preparation process easy to a certain extent.
Quality Study Material
Ensure that you have access to quality study material, including textbooks, previous year question papers, and effective online resources.
If necessary, join a reliable coaching institute. Along with study material, a coaching institute can also provide you with the right approach to this exam.
Also Read: How to Make Notes for UPSC IAS Exam?
Importance of Current Affairs
Current affairs play a prominent role in this examination, so, stay updated with current affairs.
Read newspapers, and magazines regularly. Dedicate a specific time each day for the newspaper.
Take Mock Tests and Practice
Practice is key to success in the UPSC examination.
Take regular mock tests to assess your progress and to identify your areas of improvement.
Daily Revision
Make revision a part of your daily routine. Dedicate a few hours of your day to the revision.
It will help to retain the information for a longer time. Create concise notes for each topic and revise them regularly.
Health and Well-being
This UPSC preparation journey is lengthy, and also not easy.
Don't neglect your health. Maintain a balanced diet, exercise regularly, and get adequate sleep. A healthy body and mind are important for effective study.
Effective Stress Management
The UPSC journey can be stressful, especially for working professionals.
Practice stress management techniques such as meditation, yoga, or deep breathing exercises to stay calm and focused.
Also read: 10 Tips for Students to Prepare for IAS Exam while in College
Study Timetable for Working Professionals
Balancing a job with UPSC exam preparation can be difficult, but we have witnessed several success stories where aspirant has cleared the exam while working.
Here, a well-structured study timetable plays a very important role and can help you achieve your goals.
Below, we have mentioned a sample study plan for you to get an idea of how to manage your time effectively while working. This is not any hard and fast rule so aspirants are advised to tailor it as per their convenience.
Remember, whatever your plan is, it will work only if you are consistent with it and willing to give the extensive hard work this exam requires.
Morning Routine (Before Work):
Wake Up Early: Start your day early, ideally around 5:30 AM. This gives you a quiet and focused environment to study.
Physical Activity: Begin your day with some light physical exercise or yoga.
General Studies (GS): During this time, dedicate at least 2 hours to your core GS subjects.
During Work (Breaks):
Current Affairs and Newspaper Analysis: During your short breaks at work, dedicate around 45 minutes to current affairs and newspapers. This will help you stay informed and will also improve your communication skills.
After Work (Evening):
Optional Subject: Reserve a minimum of 2 hours for studying your optional subject. Focus on understanding the concepts thoroughly.
Dinner Break: Take a break for dinner and relax.
Revision: Spend 1-2 hours revising what you've learned during the day. This will reinforce your memory.
Two to Three Months Before Prelims:
Shift Focus to General Studies: Before prelims, shift your primary focus to General Studies.
CSAT Practice: It is also important to focus on paper 2 (CSAT) as its pattern tends to change frequently.
Also read: A Note Before You Begin IAS Preparation or Coaching
Conclusion
Clearing the UPSC examination while working is undoubtedly a difficult task, but it's not impossible. With an effective time management strategy, dedication, and a well-structured study plan, any working professional can achieve their dream of becoming a civil servant.
Remember that the UPSC examination is not just a test of knowledge but also of your determination and commitment towards the exam. With consistency and persistence, this can be achievable. So, stay focused, work hard, and never give up on your aspirations.
Article Written By: Priti Raj