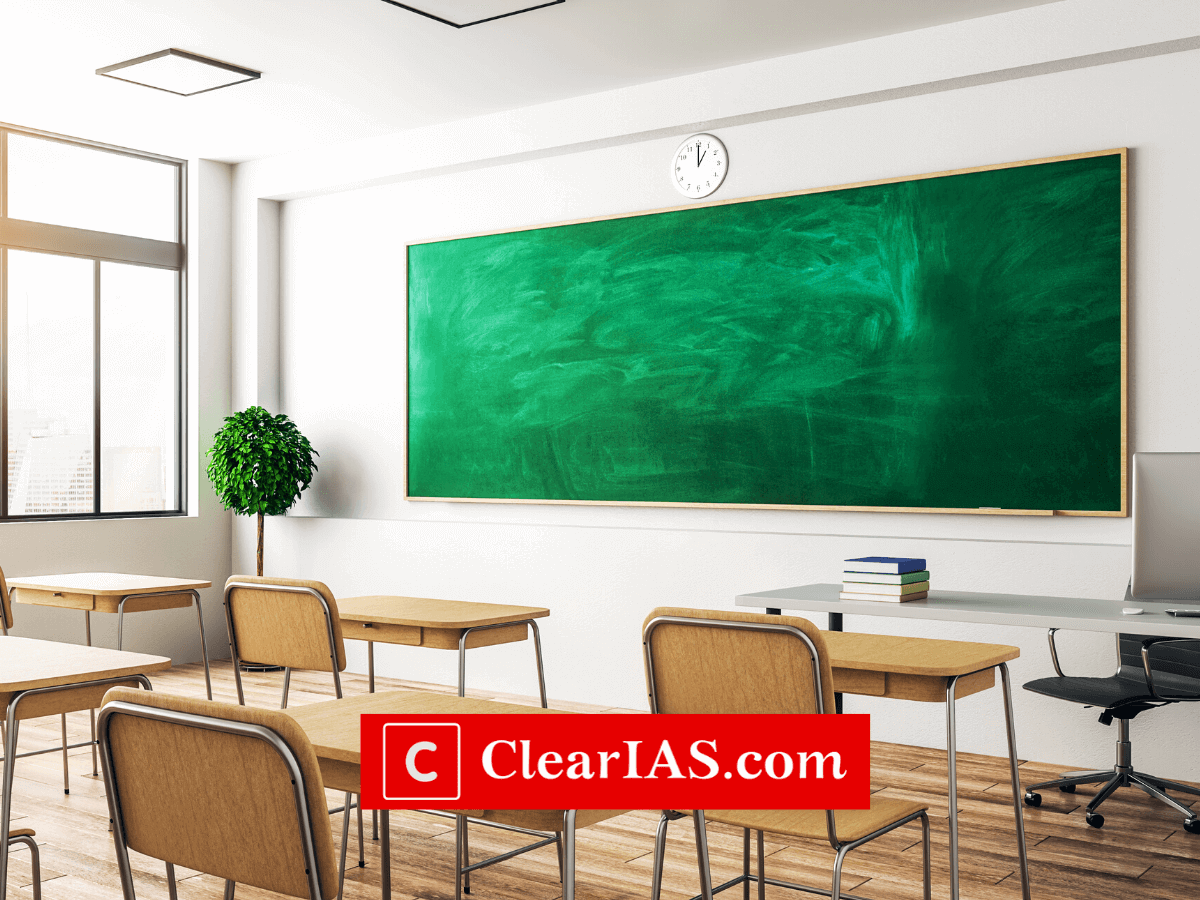 Do you find it difficult to crack the UPSC Civil Services Preliminary Exam even after multiple attempts? Don't worry. It's all about getting your focus right. In this post, we discuss 5 practical tips to clear UPSC Prelims faster!
At this time, when there are hundreds of online and offline providers who dump terabytes of data into your system, ClearIAS always advocates focused-study and minimum-resources. Rather than starting with heavy textbooks and coaching materials, think in the reverse direction.
Imagine that you are sitting in the UPSC exam hall. Do you have any idea regarding the marks you should score to clear the exam? How many questions should you correctly answer to clear the UPSC prelims cut-off score?
Get 70 Questions Correct – That's your only target!
To successfully clear UPSC Prelims, you should get your maths rights from the very beginning.
To ensure that you clear CSE prelims comfortably, you need to get at least 70 questions correct out of the 100 questions in GS Paper 1.
You can go wrong in all remaining 30 questions. Still, you will get a great score to successfully clear the preliminary exam.
Do you get my point?
I shall explain.
The logic behind getting at least 70 questions correct
If you correctly answer 70 questions, you will get 70*2=140 marks.
Now, imagine that your answers are wrong in all remaining 30 questions.
What is the negative mark for a wrong answer? It is -0.66 marks. So if 30 questions are wrong, you will lose 30*-0.66 = 20 marks from the previous marks.
Thus, your final score will be 140-20=120 marks out of 200, which is still great!
Your aim should be at least 120 marks out of 200
120 marks is a great score with respect to UPSC Civil Services Preliminary Exam. Remember that, in the last 2 years, the cut-off score was only around 100.
If you think in this direction, you will understand that clearing UPSC CSE Prelims is not a big deal.
Even if you mark the 30 questions wrong, you will end up with 120 marks (after deducting negative marks).
Your whole preparation should be focussed at getting at least 70 questions correct – ie. by spending your hard-earned money and limited time at the right resources!
5 Practical Tips to Get Maximum Results in Minimum Time
The best strategy to get 70 questions correct, is to practice the maximum number of similar questions from the sources we mention below.
Don't you think that, if you practice 7000 high probable questions, you can correctly answer 70 questions?
Yes, the best strategy to score high in a limited time is taking mock exams and learning model questions.
Believe us, this exercise won't take much time as you may think!
On top of that, if you use ClearIAS Intelligent Eliminations Techniques (IETs) and ClearIAS Questions Paper Solving Techniques (3-2-1-0 Elimination Method), you will surely answer much more than 70 questions!
Here are the 5 practical tips to clear UPSC Prelims faster. These are top priority items for smart aspirants who love to do smart work – and get the highest Return on Investment (RoI) in minimum time.
(1) Join ClearIAS Prelims Online Mock Test Series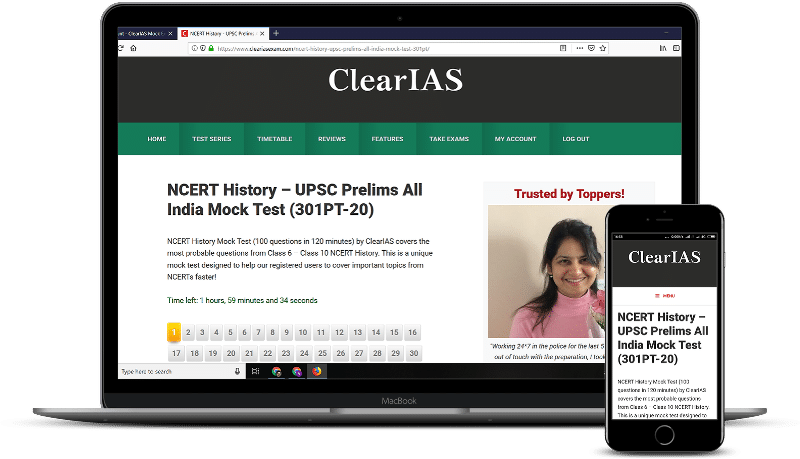 The flagship product of ClearIAS – ClearIAS Prelims Online Mock Test Series – has 40 Exams and 4000 questions. If not enrolled yet, join now in ClearIAS Prelims Test Series and start taking online mock exams.
ClearIAS Team has a special knack of selecting the most probable questions. In previous years, many questions were asked in the actual UPSC prelims similar to questions in the ClearIAS Prelims Test Series.
Considering that it takes 2 hours to finish an exam (100 questions) in ClearIAS online mocks, it will take only 80 hours to finish 4000 questions = less than 4 days.
Enroll now in ClearIAS Prelims Test Series
(2) Learn ClearIAS Current Affairs Capsules (CCC)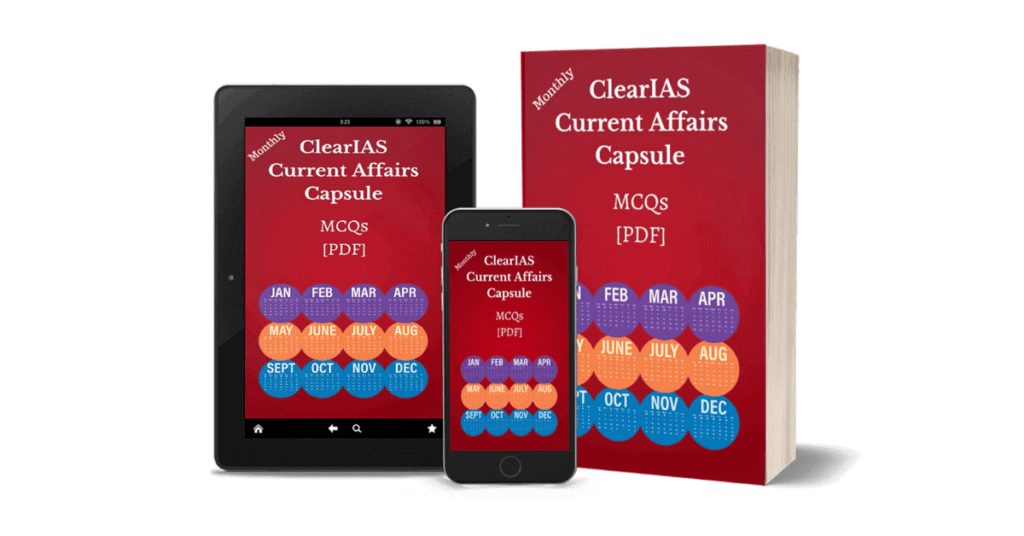 CCCs are monthly MCQs prepared by ClearIAS from government websites like PIB.
UPSC nowadays is depending on new sources for question preparation, and PIB is one of the prefered sources by UPSC. ClearIAS resources have included questions from almost all possible sources from which UPSC sets questions.
If you learn 1000 MCQs from our CCCs, all it takes is 10 hours = less than a day!
Download CCC (Monthly MCQs PDF) for FREE
(3) Learn ClearIAS Most Probable Prelims Questions (CMPPQ)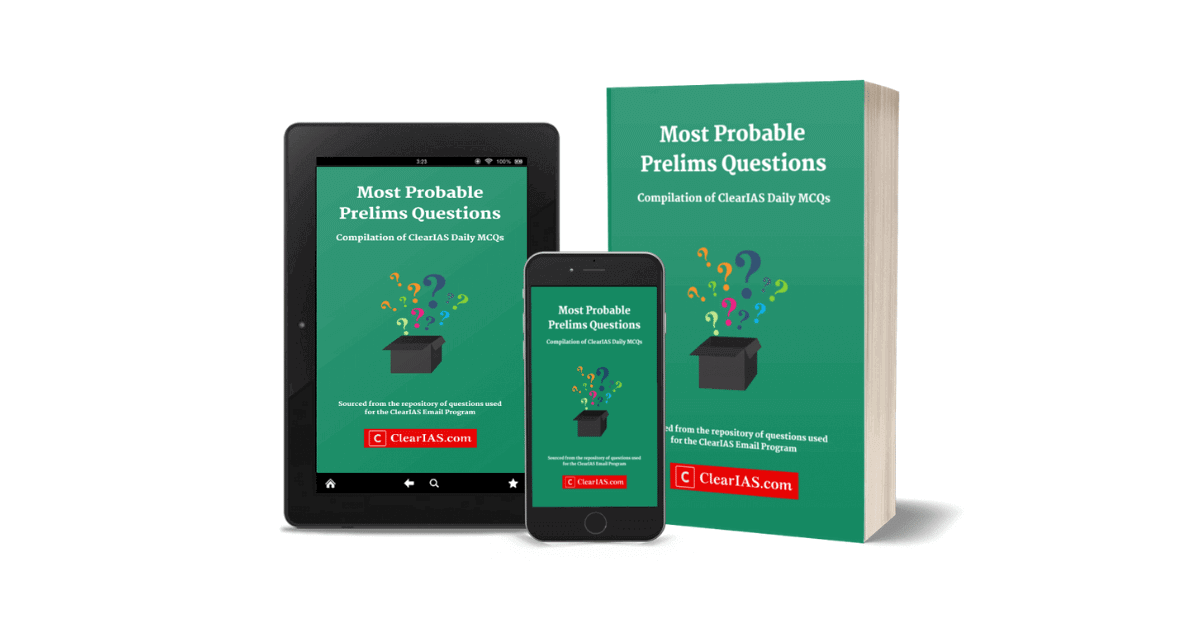 CMPPQs are daily MCQs compiled by ClearIAS from our email or Youtube Video program.
In CMPPQs we cover the most probable questions prepared mainly from newspapers. This includes current affairs and related static topics.
If you learn 1000 MCQs from our MPPQs, all it takes is again 10 hours = less than a day!
(4) Take ClearIAS Previous Year UPSC Question Paper Re-Take Exams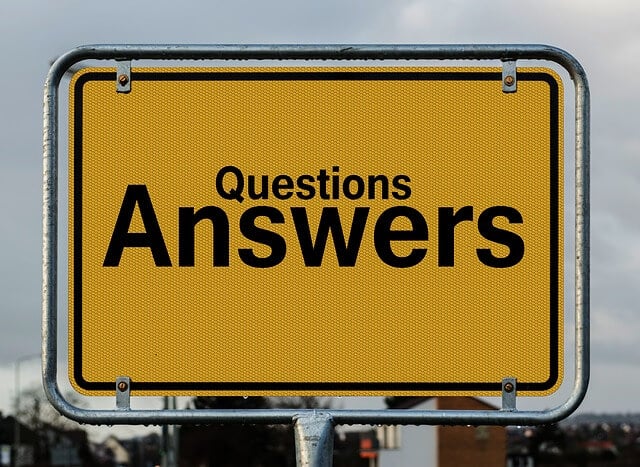 You should never leave out previous year questions. However, never depend on un-official keys prepared by coaching institutes as they are prone to a lot of errors.
ClearIAS has provided the facility to re-take previous year UPSC questions based on the official UPSC key.
If you learn 1000 MCQs from previous year question papers, again, all it takes is 10 hours = less than a day!
Practise Previous Year UPSC Question Papers
(5) Learn ClearIAS Online Notes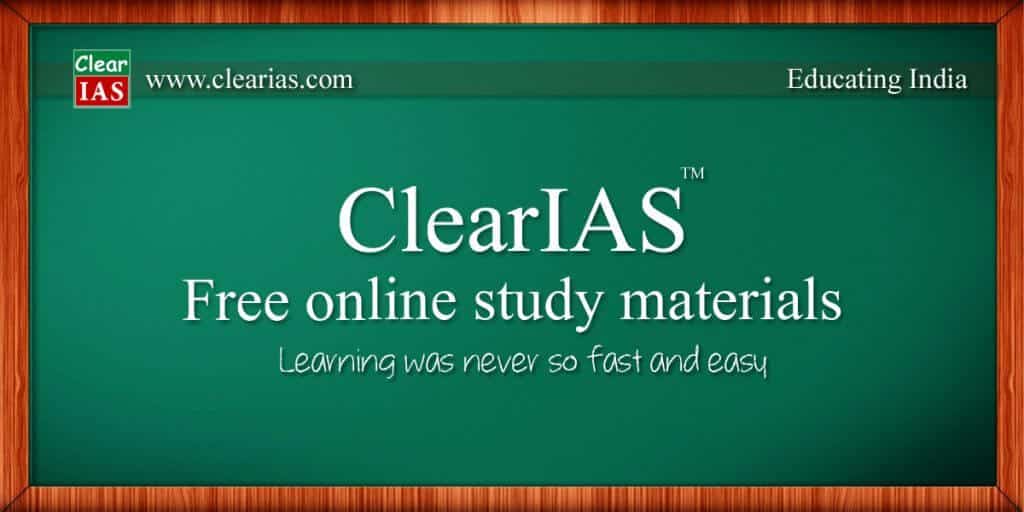 ClearIAS provides easy-to-learn online notes for every subject in Prelims and Mains.
Our notes are simple enough even for an 8th-standard student to learn and understand. It would not take much time to go through our notes – trust us, it will be much faster than learning from many complicated textbooks in the market.
Besides, our notes are completely free!
Conclusion
Don't ever think that you don't have enough time to prepare for IAS Prelims.
You have enough time – if you focus on the right resources like that of ClearIAS!
If you are focused and spend time smartly on the right resources, you are very much in the game!
We have already shared you the best tips to clear UPSC Prelims faster – within a short period of time.
As we mentioned above, going once through all the 7000 questions takes hardly 1 week of your time (7 days).
If you do repeat revision of our questions 3-4 times, and master ClearIAS Techniques, we love to say that you are going to be a sure-shot this year!
All the best!