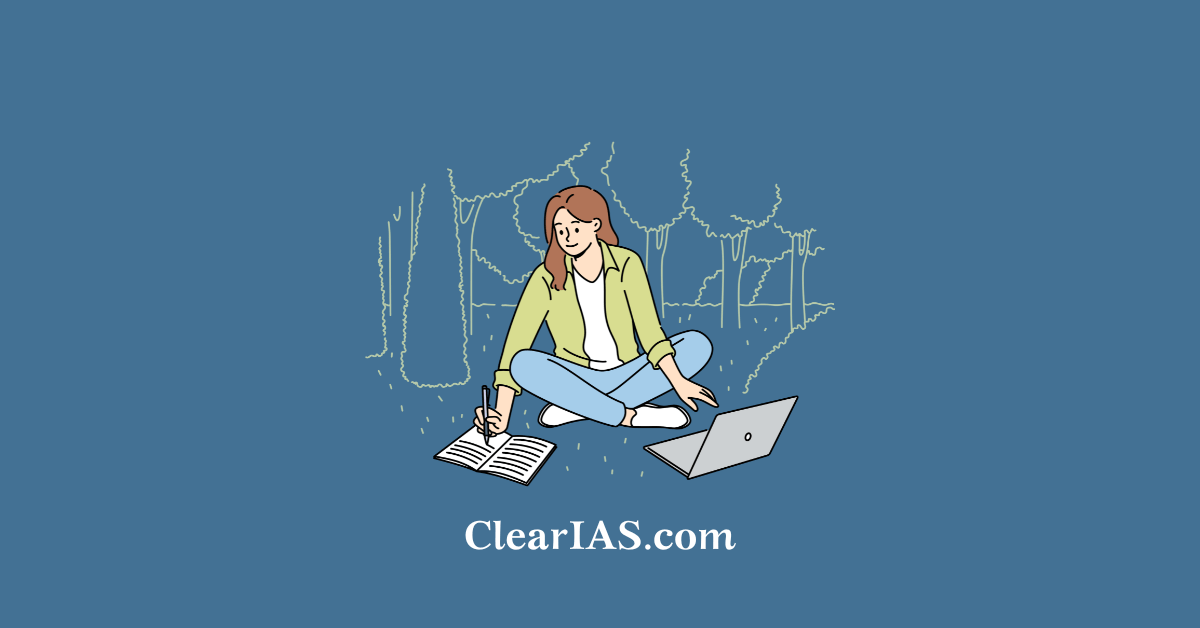 Tips for effective note-taking and revision for UPSC CSE. Why are note-taking and revision important? How an effective notes help in revision?
The Union Public Service Commission (UPSC) Civil Services Examination (CSE) is one of the most competitive exams in India.
Aspirants prepare rigorously to clear this examination and secure a prestigious position in the civil services.
Effective note-taking and revision play an important role in this preparation.
In this article, we will talk about some easy and practical tips for improving your note-taking and revision strategies for UPSC CSE.
Why Note-Taking and Revision Are Important?
Before we get into the tips, let's understand why note-taking and revision are important for success in the UPSC CSE:
Memory Retention: Taking notes helps you remember important facts and concepts. It reinforces your learning and ensures that you don't forget what you've studied.
Organization: Well-organized notes make it easier to revise information quickly. They act as a roadmap for your entire study plan.
Clarity: Notes help you break down difficult topics into simpler, easy-to-understand points. This simplification helps you retention retain information for a longer time.
Efficient Revision: Efficient revision is the key to success. You need to revise vast amounts of information, and well-structured notes make this process quicker and more effective.
Tips for Effective Note-Taking and Revision for UPSC CSE
Below we have provided tips for effective note-taking and revision for UPSC CSE:
Select the Right Tools
Before you start note-taking, make sure you have the right tools:
Notebooks: Use separate notebooks or digital note-taking apps for different subjects or topics. This will keep your notes organized.
Highlighters and Pens: Use different colors to highlight important points and add emphasis to your notes.
Index Cards: Create concise summary notes on index cards for quick revision.
Digital Tools: If you prefer digital note-taking, use apps like Evernote, OneNote, or Notion.
Active Note-Taking
Effective note-taking is not about copying everything from your textbooks. Instead, actively engage with the material:
Summarize: Write down the key points and main ideas. Avoid long paragraphs.
Use Abbreviations: Develop a system of abbreviations and symbols to write faster.
Ask Questions: If something is not clear, jot down questions to research later.
Visual Aids: Use diagrams, charts, and mind maps to represent complex information.
Consistency Is Key
Set a regular schedule for note-taking. Consistency is important for retaining information.
If you study a certain portion of your syllabus every day, your notes will accumulate, and your revision will be more manageable.
Also Read: Balancing Graduation Studies with UPSC CSE Preparation
Mind Mapping
Mind maps are excellent for visual learners. Create a central topic or concept and branch out with related subtopics.
This helps you see the connections between different ideas.
Effective Revision
Revision is not just reading your notes repeatedly. Here's how to revise effectively:
Spaced Repetition: Review your notes at increasing intervals (e.g., daily, then every few days, then weekly).
Practice with Previous Years' Papers: Solve previous years' question papers to test your knowledge.
Teach Someone: Explaining concepts to someone else is a powerful way to ensure you truly understand the topic.
Stay Healthy
Don't overlook the importance of good health. A well-rested mind and body are more receptive to learning and retaining information.
Get enough sleep, eat well, and exercise regularly.
Be Adaptable
If a particular note-taking or revision strategy isn't working for you, don't hesitate to change it.
Experiment with different techniques until you find what suits your learning style best.
Also Read: Handling Stress and Anxiety During UPSC CSE Preparation
How Notes Help in Effective Revision?
Taking effective notes can significantly improve the process of revision. Here's how notes help you with effective revision:
Condensed Information: Notes comprise difficult information into key points and summaries. That helps you in revision during the examination.
Organization: Well-structured notes provide an organized framework for your entire subject. You can easily locate specific topics, chapters, or concepts, making your revision more efficient.
Quick Reference: When you're revising, you may come across a topic or concept you don't fully remember. Notes serve as a reference guide, allowing you to refresh your memory without going through the entire study material.
Active Engagement: During the note-taking process, you actively engage with the material by summarizing, simplifying, and rephrasing information. This initial cognitive effort makes it easier to remember and understand the content when you revisit your notes for revision.
Personalized Content: Your notes are personalized to your understanding and style. You may have highlighted key points or added your comments and insights. This personal touch makes your notes a more relatable and customized study resource.
Self-Assessment: Constantly creating helps you understand which topic is more relevant from an exam perspective and helps you sharpen this understanding over time. This will help you understand your position in this preparation journey.
Summary Notes: Many students create summary notes from their comprehensive notes. These are concise versions of your primary notes, capturing the most important information only. Summary notes are excellent for a final, quick revision just before the exam.
Time Efficiency: Revision is often a time-sensitive process, especially as the exam date approaches. Notes allow you to cover a wide range of topics in a shorter time frame, making your revision more efficient and effective.
Also Read: How to Make Notes for UPSC IAS Exam?
Conclusion
Effective note-taking and revision are important for success in the UPSC CSE. By selecting the right tools, actively engaging with your study material, maintaining consistency, and adopting effective revision techniques, you can improve your preparation and boost your chances of succeeding in the exam. Remember that each person's learning style is unique, so don't be afraid to adapt and refine these tips to fit your specific needs.
Article Written By: Priti Raj