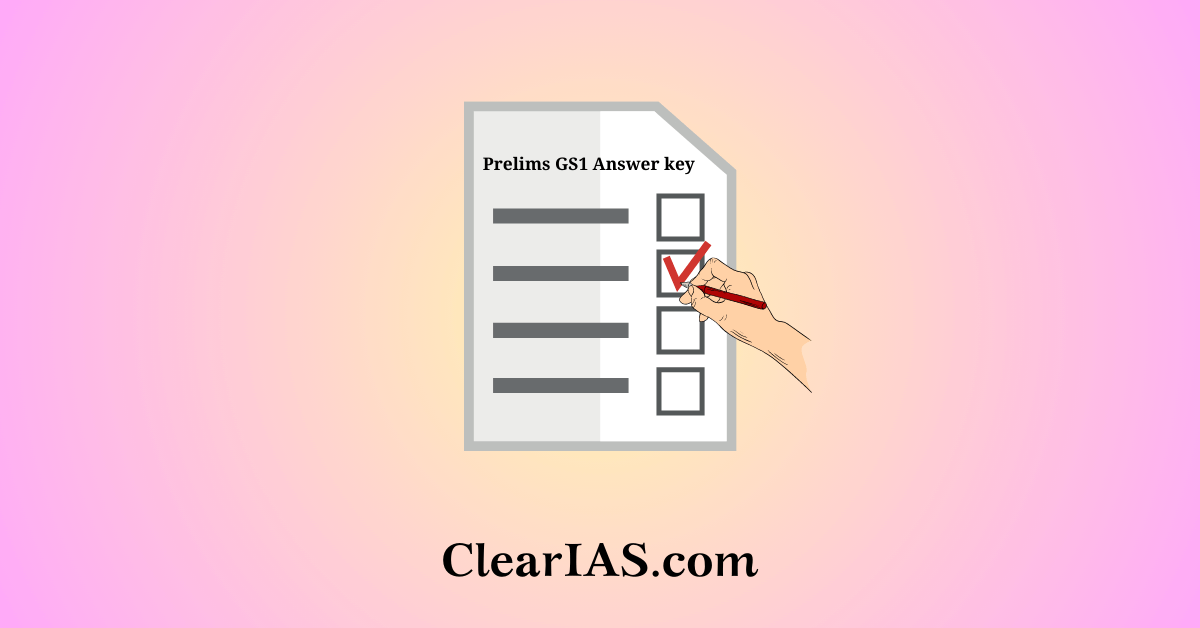 Searching for the best answer key and detailed solutions for UPSC CSE Prelims 2023? Check the ClearIAS Answer Key of UPSC Prelims 2023 General Studies Paper 1.
ClearIAS answer key for UPSC Prelims 2023 for General Studies Paper 1 can be accessed from this page.
UPSC Prelims 2023 Answer Key: General Studies Paper 1
Check Answer Key for UPSC Prelims Question Paper 2023 – General Studies Paper 1
Re-Take UPSC CSE Prelims 2023 on the ClearIAS Mock Exam Platform
For a limited period, ClearIAS will give the free opportunity to take UPSC CSE Prelims 2023 Examination as a 'Re-Take exam' on the ClearIAS Mock Exam Platform.
You can enter answers to the questions either as a free test or enter answers exactly like what you marked in your actual UPSC question paper.
The system will automatically calculate your score and all-India ranking.
This will help you get an idea regarding your relative performance of you among pan-India students.
Disclaimer: ClearIAS Key may not match 100% with the official UPSC Key
As you may expect, there may be minor variations between the official UPSC key (which is expected to be out only after the final results are out) and ClearIAS Answer Key.
This is because of the difference in sources referred to and respective interpretations by different experts.
Related Posts