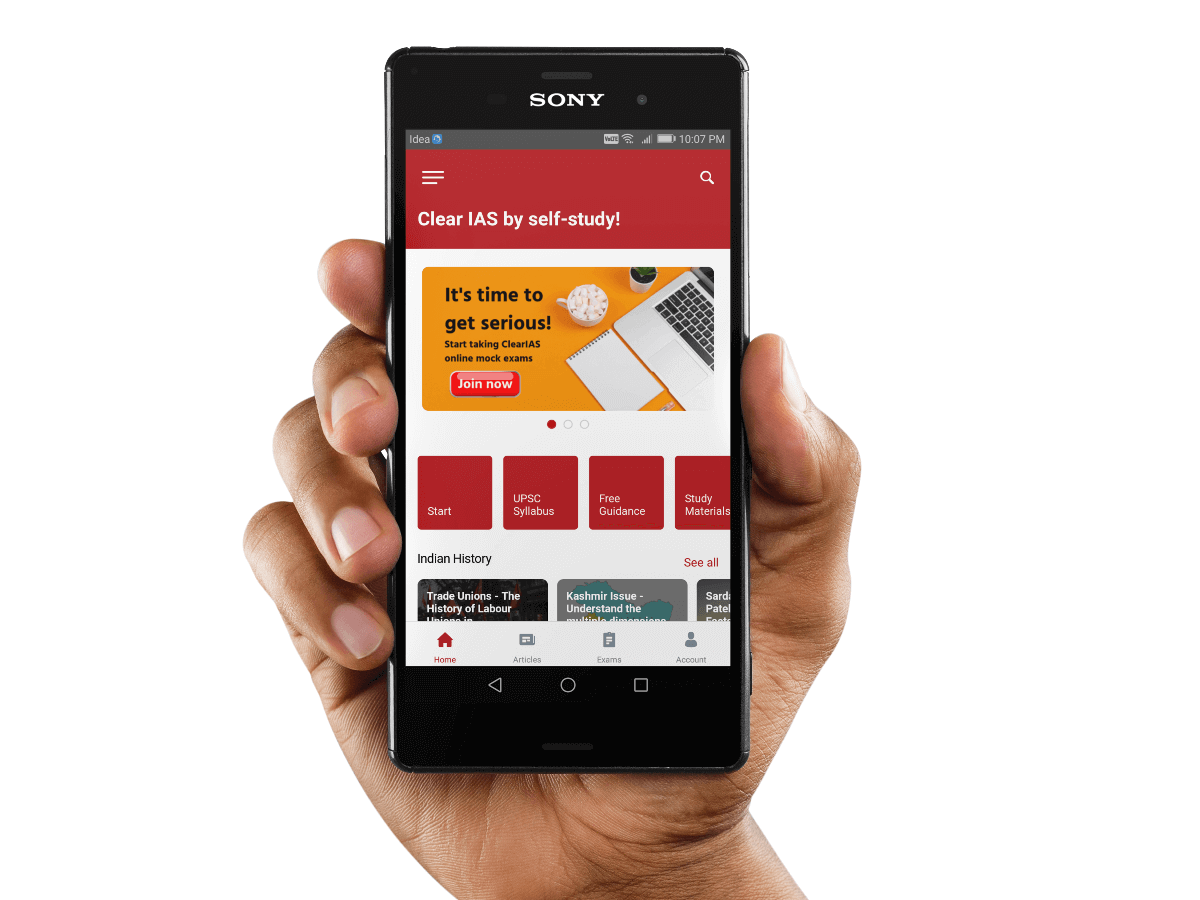 The new Learning App developed by ClearIAS, with a special focus on online learning during COVID-19 lockdown, has crossed 10,000+ downloads within a span fewer than 2 weeks!
Thank you all for the support and 5-stars, ClearIAS Learning App is now trending among all who love learning!
ClearIAS Learning App has become an instant hit among UPSC aspirants who were badly affected by COVID19 lockdown.
ClearIAS Learning App Benefits
The latest app from ClearIAS gives special focus to the ease of online learning.
Topic-wise online notes from 15+ subjects mentioned in the IAS/IPS exam syllabus (like History, Geography, Polity, Science, Current Affairs etc) are neatly arranged to provide a new learning experience.
All users who install the app can access the online notes for free – even without registration.
ClearIAS Learning App Features
The new learning app from ClearIAS offers a lot of free and premium resources like:
Online Study-materials
Online Mock Exams
ClearIAS ebooks (PDF)
Kindle-ebooks
Videos
Techniques (Eg: IETs)
ClearIAS Learning App vs ClearIAS Test-Prep App
ClearIAS Learning App is the latest app from the house of ClearIAS.
ClearIAS Learning App perfectly complements the first main product of ClearIAS – ClearIAS Test-Prep App which has already crossed more than 8,00,000 downloads.
It is currently one of the most downloaded mobile apps in India dedicated to UPSC Civil Services Exam preparation.
Download ClearIAS Learning App now
If not yet downloaded, install ClearIAS Learning App today and start learning 15+ subjects online for FREE!
Love the new ClearIAS Learning App?
Support us by rating 5-stars in this link!