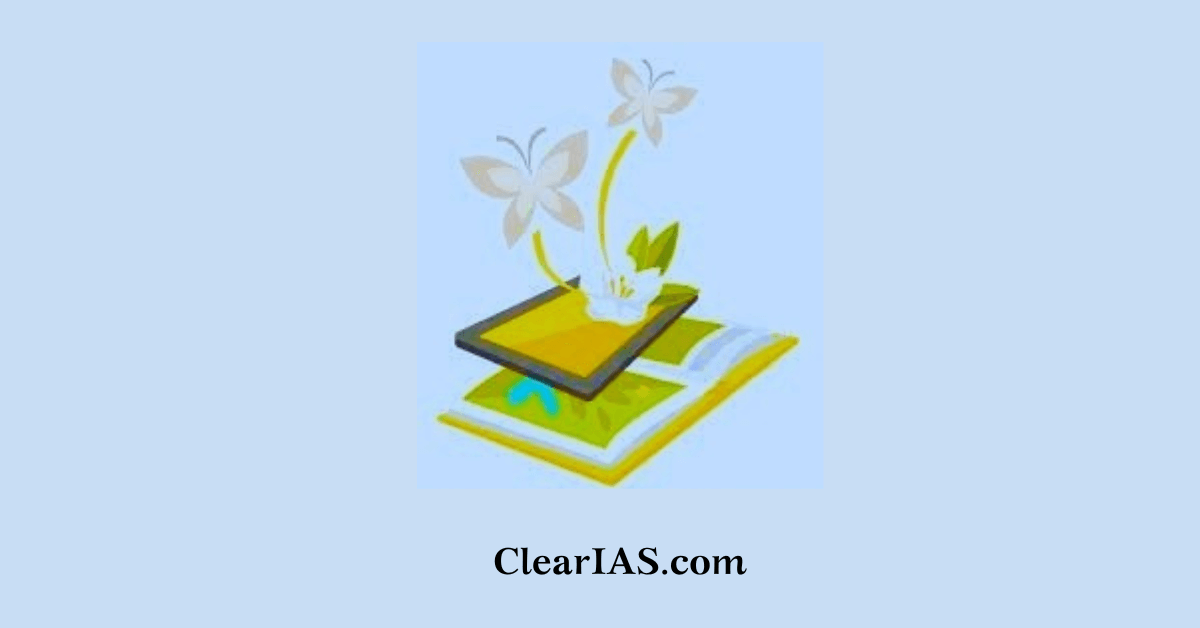 What is Augmented Reality? How does it work? What is the application of Augmented Reality in Daily life? Read further to know more about Augmented Reality.
What is Augmented Reality?
The real-time integration of digital information with the environment of the user is known as Augmented Reality (AR). Users of Augmented Reality encounter a real-world environment with created perceptual information superimposed on top of it, as opposed to Virtual Reality (VR), which produces a completely artificial environment.
Using Augmented Reality, users can receive more information or have natural environments aesthetically altered in some way.
The main advantage of Augmented Reality is that it successfully combines digital and three-dimensional (3D) elements with how people perceive the real world.
AR has several applications, from entertainment to aid in decision-making.
Through a device like a smartphone or glasses, Augmented Reality provides the user with visual elements, sound, and other sensory information.
In order to provide a seamless experience where digital information modifies the user's view of the actual environment, this information is layered onto the device. A part of the natural world might be hidden or added to by the superimposed information.
The most well-known consumer Augmented Reality (AR) devices right now include Google Glass, smartphone games, and heads-up displays (HUDs) on automobile windscreens.
But a lot of other businesses, like healthcare, public safety, gas and oil, travel, and marketing, also use this technology.
Also read: Extended Reality
How does Augmented Reality Work?
There are many ways to provide augmented reality, including through smartphones, tablets, and eyewear.
Additionally, contact lens-delivered AR is being developed.
Hardware elements like a processor, sensors, a display, and input devices are needed for the technology. This hardware is often already present in mobile devices, including sensors like cameras, accelerometers, GPS, and solid-state compasses.
This makes AR more approachable for regular people. For instance, a GPS can be used to determine the user's location and its compass can be used to determine the direction of the device.
Machine vision, object identification, and gesture recognition are potentially possible features of sophisticated augmented reality training programmes utilised by the military.
Because AR can be computationally demanding, data processing can be offloaded to another machine if a device is underpowered.
In order to connect animation or contextual digital information in the computer programme to an augmented reality marker in the actual world, augmented reality apps are created in specialised 3D programmes.
When an AR app or browser plugin on a computing device receives digital data from a recognised marker, it starts to run the marker's code and layer the appropriate image or images.
Differences Between AR and VR
Virtual Reality (VR) is a virtual environment made using software and presented to users in a way that causes their brains to temporarily suspend disbelief so they can accept the virtual environment as the actual world.
The main way to enjoy Virtual Reality is via a headset that includes both sight and sound.
The main distinction between Augmented Reality (AR) and Virtual Reality (VR) is that while VR totally immerses users in a virtual environment, AR takes the existing real-world environment and overlays virtual information on top of it. AR inserts the user in a kind of mixed reality, whereas VR immerses them in a brand-new, virtual experience.
This is also accomplished using various tools. Virtual reality (VR) uses head-mounted displays (HMDs) to show users simulated visual and aural information. Less constrained AR devices often include smartphones, eyewear, projections, and HUDs in automobiles.
People are placed into a 3D environment in Virtual Reality (VR), where they may move around and interact with the environment that is being built. However, AR keeps users rooted in the physical environment by superimposing virtual data as a visual layer on top of it.
Technology Used for Augmented Reality
Hardware
A CPU, display, sensors, and input devices are examples of hardware for Augmented Reality. These components, which frequently include a camera and MEMS sensors like an accelerometer, GPS, and solid-state compass, are present in contemporary mobile computing devices like smartphones and tablet PCs, making them excellent AR platforms.
The technologies diffractive waveguides and reflective waveguides are both employed in Augmented Reality.
Display
The representation of Augmented Reality employs a variety of technologies, including optical projection systems, displays, handheld devices, and display systems that are worn on the human body.
A head-mounted display (HMD) is a display gadget that is strapped to the forehead or put on a helmet. HMDs, overlay the user's field of vision with images of the real environment and virtual things.
In order to match virtual information with the real environment and adapt to the user's head motions, modern HMDs frequently include sensors for six degrees of freedom tracking.
Projection-Mapping
Without the aid of specialised displays like monitors, head-mounted displays, or handheld gadgets, projection mapping enhances real-world objects and settings.
Digital projectors are used in projection mapping to project graphics onto real-world objects.
The main distinction in projection mapping is the separation of the display from the system's users. Projection mapping scales up to groups of people organically because displays are not connected to individual users, enabling collocated collaboration between users.
Tracking
Motion Tracking technologies used by contemporary mobile augmented reality systems include radio-frequency identification, accelerometers, GPS, gyroscopes, solid-state compasses, digital cameras, and/or other optical sensors (RFID).
These technologies provide various degrees of precision and accuracy.
Networking
The widespread use of mobile devices, particularly wearable ones, has increased the appeal of mobile augmented reality applications. They do, however, frequently rely on computer vision techniques that are computationally demanding and have strict latency requirements. Data processing is frequently wanted to be offloaded to a distant machine to make up for the lack of computing resources.
Input Devices
Techniques include speech recognition systems, which turn a user's spoken words into computer instructions, and gesture recognition systems, which analyse a user's physical movements using either visual detection or sensors built into a peripheral device like a wand, stylus, pointer, glove, or other body wear.
Computer
In order to synthesise and position augmentations, the computer analyses the perceived visual and other data. The graphics that go with augmented reality are created by computers.
A computer-generated image is used in augmented reality, which dramatically changes how the real world is displayed.
Augmented reality will drastically alter people's perspectives of the real world as technology and computers advance.
Projector
AR content can also be shown on projectors. On a projection screen, a virtual item can be thrown by the projector, and the viewer can interact with it. Various things, including walls and glass windows, can serve as projection surfaces.
Applications of Augmented Reality
Archaeology
The usage of AR has aided archaeological study. AR enables archaeologists to generate potential site configurations from existing structures by overlaying archaeological characteristics onto the contemporary landscape.
Early archaeological augmented reality applications have reused computer-produced representations of ruins, structures, landscapes, or even ancient individuals. Implementing a system like VITA (Visual Interaction Tool for Archaeology), for instance, will enable users to visualise and explore real-time excavation data from the comfort of their homes.
Each user can work together by "navigating, searching, and examining data" for each other.
Architecture
AR can help with project visualisation.
Before a building is physically built on a site, computer-generated images of that building can be superimposed on a local view of that location.
Additionally, AR can be used at an architect's office to produce animated 3D visualisations of their 2D designs.
AR apps can improve architectural sightseeing by enabling people to virtually look through a building's walls to observe its inside furnishings and layout.
Education
AR has been utilised in educational contexts to supplement a regular curriculum. It is possible to overlay text, graphics, video, and music on top of a student's actual environment.
Textbooks, flashcards, and other reading materials for school may have "markers" or triggers built in that, when scanned by an augmented reality device, provide the student with additional information presented in a multimedia manner.
Industrial Manufacturing
AR is utilised to replace paper manuals with digital instructions that are superimposed on the field of vision of the manufacturing operator, hence requiring less mental effort to operate.
Because operators have direct access to a machine's maintenance history, AR facilitates efficient machine maintenance.
Since digital instructions can be modified and distributed more easily than physical manuals, virtual manuals aid manufacturers in adapting to constantly evolving product designs.
Retail
Before making a purchase, customers can utilise a store's internet app to see items like furniture in their homes.
Entertainment and Gaming
With the use of Augmented Reality, users can animate their faces in fun and imaginative ways on social media or overlay a virtual game in a real environment.
Navigation
A route to the user's destination can be added using augmented reality to a real-time view of a road. When utilised for navigation, Augmented Reality can also show details about nearby businesses.
Military
Data that shows destination directions, travel times, weather information, and road conditions can be shown on a car's windscreen.
Examples of Augmented Reality
Target App
A Target retail app feature, allows users to take a photo of a space in their home and digitally view an object, such as a picture on the wall or a chair, to see how it will look there.
Apple Measure app
The Measure app for Apple iOS functions similarly to a tape measure, allowing users to select two or more points in their environment and measure the distance between them.
Snapchat
Snapchat filters use augmented reality to apply a filter or mask to the user's Snap or picture.
Pokemon Go
Pokemon Go is a popular mobile augmented reality game that uses the player's GPS to detect where Pokemon creatures appear in the user's surroundings for them to catch.
Google Glass
Google Glass is the company's first commercial attempt at a glasses-based augmented reality system. Users can work hands-free with this small wearable computer.
Google is also developing another pair of glasses for 2022 that will overlay a live transcription or translation of what someone else says in the text.
U.S. Army
The United States Army employs augmented reality in an eyepiece known as Tactical Augmented Reality (TAR). TAR attaches to the soldier's helmet and assists in locating the position of another soldier.
Conclusion
As the popularity and familiarity of apps and games like Pokemon Go or retail store AR apps grows, so does AR technology. The expansion of 5G networks, for example, may make it easier to support cloud-based augmented reality experiences by providing higher data speeds and lower latency to AR applications. Modern advancements in development, such as Google's smart glasses that can live translate audio to text, will change the way people who speak different languages communicate. Because AR employs immersive technology, more opportunities and experiences across various platforms and media types are on the way.
To get more such notes Click Here
Article written by: Aryadevi E S