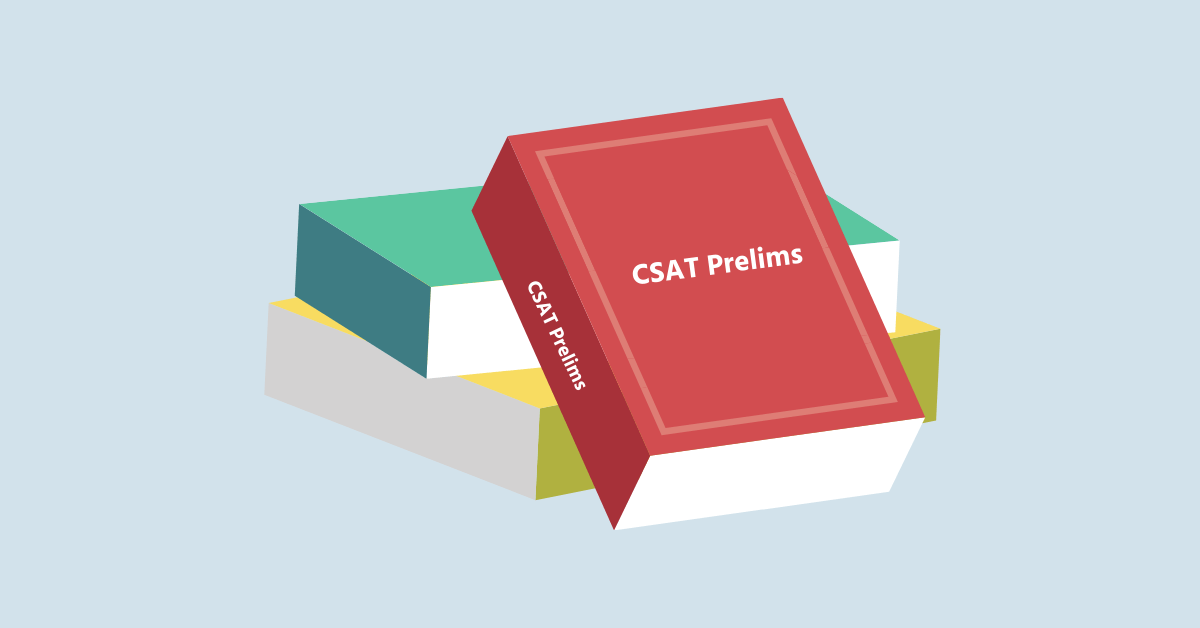 Books For CSAT Prelims: Books needed for cracking CSAT prelims is a query we get often.
Our team has already posted a list of our useful books needed for the Civil Services Exam including the links to buy them from Flipkart. There might be candidates who clear Civil Services Prelims by referring 100 books and other candidates who clear by reading less than 10 books. This post is a short version of the exhaustive collection of books available in the IAS market for those who can remain confident without turning into a book collector.
This post has listed only a handful of books and sources which turned extremely helpful to many successful candidates. The list is prepared to review the essentials needed to clear Civil Services Prelims and taking into consideration inputs from many successful candidates. If you are time-crunched to refer IAS books as per the detailed list, make sure that you refer to at least these essentials.
Books needed for CSAT Paper 1 – General Studies
NCERT Books for Standard 11 and 12, Oxford School Atlas – Oxford – Geography.
Hindu Newspaper Economy Section – Economy.
Hindu Newspaper Science and Technology Section – Science and Technology.
Hindu Newspaper Environment News – Environment.
General Studies For Civil Services Preliminary Examination – TMH. 

– For GS in General!

Manorama Yearbook

 Current Affairs + General Awareness.

India Year Book

 – Current Affairs + General Awareness.

Economic Survey

– Economics.
Books needed for CSAT Paper 2 – Comprehension/Reasoning/ Mental Ability
Recommended CSAT paper 2 books are also covered in detail in the link – IAS Books for Prelims: CSAT Paper 2, but if you are looking for a single book that can cover the whole topic, we suggest you focus just on CSAT: General Studies for Civil Services Preliminary Examination (Paper – 2) by TMH.
Links for buying all the mentioned books for CSAT prelims at a discounted price is provided in this website.