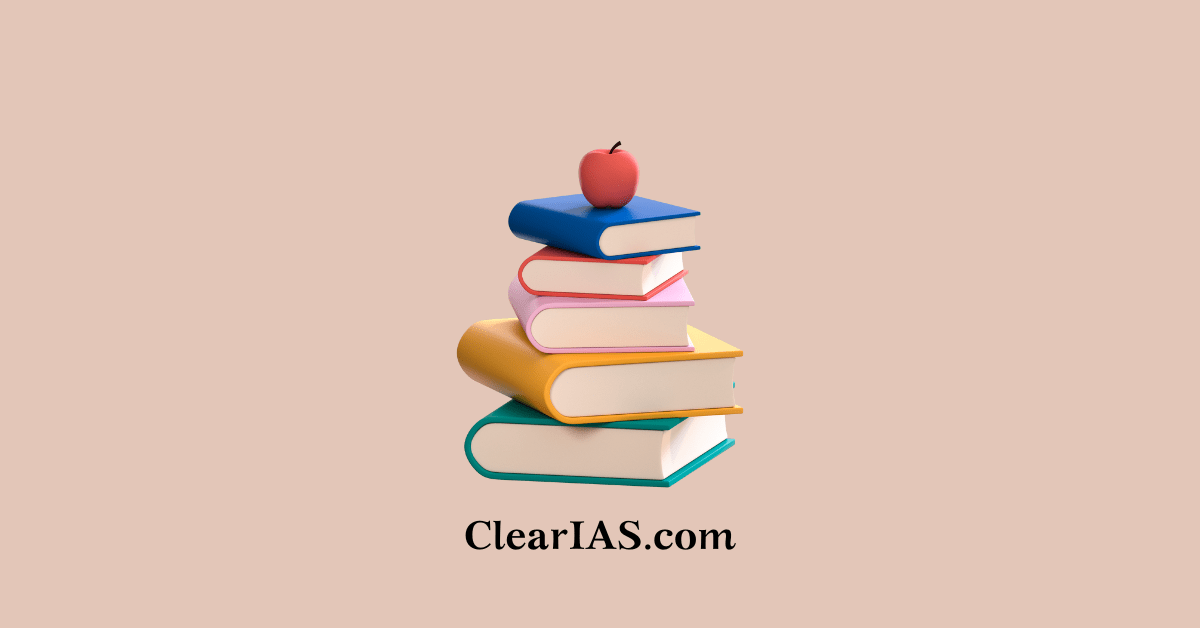 A detailed breakdown of UPSC CSE Prelims Paper II i.e., CSAT syllabus is provided in this article below.
The UPSC (Union Public Service Commission) Civil Services Examination is conducted by UPSC every year. It is one of the most challenging exams in India.
The exam comprises three stages: the Preliminary Examination, the Main Examination, and the Interview/Personality Test.
The Preliminary Examination consists of two papers: General Studies Paper I and General Studies Paper II, commonly known as the CSAT (Civil Services Aptitude Test).
Let's understand a detailed UPSC CSE CSAT syllabus here.
About UPSC CSAT Paper
The CSAT, or Civil Services Aptitude Test, is the second paper of the UPSC Preliminary Examination. This exam is qualifying in nature. An aspirant has to secure a minimum of 33% in order to clear this exam.
CSAT paper comprises a total of 80 questions with 200 marks. The time duration of this exam is 2 hours, the same as prelims Paper 1.
The questions will be of multiple choice, objective type and it is mandatory for the candidate to appear in both the Papers of Civil Services (Prelim) Examination.
Unlike General Studies Paper I, which tests your knowledge of various subjects, the CSAT evaluates your aptitude, reasoning, and comprehension skills. Think of it as a test of your problem-solving abilities and logical thinking.
UPSC Preliminary Examination Paper II (CSAT) Syllabus
UPSC preliminary syllabus for CSAT, as mentioned in the official document, is mentioned below:
Comprehension
Interpersonal skills including communication skills
Logical reasoning and analytical ability
Decision-making and problem-solving
General mental ability
Basic numeracy (numbers and their relations, orders of magnitude, etc.- Class X level),
Data interpretation (charts, graphs, tables, data sufficiency, etc. – Class X level)
UPSC Prelims CSAT Syllabus: Explained
The UPSC has provided just the major areas of topics from where questions can be asked in the examination. The breakdown of the syllabus is provided here.
Basic Numeracy
As per the syllabus, the level of questions is expected to be of class 10th level but a higher and deeper understanding of the topics is necessary to tackle those questions in the exam.
Introduction to Numbers
Number Systems
Fractions and Decimals
Exponents and Powers
Square Roots and Cube Roots
Ratio and Proportion
Percentage
Algebraic Expressions
Linear Equations
Quadratic Equations
Arithmetic and Geometric Progressions
Basic Geometry
Mensuration
Data Handling
Probability
Data Interpretation
Similar to basic numeracy, the exam comprises questions related to data interpretation. The sub-topics of the exam are mentioned below:
Types of Data
Tabular Data
Vein Diagram
Bar Graphs and Histograms
Pie Charts
Line Graphs
Data Sufficiency
Frequency Distributions
Measures of Central Tendency
Measures of Dispersion
Probability and Statistics
Case Study Analysis
Data Presentation
Logical Reasoning and Analytical Ability
Logical reasoning involves the ability to analyze information, identify patterns, and make logical connections between ideas or concepts.
Analytical ability includes the skill to break down complex problems into manageable components and arrive at systematic solutions.
Introduction to Logical Reasoning
Statement and Argument Analysis
Statement and Assumption Analysis
Statement and Conclusion Analysis
Syllogism
Coding-Decoding
Blood Relations
Seating Arrangements
Puzzles
Direction Sense
Critical Reasoning
Analogies
Number Series
Letter and Symbol Series
Logical Deduction
Logical Connectives
Data Sufficiency
Cause and Effect
Decision-Making Problems
Analytical Puzzles
Comprehension
Questions from this section assess a candidate's ability to understand and interpret written information effectively.
It involves reading passages or text and answering questions to evaluate your understanding of the content, context, and inference-making skills.
Interpersonal Skills Including Communication Skills
Interpersonal skills refer to the ability to interact and communicate effectively.
This part of the syllabus assesses your capability to engage in express ideas clearly and understand the perspectives of others.
Decision-Making and Problem-Solving
Questions from this section in the exam evaluate your capacity to make sound decisions.
Candidates may encounter scenarios or case studies-related questions where they have to choose informed solutions.
General Mental Ability
General mental ability assesses cognitive capabilities such as memory, reasoning, and problem-solving.
It encompasses a wide range of mental skills and is crucial for handling various tasks and challenges effectively.
CSAT Marking Scheme and Exam Pattern
UPSC CSAT i.e., GS Paper II marking scheme and exam pattern is described below:
The CSAT paper comprises a total of 80 questions with 200 marks.
Candidates will be given a total of 2 hours to complete that paper.
Each correct answer will be awarded 2.5 marks in the CSAT paper.
Each wrong answer in the paper will attract a penalty of 1/3rd mark i.e., 0.83 marks.
If a question is not attempted, i.e., the candidate leaves it blank on the OMR sheet, no marks will be deducted for that question.
UPSC CSE CSAT Questions Trend Analysis
The weightage of questions in UPSC Prelims GS paper II is provided here.
| | | | | | |
| --- | --- | --- | --- | --- | --- |
| Exam Year | Reading Comprehension | Logical & Analytical Reasoning | Data Interpretation | Decision Making & Problem Solving | Math & Basic Numeracy |
| 2011 | 39 | 17 | 5 | 8 | 11 |
| 2012 | 40 | 28 | 0 | 9 | 3 |
| 2013 | 33 | 21 | 9 | 6 | 11 |
| 2014 | 31 | 23 | 6 | 0 | 20 |
| 2015 | 30 | 18 | 2 | 0 | 30 |
| 2016 | 28 | 21 | 0 | 0 | 31 |
| 2017 | 30 | 22 | 0 | 0 | 28 |
| 2018 | 26 | 22 | 14 | 0 | 18 |
| 2019 | 30 | 18 | 0 | 0 | 32 |
| 2020 | 26 | 12 | 0 | 0 | 42 |
| 2021 | 27 | 15 | 1 | 2 | 35 |
| 2022 | 27 | 22 | 0 | 0 | 31 |
| 2023 | 27 | 14 | 0 | 0 | 39 |
Also read: IAS Books For Civil Services Preliminary Exam Paper 2 ( CSAT)
Conclusion
The CSAT is an important part of the UPSC exam. This exam is mostly about critical and logical thinking. But it is important to focus on this paper and to make sure that you are confident to qualify this paper.
Nowadays, UPSC is changing the type of questions asked in the examination. But with practice and understanding of the syllabus, you can succeed in this paper.
Also read: Don't Underestimate the Importance of CSAT (GS Paper 2) for Prelims
Article Written By: Priti Raj