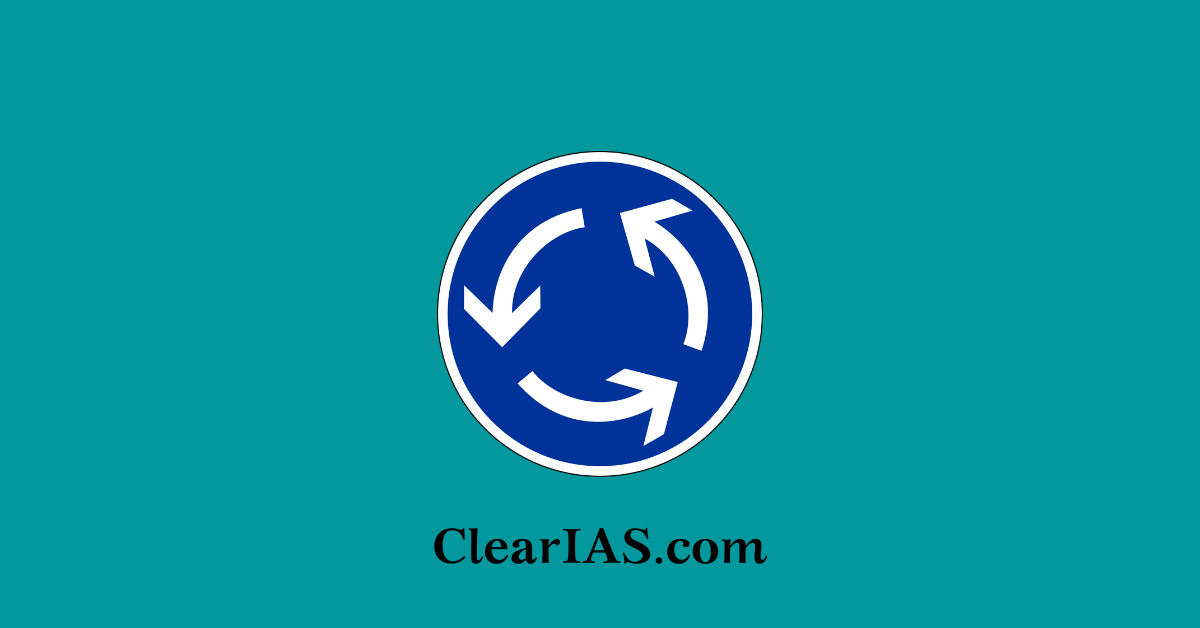 Have you heard of the circular economy concept? The circular economy concept frequently makes news. Is it necessary at this time? Continue reading to learn more.
"Take, make, use, and Dispose"…We have been adhering to this norm for decades!!!
We frequently throw away the older models when we want the newest phone or laptop. We throw away our old clothes as our sense of style shifts, and this replacement is extremely typical in all aspects of our lives. However, this inefficient method, known as the linear economy, is bad for the environment.
We are running out of resources and creating an excessive amount of harmful waste. That is why we must transition to a circular economy, which is motivated by the natural world and in which nothing is wasted.
What exactly is a Linear Economy?
As we discussed above, It is a conventional paradigm, in which raw materials are gathered and turned into goods that people use until they discard them as garbage without thinking about the impact on the environment. With things designed to be discarded after use, it puts profit before sustainability.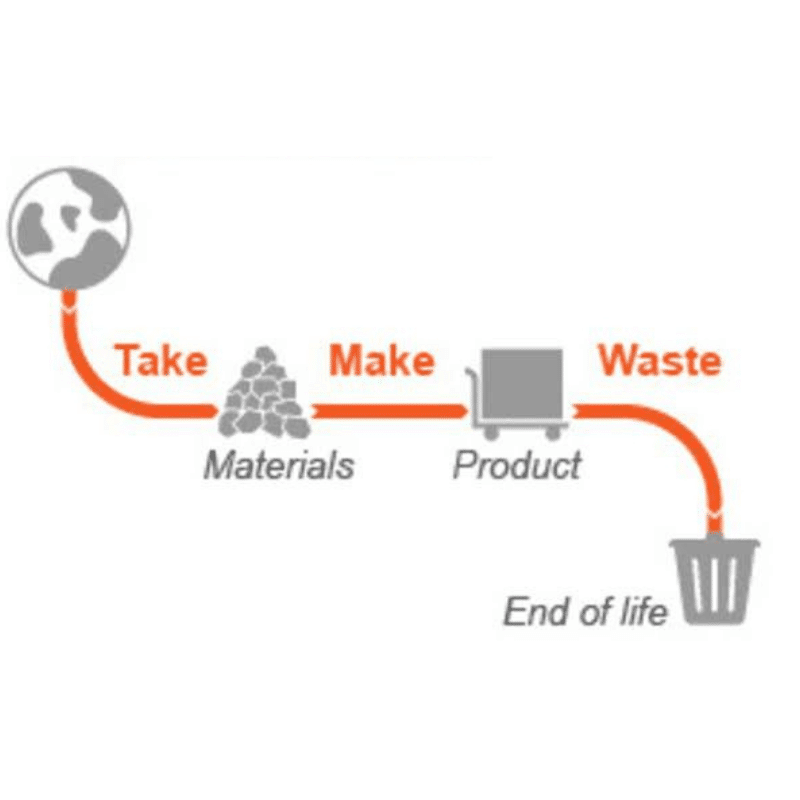 (According to the ministry of environment, forest, and climate change, under the government of India, The nation generates approximately 62 million tons of waste with an average annual growth rate of 4%. It is also found that currently, India generates 70 million metrics of municipal solid wastes. Out of it, only 20% is recycled and the rest ends up in landfills and oceans affecting humans, and marine life, along with destroying the environment. ) 
What is Circular Economy?
A circular economy, often known as "circularity," is an economic system that addresses issues including pollution, waste, biodiversity loss, and climate change.
A circular economy emphasises the 3 R's (Reduce, Reuse, and Recycle) as well as material refurbishment, recovery, and repair.
Therefore, the circular economy is focused on boosting production through resource consumption that is more effective and hence has the least negative effect on the environment.
Sustainability serves as the foundation for all aspects of production, consumption, and design.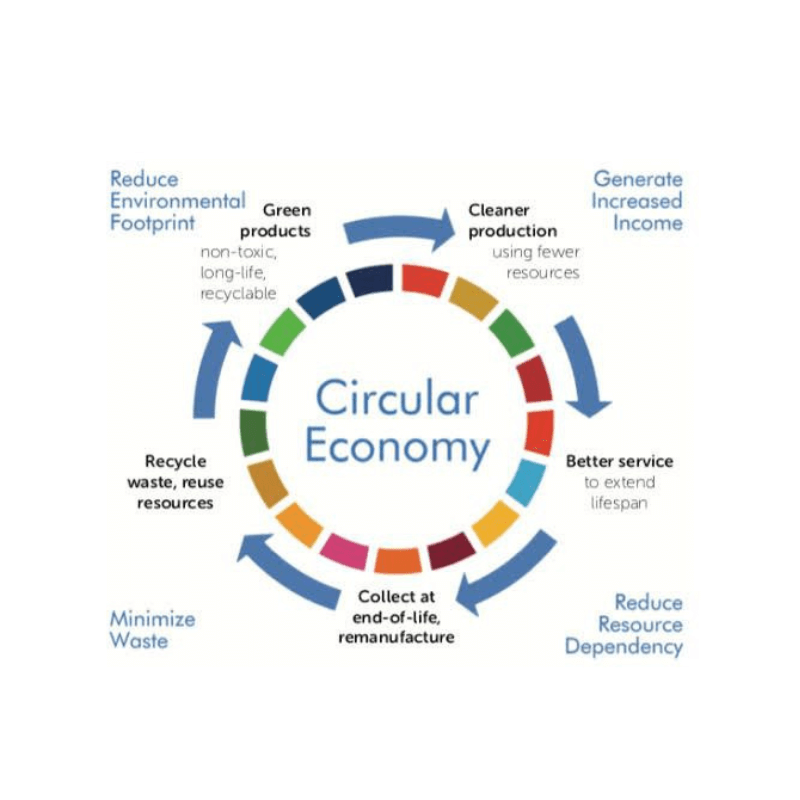 (It is estimated that waste management in India is potentially a $15 billion industry. Out of the entire waste produced in India,  25% are dry waste components that can be recycled. This recyclable waste, dumped into landfills due to a lack of proper collection and infrastructure, can be reused as raw material. If it is properly segregated and processed further, it can be a highly lucrative source of revenue generating)
Also read, E-waste, Single use plastics.
The Concept is built on three key ideas:
1 . Reducing pollution and waste
The idea recommends minimising waste and pollution through minimising the harm caused by economic activity.
2. Extending the usable lives of materials and products
By creating loops of resources and products cycling in the economy, a circular economy tries to increase the usable life of the products and materials. The objective is accomplished by actively reusing, repairing, and remanufacturing the goods and resources used in the economy.
3 .Natural system regeneration
One of the core ideas of a (circular) economy is the regeneration of natural systems. It increases natural capital and establishes the prerequisites for natural systems' regeneration
What is Butterfly Diagram?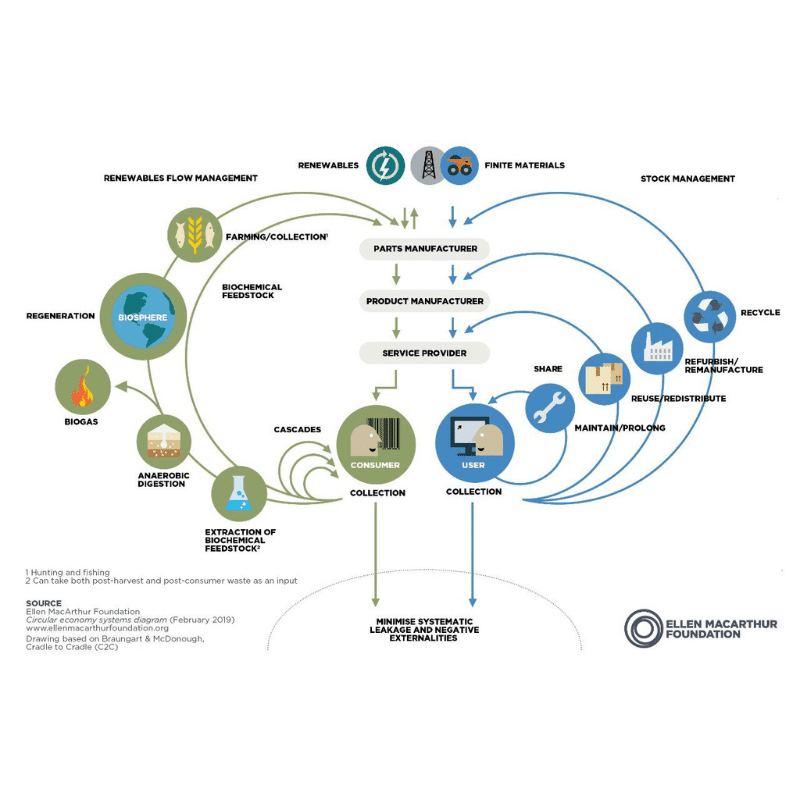 The butterfly diagram, which depicts the circular economy system, demonstrates the constant flow of materials in a circular economy. The technological cycle and the biological cycle are the two main cycles. After completing one or more usage cycles, biological materials—represented by the green cycles on the diagram's left side—can be safely reintroduced into the natural world, where they will biodegrade over time and release the nutrients they once contained.
Technical materials, shown in blue on the right side, are prohibited from returning to the environment. For their worth to be recovered and retrieved, these commodities, such as metals, polymers, and synthetic compounds, must be continuously cycled through the system.
Is recycling the same as that of the Circular Economy?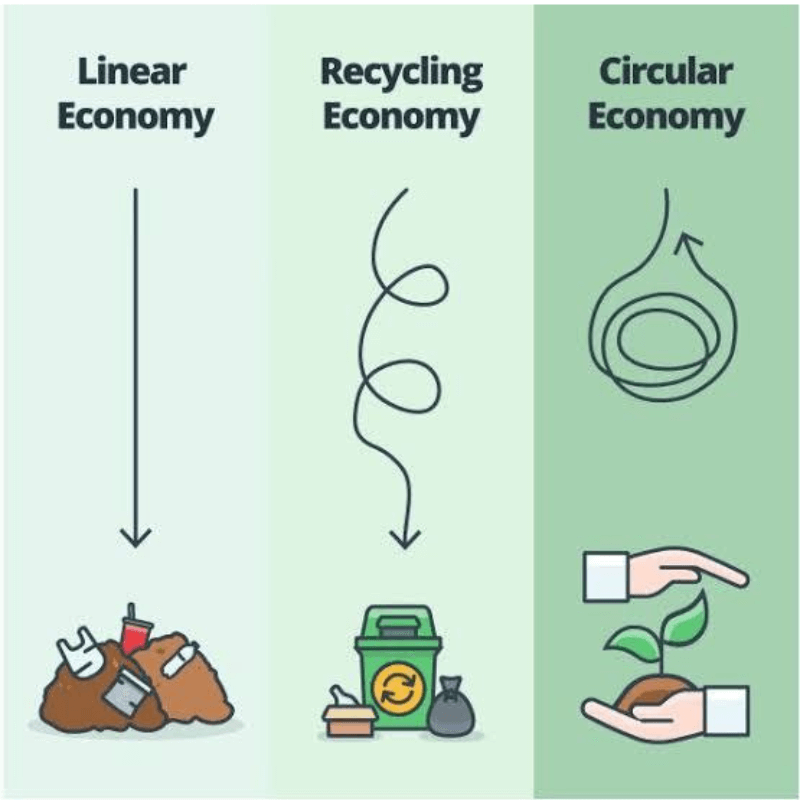 Although the two concepts are interconnected, a circular economy is more comprehensive and ambitious.
In Recycling, the majority of recyclable goods can only be downcycled, which results in a loss of quality with each subsequent life cycle and eventual waste.
Without any fresh material inputs, a circular economy would reduce emissions, waste, and ultimately costs.

 

A circular economy would educate individuals on their consumption habits in addition to enhancing recycling systems.
The Circular Economy: Is it Feasible?
Making a production cycle fully self-sufficient is virtually impossible. There will always be some waste produced and some new input required.
Since the term "circular economy" can refer to everything from enhancing recycling programmes to leveraging technology to streamline the sharing economy, critics claim it is challenging to quantify the environmental effects of this notion.

 

As businesses invest in more technology and train staff and customers to adopt new behaviours, creating a circular economy also comes with substantial upfront expenditures.

 

Some claim that the circular economy will just only postpone the detrimental impacts of the linear economy on the environment.
What are the Benefits of the Circular Economy?
Environmental protection: By reducing emissions, using fewer natural resources, and creating less garbage.
Benefits for the local economy include promoting business models that utilise recycled garbage from the area as a source of raw materials.
Promotes the development of a new, imaginative, and competitive industrial model, which has a positive impact on the economy and increases jobs.
In the next 5-7 years, the circular economy has the potential to produce 1.4 crore employment and lakhs of new businesses says NITI Aayog.
Encourages the independent use of resources by reducing the need for imported raw materials.
Increased Potential for Economic Growth: According to the UNCTAD, India could adopt circular principles in just three industries—cities and construction, food and agriculture, and mobility and vehicle manufacturing—to generate an additional $200+ billion in economic value by 2030 and $600+ billion by 2050.
Reduced Negative Externalities: Consumers will also receive items that are more inventive and long-lasting, which will improve their quality of life and save them money over time.
What actions do governments take?
They are building action plans and making international pledges to encourage manufacturers and consumers to shift toward a more circular economy. 
Countries like Canada are outlawing single-use plastics like straws, cutlery, and check-out bags, encouraging retailers and eateries to invest in environmentally friendly alternatives. In March 2020, the European Commission approved a new circular economy action plan.
A transformation to a circular economy is discussed in the Union Budget for 2022–2023.

A budget of 2000 crore has been set aside to encourage the development of high-efficiency solar modules, which will help the government reach its goal of 280 GW of installed solar power.
The budget has encouraged the establishment of business models for energy saving, the use of biomass pellets, and thermal power plants.
The budget highlights the expectation that the shift to a circular economy will boost productivity and generate new jobs.
It holds for a variety of industries, including the production of electronics.
Circular economy (CE) action plans are being developed for 11 categories of waste by committees constituted by NITI Aayog. These waste categories include municipal waste, scrap metal, electronic waste, lithium-ion batteries, solar panels, gypsum, toxic and hazardous industrial waste, used oil waste, agriculture waste, tyre and rubber recycling, and end-of-life vehicles.

 

CE action plans for five waste categories – lithium-ion batteries, e-waste, toxic and hazardous industrial waste, scrap metal (ferrous and non-ferrous), and tyre and rubber recycling – have been finalised and are under implementation. Further, an overarching national policy for mainstreaming resource efficiency and circular economy across all sectors is in the works.
Conclusion
A good alternative to the linear economy is the circular economy. Resources can be used more effectively and efficiently by maximising their value throughout the life cycles of the goods that include them, and negative effects on the environment, the economy, and society related to product life cycles can be reduced.
As a result, the circular economy provides a simple solution that satisfies existing policy objectives. There is a lot of room to grow the circular economy's contribution to the global economy.
Mains Practice Question: Circular Economy is the key to Green India. What are the principles on which circular economy is based? Discuss.
Article written by: Archana