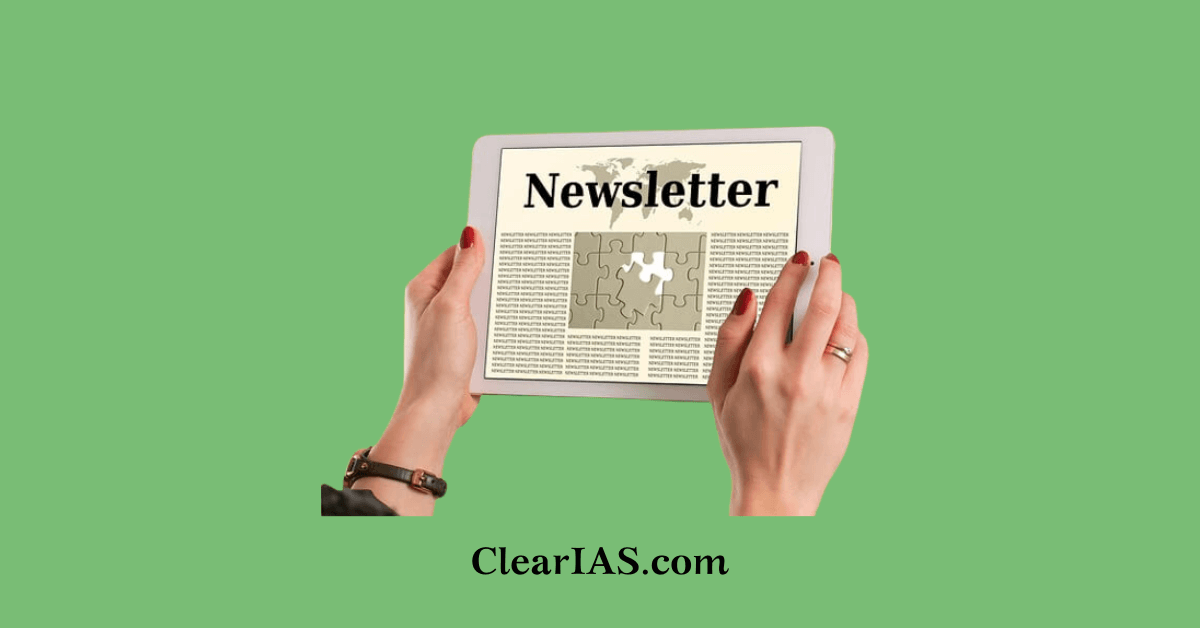 Dear aspirant, have you subscribed to ClearIAS Email Program, which is loved by more than 4,00,000 users?
We send 1-2 emails daily which includes the most-probable questions, strategies, tips, study materials, UPSC exam communications, results, toppers interviews, upcoming mock exam details, discounts, and other offers to all those who have subscribed to ClearIAS Email program.
Users who are registered on ClearIAS mock test platform will also get our emails and updates.
This service is completely free, despite the fact that it costs us lakhs of rupees to send emails to about 4,00,000 email subscribers on a daily basis.
How can you subscribe to ClearIAS Email Program?
To subscribe to our email program:
Register at ClearIAS Mock Exam Platform. You will get tips regarding UPSC Prelims exam strategies, and all updates about our mock exams.
Scroll down to the bottom of this post. You will be provided with a box where you can enter your name and email id to subscribe to ClearIAS email updates.
Our email program is FREE, but subscribe only if you are a serious aspirant!
ClearIAS send 1-2 emails daily (Study-materials, tips or mock questions) to ensure that our email followers stay properly motivated and well-guided. We are very particular that our efforts should be targeted only at serious candidates.
We hate spam just like you do. Subscribers are always given the choice to unsubscribe any time by clicking on the link below each email.
To maintain the quality of our email program, and to ensure that our emails reach only the deserving candidates, we do not keep inactive aspirants in our mailing list.
If you are not opening emails regularly, then there is no point in us taking the pain to send you emails. Hence, if your opening rate is low for a few weeks, we will delete your email from our broadcast list.
Update: Now Get ClearIAS Most Probable Prelims Questions as YouTube Videos!
What should you do if you are not getting ClearIAS emails in your inbox?

Have you subscribed to a lot of websites? Is your inbox flooded with too many emails and junk, that you miss our emails? Being an IAS aspirant – prioritize. You don't need everything under the Sun. Unsubscribe spam/junk emails.
Check your updates/promotions/spam folder and see if ClearIAS emails accidentally land there. If that's the case, move all of them to the inbox (just drag and drop).
Check the previous emails from us and see if they are unopened. If that's the case, please open and read.
Mark emails from clearias.com and cleariasexam.com as 'important'.
To make sure you don't miss any editions of our newsletters, we recommend that you put our addresses (Eg: info[at]clearias.com, contactus[at]clearias.com. contactus[at]cleariasexam.com etc.] in your email address book.
Enrol in ClearIAS Prelims Online Test Series. Usernames of aspirants who are enrolled in ClearIAS Prelims Test Series will not be deleted.
Regularly open our emails, follow our advice, take ClearIAS mock exams, do practice and revision.