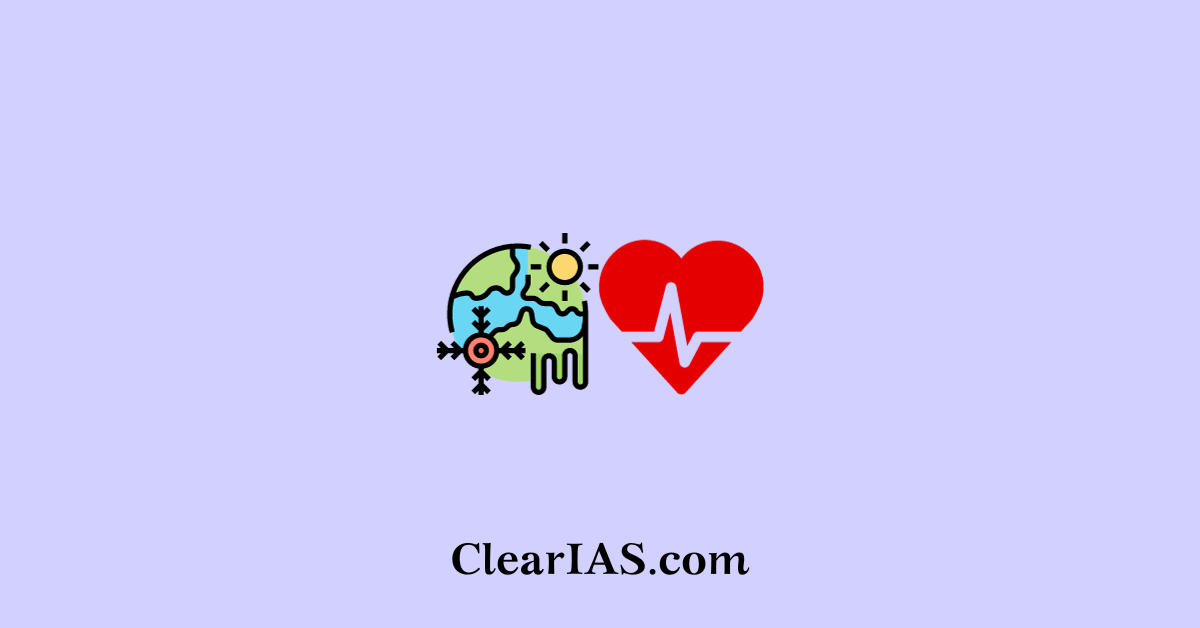 Responding to the rapidly changing climate, the World Health Organization (WHO) has unveiled a new Operational framework for building climate resilient health systems. Read here to learn about the importance of making health systems climate-resilient and low-carbon.
As global temperatures rise and extreme weather events become increasingly common, the need for climate resilient health systems has never been more critical.
WHO's Framework provides a visionary path to addressing this challenge, with a core mission to protect and improve the health of populations in the face of an unstable and changing climate.
This comprehensive Framework is designed to enhance the resilience of health systems while simultaneously reducing greenhouse gas emissions to help safeguard the health of communities worldwide.
It has been released since the upcoming United Nations Framework Convention on Climate (COP-28).
Climate resilient health systems
The WHO framework emphasizes the optimization of resource use and the implementation of strategies to curtail greenhouse gas emissions while continuing to prioritize climate resilience.
This Framework presents an opportunity for the health sector to lead by example by reducing its greenhouse gas emissions – now responsible for almost 5% of the global total – while continuing to enhance the quality of care.
The Framework presents different pathways for health systems to strengthen their climate resilience and decarbonize depending on their overall performance, levels of greenhouse gas emissions climate change, and health capacity.
This includes systems in low-income countries that need to increase energy access and health service provision to provide universal health coverage.
Building climate resilient and low-carbon health systems contribute to WHO's commitment to providing safe, quality healthcare services while helping combat the root causes of climate change.
The key objectives of the WHO Framework are:
to guide health sector professionals in addressing climate-related health risks through collaboration;
to strengthen health system functions for climate resilience and low-carbon health approaches;
to support the development of specific interventions for climate risk reduction and emissions reduction; and
to define roles and responsibilities for health decision-makers in climate resilience.
The benefits of implementing this Framework extend far beyond the realm of health care.
By reducing greenhouse gas emissions and enhancing the resilience of health systems, we are contributing to the broader objectives of universal health coverage (UHC), global health security, and the United Nations Sustainable Development Goals (SDGs).
Significance of low carbon health systems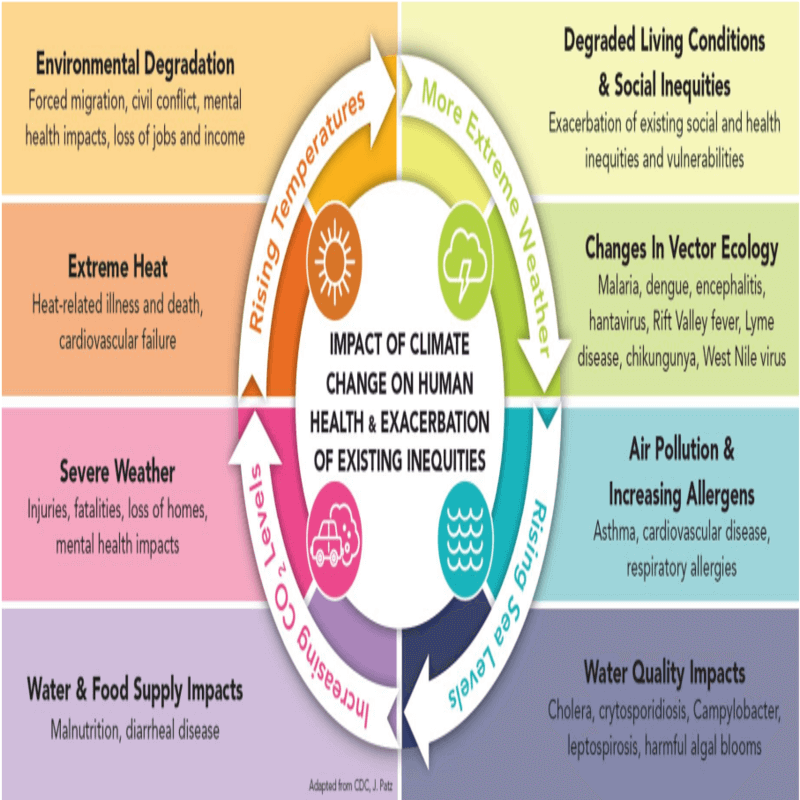 Climate-resilient and low-carbon health systems refer to healthcare infrastructures and practices that are designed to mitigate and adapt to the impacts of climate change while minimizing their contribution to greenhouse gas emissions.
These systems aim to address the intersection between climate change and public health, recognizing the vulnerabilities of health systems to climate-related events and the need to reduce the healthcare sector's environmental footprint.
Climate change is associated with various health risks, including extreme weather events, changing disease patterns, and spreading infectious diseases.
A health system that is resilient to climate change can better protect the health of communities.
Climate change brings about challenges such as heatwaves, floods, storms, and the alteration of disease vectors. Health systems need to adapt to these challenges by implementing measures that ensure the continuity of health services during extreme events.
Climate change contributes to the spread of diseases like malaria, dengue, and waterborne illnesses. A low-carbon health system can contribute to mitigating climate change, thus indirectly preventing some of its health impacts.
The healthcare sector is a significant contributor to greenhouse gas emissions due to energy-intensive operations, transportation, and the use of medical equipment. A low-carbon health system aims to reduce these emissions, contributing to overall efforts to combat climate change.
Climate-resilient health systems emphasize sustainable resource management, reducing waste and ensuring the efficient use of resources such as water, energy, and medical supplies.
By investing in climate-resilient health systems, communities can become more resilient to the health impacts of climate change. This includes better preparedness for climate-related disasters and improved community health infrastructure.
Many countries are committed to international agreements and goals that address climate change and sustainable development. Implementing climate-resilient and low-carbon health systems aligns with these global commitments, such as the Paris Agreement and the Sustainable Development Goals.
Transitioning to low-carbon health systems can lead to cost savings over time through energy efficiency measures, renewable energy adoption, and sustainable practices. This can result in long-term financial benefits for healthcare facilities and systems.
A focus on climate resilience and low-carbon practices ensures the long-term sustainability of health systems, particularly as climate change continues to pose challenges to global health.
India
Climate-resilient and low-carbon healthcare in India involves integrating sustainable and environmentally friendly practices into the healthcare system to reduce its carbon footprint and enhance resilience to climate change.
Governments and non-governmental organizations in India have been taking steps to integrate climate resilience into the healthcare sector. This may include incorporating climate considerations in the design of healthcare facilities, improving disaster preparedness, and enhancing disease surveillance systems to address changing health patterns.
India has developed national action plans on climate change that include components related to health. These plans outline strategies for adaptation and mitigation across various sectors, recognizing the interconnectedness of climate change and health.
India has been working on improving its healthcare infrastructure, but the sector faces challenges such as inadequate facilities, resource constraints, and uneven distribution of healthcare services. Climate-resilient healthcare involves adapting infrastructure and systems to withstand climate-related stresses.
India participates in international collaborations and agreements related to climate change and health. This includes engagement with organizations such as the World Health Organization (WHO) and participation in global initiatives addressing climate-resilient healthcare.
Read: Health sector in India; Indian health sector problems; Preventive healthcare
Conclusion
Climate-resilient and low-carbon health systems are crucial for protecting public health in the face of climate change, contributing to global efforts to mitigate climate-related health risks, and ensuring the long-term sustainability of healthcare services.
These systems not only protect communities from the immediate impacts of climate change but also contribute to the broader goals of environmental sustainability and public well-being.
-Article by Swathi Satish