The health sector in India faces numerous problems. With the new national health policy, the government aims to achieve better and more inclusive health standards for all. But can the National Health Policy 2017 really make a change? This article is an analysis of the problems of the health sector, solutions, and new initiatives.
A background study of the Indian health scenario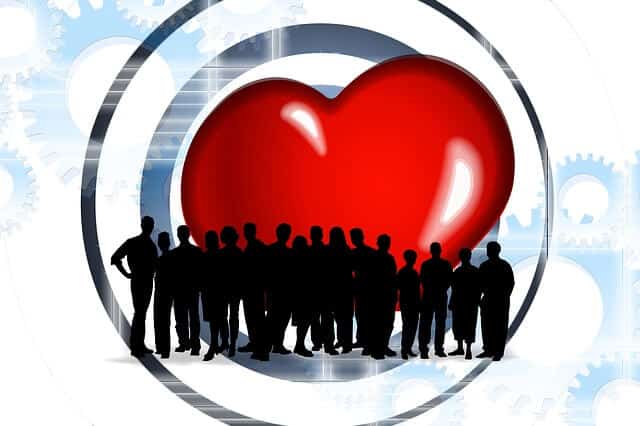 Indian Health Sector Data: Budget Spending and Insurance Levels
The public expenditure on the health sector remains a dismal show of only around 1.4% of the GDP.
The investment in health research has been low with a modest rate of 1% of the total public health expenditure.
Insurance coverage remains low as per the latest NSSO reports over 80% of India's population remains uncovered by any health insurance scheme.
Under the centre-run Rashtriya Swyasthya Bima Abhiyan, only 13% of the rural and 12% of the urban population had access to insurance coverage.
There has been a stark rise in out-of-pocket expenditure (6.9% in rural areas and 5.5% in urban areas – OOP in proportion to monthly expenditure). This led to an increasing number of households facing catastrophic expenditures due to health costs.
Indian Health Sector Data: IMR, MMR, Hunger, Non-Communicable diseases, and Mental Diseases
India missed by close margins in achieving the millennium development goals of maternal mortality (India – 167, MDG – 139) and under 5 child mortality rate (India 49, MDG – 42). The rate of decrements in stillbirths and neonatal death cases has been slow.
Nutrition status has been dismal and is one of the causes of child mortality and morbidity. As per the global hunger index (by IFPRI), India ranks 78th among 118 developing countries (with 15% of our population being undernourished; about 15% under-5 children who are 'wasted' while the share of children who are `stunted' is a staggering 39% and the under-5 mortality rate is 4.8% in India.)
While communicable diseases contribute 28% of the entire disease burden, non-communicable diseases (60%) show ample rise, and injuries at (12%) now constitute the bulk of the country's disease burden.
India ironically has to cater to two extreme healthcare situations. They are (1) one arising out of exclusions (out of poverty or lack of proper healthcare facilities) (2) while the other is lifestyle diseases like diabetes and cardiac-related problems.
There has been a steady rise in mental illnesses in the country. According to a recent publication, one in every four women and 10% of men suffer from depression in India.
At the same time, progress has been marked in the field of communicable diseases as such. Polio has been eradicated, leprosy has been curtailed and HIV – AIDS cases have met the MDG target of being reduced by half in number.
Indian Health Sector Data: 
Personnel Status
Health workforce density in India remains low.
India's ratio of 7 doctors and 1.5 nurses per 1,000 people is dramatically lower than the WHO average of 2.5 doctors and nurses per 1,000 people.
The majority of the health workforce is concentrated in urban areas.
Furthermore, there is an acute shortage of paramedical and administrative professionals too.
Note: Taking cognizance of the prevailing situations, the Government of India has been aiming to improve the health system via various policies and initiatives. The latest National Health Policy, 2017 highlights the future aims and agendas of the government which can be summarised as follows:
What do we aim for in our current National Health policy?

The National Health Policy 2017
The main objectives of the National Health Policy 2017 are as follows:
To achieve Universal Health Coverage by assuring the availability of free, comprehensive primary health care services, ensuring improved access and affordability, of quality secondary and tertiary care, and achieving a significant reduction in out-of-pocket expenditure due to health care costs.
To make a predictable, efficient, patient-centric, affordable, and effective health care system.
Bringing in healthy and vital private sector contributions.
Bring a policy thrust by –

By increasing public investment (raise it to 5% of the GDP).
To coordinate various non-health departments to improve the environment for health (by linking areas like – Swatch Bharath, balanced diet, reduced stress at the workplace, Yatri Suraksha, etc.).
Incorporating health education as part of the curriculum, promoting hygiene and safe health practices within the school environs by acting as a site of primary health care, and promoting healthy practices via AYUSH and Yoga at workplaces and schools.
Organizing public health care delivery.

To enhance National health programs.
Utilizing the potential of AYUSH and mainstreaming it.
Improving women's health and addressing gender violence. Initiatives like Janani Suraksha Yojana, new norms of addressing domestic violence, family planning programs,s, etc. can go a long way.
Enhancing tertiary care services – via specialized consultative and intensive care facilities, tertiary services via advanced medical colleges, and health institutes.
Improving the healthcare personnel by

providing better health education
incentivizing doctors for rural services
enhancing nursing and other paramedical services
developing and encouraging ASHA volunteers.

Collaborating with non-governmental organizations and the private sector too –
Train, and encourage skill development programs
Utilise and direct Corporate social responsibility into health investments
Encourage personnel training in mental health care and disaster management etc.
Establishing a strong regulatory framework to include regulation of clinical establishments, professional and technical education, food safety, medical technologies, medical products, clinical trials, research, and implementation of other health-related laws.
Involving and providing more role to local self-governments, bringing in decentralization and enhancing the accountability of government institutions to ensure effective efficient delivery of services.
Out of these the key and specific objectives remain to
Strengthen health system
Increase Life Expectancy at birth from 67.5 to 70 by 2025.
Establish regular tracking of the Disability Adjusted Life Years (DALY) Index as a measure of the burden of disease and its trends by major categories by 2022.
Reduction of TFR to 2.1 at national and sub-national levels by 2025.
Reduce under Five Mortality to 23 by 2025 and MMR from current levels to 100 by 2020.
Reduce infant mortality rate to 28 by 2019.
Reduce neonatal mortality to 16 and stillbirth rate to "single digit" by 2025.
Achieve the global target of 2020 which is also termed as the target of 90:90:90, for HIV/AIDS i. e,- 90% of all people living with HIV know their HIV status, – 90% of all people diagnosed with HIV infection receive sustained antiretroviral therapy and 90% of all people receiving antiretroviral therapy will have viral suppression.
Achieve and maintain the elimination status of Leprosy by 2018, Kala-Azar by 2017, and Lymphatic Filariasis in endemic pockets by 2017.
To achieve and maintain a cure rate of >85% in new sputum-positive patients for TB and reduce the incidence of new cases, to reach elimination status by 2025.
To reduce the prevalence of blindness to 0.25/ 1000 by 2025 and disease burden by one-third from current levels.
To reduce premature mortality from cardiovascular diseases, cancer, diabetes, or chronic respiratory diseases by 25% by 2025.
Improve health system performance 
Increase utilization of public health facilities by 50% from current levels by 2025.
More than 90% of the newborns are fully immunized by one year of age by 2025
The relative reduction in the prevalence of current tobacco use by 15% by 2020 and 30% by 2025.
Reduction of 40% in the prevalence of stunting of under-five children by 2025.
Access to safe water and sanitation to all by 2020 (Swachh Bharat Mission).
Reduction of occupational injury by half from current levels of 334 per lakh agricultural workers by 2020.
Enhance health status and program impact
Increase health expenditure by the Government as a percentage of GDP from the existing 1.15% to 2.5 % by 2025.
Ensure availability of paramedics and doctors as per the Indian Public Health Standard (IPHS) norm in high-priority districts by 2020.
Establish primary and secondary care facilities as per norms in high-priority districts (population as well as time to reach norms) by 2025.
Ensure district-level electronic database of information on health system components by 2020.
Strengthen the health surveillance system and establish registries for diseases of public health importance by 2020.
Also read: Global Tobacco Epidemic
Major national programs in this sector
The following highlights of recent initiatives in this field showcase our renewed effort to achieve global standards.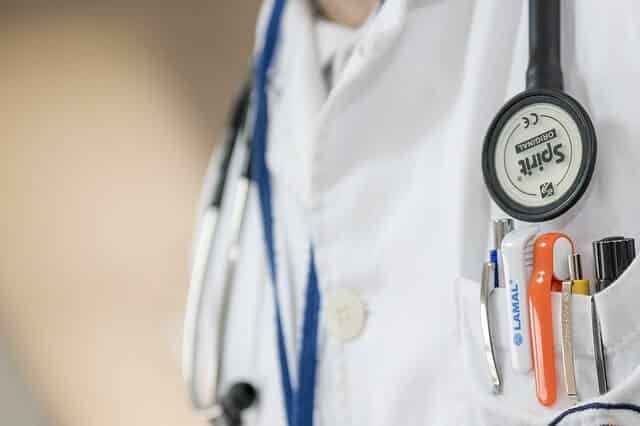 National Health Mission
This mission is targeting universal health care, to achieve IMR, MMR, TFR targets, family welfare, infrastructure maintenance, etc.
The major components of the program are:
RMNCH+A services – which stands for reproductive, maternal, newborn, child, and adolescent health care. Programs like Janani Suraksha Yojana, the program for adolescents like addressing the problem of anemia among adolescent girls and boys, etc.
Communicable Diseases: The National Health Policy 2017 recognizes the interrelationship between communicable disease control programs and public health system strengthening. Different programs like the National Aids Control Program, National Leprosy Eradication Program, Revised Tuberculosis Control Program, and National Vector Borne Disease Control Program.
Non-Communicable Diseases: The National Health Policy 2017 recognizes the need to halt and reverse the growing incidence of chronic diseases. Different programs through the involvement of AYUSH are taking forth to address these situations, for instance, Mission Madhumeha through Ayurveda is an example of efforts to address the issue of diabetes among people.
Health system improvement at rural and urban levels.
Universal Immunisation Programme– to provide life-saving vaccines to all children across the country free of cost to protect them against Tuberculosis, Diphtheria, Pertussis, Tetanus, Polio, Hepatitis B, Pneumonia and Meningitis, Measles, Rubella, Japanese Encephalitis (JE) and Rotavirus diarrhea. via Mission Indra Dhanush
Mental Health: via new mental health policy.
Also read: Palliative Care in India
Other global initiatives in health involving India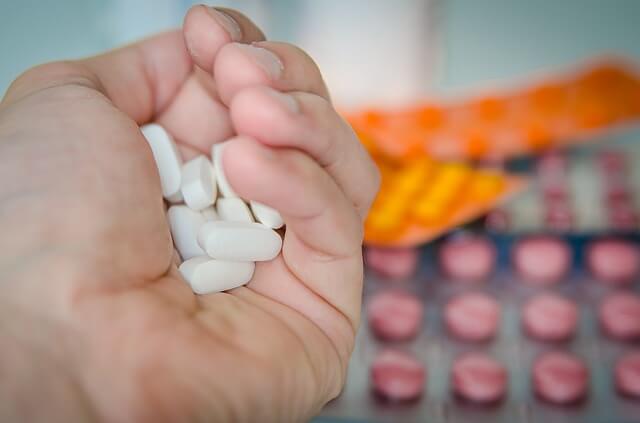 International Vaccine Institute (IVI)
India has taken full membership of the International Vaccine Institute.
Initially a UNDP initiative, IVI began formal operations as an independent international organization, in Seoul, South Korea.
It is devoted to developing and introducing new and improved vaccines to protect people, especially children, against deadly infectious diseases.
The Institute has a unique mandate to work exclusively on vaccine development and introduction specifically for people in developing countries, with a focus on neglected diseases affecting these regions
India has to contribute $50,000 annually to the institute.
The Global Promotion of the Traditional System of Medicines
Ministry of AYUSH, the Government of India, and the World Health Organization (WHO) have signed a historic Project Collaboration Agreement (PCA) for the same.
PCA is titled 'Co-operation on promoting the quality, safety, and effectiveness of service provision in traditional and complementary medicine between WHO and AYUSH, India, 2016-2020'.
It will help build and strengthen national capacities.
The Network to Improve Quality of Care for Mothers, Newborns, and Children
India is among nine countries that will be part of a global health network focused on improving the quality of care for new mothers and babies and strengthening national efforts to end preventable deaths of pregnant women and newborns by 2030.
The nine countries are India, Bangladesh, A Cote d'Ivoire, Ethiopia, Ghana, Malawi, Nigeria, Tanzania, and Uganda.
The new 'Network for Improving Quality of Care for Maternal, Newborn and Child Health' is supported by the World Health Organisation (WHO), UN International Children's Fund (Unicef) and other partners.
India and SDG Goal 3 Commitment 
India's National Health Mission is making striding efforts in ensuring the goal of good health and well-being of the sustainable development goal.
We have strengthened the implementation of the WHO framework convention on tobacco control
To enhance the research and development of medicines for communicable and non-communicable diseases, provide access to essential medicines and vaccines in accordance with the Doha Declaration on TRIPS agreement and public health regarding flexibility to protect public health.
We are aiming to increase our spending in this field and also strengthen institutions to target the achievement of the goal.
Also read: Anti-Microbial Resistance (AMR) and the Red Line Campaign
Conclusion
Health plays a vital role in ensuring the rights of people and in facilitating social justice. A healthy and strong India can reap the best from the future world.
Developments in the health sector enhance the human resource and also open avenues for revenue and employment generation.
Also read: Digital Health: Latest developments
Article by: Honey Mathew.