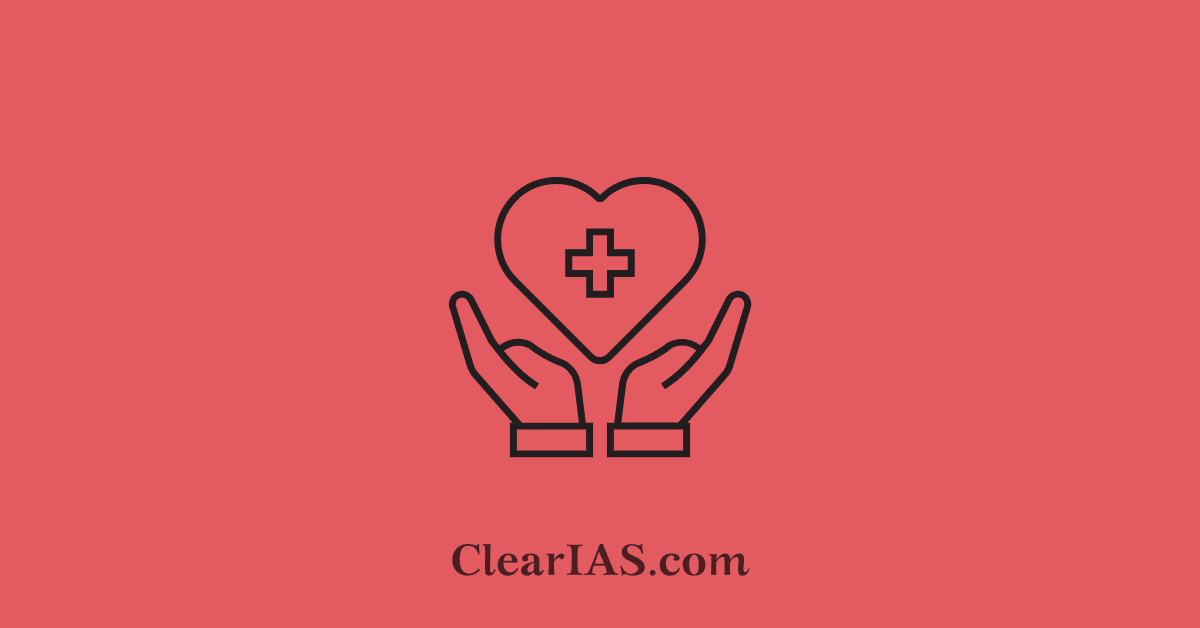 Healthcare sector in India has grown significantly in both employment and income. Over the past two years, technology and innovation in healthcare have become more prominent, and 80% of healthcare systems plan to increase their investment in digital healthcare technologies over the next five years. Read here to learn more about the Indian Healthcare sector.
The Healthcare sector in India comprises of hospitals, medical devices, clinical trials, outsourcing, telemedicine, medical tourism, health insurance, and medical equipment.
Due to improved services, coverage, and rising spending by both public and private entities, the Indian healthcare industry is expanding quickly.
Growing incidence of lifestyle diseases, rising demand for affordable healthcare delivery systems due to the increasing healthcare costs, technological advancements, the emergence of telemedicine, rapid health insurance penetration, and government initiatives like e-health together with tax benefits and incentives are driving the healthcare market in India.
Healthcare sector in India
The public and private sectors make up the two main components of India's healthcare delivery system.
The government, or public healthcare system, concentrates on establishing primary healthcare centers (PHCs) in rural areas while maintaining a small number of secondary and tertiary care facilities in major cities.
The bulk of secondary, tertiary, and quaternary care facilities are run by the private sector, with a focus on metropolises and tier-I and tier-II cities.
The abundance of highly qualified medical personnel in India is a competitive advantage. India's costs are competitive with those of its neighbors in Asia and the West.
Surgery in India costs roughly a tenth of what it does in the US or Western Europe.
The low cost of healthcare has led to an increase in medical tourism in the nation, drawing people from all over the world.
Further, due to its relatively low cost of clinical research, India has become a center for R&D activity for foreign businesses.
The Indian Medical Value Travel Market size is valued at $5-6 bn and is expected to grow to $13 bn by 2026.
Over the years, India has become a premier and attractive destination for travelers from across the globe to attain best-in-class clinical treatment, recharge, and rejuvenate
The high-end healthcare system in India is as good as the best in the world with complex surgical procedures being done in world-class global hospitals by acclaimed medical specialists at a much lower cost than what it normally takes in other countries
India has also become a favored destination for Yoga and Wellness with its focus on traditional therapies through AYUSH.
Indian hospitals are largely switching to AI for keeping health records & providing the best possible treatment to patients at the right time.
India is ranked 10th by the Medical Tourism Association on the Medical Tourism Index (MTI) for 2020-21 out of 46 destinations of the world, 12th in the top 20 wellness tourism markets globally, and 5th in wellness tourism markets in Asia-Pacific.
India has a large number of accredited facilities, that provide care at par or above global standards.
There are 40 Joint Commission International (JCI) accredited and 1400+ National Accreditation Board for Hospitals & Healthcare Providers (NABH) accredited hospitals that provide care of quality standards.
India offers the largest pool of doctors and paramedics with high-quality medical training received globally, along with fluency in English.
Also read: Palliative Care in India
Healthcare sector in numbers
The hospital industry in India, accounting for 80% of the total healthcare market, is witnessing a huge investor demand from both global as well as domestic investors.
In 2020, India's Medical Tourism market was estimated to be worth $5-6 Bn and is expected to grow to $13 Bn by 2026.
The healthcare sector in India is expected to grow to reach a size of $50 bn by 2025.
The digital healthcare market is expected to more than 20% by 2023.
The Telemedicine market is the maximum potential eHealth segment in India, which is expected to touch $5.4 Bn by 2025
In the Economic Survey of 2022, India's public expenditure on healthcare stood at 2.1% of GDP in 2021-22 against 1.8% in 2020-21 and 1.3% in 2019-20.
Over the next 10 years, National Digital Health Blueprint can unlock the incremental economic value of over $200 bn for the healthcare industry in India
India has the world's largest Health Insurance Scheme (Ayushman Bharat) supported by the government.
100% FDI is allowed under the automatic route for greenfield projects.
For investments in brownfield projects, up to 100% FDI is permitted under the government route.
To promote medical tourism in the country, the government of India is extending the e-medical visa facility to the citizens of 156 countries.
India is emerging as a strong market for wearables, with approximately 2 million units sold in 2017, expected to reach 129 million units in 2030.
India's surgical robotics market is estimated to expand to hit the size of $350 mn by 2025.
Challenges
The healthcare system still faces a variety of problems, such as inadequate budget, a scarcity of healthcare staff, and inadequate infrastructure, despite substantial advancements in recent years.
India suffers from a hospital deficit, especially in rural areas, and many of the country's current healthcare institutions need basic supplies and equipment.
In India, the quality of healthcare varies greatly, with insufficient regulation leading to subpar care in some private healthcare facilities and rural areas with inadequate facilities and resources.
Over 60% of all deaths in India are caused by non-communicable diseases (NCDs), which also have high rates of chronic illnesses like diabetes, cancer, and heart disease.
India is one of the countries with the least mental health specialists per person.
The government spends very little money on mental health. Poor mental health outcomes and insufficient care for those with mental illnesses are the results of this.
The imbalance in the doctor-patient ratio is one of the most important issues. The Indian Journal of Public Health estimates that India will require 20 lakh doctors by 2030.
Government initiatives for the healthcare sector
Pradhan Mantri Swasthya Suraksha Yojana (PMSSY)
Ayushman Bharat – Pradhan Mantri Jan Arogya Yojana (AB-PMJAY)
Pradhan Mantri-Ayushman Bharat Health Infrastructure Mission (PM-ABHIM) to strengthen India's health infrastructure and improve the country's primary, secondary and tertiary care services.
Ayushman Bharat Digital Mission to connect the digital health solutions of hospitals across the country. Under this, every citizen will now get a digital health ID and their health record will be digitally protected.
'National Medical & Wellness Tourism Board' to promote medical and wellness tourism in India.
National Ayush Mission, responsible for the development of traditional medicines in India, as a centrally sponsored scheme until 2026.
MoU between India and Denmark on cooperation in health and medicine. The agreement will focus on joint initiatives and technology development in the health sector, to improve the public health status of the population of both countries.
Way forward
The healthcare industry in India is very diversified and offers numerous opportunities in each of the provider, payer, and medical technology segments.
Businesses are trying to investigate the newest dynamics and trends that will have a beneficial impact on their business as a result of the increased competition.
Medical device manufacturers have a lot of prospects in India.
With significant capital expenditure for cutting-edge diagnostic facilities, the nation has also emerged as one of the top locations for high-end diagnostic services, serving a larger section of the populace.
Additionally, Indian customers of medical services are more concerned with maintaining their health.
Future demand for healthcare services is anticipated to increase due to factors such as advancing income levels, an aging population, rising health awareness, and shifting attitudes toward preventative healthcare.
Healthcare spending increased as a result of more people having health insurance, and this trend is expected to continue over the next 10 years.
The Government aims to develop India as a global healthcare hub and is planning to increase public health spending to 2.5% of the country's GDP by 2025.
Read: Climate Resilient Health Systems
-Article written by Swathi Satish