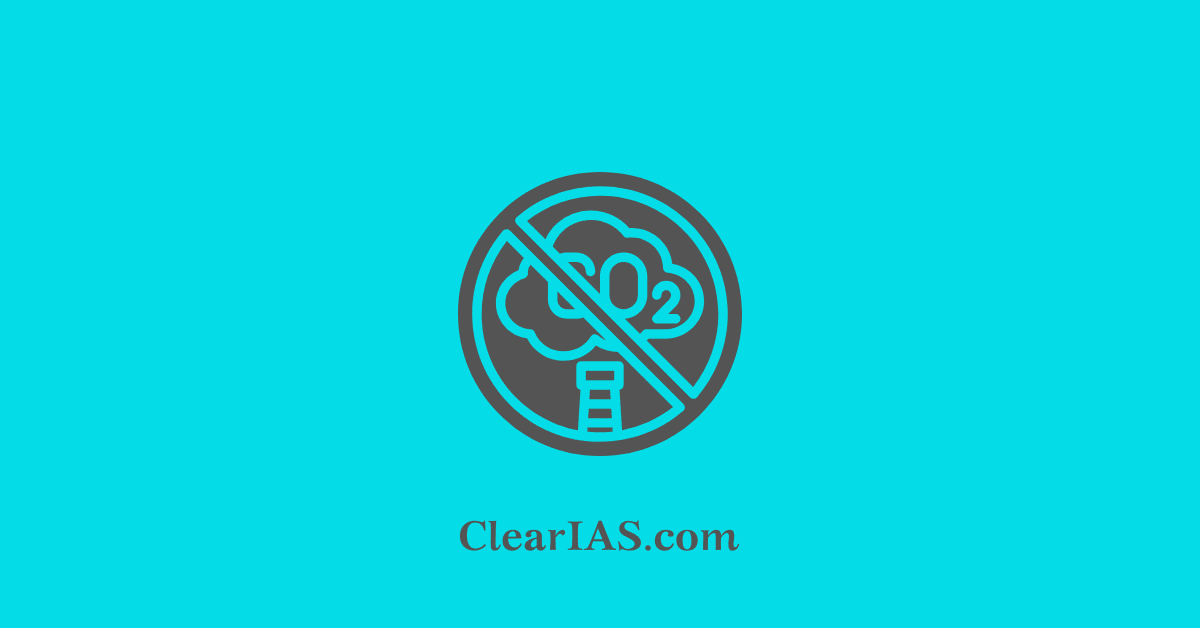 NDC has revised two of India's Climate Targets made in 2015. The revision came to light in CoP 26 where PM Modi made certain revised promises.
At the CoP 26 Glasgow meeting in 2021, the PM of India promised to strengthen India's climate commitments. For that five promises were made and called the 'Panchamrit', the nectar. Out of the 5 Promises, the Union Government has granted permission to two of the promises.
The 27th Conference of the Parties of the UNFCCC (COP 27), is going to be held in November 2022 in Sharm El-Sheikh, Egypt. Where India's revised and Union Cabinet approved Nationally Determined Contributions (NDC), a formal statement outlining its action plan to address and combat climate change is set to be presented.
About Revised Targets
To get a better understanding of revised climate targets, look at the earlier targets first.
Earlier Climate Targets
India's original NDC was submitted 1st in 2015 that contained a number of targets, three main targets of them for 2030 are:
A 33 to 35 percent reduction in emissions per unit of GDP from 2005 levels
At least 40 percent of total electricity generation comes from non-fossil renewable sources
create an additional carbon sink of 2.5 to 3 billion tonnes of carbon dioxide equivalent by increasing the forest cover.
India's Revised Climate Targets
India is now committed to reducing its emission intensity by at least 45 percent, instead of just 33 to 35 percent, from 2005 levels by the year 2030.
India would now ensure that at least 50 percent of its total electricity generation (earlier just 40 percent) would come from renewable sources by 2030.
The climate targets related to forestry have not been touched yet, it's similar to the old target.
India's Initiatives and Progress
India has started several initiatives to combat climate change and made certain promises which are termed climate targets and achieved certain outcomes as well.
India's Initiatives
The Faster Adoption and Manufacturing of Hybrid & Electric Vehicles Scheme in India to speed up the country's transition to electric mobility and a voluntary vehicle scrapping policy to phase out unsafe and unsafe automobiles.
India's advancement of the promises made by NDC in 2015.
According to Bangalore's first integrated green hydrogen electrolyzer gigafactory, the opportunity to produce 20 MT of green hydrogen (at $1 per kilogram) will be worth $20–25 billion. By 2030, India would have installed a capacity of 15-20 GW for producing green hydrogen.
A transportation revolution in India is necessary to ensure a positive growth rate toward reaching India's Net Zero Emissions by 2070. This revolution will result in greater "walkability," public transportation, railroads, roads, and better cars.
The push for Electric Vehicles (EVs) is motivated by the global climate agenda set forth in the Paris Agreement to reduce carbon emissions in order to prevent further anthropogenic global warming.
India is among those handfuls of countries, supporting the global campaign EV30@30. This campaign has been initiated globally with an aim of achieving a 30% sales share of EVs by 2030.
The Government of India has advanced the target of 20% ethanol blending in petrol to 2025 from 2030 which will reduce petroleum-related pollution.
India's Progress toward its climate targets
India's two climate targets, which deal with reducing emissions intensity and increasing the share of non-fossil fuels in energy generation, have been revised. It means that India is on its way accomplish its target of reducing emissions before the existing deadline of 2030.
As per the official data, India's emissions intensity was 24% lower in 2016 than it was in 2005, the most recent year for which data is officially available. India's commitment to the 33 to 35 percent reduction goal has either already been achieved or is very close to reaching so.
The other objective, which called for at least 40% of electricity to come from non-fossil fuels, has now been accomplished. The statistics of the power ministry show that non-fossil fuels now account for 41.5% of India's 403 GW installed electricity capacity. Of Which, hydropower makes up over 11% of this capacity, and renewable energy sources including wind, solar, and others make up over 28%.
What is COP?
The Conference of Parties (COP) is the supreme decision-making body of the United Nations Climate Change Framework Convention (UNFCCC). All States that are Parties to the Convention are represented at the COP, where they assess the application of the Convention and any other legal instruments that the COP adopts and make decisions necessary to support the successful application of the Convention, including institutional and administrative arrangements.
Paris Agreement 2015
The Paris Agreement on climate change is a legally binding international treaty. It was adopted by 196 Parties at COP 21 in Paris, on 12 December 2015. The agreement entered into force on 4 November 2016.
According to the 2015 Paris Agreement, countries must outline a plan to limit global warming to 1.5°C by 2100 and no higher than 2°C.
On October 2, 2016, India signed the Paris Agreement, a historic agreement that urges nations to battle climate change and keep the rise in global temperatures to a minimum.
The joint agreement that all countries involved sign at the COP is the end outcome, but the actual work begins when nations are required to submit NDCs every five years.
In the NDC submitted by India, the most important of India's eight targets included reducing GDP emissions intensity by 33%-35% (compared to 2005 levels) by 2030, having 40% of installed electricity capacity come from renewable sources, and adding an additional 2.5-3 billion tonnes of carbon sinks through forest and tree cover by that year.
India has high net emissions but low per-capita emissions despite being a big, populated country. However, over the course of several years of discussions, and international pressure, India eventually agreed to phase out fossil fuels.
The Paris Agreement is a turning point in the global climate change process because it is the first time that a legally enforceable agreement unites all countries in the fight against climate change and in an attempt to adapt to its effects.
Conclusion
The choice to adopt enhanced NDCs highlighted India's dedication to separating economic growth from greenhouse gas emissions at the highest possible level. In many different sectors, including water, agriculture, forestry, energy, business, sustainable mobility and housing, waste management, circular economy, and resource efficiency, appropriate steps are being adopted.
However, To achieve the climate targets made, NDCs should also prioritize phasing out equipment and units older than 20 years in addition to increasing the generation of non-fossil fuel power. To adhere to the international climate agreement concerns, the energy reduction aim should be stringent and must be rigorously followed.
Article Written by: Priti Raj