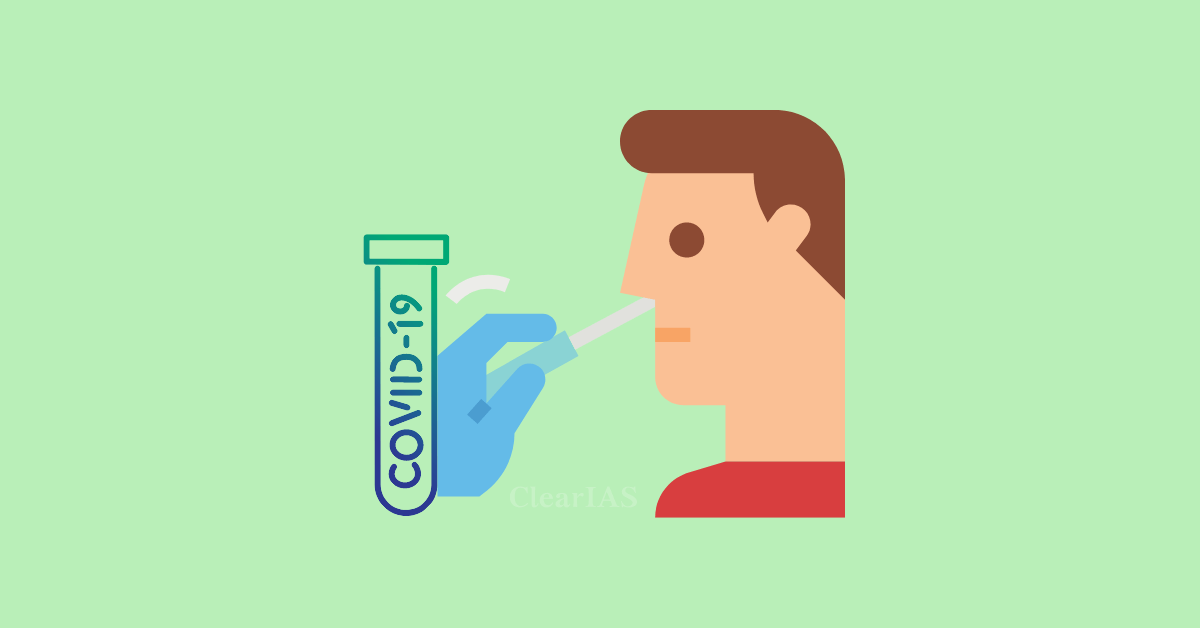 Mainly there are two types of Covid tests – viral tests and antibody tests.
To diagnose and confirm Covid-19 infection, symptomatic and asymptomatic patients may undergo Covid Tests.
In this article, we discuss the different types of Covid Tests.
Covid Testing: What are the different types of Tests?
There are two kinds of tests available for COVID-19: antigen tests and antibody tests.
Viral Test: A viral test tells if the patient has a current infection.
Antibody Test: An antibody test may tell if the patient had a past infection.
Covid-19 Virus: Structure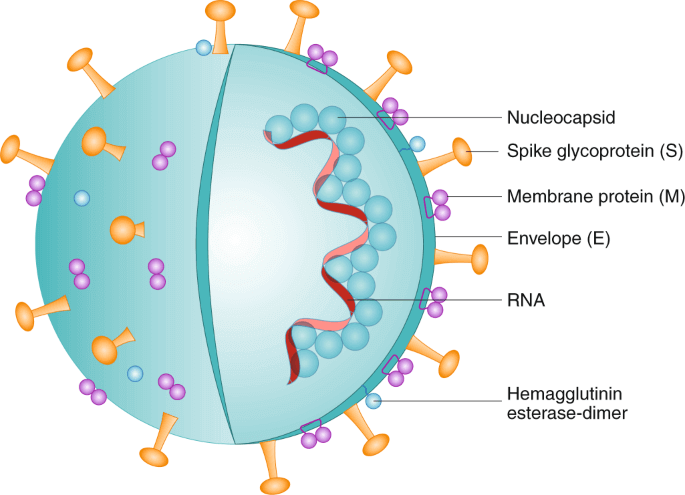 The Covid19 Virus (SARS-CoV-2) is made up of proteins and RNA (Ribo Nucleic Acid).
Viral Tests try to detect the viral components in the infected patient – which may be protein or RNA.
Antibody tests don't look for viral components, but rather look for antibodies created in the body of the infected patient.
Types of Viral Tests for Covid-19
Viral Tests can be classified based on what the test specifically looks for – proteins or nucleic acids (RNA). The most popular ones are Rapid Antigen Test and RT-PCR Test.
1. Rapid Antigen Test
Specimen: Nasopharyngeal swab
What the test will look for: Antigen (Protein) of Covid-19 Virus
Process: Nasal samples are collected and tested for antigens, which are found in the SARS-CoV-2 virus. It can be even performed outside the conventional laboratory setting. This test is used to quickly obtain a diagnostic result.
This test is a rapid chromatographic immunoassay for the qualitative detection of specific antigens to SARS-CoV-2 present in the human nasopharynx. It provides only an initial screening test result. More specific alternative diagnosis methods should be performed in order to obtain the confirmation of SARS-CoV-2 an infection like COVID 19 PCR.
The test result must always be evaluated with other data available to the physician.
Positive results are (in general) confirmatory.
Negative results in a symptomatic person require further RT-PCR/CBNAAT/TRUENAT test.
A negative result may occur if the concentration of antigen in a specimen is below the detection limit of the test., therefore a negative test result does not eliminate the possibility of SARS-CoV-2 infection, and should be confirmed by COVID 19 RT PCR.
Children tend to shed virus for longer periods of time than adults, this result in differences in sensitivity between adults and children.
Neither the quantitative value nor the rate of SARS-CoV-2 antigen concentration can be determined by this qualitative test.
2. Real-time PCR
Specimen: Nasopharyngeal / oropharyngeal Swab
What the test will look for: Nucleic acids ie. RNA of Covid-19 Virus
Process: A sample is collected from deep inside the patient's nose and the back of the throat with a swab. The sample is then treated with chemical solutions that remove proteins and fats, leaving only the RNA present in the sample. The sample is then sent to the laboratory for analysis where an RT-PCR machine is used to detect the virus.
RTPCR stands for Reverse Transcription Polymerase Chain Reaction. It is also known as Real-Time Polymerase Chain Reaction. This is a molecular test which looks for the genetic material of the virus.
Real Time-PCR test is intended for the qualitative detection of nucleic acid from the 2019-nCoV in upper and lower respiratory specimens collected from individuals who meet 2019-nCoV clinical or epidemiological criteria.
The assay uses RNA extracted from clinical samples. Using the RNA extracted, the assay performs the RT-PCR reaction by dividing it into two assays for accurate detection of SARS-CoV-2.
Each assay amplifies E gene and the COVID -19 specific target, RdRp/N/ORF1ab gene if present; thus it is designed for both the screening and specific detection of 2019-nCoV.
Positive results are indicative of the presence of SARS-CoV-2 RNA. However, clinical correlation with patient history and other diagnostic information is necessary to determine patient infection status.
Negative results do not preclude SARS-CoV-2 infection and should not be used as the sole basis for patient management decisions. Negative results must be combined with clinical observations, patient history, and epidemiological information. A false-negative result may occur if an inadequate number of organisms are present in the specimen due to improper collection, transport or handling. False-negative results may also occur if amplification inhibitors are present in the specimen.
A single negative test result, particularly if this is from an upper respiratory tract specimen, does not exclude infection. Repeat sampling and testing of the lower respiratory specimen are strongly recommended in severe or progressive disease. The repeat specimens may be considered after a gap of 2 – 4 days after the collection of the first specimen for additional testing if required.
Note: RT-PCR is a type of Nucleic Acid Amplification Tests (NAAT). There are many other NAAT available for SARS-CoV-2 diagnosis.
3. TruNAT
Specimen: Nasopharyngeal / oropharyngeal Swab
What the test will look for: RdRp enzyme found in the RNA of Covid-19 Virus
Process: A TrueNat machine detects the RdRp enzyme found in the virus RNA in nasal or oral swabs.
TruNat test works on the same principle as RT-PCR. However, it has a smaller kit and produces faster results. TruNat is not only used to detect Covid but also for detecting tuberculosis and HIV.
Antibody Tests for Covid-19 (Serological Tests)
Antibody tests detect antibodies produced by the body's immune system in response to SARS-CoV-2.
COVID-19 serology tests can tell whether or not you have had the viral infection in the past. However, antibody tests are not the preferred tests to diagnose current infections.
Antibodies don't show up for about 1 to 2 weeks after you first become sick so antibody tests could miss some early infections.
Antibodies are also known as immunoglobulins(Ig).
Commonly tested antibodies are IgG and IgM.
Process: Rapid antibody testing involves taking a blood sample from the finger and putting it in a testing template. The blood is then examined for two types of antibodies – IgM antibodies, which appear early in an infection, and IgG antibodies, which are more likely to show up later.
Antibodies can take days or weeks to develop in the body following exposure to a SARS-CoV-2 (COVID-19) infection and it is unknown how long they stay in the blood.
An antibody test does not detect the presence of the SARS-CoV-2 virus to diagnose COVID-19.
These tests can return a negative test result even in infected patients (for example, if antibodies have not yet developed in response to the virus) or may generate false-positive results (for example, if antibodies to another coronavirus type are detected).
A positive antibody test does not necessarily mean you are immune from SARS-CoV-2 infection, as it is not known whether having antibodies to SARS-CoV-2 will protect you from getting infected again. It also does not indicate whether you can infect other people with SARS-CoV-2.
Things to know about Coronaviruses
Coronaviruses are non-segmented positive-stranded RNA viruses with a roughly 30 kb genome surrounded by a protein envelope.
Coronaviruses have an envelope of about 80 to 120 nm in diameter. Its genetic material is the largest of all RNA viruses.
Most coronaviruses cause diseases in their particular host species; those that can infect humans through cross-species transmission have become an important threat to public health.
Severe acute respiratory syndrome-related coronavirus (SARSr-CoV) is a species of coronavirus that infects humans, bats and certain other mammals. It is a member of the genus Betacoronavirus and subgenus sarbecoronavirus.
Two strains of the virus have caused outbreaks of severe respiratory diseases in humans: (1) SARS-CoV , which caused the 2002-2004 outbreak of severe acute respiratory syndrome (SARS), and (2) SARS-CoV-2, which is causing the 2019–20 pandemic of coronavirus disease 2019 (COVID-19). Other strains of Sarbecovirus are only known to infect non-human species: bats are a major reservoir of many strains.
Since December 2019, severe acute respiratory syndrome coronavirus 2 (SARS-CoV-2) has been recognised as the causal factor in a series of severe cases of pneumonia originating in Wuhan in Hubei province, China. This disease has been named coronavirus disease 2019 (COVID-19) by WHO.
Common signs of a person infected with a Coronavirus include respiratory symptoms, fever, cough, shortness of breath, acute respiratory syndrome and dyspnea.