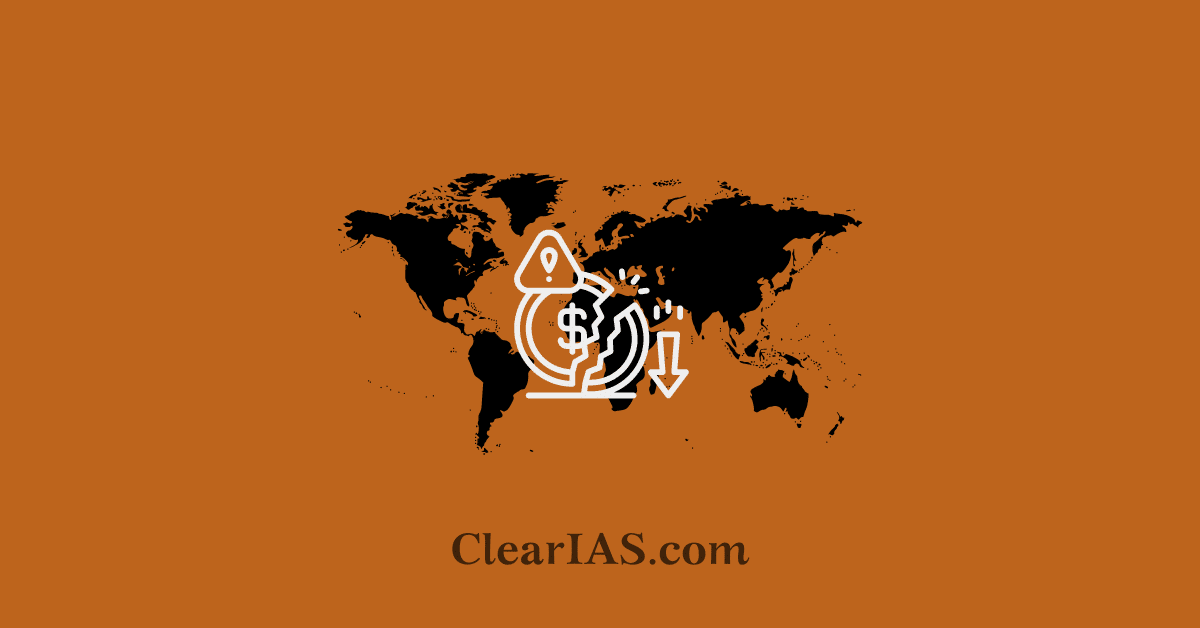 Cross-border insolvency or international insolvency is a circumstance when an insolvent debtor has credit and/or debtors in more than one jurisdiction i.e., in different countries. Despite global trade crossing borders, the process of insolvency has not been simplified. Read here to know more.
The accelerated development of technology, commerce, and the business sector has led to an increase in international organizations, which has finally led to a borderless relationship between nations and corporations.
Nearly all nations in the world today have commercial links that go beyond their borders. It follows that having a presence in several jurisdictions means having creditors and borrowers located in different such places.
This makes the insolvency procedure, which involves the overlap of several laws and actions, a challenging one.
The degree to which domestic and international insolvency laws are consistent with one another is a matter for discussion, though.
Cross-Border insolvency
Cross-border insolvency or international insolvency refers to the situation in which an insolvent debtor has creditors and/or debtors in more than one jurisdiction, i.e., in different nations.
The Insolvency Professional performs various stages in domestic insolvency proceedings, including identifying the debtor's assets, creditors, and amounts owed to them.
Based on the priority rule, the claims are settled after receiving approval from the Adjudicatory Authority.
Broadly speaking, the following aspects are involved in cross-border insolvency:
Equal protection of the interests of domestic and foreign creditors;
Safeguarding the value of the assets of a debtor, which are located in different jurisdictions;
Coordination and cooperation amongst courts and judicial authorities in various jurisdictions and the domestic laws applicable therein;
Uniformity in the insolvency law and practices of different jurisdictions.
The United Nations Commission on International Trade Law (UNCITRAL) Model Law on Cross-Border Insolvency (1997) (MLCBI) is designed to assist States in developing a modern, harmonized, and fair insolvency framework to more effectively address instances of cross-border proceedings concerning debtors experiencing severe financial distress or insolvency.
Over the years various model laws have been designed to help states-
UNCITRAL Model Law on Enterprise Group Insolvency with Guide to Enactment (2019)
UNCITRAL Model Law on Recognition and Enforcement of Insolvency-Related Judgments with Guide to Enactment (2018)
UNCITRAL Model Law on Cross-Border Insolvency (1997) with Guide to Enactment and Interpretation (2013)
The Model Law is governed by the following four principles:
Access: The objective of the Model Law is to provide direct access to domestic courts to the foreign creditors and/or professionals thereby enabling them to participate in or commence the insolvency proceedings against any concerned debtor.
Recognition: The Model Law provides recognition of foreign proceedings in the Domestic Courts of any country and enables the Domestic Courts to determine the relief to be granted by the foreign proceedings.
Cooperation: Another objective of the Model Law is to provide for bringing about effective cooperation between Insolvency Professionals and Courts of various jurisdictions and to ensure coordination to efficiently manage the conduct of concurrent proceedings in different jurisdictions.
Coordination: The aim of the Model Law seems to be to assist countries to mold their insolvency laws in a modern, harmonized, and fair framework to address the instances of cross-border insolvency more effectively. However, the Model Law respects the differences in domestic laws and primarily focuses on improving cooperation and coordination between countries, instead of attempting to unify the domestic laws.
Cross-border insolvency laws in India
The main law governing insolvency and bankruptcy in India was adopted in 2016 and is called the Insolvency and Bankruptcy Code.
Despite the progress the law has achieved in harmonizing the insolvency procedure in India, it does not contain enough mechanisms to govern cross-border bankruptcy procedures.
The Code offers two provisions that assist in cross-border insolvency disputes i.e., Section 234 and Section 235.
Section 234 of the Code empowers the Central Government to enter into bilateral agreements with other countries to enforce the Code.
Section 235 of the Code empowers the adjudicating authority under the Code to issue a letter of request to a court in a country in which an agreement under Section 234 has been entered into, to deal with assets situated in that country in a specified manner.
The Insolvency Law Committee was constituted by the Ministry of Corporate Affairs for the evaluation. In their report, it was proposed that-
The current insolvency framework is not at par with Global Standards, and a committee has been set to re-evaluate and adopt the UNCITRAL Model laws to resolve the concerns relating to cross-border insolvency in India.
The Union Budget 2022-23, has also proposed that necessary amendments in the Code will be carried out to enhance the efficacy of the resolution process and facilitate cross-border insolvency resolution.
Limitations of insolvency framework
There isn't much of a legal structure for cross-border insolvency in India, except for the aforementioned provisions in the Code.
As a result, the current legislative framework for cross-border bankruptcy in India falls well short of addressing the true problems connected with the procedure and contains several flaws.
There haven't been many proactive efforts taken in the direction of the formation of cross-border insolvency law, so it's still in the air.
One of the prerequisites for the efficient operation of cross-border insolvency is India's desire and capacity to negotiate and then engage in bilateral accords with other governments.
It is impossible to overstate how time-consuming and demanding the processes involved in negotiating and finalizing such accords are.
When a debtor's assets or creditors are located in a nation with which no bilateral treaty has been signed, there is no system in place to handle cross-border insolvency concerns.
Furthermore, there isn't much information accessible on the procedure and choices open to insolvency experts to get proof, etc. in a situation when an Indian debtor's assets are situated in another country.
A framework for executing foreign judgments is provided by the Civil Procedure Code of 1908, although it is not comprehensive enough to cover all insolvency decrees.
Significance of cross-border insolvency laws
The corporate world is continuously expanding and becoming more globalized, giving rise to multinational organizations that transcend national borders and establish relationships between various enterprises that are essentially borderless.
Nearly every nation has business ties that go beyond one or more borders, and as a result, debtors and creditors may be found all over the world.
Thus, if a multinational corporation attempted to declare bankruptcy, the conflicting and overlapping legal processes of many jurisdictions (where such creditors and debtors are located) would render the entire procedure unworkable.
For example, in 2019, Jet Airways became the first Indian company to be involved in a cross-border ruling in India.
With the direction to conduct a "Joint Corporate Insolvency Resolution Process", the National Company Law Tribunal (NCLT) set a leading precedent for the coming cross-border insolvency disputes.
There are numerous benefits and implications of having cross-border insolvency laws at par with global laws-
Adopting strong cross-border insolvency legislation will improve the predictability and certainty of the investment environment, making India an appealing investment location for international creditors.
The laws will respect the differences among different national laws on insolvency while maintaining consistency with domestic insolvency law.
Many nations have accepted the UNCITRAL Model Law with a legislative reciprocity requirement, which indicates that these nations will only recognize, cooperate with, etc. with Indian proceedings if India has in some manner embraced the UNCITRAL Model Law.
Way forward
It has long been recognized that a strong framework covering all specialized concerns related to cross-border insolvency is necessary.
The current framework is insufficient to address all issues of bankruptcy, even though different committees have delivered their recommendations on cross-border insolvency.
The Model Law is a positive first step towards creating such a process, but it also has flaws of its own. Apart from India's poor infrastructure, reciprocity is seen as one of the main obstacles to the implementation and adoption of the Model Law in India.
The Model Law might be able to guarantee cooperation and communication between various jurisdictions after overcoming the challenges and weaknesses, as well as successfully handle cross-border disputes including India.
-Article written by Swathi Satish