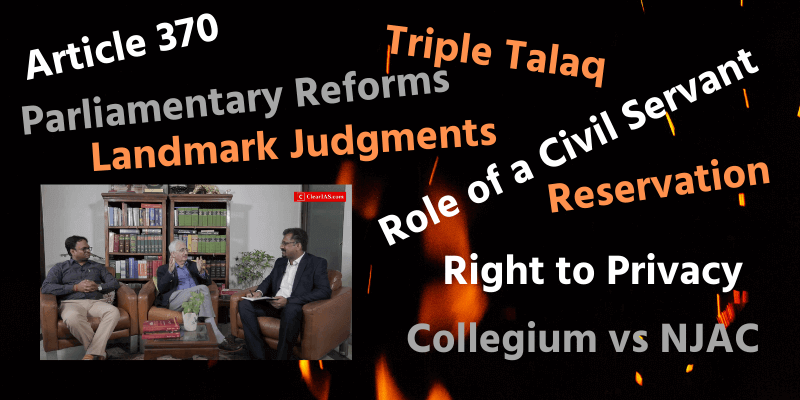 Are you interested to watch Current Affairs Hot Topics Discussions? Subscribe to ClearIAS Channel.
We have uploaded all episodes of the Chat Show with Salman Khurshid and Gaurav Gupta on ClearIAS YouTube Channel. We have covered many highly important topics like:
Click to subscribe ClearIAS Channel to access all videos.
Talk Shows with Experts: Excellent Source to frame your opinion
The Chat show is intended as a real value addition to IAS/IPS aspirants. We seek opinions from experts (guests) on multiple current issues. These insights will be highly useful for Civil Service aspirants in the written exam (Mains) as well as in the interview (Personality Test).
Article 370: Is that the real Kashmir Issue?
Reservation System in India: Is it time for reforms?
Philosophy of Life: You are born to succeed. You just need to find your success.
Click the below link for more videos:
Click to subscribe ClearIAS Channel not to miss any future uploads.