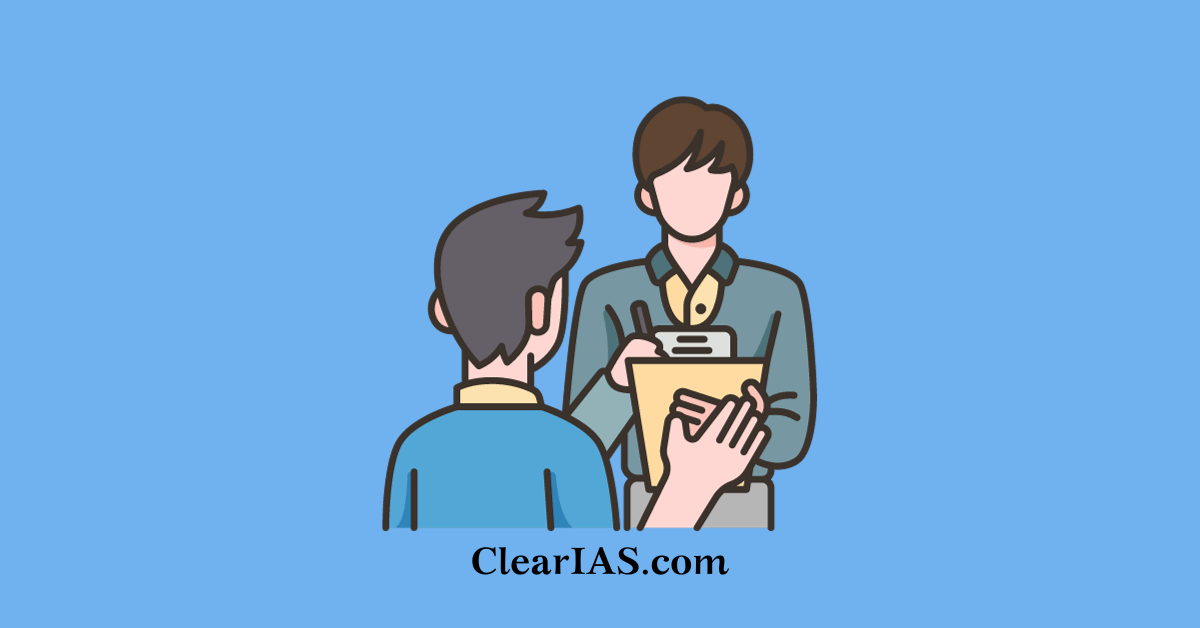 It was her father's last wish. And she fulfilled it. Dr T Shubhamangala's IAS journey is different in all sense. A practising gynaecologist and a mother of 3.5-year-old cleared UPSC Civil Services Exam 2017 by preparing online. And it was not the first challenge that she conquered.
It's a happy moment for us to welcome Shubhamangala to the toppers section of ClearIAS. She had actively used ClearIAS Mock Test Platform for Prelims, which helped her in time-management as well. Let's directly know from Shubhamangala, her inspirational story, strategies, study-materials, and success tips.
Brief Biodata:
Name: Dr T Shubhamangala
Age: 34 Years
Name of the Exam and Year: UPSC Civil Service Exam 2017
Rank: 147
Roll Number: 0017602
Category (General/OBC/SC/ST): SC
Graduation Background and College: MBBS, Bangalore Medical College and Research Institute,  Bengaluru 2001 Batch
Post Graduation Background and College (if Any): MS Obstetrics and Gynecology, Karnataka Institute of Medical Sciences, Hubli 2007-10
Work Experience: Organization and Duration (if Any): Assistant Professor Obg, Vydehi Institute of Medical Sciences, Bangalore. 2010-2011; Assistant Professor Obg, Sri Devraj Urs Academy of Higher Education and Research, Kolar. 2011-2013; Assistant Professor Obg, Vinayaka Mission Medical College, Salem. 2013-2015; Private Practitioner, Self Employed. 2015 Till Now.
UPSC Optional Subject: Medical Science
UPSC Mains Medium: English
UPSC Interview Medium: English
The Number of Attempts Taken to Achieve This Feat: 2
Performance in Previous Attempts (if Any): 2016. Did Not Qualify Prelims
State and Place of Residence (Permanent): Karnataka, Bangalore
Percentage of Marks in 10th and Board: 91.8%, CBSE, Kendriya Vidyalaya Kudremukh (1999)
Percentage of Marks in 12th and Board: 92.4%, CBSE, Kendriya Vidyalaya Kudremukh (2001)
Percentage of Marks in Graduation and Board/University: 75%, Rajiv Gandhi University of Health Sciences
Percentage of Marks in Post Graduation and Board/university (if Any): 60%, Rajiv Gandhi University of Health Sciences
Extra Qualifications or Achievements: Postgraduate Diploma in Medical Law and Ethics. National Law School of India University, 2010-11; Certified in Diabetes Management, Medvarsity, 2011; Advanced Certification in Palliative Care, Indian Association of Palliative Care, 2012; Certified in Fetal Ultrasound, Fetal Imaging Academy of India, 2016-17; Author of Book Practical Cases in Obstetrics and Gynecology, 1st Edition in 2014 and 2nd Edition 2015. Now, 2nd Reprint.
What's Unique About Your Profile: I Decided to Give the Exam at Age of 32 years With a Full-fledged Established Career.
Service Preference (Top 5): IAS, IRS (IT), IRS( Custom and Excise), IFS, IPS
Cadre Preference (Top 5): Karnataka, Maharashtra, Rajasthan, West Bengal, Andhra Pradesh
Background + Inspirational Journey So Far:
ClearIAS.com:  Hearty congratulations from ClearIAS.com for this exceptional achievement!  We are happy that your efforts are finally rewarded, that too in grand style! How did you come across the idea of writing UPSC Civil Services Examination? Was it your childhood dream?
When I was in school till 6th standard, I wanted to write civil service exam after MBBS. I knew nothing about the work profile of administrators though. My father had subscribed to GK books and I just wanted to see my photos like toppers over there.
One day my father was briefed by someone that there is money involved in getting through the interview (a rumour which had no proper base). But, hearing that then, I told my father that I will not write the exam.
At that age, I never had the craze for civil service as a profession other than to see my photo in the book. However, every month I used to solve questions in GK today and participate in essay competition as it was any way helping me academically.
My desire for entering MBBS overtook all other co-curricular activities from 1999 after my 10th. Last newspaper I had read was in 1999. Well, why did I think of giving civil service exam then?
I got married to Dr. Venkatesha V who was then assistant commissioner of income tax and my father realised through him that the process of selection is devoid of corruption as he himself from a humble background could make into IRS IT due to it.
In 2014, my book had been released. My father got the first copy and he was so so happy.
He said "You have done whatever you had planned from childhood. I misguided and prevented you from doing civil service. You have anyways done everything in your profession, join IAS. I will be very happy."
I started studying but I was not even level zero when it comes to subjects of this exam. I was at a disadvantage as I had been unaware of happenings around me (other than medical science) for more than 15 years.
I started with casual reading to improve my knowledge.
In 2016, I gave an attempt in which I lost by a couple of marks.
I was then very sure to make it in 2017 and so slightly reduced my practice to suit my studies.
ClearIAS.com: How did you feel when you came to know that your name is in the toppers list? Can you share the moments of happiness with our readers?
To be frank, I was expecting a rank within 50, as I had done my mains as well as interview well. But yes, I was happy at 147, especially after knowing that even efficient and hardworking people whom I met during mocks had not made to the list.
ClearIAS.com: Can you share a little bit about your background? (Family, School, College, Work etc.)
My father was eldest of 8 siblings and they were agricultural labourers in a village of Kolar district.
He got a mechanic post in Kudremukh Iron ore company limited from a skill cum placement course. My mother also hails from a village in Kolar district. She was denied education because there were no schools nearby.
I was told of their struggle for food and life. My mother would always say that females should study and be dignified. She never allowed me to even enter the kitchen or do any work other than studying.
Being in PSU, education came easily with Kendriya Vidyalaya. I used to be a topper in class and was good in debates, essay writing, quizzes and painting.
Once a paediatrician gave me an injection and I still remember warning him when I was in LKG that I will be a doctor and take my revenge. So it started and I finally got MBBS at Bangalore medical college.
My brother (who is a doctor too and 2 years senior at the same college) said it's not easy to top in the college as in school and I should be prepared for that. I challenged him and topped there too.
Similarly, during the internship, he said that if anyone does internship sincerely they will not get pg seat during the tenure. I challenged him again and got pg seat before completing my internship in spite of doing internship sincerely.
My life somehow is moulded by challenges I took.
ClearIAS.com: How can you correlate you graduation background, work experience (if any) and entry into civil services? Can you brief us your thoughts, views, and ambitions when you climbed each position on the ladder of your life?
When I was in 12th, I wanted MBBS seat in Bangalore medical college. When I was in MBBS, I wanted gold medals and top the course. When I was during my internship, I wanted OBG seat. I focussed only on the immediate goal.
In that process, I shed away other enjoyment and hobbies too.
As a gynaecologist, I just wanted each case to be ethically and successfully managed. As far as my entry to civil service, it was not only my father's last wish which I had to fulfil but also my selfishness to do more to this society and gain more blessings from people around me.
ClearIAS.com: Do you feel that the competition level of UPSC Civil Services Exam is on a rise? It seems that there is an increasing trend of candidates from IITs, IIMs and AIIMS attempting and clearing this exam. Is Civil Service the final destination /ambition of Indian youth, in this age of lucrative private sector jobs?
I always believe in only one competitor for me, and that's me.
I always try to beat myself in achievements. Civil service as such has limited seats so it's obvious that all those who want it, can't get it.
But if the desire to serve has motivated someone, they should find a way to work they do. I consider that sweat of farmers and labourer creates more of India than inks of bureaucrats.
So as Basavanna said "kayakavekailasa" or in other words, work is worship. There is no need, not a bit to feel bad if someone does not make through this exam as there are innumerable ways to work for the betterment of our country.
Study Plan
ClearIAS.com: What is the secret of your success? How did you approach this exam? What was your strategy in general (Prelims, Mains, and Interview)?
Secret… Never doubt your capabilities. Make use of time. Focus.. focus.. focus on goal till it's reached.
Prelims: I prepared for mains until a month prior to prelims. A month before prelims, I did test series and studied the explanations given in the answers. I used to do ClearIAS tests almost every day from the time enrolled and revised it many times in May. I had also enrolled in Insight test series and read the notes many times. I did not join any other test series.
Mains: I had done my textbook studies before prelims. I started preparation the very next day of the prelims for mains. I read insight secure (I had taken print out from January 2016 till the date of exam)  and read it thoroughly. I revised Yojana and Kurukshetra too. As my handwriting was not good and the last exam I had written was in 2010, I wrote some tests and essays at home (I had enrolled to online main test series of Insight). I got them evaluated by my husband and improved on his reviews.
Interview: I knew I would get selected for the personality test and started preparing for it the very next day of giving mains exam. I gave mocks at Bangalore (Insight, Dr Raj Kumar Academy, Kerala Samajam, Mithra IAS,  samutkarsh and Shankar IAS ). There is no need to give many but I have given just because I wanted a different perspective of looking at my DAF. There was nothing much for me to improve as I was always confident. But I was told to improve my content, reduce my hand movements and try to use "sir" and " madam". I could reduce movements but I seriously don't remember if I could use sir's and madam in my actual interview.
ClearIAS.com: How long (Years/Months) have you been preparing before you gave this attempt? Also, on an average how many hours did you put on a daily basis? How did you manage time?
I started reading from 2014 onwards.  Initially, I started to study not for the exam but to gain knowledge as I had relatively less work at Salem. I read all old NCERT, other standard books by 2014 May. I considered it more as a casual storybook kind of studies than serious exam kind.
After my father died, I actually wanted to do it as it was one of his last few wishes. But I was entangled in personal and professional commitments. Still would read them in free time. But in 2016 I felt it's too late. I had to do it before they reduce age relaxation. I started preparing very seriously from Feb 2017 as fetal medicine course had finished by then.
ClearIAS.com: Were you a person who studied alone? Or a person who favoured the combined study approach?
I studied alone. I obviously had no luxury of time to go for combined study. Even in UG and PG days, I preferred sole studies.
ClearIAS.com: Did you attend any coaching institute or subscribe to mock tests for prelims or mains? If yes, can you provide the details for each stage (Prelims/Mains/Interview)? How helpful were the coaching institutes?
I did not go for coaching. I never took tuitions or coaching in my life and wanted to stand by that. I did subscribe to test series. ClearIAS and Insight for prelims. Insight for mains. However, I went for mock interviews in the institutes that I have mentioned earlier.
I can't answer how helpful coaching centres are for prelims and mains but yes, I did find them useful for the interview.
ClearIAS.com: What websites (online preparation websites or government websites) will you recommend for future aspirants for UPSC preparation?
Apart from ClearIAS and Insights, I referred Murnal, PIB, StudyIQ etc.
ClearIAS.com: What is your opinion/feedback about the ClearIAS.com website/ClearIAS app?
ClearIAS tests are very appropriate for prelims. I was immensely benefited by it.
ClearIAS.com: Did you use Social Media like Facebook, Twitter or other forums for UPSC Preparation? Or did you say goodbye to the social media during preparation days? Any technology-tips (Eg: Mobile apps, Note making software etc.)?
I was away from them. I used PDF downloads at mobile as my son would anyway tear off papers around.
ClearIAS.com: What were the Newspapers and Magazines (Eg: Yojana, Kurukshetra etc.) you followed? How many hours did you devote to newspapers? Any tips on newspaper-reading?
I followed The Hindu regularly. I have prepared Yojana and Kurukshetra from 2015 onwards.
At first glance, I used to go through headings in the newspaper and later read important things. I skipped entertainment, sports etc. Not more than 1 hour for the newspaper.
ClearIAS.com: What was your preference: Reading online (Laptop/Tablet/Mobile)or reading the traditional way (Books)? Or a mix of both?
Mobile, when my son was awake and books, when he was at school or asleep.
ClearIAS.com: Can you elaborate your daily timetable (When will you wake up, study, sleep etc. )
I used to get up at 4 am and sleep at 11 pm. I would be reading (either hearing lectures or pdf at mobile or books). Seeing patients and operation were also used at the time that I would get in between.
ClearIAS.com: How did you keep yourself motivated for this one-year-long exam?
I was motivated to achieve this. I never felt low.
However, there were times when I felt like do I need to do this as I was already having a career at the peak. Then, I remember my dad-he would be happy even after his death if I achieve this.
Also, I remember Gandhi' s talisman that was there on the first page of our school textbooks. The desire for helping poorest and weakest human. That intense desire melts away my doubts and I realised that my decision to give this exam is right.
UPSC Prelims
ClearIAS.com: Can you elaborate on your preparation strategies/approach and study materials and books used for Prelims Paper 1 and Paper 2? (Please mention books/materials used for each subject)
Books/Study Materials for History: old NCERT 6-10, new NCERT 6-12, Tamil Nadu history book 11 and 12, spectrum history, India's struggle for independence, insightsonindia
Books/Study materials for Geography: old and new NCERT 6-12, Majid Hussain, Mrunal geography lecture by ms. Rajtanil, insightsonindia
Books/Study materials for Polity: NCERT, Laxmikant, insightsonindia
Books/Study materials for Economics: Ramesh Singh economics, Mrunal lectures old and new, insightsonindia
Books/Study Materials for Science and Technology: NCERT, newspaper, nothing extra
Books/Study materials for Environment: Shankar IAS environment books, IGNOU notes, NCERT
Books/Study Materials for Current Affairs: The Hindu, insightsonindia
Books/Study materials for General Studies Paper 2 (CSAT): I had prepared gist of equations and common mathematics questions a year earlier. I revised it in the break after prelims first paper. English comprehension anyway was easy with regular reading of books and papers.
ClearIAS.com: Any tips/pieces of advice especially for UPSC Civil Services Prelims?
Go with confidence.  Attempt what you know for sure. Take care while marking. Some questions need calculated decision between 2 options, so use your mind there.
UPSC Mains
ClearIAS.com: Can you elaborate on your study materials and books used for each topic of Mains Papers? (Please give a detailed view, especially for sub-topics in all the general studies papers like books/materials used for each subtopic like Disaster Management, Internal security, Indian Society, Biodiversity etc.)
Books/Study materials used for Essay Paper: Nothing in particular. I had prepared a list of quotes, Slokas, etc of common topics which I would use.
Books/Study materials used for General Studies 1 (Indian History, World History, Indian Society, Indian Geography, and World Geography): I have mentioned my sources earlier. Did not read extra books for each subtopic.
Books/Study materials used for General Studies 2 (Constitution, Polity, Governance, Social Justice, Foreign Relations, and International Affairs): As said earlier. I came to know of international relations book by Mr Pavneet after my mains and read it. It is very good for mains however I did not have that information then.
Books/Study materials used for General Studies 3 (Indian Economy, Biodiversity, Science and Technology, Internal Security and Disaster Management): Same as mentioned earlier. Yojana edition on disaster management.
Books/Study materials used for General Studies 4 (Ethics + Case Studies): Lexicon ethics. Insightsonindia materials. I used my knowledge of postgraduate diploma in medical law and ethics too.
Books/Study materials used for Optional Subject Paper 1 and 2:
Anatomy – Chaurasia
Physiology – Sembulingam
Biochemistry – Satyanarayana
Microbiology –  Baveja.. Lippincott
Pharmacology -Tripathi… Lippincott
Forensic medicine – Narayan Reddy
Community medicine – Park
Pathology – Harsh Mohan
Medicine – George Mathew
Psychiatry – George Mathew. Niraj ahuja
Surgery – Manipal manual.
Dermatology – Uday khopkar
Paediatrics –  O P Ghai
OBG – Dutta and book I have written. I have done MS. So knowledge of all the Pg books I had read could be distilled into my answers
Orthopaedics – Ebnezer
But these are books I read for civil service. However, I have read at least 4 books for each subject mentioned above in my MBBS days and I could even remember those contents
Books/Study materials used for Regional Language (Compulsory): I read Yojana in the Kannada language
Books/Study materials used for the English Language (Compulsory): Nothing
ClearIAS.com: ClearIAS.com: Did you prepare hand notes or participated in mock answer writing before mains? What was the strategy for preparing current affairs topics in general?
Could not write notes. I wrote some mocks at home and got evaluated by my husband. I had no strategy seriously. All I could do is study.
ClearIAS.com: What are the government reports that aspirants should go through, before giving Mains Exam?
Economic survey, PIB, ARC
ClearIAS.com: What was the colour of the pen you used for writing mains (Blue Ink/ Black Ink)? Also, the company and brand name of the pen used:
Blue Flair ezee click. I have used 8 pens and I still keep them as they know my struggle more than others.
ClearIAS.com: What were your writing style in GS and optional subject? Bullet Points/ Essay style or a mix of both styles?
GS:
Wrote a relevant introduction. Content- whatever was asked was written in points. Did not try to do "beat around the bush". An optimistic conclusion.
Finished all questions in time. Decent legible handwriting. Underlined whatever was important in the same colour pen. Diagram and diagrams wherever I could fit it
Essay:
Firstly give equal time for each. Wrote legibly. Underlined important issues and quotes. Wrote in identifiable paragraphs. Used quotes and examples. I perceive introduction and conclusion should be attractive. In my first essay on education, I started with a Sanskrit sloka and in the second one which was on new women in India, I began with extract of Sultana's dream.
ClearIAS.com: What are your suggestions to aspirants for improving the score in essay paper? What were the essays you choose to write? Did you use sub-heading/points/graphs in your essay paper?
My essays were on:
Destiny of a nation is shaped in its classrooms
Fulfilment of ' new woman' in India is a myth
Tips
Give equal time for both essays.
Select an essay you are comfortable with even if it amounts to many people having chances of opting it.
Individuality needs to be maintained.
Splitting into paragraphs and having a connecting thread between each
Use quotes if relevant and if you remember
Maintain positivity
Use various dimensions
Have a clean writing.
The essay can make or break the chances.
First few mins, try to think what they expect. Then make a note of what aspects to be covered. It is ok to spend 5-10 minutes on that and start
ClearIAS.com: What are your suggestions to aspirants for improving the score in GS4 paper (Ethics paper)? Can you brief on how you attempted the Ethics paper? Please explain the strategies and writing the style for Ethics case studies.
The materials I studied have been listed above. I first attended case studies as they need time. I used my rational approach to draw conclusions on case studies. Used some quotes too.  At first, I wrote what options are available. Then I elaborated on why I would not go for each and support why I made a decision in favour of one.
ClearIAS.com: What was your optional subject? Please give our readers detailed insights on your selection and strategies regarding your optional subject. We are sure that there will be many who take the same optional subject as yours in future
I chose medical science. I was suggested by my husband to think if I could go for anthropology as it's highly scoring kind of subject. However, I said that medical science is my love, my life and been a source of my bread and butter. I can't leave it for someone who can give me more marks. I love it so much that I don't mind whatever I got from it. I had done real hard work in MBBS and MS  to enhance my knowledge by multiple sources and so it had to be the choice. I recommend it to all MBBS graduates.
ClearIAS.com: What was your exam hall strategy for mains: attempting all questions even at the cost of compromising quality or writing only quality answers compromising on the number of questions attempted?
I wrote all. I wrote all with quality. There was one question which I did not know much so I wrote whatever I knew and went into another.
What are your suggestions to aspirants for improving the score in GS1 paper (History, Geography, Society etc?
Understand the question, write introduction, body and conclusion, write in points, put diagrams, use facts and figures that you can recall, try to complete the paper and write in legible handwriting without errors.
What are your suggestions to aspirants for improving the score in the GS2 paper (Polity, Constitution, Social Justice, International relations etc?
Same as above
What are your suggestions to aspirants for improving the score in GS3 paper (Economy, Environment, Science and Tech, Internal Security, Disaster Management etc?
Same as above
UPSC Interview
ClearIAS.com: Can you elaborate on your approach and preparation for Interview? Did you attend any mock interviews?
I started working on my DAF the very next day of mains. I wrote answers to questions I could expect out of it. I was honest in whatever I wrote in DAF so there was very little to work on it.
Having confidence is the professional necessity of an obstetrician so I was equipped with it. However, I had an issue with talking to panel members in mocks as though they were my patients and not addressing them as sir or madam. Eventually, I improved on it.
ClearIAS.com: Can you elaborate a bit on the things mentioned in your DAF (Detailed Application Form) like your hobbies, extracurricular activities or prizes won:
Hobbies: writing poems in Hindi, English and Kannada
Others: Gold medalist and topper in MBBS, author of "Practical cases in obstetrics and gynaecology"
ClearIAS.com: What was your interview dress?
Handloom white cotton saree with yellow border
ClearIAS.com: Who was the Chairman of the board you faced? How long was the interview?
Smita Nagraj. Around 40 minutes
ClearIAS.com: Can you share with our readers your UPSC Interview experience? Our readers would be really happy to hear those questions and replies in the UPSC Topper's Interview.
Chairperson: Smitha Nagraj, Lady members: 3 including the chairperson, Male members: 2
Chairperson: We are very impressed by your CV. You have done Md and working from 2010 in various capacity. Let me know why you want to join civil service when it appears you actually are enjoying the work you are in?
Me: Madam, you are right. I am enjoying my work. In fact, the very reason I took Obstetrics leaving the so-called lucrative MD radio diagnosis that was available to me is that I like challenges, emergency and active decision making. I used to write down cases which have touched me or were very challenging. I read those notes in 2014 when I took a break for maternity.  Then I felt like I did not only manage tip of an iceberg in terms of the number of patients but in each person, I handled only the visible manifestation of the disease. I then realised that the base is big, and it has societal, infrastructural and financial issues and it was not in my domain as a doctor. Exactly at the same time, extra 2 years were given for civil service and it made me interested in giving the exam.
Chairperson: what service are you actually seeking
Me: IAS madam
Chairperson: how can you address the problem of the bottom of the iceberg if you join IRS(IT)
Me: I will give exam again madam (with a smile)
Chairperson: (smiling) Ok. But will you not join.
Me: I would not have joined madam but because if I leave the seat would have been wasted so I would join and gain that knowledge and come back to IAS and use it too.
Chairperson: Recently so much of news is made about health scheme launched by the government of India. So many people are critical about it. What do you think about the scheme?
Me: Madam national health policy mission is a scheme that is a game changer by the very fact that it shows governments intention to improve the status of bottom half of our population. It would even increase awareness about insurance among people who can afford it but didn't go for insurance. I have noticed the difference such schemes have made in my practice as with rashtriya swaasta Bhima Yojana and yashaswini which are very commonly used in Karnataka. There will be chances of misuse too as there have been with hysterectomy done for unindicated. However, with proper check and balances, we can prevent misuse. We need to have the list of accredited hospital and indication for admission and operation. For example, in yashaswini there is a list of Indication for which a surgery is to be done and we need to attach documents to support the operation has actually been done with help of imaging studies like ultrasound.
In spite of such a good scheme, I think it's a band-aid solution for an interval say 10 years, before that we have to increase the capacity of our government hospital by infusing infrastructure. I consider 5 percent GDP should be put for health instead of the planned 2.5 percent by 2025 if we have to reap benefits of a healthy population.
Chairperson: how are poor people knowing about schemes. How does it work in Karnataka?
Me: In Karnataka mostly we noticed yashaswini and RSBY. Yashaswini is by self-paid insurance among cooperatives. As the cooperatives are very well run, they take initiative in getting people enrolled before the insurance expiry. I do not know how other schemes enrol people. However, I have noticed that many actual poor are left out of the benefit which is a matter of concern. In this regard, I give more role to gram panchayat and sub-centres to give hand holding and get people enrolled into the scheme as they are in proximity to people.
Chairperson: so you have done ms in 2010,… Worked in medical college….( Reading daf).. now self-employed…hmm what is it? Do you have a nursing home?
Me: no madam, I have a clinic where I see patients and do freelancing in nearby hospitals.
Chairperson: ok…have you worked with people?
Me: yes madam, I work with people only as my work is with people itself
Chairperson: oh.. no no… I made an error… I thought you worked with government.. hmm so you worked with private hospitals.. but MBBS is from Bangalore medical college.. it may be the government?
Me: yes madam. My MBBS and MS were from government medical colleges only.
Lady member 1: So you are from (place)?
Me: Bengaluru madam
Lady member 1: Hmm (reading daf).. you did studies from Kudremukh.. something was there in Kudremukh… what's that?
Me: Madam, Kudremukh had a public sector undertaking Kudremukh iron ore company limited. My father had worked there. The company was closed a decade back due to supreme court's direction as it caused environmental issues
Lady member 1: what was the problem? Was it really so much of an issue?
Me: Madam, it was an open cast mining of iron ore there. Kudremukh used to receive 7000 mm of rainfall and it's one of the places in the world having highest rainfall. Due to rain, the sediments used to flow in Bhadra river over there that had impacts on aquatic and other wildlife. In fact, we could hear the howling of wolves and noises of wild animals after every bomb that was blasted for mining. Such impacts were also suspected to have behavioural issues on animals. However, numerically company made sure flora and fauna were well preserved.
Lady member 1: nowadays so many issues with cesarean.. such high rates.. why are they so high? Do you think really indicated? Or something else.. what should be done?
Me: Madam, I agree that cesarean rates have gone high and doubled in a decade. Coming to why Cesarean have increased, first is the repeat of Cesarean for one who has done a previous cesarean. There can be a normal delivery done for a person with previous cesarean too but is not done as it needs continuous fetal monitoring and epidural which is not there in many hospitals. Moreover, it's costly to the extent of up to rupees 25000.
However, the actual issue is why the first Cesarean is high is prolonged labour. All obstetrician use 1cm per hour guidelines and if it crosses, Cesarean was done due to anxiety among patients and doctors. WHO also realised that and has changed the cut off so that it's not followed. There is lack of understanding among doctors about fetal heart rate monitoring too and they do not take slight variations in the graph as normal and do cesarean for non-reassuring status. Breech, that is fetus presenting with the bottom down, was vaginally delivered before 15 years but now due to trials, it's concluded that they have to be operated too. There can be other reason too as normal delivery takes a long time of almost 12 hours compared to cesarean. However, such practices have to be curbed.
To reduce unnecessary Cesarean, there has to be an institutional audit and watch- what are the reason for which procedure was done and name and shame, with that doctors may get motivated for not doing unindicated procedures.
(She smiled at others saying" name and shame" .. now I wonder if that was a right word to use or what made her smile)
Lady 1: so you were in anti-ragging.What's your view, has ragging reduced, same or increased?
Me: Madam, as far as news reports indicate, ragging has increased. For sure, awareness of reporting has increased. Whether raise in number are due to increased reporting or increased incidence, I am not sure. However, in college where I worked, I have found a reduction.
Lady 1: (smiling) may be because you worked there so it has shown less incidence.
Lady member 2: reading daf… So you write poems in hindi.. hmm.. you are from Karnataka.. hmm what's your view on lingayat getting separate religion?
Me: Madam, I consider that if they were a separate religion before 1881, they have the right to be a religion even now. They have a different philosophy, they don't follow Hindu ritual, they have no gender differences in worship and worship ishtalinga. They deserve being a religion, however, the timing of granting it is contentious.
Lady member: that's it?
Me: in fact I wanted to say that kodavas deserve it more as domino effect has started as they have a unique culture, animism, not following Hinduism, ( I could notice Smita madam nodding)
Lady member 2: what's your view about the national green tribunal. Is it not interfering with the economy?
Me: madam national green tribunal is doing right in balancing environment and economy. Say, western ghat is very important for India with respect to monsoon and every year new species are detected there. If we say that economy is needed then we will not leave anything for our grandchildren. There may come a situation when they ask us, what have you left for us? Even if the economy is needed for immediate need, NGT is ensuring its sustainable. (She did not seem satisfied. However, Smita madam was happy)
Lady2: one famous person from Karnataka came and damaged our Yamuna. Now, he says he doesn't have money to pay for it… (She did not expect the answer I think)
Me: yes madam, I understand that and there is a need to punish people who damage our floodplains. As far as he not having money, I am not sure about it.
Lady 2: what do you think about equal pay for equal work for women and men
Me: Madam, I am in favour of it of course and I find it necessary for women to be assertive about their salary being non-discriminatory.
Lady 2: even actresses are paid less. Why do people want to pay less for women?
Me: Madam, it could be due to historical and cultural attitude due to patriarchy. It's time to stop it. In fact, there should be no gender discrimination. Be it for or against male or female. In my field, males are discriminated which I oppose too. (Smita madam was very happy when I said even male should not be discriminated)
Lady 2: seeing your last drawn salary, you will not be getting even one fourth in civil service.. did not others in your house object for this decision?
Me: madam money was never a consideration in my life. My father was a mechanic and before that he was a coolie so we know how to live with whatever money we have. Moreover, my family members don't interfere with my decisions.
Male member 1: He said.. you are free Bangalore.. tell me about Cauvery dispute. (First lady member had gone out and chairperson too. In between this answer she came in)
Me: sir, it's a story that begins in the 10th century with Chola kingdom investing in rainwater harvesting in the lower riparian region of Cauvery at a time when the present Karnataka was not dependent on the river. People of Tamil Nadu had been accustomed to growing three crops.. with 1924 when Mysore wanted to build Krishnaraj Sagar dam, anxiety arose in Madras presidency and a 50-year agreement was mediated by British. With independence and state reorganization, new entrants in the form of Kerala and Puducherry came into the picture and erstwhile Madras and Mysore were not existing. Karnataka had a new issue with growing agriculture and booming Bangalore. It felt that 1974 had ceased the agreement and it had no obligation to follow the agreement. Tamil Nadu wanted Cauvery water tribunal.. ( I thought my answer was going big so thought of cutting it)
Now with recent allocation, there are brewing disturbances..
Male 1: what happened in judgement 2 months back?
Me: sir, the supreme court awarded 14.75tmcft to Karnataka – for Bangalore 4.75tmctmf and 10 for agriculture use. However, I opine that it's not a complete solution. Bangalore will drink as a much water as given and the issue will persist seeing the way city is growing ( I could notice Smita madam too happy with that)
Moreover, the issue is not about Tamil Nadu and Karnataka alone. Even within Karnataka, farmers frequently voice their concerns about preference is given to Bangalore over their water needs.
In normal years, Karnataka gives more than 192 tmcft. The issue is in solving the drought years. We need a formula to decide on the priority, and technical advice to collect and allocate the waters among the states. Cauvery water management board is a necessity. We need to be considerate about needs of farmers of both states. Those in Tamil nadu are used to growing more crops and changing it may affect their plans. We need to see how it can be shifted to less water-intensive crops like millets or any other additional income generating activities at the same time sensitivity regarding water requirements of upper riparian needs to be explained. This needs frequent meeting and deliberations.
Male 1: what's the issue with north east? (I waited for him to explain what he meant.)
(He continued).. what are the insurgent, group etc
Me: sir, the northeast is a culturally diverse group with each of the 7 states with multiple issues. For example, Tripura has experienced issues from illegal migrants from Bangladesh. Nagaland has demands of greater nagalim with nscnIm. Assam has discontent due to illegal Bangladesh migrants who they see as diverting their resource and changing thier demographics and it necessitated the need to create a national register of citizens. Added to it are porous borders.
Male 2: (He wanted to ask sports I think but nothing about it was there in my daf) In your practice, do you watch sports?
Me: no sir, it's one of the regrets that I have that I don't have interest in sports
Male 2: So you don't play, watch etc
Me: No sir, I do not
Male: have you watched Cricket anytime?
Me: I used to watch when I was in school but later I have not watched
Male 2: who is Indian cricket team captain?
Me: I am not sure sir. It may be Virat Kohli
Male 2: what about female cricket captain?
Me: again I am not sure sir but it may be mittali
Male 2: ok.( Smiling) what's your opinion about nations not allowing teams from other countries from playing. Now football world cup is coming. We don't know what may happen.. do you think such banning of sportsman is desirable?
Me: sir, not only sports, I consider that even artists are not a citizen of any country ( I could find Smita madam seeing suddenly as to what I was saying and she started to bloat when I said next). They are universal citizens and so should be the attitude with all nations. They are diplomats who can be used to spread people to people contact and elevate the relationship between countries and not cause strife.
Male 2: say if there is a cricket match between India and Pakistan and some young people are saying Pakistan Murdabaad and trying to block the game?
Me: sir, I would curb the matter with force temporarily and give protection to the team as not doing may escalate the situation and give the wrong precedence.
Male 2: so you want to use force for such issues?
Me: yes sir, some aspects need force and I will use.
Lady1: yes, she will. She was in anti-ragging. ( They laugh)
Male 2: Ok. Which is the organisation that is highest in the medical profession?
Me: sir, world health organisation
Male 2: yes. Where is it located?
Me: sir, I don't know.
Male 2: ok. What has it done in India? Any schemes where it has helped..
Me: sir, in tuberculosis control, polio eradication, immunization program, and others I am not able to recall others.
Male 2: what do you think is a great achievement of it in Indian health?
Me: sir, I would say it's polio eradication. From 2 lakh per year, we could come to 0 from 2011. Also, smallpox and guinea worm eradication are commendable.
Male 2: energy is important for economy. What is the energy distribution source in India.?
Me: sir, 70 percent is from coal, and 18 percent is from renewable. Solar, wind, hydropower and nuclear sources.
Male 2:  what do you think is the future of Indian energy?
Me: sir solar energy is the future. We have already planned 40 percent renewable sources by 2030. 100 gw from solar is achievable. Pavagada solar park of Karnataka shows a democratic model where barren lands were leased for 21 thousand per month rental and this led to win-win situation for both farmer and government to get 2000 mw. There are so many such barren lands in India which we can use for grid-connected solar power. The rooftop can be harnessed too.
Male 2: don't you think nuclear has a role?
Me: sir, nuclear has an immense potential keeping the amount of energy. However, I keep solar first in view of environmental issues and people protest with it. In a disaster-prone country like ours, nuclear energy may not be a safer alternative.
Male 2: which institute monitors nuclear energy worldwide?
Me: International atomic energy agency sir.
Chairperson:  nowadays so many changes are there in financial system.. demonetisation, gst… Hmm. What's your view about demonetisation? Has it been helpful?
Me: madam, if I consider the objective of demonetisation when it was announced, I can say it did not fulfill that. However, I believe that the process was a success when I consider the benefits it yielded, with a rise in the number of direct taxpayers, increased awareness of digital financial transactions, 3 lakh shell companies placed under radar, fake currency notes that got abolished with consequently terrorist financing, 18 lakh transaction put for verification as all money deposited are not white.
Chairperson: so many people had difficulty with that.. what do you feel about it?
Me: India being the second populous country with crores in agriculture and unorganised sector, we did have issues due to the suddenness of the decision and moreover a unique experiment when our economy was actually growing. I am seeing the long-term ancillary benefits it could reap. However, I would not have done it the way it was if it was me. (She was smiling at that answer)
Chairperson: (she spoke of benefits of GST for some duration)….what do you think? GST will be a success? Did you enrol your clinic?
Me: madam, GST is going to be an economic game changer and has potential to double our GDP. I need not have to register as I have a clinic which does not need any input tax credit.
Chairperson: what was the problem faced by people? Do you think gst could have been done long back?
Me: madam, issues were in understanding the process of using the software, more frequent uploading of receipts. Taken the massive exercise, it was expected. Even auditors were not aware of some provisions initially. But with six months, processes were understood with some handholding. I am certain of the benefits it would give to our economy with greater transparency, ease of doing business and reduction in tax evasion.
As far as doing it long back,. I consider that we are still evolving in our economy.. we needed massive IT infrastructure, which was not available then and I consider this the appropriate time to reap its benefits..
Chairperson: ok. Your interview is over.
Said thanks to all and left
ClearIAS.com: Were you happy after the interview? Did you expect good marks?
I was 100 percent me. I did not have to feel happy or unhappy with it as it was my personality test and not a question-answer session. I consider me as 275/275 for myself and I always have said to people who asked that. If I was actually me and I stand by my values and ethics, it's of little concern as to what mark I get. If anything less than 275 is given then I consider that as their problem.
ClearIAS.com: Any tips for aspirants going for UPSC Interview?
Be honest in DAF
Be honest plus confident in your answers.
Have a sincere love towards nation
If you have any flaws in your personality, better to erase it off than try to cover it up with superficial answers.
Do you think that there is a relation between the profile of the candidate (age or education background) and interview marks? At a time when lot many candidates from top institutes like IIT, IIM or AIIMs appearing this exam, is there any matter of worry for other candidates from state colleges or those without work experience?
I had a decent profile. Panel members are humans too and they will definitely be having unintended biases when some profile are glaringly good. However, UPSC gives a common floor for all to show their calibre. If you don't have a good profile, its ok.  There is nothing to worry as long as you have confidence in yourself.
Previous Attempts/ Backups/ Others Jobs Qualified (if any)
ClearIAS.com: Comment on your previous attempts on UPSC Civil Services Exam, if any? What have you learned from the mistakes/failures?
I missed 2016 prelims by a couple of marks. I did not have any emotions as I knew my level of preparation given for it. However, I knew I would make into the list in 2017.
ClearIAS.com: What was your backup plan in case you didn't qualify?
I have a good profession as an obstetrician.
ClearIAS.com: Did you write/clear any other exams (like Bank exams/State PSCs/ Private Jobs) during the preparation period or before:
No.
More on Work Experience
ClearIAS.com: Details of your organisation, name of the post and the duration of experience:
I own a clinic in which I am the sole consultant. I have 17 years of attachment with MBBS and 11 years of working exposure in obstetrics and gynaecology
ClearIAS.com: Did you leave the job to prepare?
No.
ClearIAS.com: What is your advice to working professionals who're preparing for IAS exam simultaneously?
It's absolutely possible to do preparation while working. I consider it reduces financial burden which may reduce the stress of exam too. However, no single minute has to be wasted.
Marks – Prelims, Mains, and Interview
Preliminary Exam (To Qualify for Mains)
General Studies Paper 1: (Out of 200) – 109.34
General Studies Paper 2: (Out of 200) – 86.38
Mains:
Essay (Out of 250): 147
GS1 (Out of 250): 111
GS2 (Out of 250): 98
GS3 (Out of 250): 124
GS4 (Out of 250): 81
Optional Paper 1 (Out of 250):148
Optional Paper 2 (Out of 250):155
Written Total (Out of 1750): 864
ClearIAS.com: Please also indicate the approximate number of attempts in each General Studies paper and the optional paper. For how many marks did you attempt in each paper?
I attempted all.
Interview (Out of 275)
Marks for Personality Test: 179
Final Marks (Out of 2025): 1043
After looking at the mark sheet, suppose if you are going to write prelims and mains this year, what changes will you make in your preparation, answer writing, and interview?
I would have followed the same strategy but may have enrolled in one more test series. I would have done vision IAS notes and international relations from Pavneet Singh in addition. No change whatever may be the marks.
Success
ClearIAS.com: What do you think of as the main reason for your success? (Feel free to name any special help from friends, teachers, family, coaching institutes, websites, or other sources)
I would not have blamed anyone if I failed. There is always one reason for success or failure and it is us. However, as the motivation for it was my father, I would consider him as the one behind. I thank my husband for evaluating my mock mains answers, my mother for taking care of my child and my child for teaching me what is life.
ClearIAS.com: What preference in services have you opted for? Is there any particular reason for that priority? What are the novel ideas you have for the country, to be implemented once you get into civil services?
I wanted IAS alone and would have given exam again if I did not get it. However, I wrote all services as I had no time to think and evaluate other operating fields.
I want to bring change to lives of our women, children and old people. But have not planned anything in particular.
ClearIAS.com: Did your life change after success/attempt in UPSC Civil Services Exam? If yes, how?
There will be a phase of recognition and happiness but I know that they are all transient. Personally, I consider this not to be a success also. It's just an exam where we get the opportunity to work for our fraternity. What counts is how much of heart and brain goes into that service rather than getting a rank.
ClearIAS.com: Does the educational or financial status of the family of the aspirant impact the UPSC preparation and result?
Absolutely no.
ClearIAS.com: Any tips on Civil Services exam preparation and other priorities in life (Financial security, Higher Studies, Marriage, Family life etc.)
It's better to have a backup plan before embarking on this enmeshed preparation.
ClearIAS.com: What is your advice to the freshers who are going to appear in this exam?
Don't waste time reading many materials. Instead, revise few books multiple times.
ClearIAS.com: What is your advice to all those candidates who didn't succeed in this exam yet?
There is no success or failure in life. It's attitude that matters.
ClearIAS.com: We like to express our heartiest congratulations once again for this grand success. We are happy that you chose ClearIAS.com to share your happiness on this special occasion. ClearIAS.com sincerely thank you, on behalf our readers and ourselves, for the spirit and benevolence to find time to write answers to our detailed questionnaire. Wishing you, all the very best in career and life.