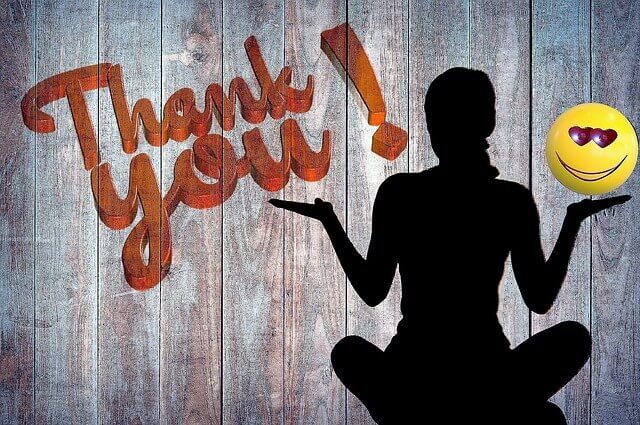 Dr T Shubhamangala, a practising gynaecologist and a mother of 3.5-year-old cleared UPSC Civil Services Exam 2017 by preparing online. She got rank 147. Shubhamangala has thanked ClearIAS for her special achievement.
Dr T Shubhamangala's Email to ClearIAS
Shubhamangala had actively used ClearIAS Mock Test Platform for Prelims, which helped her to manage studies, work, and child together. Read her email:
Sir/ Madam
I am Dr T Shubhamangala. I got 147 rank in UPSC civil service exam. I had used ClearIAS Prelims Test series and it was extremely useful.

I have a 3.5 year old child. I know how I used to feed him in one hand and read and give your test in another.

At this moment of happiness, its my responsibility to thank all the people who were a guide and ClearIAS is definitely one of them.

Thanks a lot again.
Dr T Shubhamangala

MBBS, MS(OBG), PGDMLE, certified in palliative care, certified im diabetology, consultant fetal medicine.
T Shubhamangala – Why from Medicine to Civil Services?
Dr Shubhamangala works in a clinic in Bengaluru. She is also an author of gynaecology textbooks.
"There was also a point where I felt a need to do something more. I had lived my profession to the fullest. Hence the idea," said the 34-year-old that she decided to chase her dreams mindful that age would be a bar later.
Being a gynaecologist, I understood that I could only treat the visible part of the diseases that patients had. The social and infrastructure challenges are in fact major factors that need to be addressed. Hence I decided to study for UPSC.
Dedication, Sustained Effort, and Online Preparation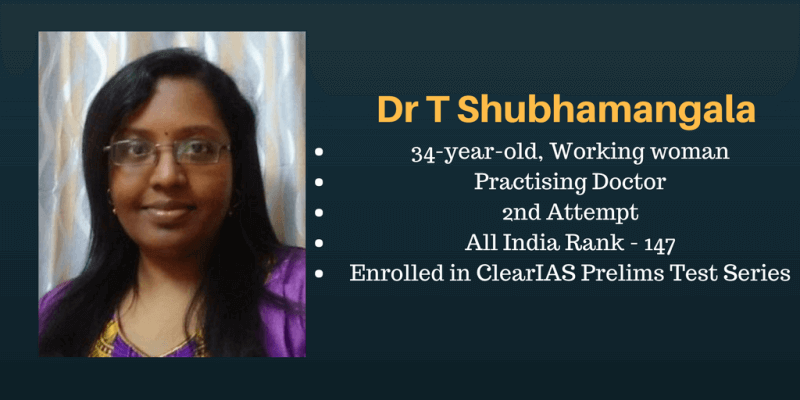 Shubhamangala, attributes her success to "dedication", "sustained effort", and "online preparation".
The 34-year-old gynaecologist said she had to take care of her son while preparing. So she started reading from her laptop.
She did not clear Prelims in her first attempt but managed to clear all stages of UPSC Civil Services Exam in her second attempt.
"Last year when I wrote the prelims, I was sure that I would clear it. Hence I started cutting back on my work hours and spent more time studying," she said.