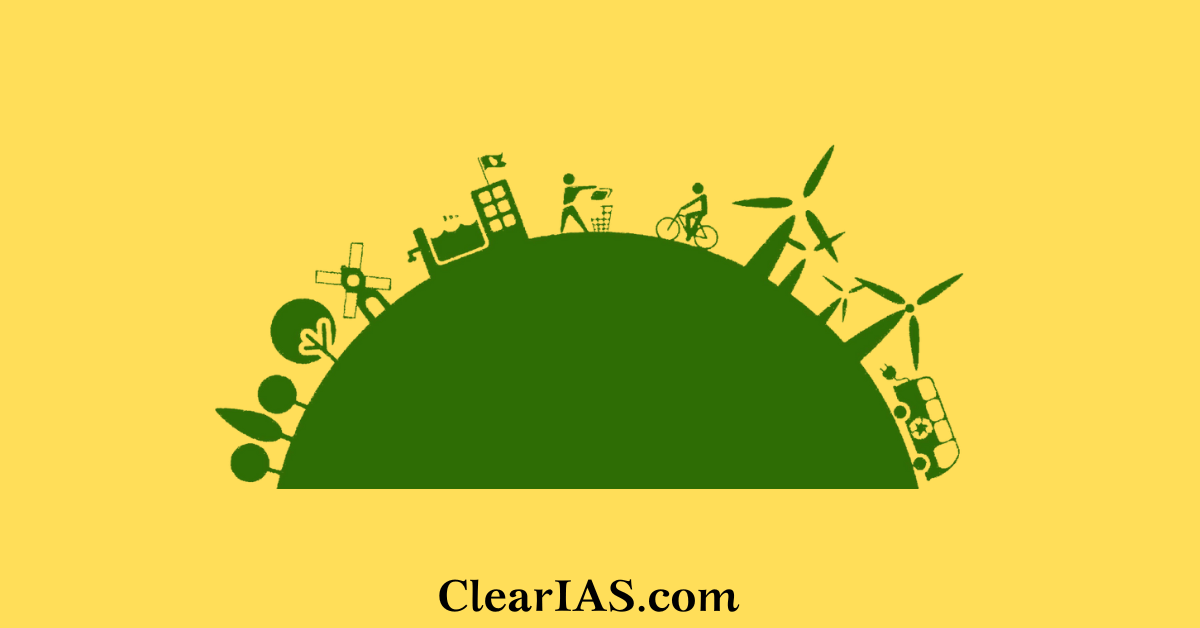 What is Ecotourism? What are the guiding principles and purpose of ecotourism? Read here to know more
A team of educationists and government officials visited the Dongrim-Mandur area to explore the possibility of developing a pilot eco-tourism project.
Do you think ecotourism should be promoted in India? Learn its role in the sustainable development of the state.
Also, read about the Buddhist tourism circuit.
What is Ecotourism?
Ecotourism is an entirely new approach to tourism. It is the preservation of trips to natural areas to appreciate the natural and cultural history of the area while taking care not to disturb the ecosystem's integrity. This will generate economic opportunities that benefit the local population by promoting the conservation and protection of natural resources.
It is also defined as, tourism that includes exploring natural areas such as national parks, wildlife sanctuaries, and biosphere reserves in order to take in the scenic beauty of a wide variety of flora and animals.
According to experts, the promotion of ecotourism is essential to spreading a better understanding of nature and bolstering conservation efforts. It significantly contributes to the empowerment of local communities by giving them alternate means of support.
Purpose of Ecotourism
Educate the traveller.
Raise public awareness of the need to protect forests.
To provide funds for ecological conservation.
Aid and prosper neighbourhood communities and raise their standard of existence.
To foster respect for different cultures and human rights.
Guiding Principles for Ecotourism
Tourist activities must not degrade the resources.
Tourism must respect the intrinsic value of natural resources.
Tourist revenue must provide conservation, scientific or cultural benefits to the resources and the local community.
Minimizes impact on the environment.
Builds environmental awareness.
Provides direct financial benefits for conservation.
Respects local culture.
Support human rights and democratic movements.
The positive impact of Eco-tourism
An opportunity to preserve ecosystems and biological diversity.
It is environment-friendly.
It generates public interest in and awareness of India's native flora and fauna. It serves as a platform to inform and support conservation activities.
Increases the revenue derived from tourism: It boosts economic development in areas surrounding reserves through sustainable development.
Creation of employment opportunities for the locals: In a rural area, it might generate employment. By imparting to the visitor their knowledge of the local geography and environment, it gives the locals a chance to escape poverty.
Preservation of local culture: neighbourhood residents to participate in conserving and defending their local area.
Ecotourism-related businesses can improve the long-term economic prospects of a town.
Protected areas and nature conservation provide many benefits to society.
Ecotourism in India
India, a country with a diverse landscape, has several tourist attractions that can both relieve tension and revitalise you.
There are several ways to enjoy Mother Nature in the most pristine way.
A selected few locations, like the Himalayan region, Kerala, Northeast India, the Andaman & Nicobar Islands, and the Lakshadweep islands, allow you to take advantage of Mother Nature's priceless bounty. The first planned ecotourism destination in India was Thenmala, which was established to serve eco-tourists and lovers of the outdoors.
The geography of India is home to a wide variety of plants and animals. India's surroundings are home to a large number of rare and endangered species.
The expansion of the wildlife resource, which was once constrained by the hunting of many kings, has been aided by the creation of numerous wildlife areas and national parks.
Community-led eco-tourism initiatives have been launched in a number of Indian states and union territories, including Jammu and Kashmir, Nagaland, Kerala, Sikkim, and West Bengal.
Several communities in Ladakh have started homestay programmes for hikers and other tourists, with money raised going toward village development and conservation.
The Maharana Kumbha Common Interest Group established the "Green Village Project" in Khonoma village, close to Kohima, which includes nine BPL communities. The young people received visitor management training. The camp includes hiking, folk dances, camel and horseback riding, and more.
Challenges associated with Ecotourism
The extinction of these species may result from tourism in an area where there are opportunities to see endangered species.
Eco-tourism robs the locals of their means of subsistence in exchange for giving them low-wage assistant positions in the resorts and other businesses that are created there. The locals are not given any good, long-term job possibilities with room for advancement.
Environmental pollution
Air Pollution
Plastic Pollution
It increases the pressure on the forest.
Conclusion
India, a country with diverse terrain, offers a number of tourist destinations that not only help people unwind but also revitalise them. There are numerous methods to take in Mother Nature in the purest form.
There are only a few sites where you may appreciate the priceless bounty of Mother Nature, like the Himalayan region, Kerala, North-East India, Andaman and Nicobar Islands, and the Lakshadweep Islands.
Article Written by: Remya