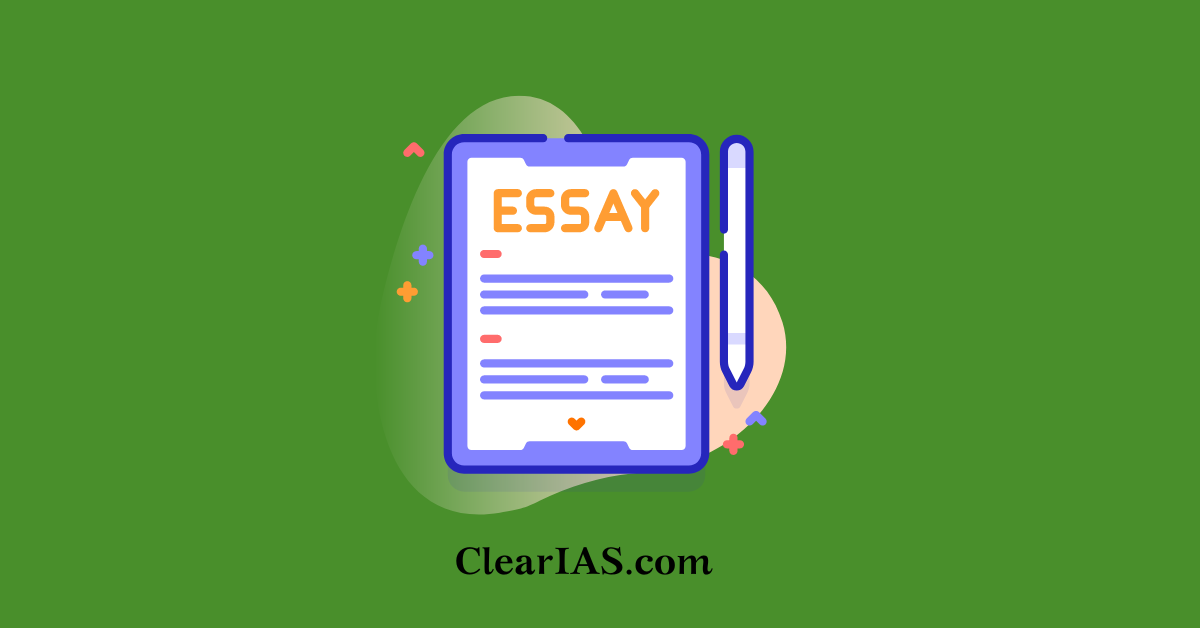 UPSC Civil Service Mains Paper 1 (popularly known as essay paper) is now of 250 marks. Candidates may be required to write essays on multiple topics. They will be expected to keep closely to the subject of the essay to arrange their ideas in orderly fashion, and to write concisely. Credit will be given for effective and exact expression.
Also read: Essay Paper UPSC 2023 (Mains) Question Paper and Analysis
Tips for UPSC Essay Paper from ClearIAS.com
Do keep in mind the below-mentioned tips. Following these strategies can make a huge boost in your Essay Paper marks.
Try to write a few essays in full during your preparation, simulating the environment in the examination hall.
Familiarize yourself with previous essays asked by UPSC so that you will have a clear picture about the type and standard of questions to be expected.
UPSC/the examiner normally gives credit to new perspectives and fresh analysis.
Avoid verbosity and flowery language. Use a simple style instead.
You may use relevant quotes to reinforce your arguments. But never try to alter the quotes of great personalities.
A good handwriting is always an asset. If you handwriting is not legible, put some efforts in that area.
Make your statements precise. Avoid guesses.
The introductory paragraph should have clear indications about what you are going to write in the essay.
You may show your inferences in the concluding paragraph.
Also read: ClearIAS launches Essay Writing Course for UPSC
Additional Links: