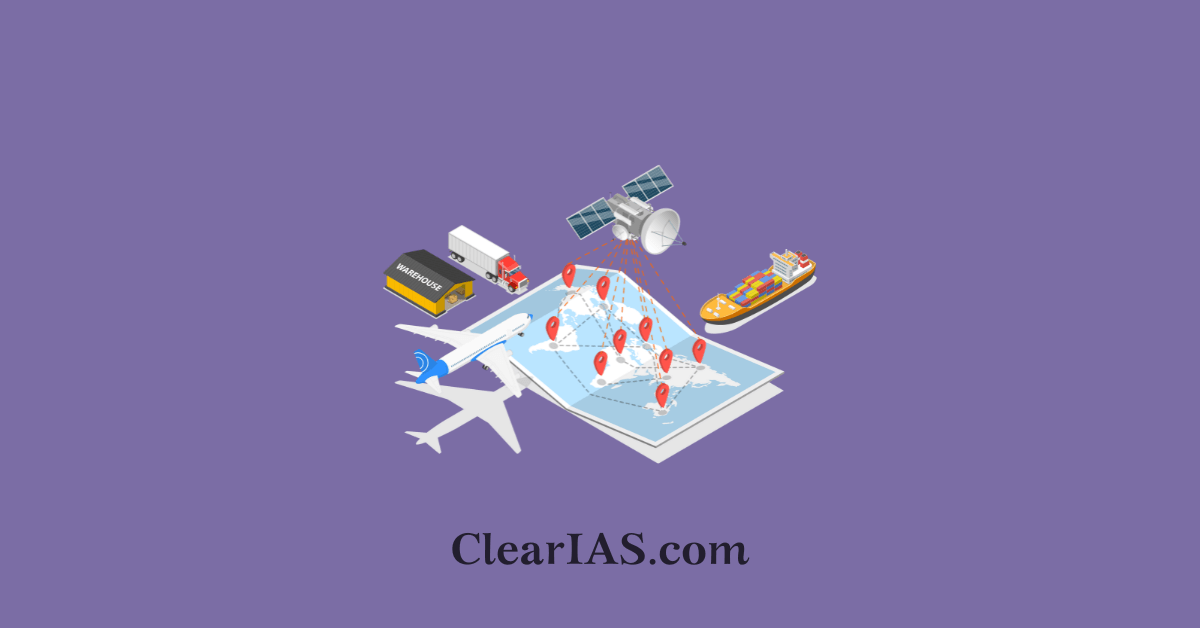 Global Value Chains (GVCs) are a significant feature of the modern global economy. Through GVCs, countries trade more than products; they trade know-how and make things together. Imports of goods and services matter as much as exports to successful GVCs. Read here to understand the significance of GVCs.
Companies used to make things primarily in one country. That has all changed. Today, a single finished product often results from manufacturing and assembly in multiple countries, with each step in the process adding value to the end product.
GVCs integrate the know-how of lead firms and suppliers of key components along stages of production and in multiple offshore locations. The international, inter-firm flow of know-how is the key distinguishing feature of GVCs.
How countries engage with GVCs determines how much they benefit from them.
Recently, the G20 trade and investment ministers meeting called for a 'framework for mapping GVCs' for building resilient and sustainable Global Value Chains (GVCs) to withstand future shocks.
Global value Chains (GVCs)
Global value Chains represent the complex network of production and distribution processes that span multiple countries and involve various stages of production for goods and services.
GVCs involve the participation of numerous firms, suppliers, and intermediaries in different countries, each contributing to the creation of a final product or service.
Key Characteristics of Global Value Chains are-
Fragmentation of Production: GVCs involve the division of production processes into different stages, often located in different countries. Each country specializes in specific stages of production, capitalizing on its comparative advantages.
Interconnectedness: GVCs rely heavily on international trade to transport intermediate goods and components across borders. This interconnectedness leads to increased trade and cross-border investment.
Diverse Participants: GVCs include various participants, such as suppliers, manufacturers, service providers, and distributors. These participants can range from small and medium-sized enterprises (SMEs) to multinational corporations.
Coordination and Governance: The success of GVCs relies on effective coordination and governance mechanisms to ensure smooth collaboration among various participants. This can involve contracts, partnerships, and technological platforms.
Technology and Innovation: GVCs often require the adoption of advanced technologies and innovation to enhance efficiency and quality at different stages of production.
Supply Chain Risks: The interconnected nature of GVCs can lead to vulnerabilities in case of disruptions, such as natural disasters, political instability, or supply chain issues.
Benefits of GVCs
Efficiency: GVCs allow countries and firms to focus on their strengths and specialize in specific stages of production, leading to cost savings and increased efficiency.
Economic Growth: Participation in GVCs can stimulate economic growth, especially in developing countries, by attracting foreign direct investment (FDI), creating jobs, and enhancing exports.
Access to Markets: GVCs provide access to global markets, enabling firms to reach a wider customer base.
Technology Transfer: Companies participating in GVCs can benefit from technology transfer, as they engage with more technologically advanced partners.
Challenges of Global Value Chains
Uneven Distribution of Benefits: The benefits of GVC participation are not equally distributed. Developing countries may face challenges in capturing a fair share of the value added due to power dynamics and resource limitations.
Dependency and Vulnerability: Overreliance on GVCs can make economies vulnerable to disruptions and changes in global demand.
Labor and Social Concerns: Labor conditions and wages can be contentious issues within GVCs, as some stages of production might occur in regions with lower labor standards.
Environmental Impact: GVCs can result in increased resource use and environmental degradation, particularly if environmental regulations are lax in certain stages of production.
Framework for mapping GVCs
The world remains in the middle of a multi-dimensional crisis that raises global challenges, such as macroeconomic instability, food insecurity, and disruptions across Global Value Chains (GVCs).
This crisis is undermining resilient, sustainable, and inclusive economic growth, and poses a threat to economic development and global trade growth, with a particular impact on developing countries and Micro, Small, and Medium Enterprises (MSMEs).
GVCs have become increasingly complex over time. This has contributed to increased dependencies and heightened vulnerabilities to disruptions.
GVCs in some sectors face significant challenges in responding quickly and effectively to significant disruptions.
This underscores the importance of work towards GVC mapping, and believe that a mapping framework can help members identify opportunities for building resilience within GVCs.
Making GVCs work for sustainable and inclusive development:
By expanding their participation in GVCs and moving up the value chain, including through sustainable and inclusive investment, countries, particularly many developing countries can spur their economic growth.
There exists a significant gap between some developing and developed countries in GVC participation.
The participation in GVCs also partially depends on the capacity of countries to attract global production, including by promoting and fostering linkages between foreign enterprises and domestic companies, particularly MSMEs.
Thus, it is important to promote open, inclusive, non-discriminatory, predictable, and transparent conditions that foster sustainable investment.
Reviving GVC growth
It is important to identify solutions, including digital solutions that can help sustain a high level of GVC participation and can revive GVC growth.
This goal can be accomplished through enhanced regulatory cooperation, capacity-building efforts, provisions for accessible information, transparency in rules and regulations, and streamlining of administrative procedures.
Under a generic framework, it is important to identify key dimensions to help evaluate the resilience of GVCs both at the sectoral and product levels.
The following non-exhaustive set of indicators can help with such evaluation, including by domestic authorities:
Concentration of suppliers and markets: Heavy reliance on a small group of players or concentration in the buyers/seller market can significantly impact the resilience of a GVC.
The volatility of trade volume and value: GVCs that are subjected to a high degree of uncertainty in terms of supply and demand experience outsized volatility in terms of both volumes and value of trade.
Upstreaming of an industry or product: An industry or a product that is situated upstream of a GVC has the potential to disrupt the entire chain through spillover effects.
Downstream of an industry or product: Industries or products that are dependent on multiple inputs through various stages are more susceptible to frequent disruptions.
Critical nature of industry and product: Resilience and robustness in certain industries and products can be considered critical given their end-use.
Product attributes: Products with long lead times in the production process or with limited shelf life can be critical from a replacement/timing perspective.
Connectivity: Logistics & communication infrastructure, customs efficiency, and information technology networks are important elements for GVC resilience.
Consulting with stakeholders, including industry can provide additional insights and expertise that can further augment GVC mapping efforts.
Conclusion
The global value chains play a significant role in the modern global economy, enabling countries and firms to benefit from specialization, technological advancement, and international trade.
However, their dynamics can also present challenges that need to be addressed for more inclusive and sustainable economic growth.
-Article by Swathi Satish