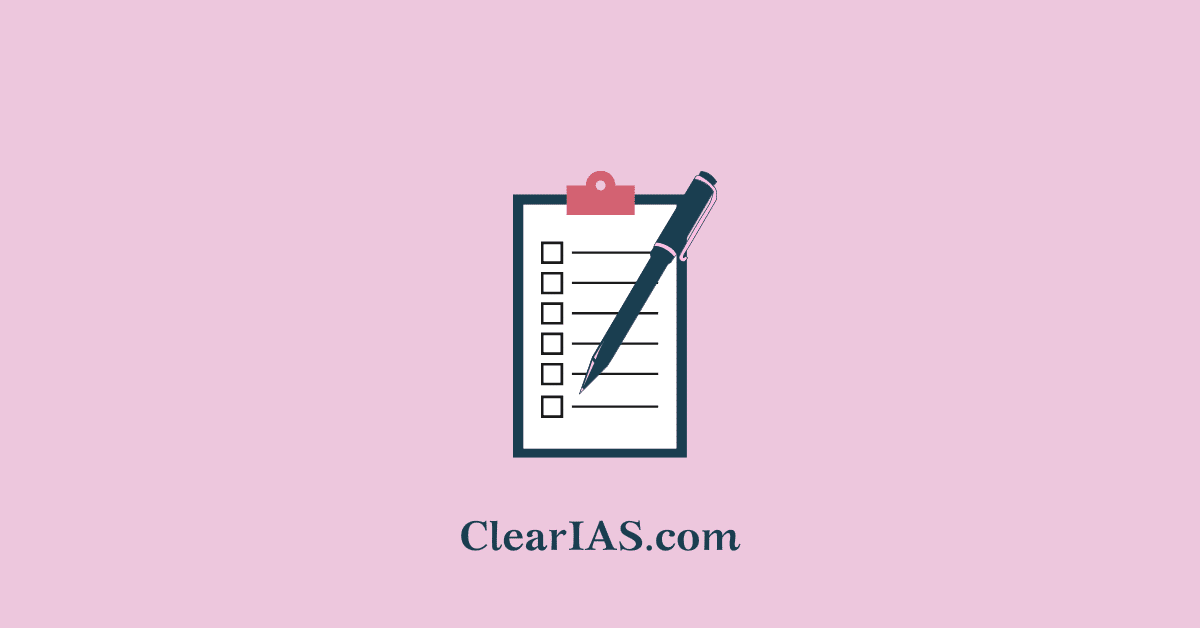 The Union Minister of Jal Shakti released the Dynamic Ground Water Resource Assessment Report for the entire country for the year 2022.
The assessment was made jointly by Central Ground Water Board (CGWB) and States/UTs.
The Dynamic Ground Water Resources Assessment 2022 is carried out periodically jointly by State Ground Water Departments and Central Ground Water Board.
Highlights of Dynamic Ground Water Resource Assessment Report
The assessment of Groundwater resources is carried out to determine the prevailing status of groundwater resources in the country. It also helps assess the impact of ongoing groundwater management practices on groundwater resources.
The major findings of the assessment are:
The assessment indicates an increase in groundwater recharge
Analysis indicates improvement in groundwater conditions in 909 assessment units in the country compared with 2017 assessment data
The total annual groundwater recharge for the entire country is 437.60 billion cubic meters (BCM)
Annual groundwater extraction for the entire country is 239.16 BCM
Out of a total of 7089 assessment units, 1006 units were categorized as 'Over-exploited'
Such joint exercises between CGWB & States/UTs were carried out earlier in 1980, 1995, 2004, 2009, 2011, 2013, 2017 and 2020
The overall contribution of rainfall (both monsoon & non-monsoon) recharge to the country's total annual groundwater recharge is 61 % and the share of recharge from 'Other sources' viz. canal seepage, return flow from irrigation, recharge from tanks, ponds, and water conservation structures taken together is 39 %.
As of 2022, the annual groundwater recharge for the entire nation has grown by 1.29 BCM compared to the previous assessment (2020).
Current Status of Groundwater in India
India is the largest user of groundwater with a fourth of the total global withdrawal. About 48% of the water used in Indian cities comes from groundwater.
By 2050, an estimated 3.1 billion people may experience seasonal water shortages and nearly a billion may experience perpetual water shortages as a result of uncontrolled groundwater and a growing population.
Even though there has been good infrastructural development, there will still be problems with water and food security, which will increase poverty in the cities.
Groundwater Extraction in India
The groundwater extraction assessment is carried out considering the Minor Irrigation Census data and sample surveys carried out by the State Ground Water Departments.
The Total Annual Ground Water Extraction of the entire country for the year 2022 has been estimated as 239.16 BCM.
Groundwater resources are primarily consumed by the agricultural sector. Irrigation accounts for around 87% of the total annual groundwater extraction or 208.49 BCM. Only 30.69 BCM, or roughly 13% of the total extraction, is for domestic and industrial consumption.
Rainfall in India
Rainfall is the main source of replenishable groundwater resources which contributes to nearly 61 % of the total annual groundwater recharge.
On average the country receives about 119 cm.
India receives rainfall mainly during South West Monsoon season, spread over the months of June to September, except in Tamil Nadu.
Tamil Nadu receives rainfall from the North East monsoon during the period October-December.
Challenges Associated with Groundwater
The distribution of water through time and space is impacted by climate change. Variable rainfall, urban flooding, and rising temperatures that cause drought could make it more difficult to meet the Sustainable Development Goals (SDG), especially SDG 11 (sustainable cities and communities) and SDG 6 (clean water and sanitation).
Reduction of surface water
The ecosystems may change as a result of excessive pumping. The water flows in lakes, streams, and even wetlands can alter significantly as a result of changes in groundwater levels. The level of surface water can also be significantly decreased.
Polluted Ground Water
According to the Central Groundwater Board, India's groundwater is highly polluted with pollutants like fluoride, nitrates, arsenic, etc.
Unplanned Urbanization
Urban flooding and surface runoff are increased as the land are more developed and paved because these factors reduce evapotranspiration, remove infiltration, and increase surface runoff. According to research conducted in the United States, the magnitude of an urban flood increases by 3.3% for every 1% increase in impervious surface area.
Higher Cost
Extraction gets more challenging as the water table drops. To access their water supply, owners will need to deepen their wells or drill new ones. When using boreholes, more power will be needed to pump the water all the way to the surface. As a result, costs, resources, and power all significantly rise.
Water Salinity
Salinization is a major environmental adversity affecting soil and water resources, and agriculture and creating disturbances in the natural ecosystem.
Government Initiatives
Constitution of Central Ground Water Authority: The government constituted the Central Ground Water Authority for the regulation of groundwater development in the country.
Central Ground Water Board (CGWB): document titled "Master Plan for Artificial Recharge to Groundwater in India" by CGWB,
envisages the implementation of nearly 11 million Rain Water Harvesting and Artificial Recharge structures to augment the groundwater resources of the country.
National Aquifer Mapping & Management Programme: CGWB has also taken up National Aquifer Mapping & Management Programme (NAQUIM), for mapping major aquifers.
Ministry of Jal Shakti: The Ministry has circulated a Model Bill to all States/UTs to enable them to enact suitable legislation for the regulation of groundwater development, which includes the provision of rainwater harvesting.
Jal Kranti Abhiyan: Ministry of Jal Shakti has launched 'Jal Kranti Abhiyan', aimed at consolidating water conservation and management initiatives in the country through a holistic and integrated approach involving all stakeholders.
MGNREGA: Water conservation measures are also taken up as a part of the MGNREGA.
Atal Bhujal Yojana: The yojana is being implemented to envisage improving groundwater management in identified water-stressed areas in parts of seven States in the country with emphasis on demand management and community participation.
Pradhan Mantri Krishi Sinchai Yojana (PMKSY): Har Khet Ko Pani (HKKP)- Ground Water Irrigation (GWI) envisages the creation of irrigation potential from groundwater.
Way Forward
Further steps need to be taken are:
Management Frameworks: The Integrated Water Resource Management framework must be the main emphasis of groundwater planning and management. It encourages the coordinated management of resources related to water, land, and other relevant resources.
Invest in Groundwater Information: The data relating to the condition of groundwater is insufficient to properly manage groundwater. It is important to create a robust data system.
Ensure that Existing Groundwater Policies are Enforced: that they favor reduced water demand; that they account for connections with surface water systems; and that other policies, such as energy subsidies, do not create counteracting incentives.
Adoption Water Sensitivity: In regions with intensive groundwater use, employ a combination of regulatory, economic, and collective action policy approaches, customized to local circumstances.
Blue-Green Infrastructure Approach: The potential involvement of the green (trees, parks, gardens, playgrounds, and woods) and the blue (seas, rivers, lakes, wetlands, and water utilities) spaces in tackling these issues in the city is another essential factor. This strategy is referred to as blue-green infrastructure.
Article Written By: Priti Raj