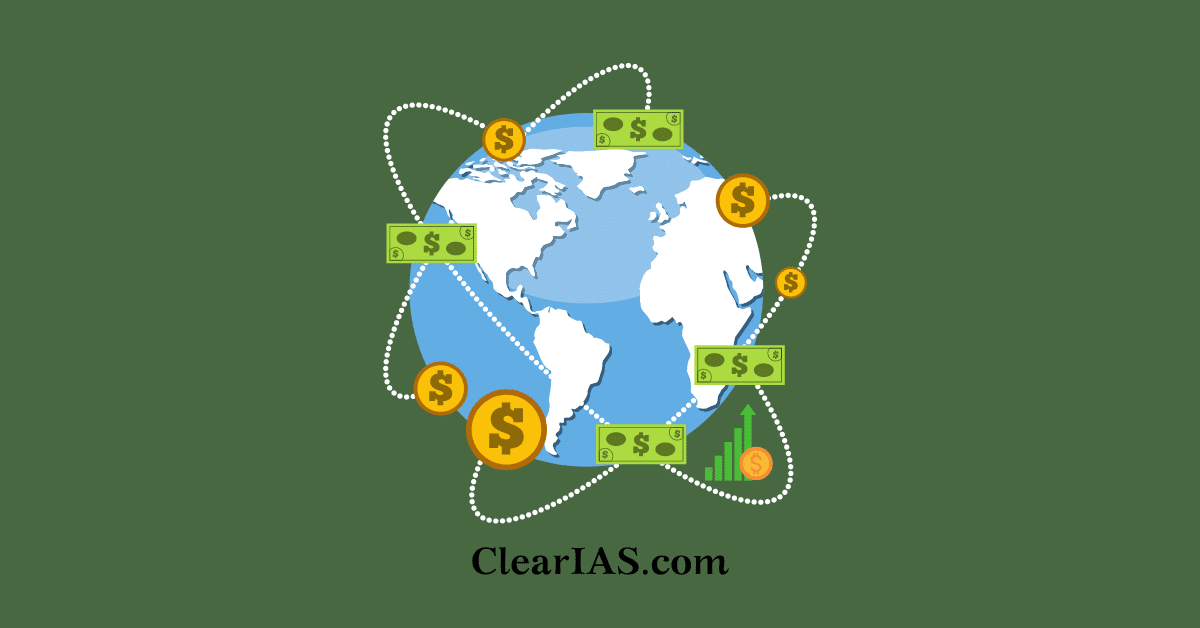 If aspirants preparing for UPSC Civil Services Exam are confused about one particular subject, that is Indian Economy! Candidates are doubtful about the approach and study-materials for Economics section of IAS Prelims and Mains. They keep on asking about the single, all-in-one-book to cover Economics.
Textbooks do exist, but unfortunately, as Economy section for UPSC exam is more current affairs based, no one can guarantee any text book as complete. Ideally, one should have atleast one book on Indian Economy plus the latest economic survey. Also, the latest budget should be properly analysed. Economic and Political Weekly (EPW) is a magazine which can be suggested as a good read.
The best way to start is by understanding basic concepts, thinking and asking questions. We hope ClearIAS Economics Concepts (free) would be a good starting point.
Books to study Economics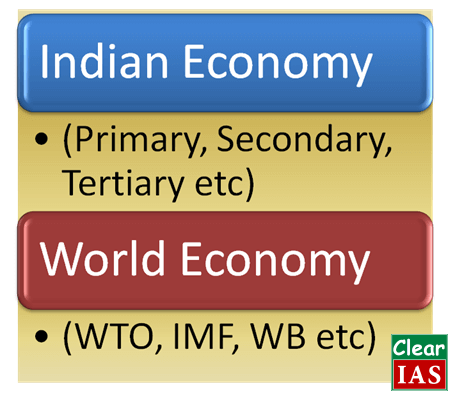 Additional Books to study Indian Economy for IAS Mains
How To Prepare Economy For Civil Services Exam?
Economics preparation for UPSC can be divided into 2 steps.
Stage 1: Understanding the concepts – Terms like GDP, REPO, Reverse REPO, CRR, SLR, Inflation Indices, Growth, Inclusion, Development and so on. Text books do exist at this stage! 🙂
Stage 2: Understanding the application of the concepts – Application of the  fundamental concepts in day to day scenarios.  You have to apply here what you learned in stage one 🙁
Study Materials and Books which can help in Stage 1
As it is clear from above, the first part is building the conceptual knowledge. If you are clear with the conceptual part, learning economics will be always fun. Then there won't be any further mugging up, but only co-relating what you have already studied in day to day scenarios. Hence it is very crucial not to get confused at the beginning stage.
Focus on building conceptual knowledge from these resources:
NCERT Texts.
Study Materials and Books which can help in Stage 2
The real battle ground of Economics is at this stage. Here your knowledge of economics is tested on practical scenarios. While most of the IAS mains exam question will be in these lines, your practical knowledge on economics can also be tested in UPSC Prelims. A sample question for Civil Services Prelims on practical lines:
Question : If the rate of Inflation is high, what will be the step taken by RBI?
Option A : Decrease REPO
Option B: Increase REPO
Option C : Increase CRR
Option D : Both B and C
Option E : None of the above.
As it is clear, only a person with a clear understanding of economic concepts would be able to answer these type of questions. Mere mugging up won't help in this area. But at the same time, it is also important to note that to successfully write Indian economy-related questions for Prelims and Mains (GS), there is no need to prepare as if you need to take Phd. in economics. What you need to understand are the problems and solutions pertaining to Indian Economy. And in that sense, you should be more focused about newspaper economics than text book economics.
More than any books, economy section of standard English newspaper (The Hindu) will be most useful in this stage. Books and magazines which can complement the economy preparation in Stage 2 is listed below.
Economic and Political Weekly (EPW).
Indian Economy – Prelims vs Mains
Indian Economy for Prelims and Mains needs different approaches. Mains syllabus specifically mentions about some aspects of Indian Economy like issues relating to planning, mobilization of resources, growth, development and employment, Government Budgeting, cropping patterns, Public Distribution System, Technology missions, Food processing, Land reforms, Liberalization, Infrastructure and Investment models. If we examine the questions related to Indian Economy section for Prelims and Mains, the pattern and nature of questions will become more clear. Conceptual understanding of economics and Indian Economy is a must for answering most of the questions. Ability to apply the economic concept in current economic scenarios is also needed.