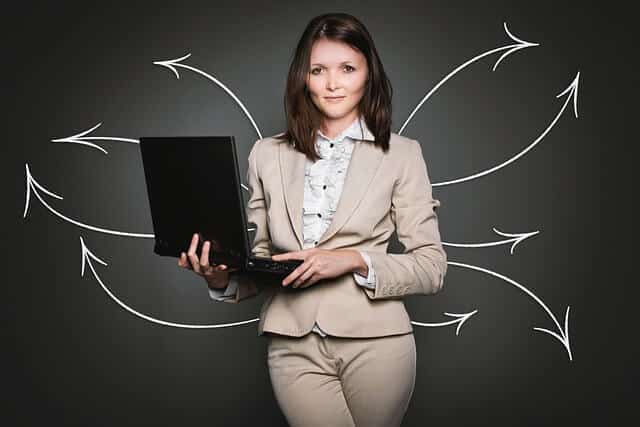 The prior practice of the mock exams (model exams) will help aspirants to score better in any exams. This is particularly true regarding exams conducted by UPSC like Civil Services Preliminary Exam. But how to find out the best IAS Prelims Test Series?
Which is the best IAS Prelims Test Series?
A Test Series consists of a series of tests (exams). For example, there are 40 online mock exams in ClearIAS Prelims Test Series for General Studies Paper 1, covering almost all aspects of UPSC syllabus. There are hundreds of other UPSC Prelims Test Series now on the market as well – online and offline. How will you choose the right Prelims Mock Test Series?
Here are five things to keep in mind before you join a Prelims Test Series.
1. How probable are the questions provided in the mock exams to be asked in the actual IAS/IPS exam?
How probable are questions like  'Who is the current reserve bank governor? ' or ' What is the date of Jallianwala Bagh Tragedy?', in an IAS Preliminary Exam?
Near to Zero.
Surprised? These are not the kind of questions which are normally asked in IAS prelims, however, these can come in state PSCs or Bank Exams.
If you look at UPSC Prelims previous year questions (available as part of ClearIAS Prelims Test Series), you can easily understand the nature of UPSC CSE questions. Have a look at a real question asked in UPSC CSE Prelims 2017 below.
(Qn) With reference to the Parliament of India, consider the following statements:
1. A private member's bill is a bill presented by a Member of Parliament who is not elected but only nominated by the President of India.
2. Recently, a private member's bill has been passed in the Parliament of India for the first time in its history.
Which of the statements given above is/are correct?
(a) 1 only
(b) 2 only
(c) Both 1 and 2
(d) Neither 1 nor 2
Answer: (d) Neither 1 nor 2
Mock Questions similar to the above one are probable questions in future UPSC CSE Prelims too.
Generally, beginners have no accurate idea about the type of questions asked by UPSC.
Many are only bothered only about the questions being easy or difficult. This mentality is exploited by many coaching centres/websites.
Click To Tweet
To lure aspirants who prefer easy-questions, some institutes set very-easy questions. Candidates who take such mock exams get a high score in their mock test series, feel happy then, only to be disappointed later as they often fail to clear Prelims.
On the other hand, some coaching centres set very difficult questions. This is to create an impression that IAS/IPS exams are very tough. They create fear among students. The result – low marks for the test-takers in their test series and low marks in actual UPSC prelims!
How should the questions be in

an ideal

IAS prelims mock test series

?

A good mock test series should provide is a near replica of UPSC prelims questions. The focus should be to cover all probable areas and probable questions.

Aspirants should note that UPSC asks both easy and difficult questions. What matters is the quality and nature of the questions. Before you join any test series, take a look at some of their questions and see if the questions in their test series are probable in UPSC CSE Prelims or not.

Click To Tweet

Note: ClearIAS has provided free exams for self-evaluations for all aspirants to understand our quality standards.

If the questions in any prelims mock test series seem to set by inexperienced persons, who don't have an idea about the latest trends and changes in the pattern of IAS Prelims, don't join. You will be seriously misguided. You will not only lose money but also precious years of your youth.

ClearIAS has repeatedly helped candidates with the right selection of questions and important areas. A lot of questions in actual UPSC CSE Prelims could have been answered from ClearIAS Test Series! And we are proud of it!

Click To Tweet

See the below links:
2. Feedback of UPSC toppers about the IAS Prelims Test Series
Before enrolling in a UPSC prelims mock test series, listen what toppers say. Don't get fooled by advertisements of coaching institutes, but look for real testimonials and toppers interviews. You can also ask fellow aspirants or previous students who had enrolled for the same.
ClearIAS is proud to have helped many aspirants on the road towards success. We also have very-high repeated enrollments.
Click To Tweet
ClearIAS students who attempt UPSC CSE again to improve their rank/performance never forget to join us again for our latest mock test series. This shows the trust in our quality by our users.
3. Provision of negative marking, timer, performance analysis, all-India competition, and revision in the Prelims Test Series
Do you know why many aspirants fail in Prelims, despite having good knowledge? Because they never practice. They keep on studying, but never practice.
You can only fight the way you practice. Everything is practice.
Just practising is not enough. What you need is quality practice.
If you study from pirated PDFs or photocopies of mock exams in the market, you cannot properly evaluate your performance in terms of your response, negative marks, competition, etc.
Click To Tweet
"Practice does not make perfect. Only perfect practice makes perfect." – Vince Lombardi.
As one of the pioneers in online prelims test series – with innovative analytics, performance reports, and all-India ranking – ClearIAS knows very well what is required as far as UPSC CSE is concerned. More than 1,00,000 aspirants have registered in ClearIAS Mock Test platform, making ours the largest mock exam platform for UPSC CSE. Our exams are designed integrating learning with test-taking ensuring that revision of mock exams can be done from 'My Account' in the least possible time.
4. Price of the IAS Prelims Test Series
There is no doubt that the price of the prelims test series is also a factor you should consider. Prelims Test Series offered by many Delhi based coaching institutes are priced around Rs.15000.
Why should you pay high, when you get superior-quality services, questions, performance reports, and analytics at an affordable cost?
Click To Tweet
ClearIAS offer better services at a lesser cost, thus revolutionizing the way aspirants prepare for IAS exam. Most importanly, the affordable test series of ClearIAS has produced wonders in terms of success ratio. ClearIAS Prelims Test Series is now available for a limited period offer of Rs.9000 Rs.4999.
5. Type of Mock Exams Involved in the Test Series
For better results the following types of exams are recommended in a prelims test series:
NCERT based exams – textbooks from class 6-12 should be covered.
Subject Specific Exams – to identify the weak subjects and strategize accordingly.
Current Affairs Exams – which cover the most important current events in the last 3-4 years.
Full-Topic Exams – the exact replica of UPSC Civil Service Prelims
As far as we know, only ClearIAS provides all these types of exams in a single package.
We have additional packages as well. We call them 'add-ons'. This includes:
Previous-Year Prelims Questions Re-Take exams – based on the official UPSC key.
CSAT exams – not to lose out in Paper 2.
All our exams are flexible to be attempted any time by users until next year prelims. We keep uploading new mock exams, based on a schedule.
Take the right decision at the right time!
Whether you join ClearIAS Test Series or a different test series, we just want to ensure that you are on the right track. Keep the above-discussed point in mind before enrolling in one. Don't blindly trust any institute or website.
If you wish to join ClearIAS Prelims Test Series, don't delay. Enroll now from ClearIAS website or ClearIAS app!
Before waiting to finish all your topics, do as many mock tests as possible. Once your brain gets the idea of how to guess intelligently, later studies will further help, thus maximising your prelims marks.​​​​​​​

– Hariram Shankar, All India Rank 145, UPSC CSE 2016 Topper​​​​​​​.