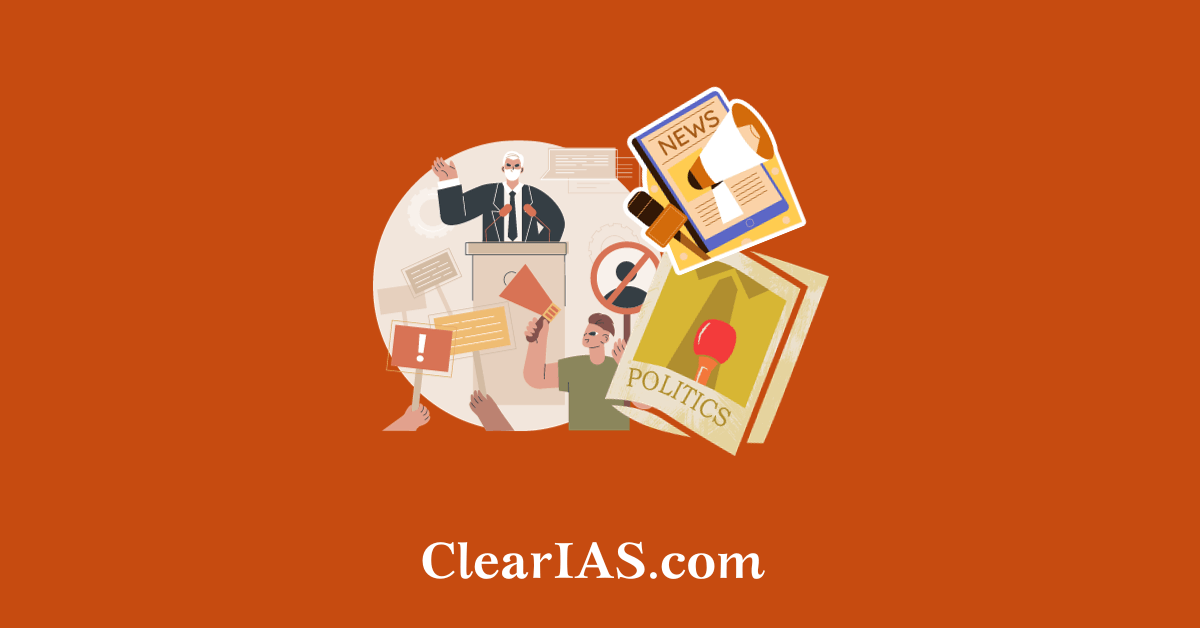 The 6th edition of Indian Polity by Laxmikanth is thoroughly revised, enlarged, and updated. No wonder the 'bible' of Indian Polity received an overwhelming response from the readers!
The 'Indian Polity' book authored by M. Laxmikanth and published by McGraw Hill Education India has always had a uniqueness in it. That's the reason it achieved a status no other book has ever achieved with respect to UPSC Civil Services Exam preparation.
This book probably would be the first standard textbook most of the aspirants start their IAS preparation with. Link to buy 'Indian Polity' online from Amazon – Click here.
'Indian Polity' by Laxmikanth: The 6th Edition continues the tradition of making learning lucid
What makes Laxmikanth's Indian Polity special?
Has any other book ever presented the complex subject of Indian Polity and Constitution in a better or more lucid fashion – catering to the requirements of various competitive examinations? We doubt.
'Indian Polity' By M. Laxmikanth has always been an easy read despite its volume. The same is true with the case of the latest edition (6th) as well.
Features of 'Indian Polity' By M. Laxmikanth – 6th Edition
Multi-coloured layout.
Revisions or updates in most chapters.
80 chapters and 16 appendices (940 pages).
Chapters were rearranged as per the latest pattern of the examination.
Covers the recent developments in Jammu & Kashmir and Ladakh.
Previous years' questions and practice questions for both Preliminary and Mains Examinations.
6 New chapters: (1) Goods and Services Tax Council (2) National Commission for Backward Classes (3) National Investigation Agency (4) National Disaster Management (5) Role of Regional Parties (6) Coalition Government.
Should you buy the 6th Edition of Indian Polity by Laxmikanth, if you have the 5th edition?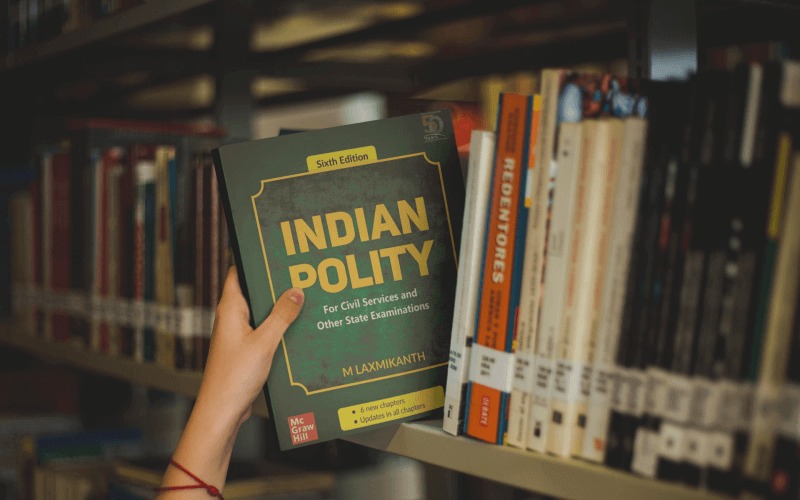 Yes. We recommend you buy it.
There have been various developments related to the constitution, judiciary, parliament, and executive in the last 3-4 years. The requirements of the UPSC exam have also been changing. In this perspective, aspirants would be under-prepared if they stick to old editions. We always recommend aspirants to be updated with the latest and revised edition of books.
Buy the original version #SayNoToPiracy
Use of pirated books, photocopies, or PDFs – without rewarding the efforts made by the author and publisher – is not only unethical but also criminal.
The pirated versions are usually of low paper quality, have poor print standards, and are prone to many errors. Always buy the original versions, with a McGraw Hill hologram sticker.
Review of 'Indian Polity' by M. Laxmikanth 6th edition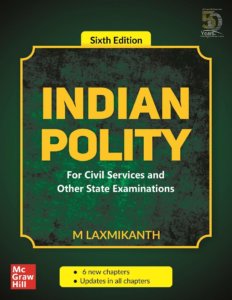 Book Title: 'Indian Polity' by M. Laxmikanth – 6th Edition
Book Description: The book "Indian Polity" by Laxmikanth (6th edition) is a must-read for the aspirants appearing for the Civil Services Examinations as well as the other state Services Examinations.
Book Author: M. Laxmikanth
Book Edition: 6th
Book Format: Paperback
ISBN: 9389538475
Number Of Pages: 940
Content

Ease of Reading

Exam Relevance

Authority

Coverage of UPSC Syllabus

Language and Presentation

Paper Quality
Summary
The book Indian Polity by Laxmikanth needs no introduction. It is one of the most famous and comprehensive books on the subject and has been a consistent bestseller for many years. It is a one-stop reference for the Civil Services aspirants, students of law, political science and public administration.