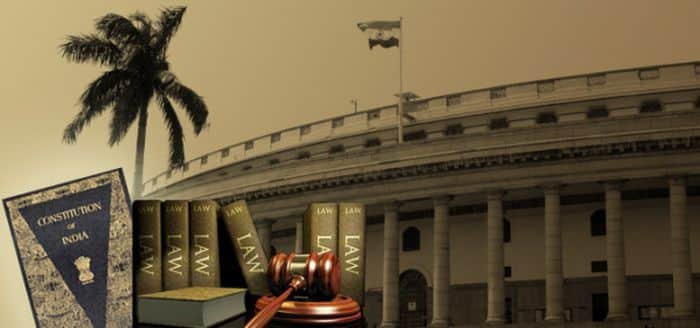 This post is a compilation of our most viewed notes on Indian Polity, which we think our readers should not miss. Readers can download the each of the notes as PDF for free using the 'print-pdf' option. Check Indian Polity notes category, if you want to read the complete archives.
Learn Indian Polity: Must Read Articles
Indian Constitution (basics)
Indian Constitution (topics in the same order)
The below mentioned posts follow the same order of Constitution of India and hence we strongly suggest all aspirants to follow the same for easy comprehension. Then build your concepts with respect to the three organs of the state, ie Executive, Legislature and Judiciary by reading the posts below.
Executive
Legislature
Judiciary
Fundamental Rights
Centre-State Relations
Local Self Government
Policies, Bills and Acts (Statutes)
Governance
Social Justice
What should you understand by the term Polity?
For ease of convenience it's always mentioned as polity, but UPSC syllabus for Prelims elaborate this topics in a few more words, ie. "Indian Polity and Governance – Constitution, Political System, Panchayati Raj, Public Policy, Rights Issues, etc." Undoubtedly, Constitution is the most important topic under Indian Polity. Apart from that new bills, laws, governance issues etc. should also be studied.
Books to Study Indian Polity
Additional Books for IAS Mains
For polity, governance, social justice and foreign relations topics for mains, certain new books are available in the market. Links for them are given below:
Our approach and advice!
ClearIAS has prepared a lot of free online resources to supplement your Indian polity preparation. If you want to get a comprehensive idea about Indian Constitution and its 395 articles, start from the mega-post: Constitution of India: List of All Articles (1-395) and Parts (1-22). We have tried to cover in detail, each article of Indian Constitution, explaining the non-constitutional or current affairs associated with each article.
Then, browse our posts which will help you to build concepts regarding the three organs of state – executive, legislature and judiciary. Apart from Indian Polity notes, check the tag 'notes for IAS Mains GS2 paper' which includes study materials written specially from the UPSC CSE main exam point of view.