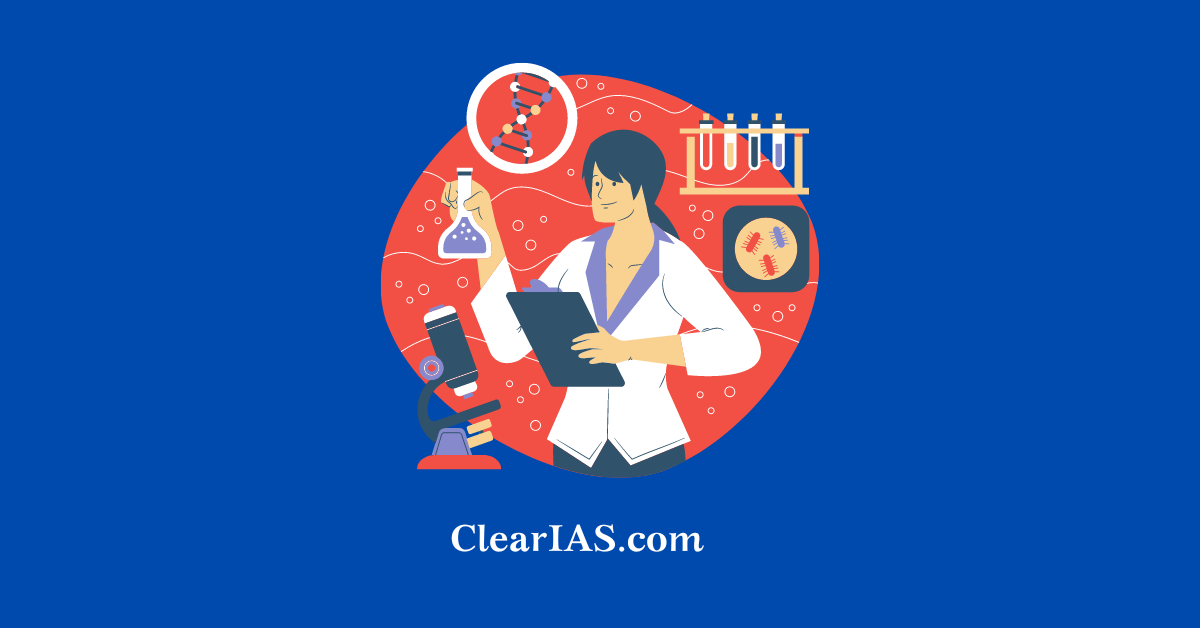 Our daily lives incorporate science on a regular basis. Science and technology underpin everything, from the humble lightbulb to recent extraterrestrial discoveries. What would we be doing if none of these items had been created? How often do we pause to think about those extraordinary minds that make our lives easier? Read more to find more.
India observes National Science Day on February 28 each year to commemorate the discovery of the Raman effect, one of the most crucial concepts in physics.
Let us find out more about Indian Scientists from the ancient to the modern era.
1. Bramha Gupta
In 628 AD, Indian mathematician Brahma Gupta introduced the idea of zero for the first time.
The most significant mathematical breakthrough in history was the creation of the notion of zero. The astronomical observatory at Ujjain was led by Brahma Gupta.
Book which he wrote about astronomy and Mathematics:
The Khandkhadyaka, Bramhasputa Siddhanta, Cadamekela, Durkeamynarda
2. Budhayana
Several mathematical ideas that were later found by the western world were first introduced by him. He was the one who initially determined Pi's value.
Budhayan's Sulva Sutra (Salbasutra), which was published several years before Pythagoras' time, has an earlier version of what is now known as the Pythagoras theorem.
Budyayana Sutra, which is divided into six portions, was written by him.
3. Mahaviracharya
The earliest textbook on mathematics in its modern form, Ganit Sara Sangraha, was written by Jain Guru Mahaviracharya in the year 850 AD.
In Jain literature, mathematics is described in great detail. He also provided a description of the present L.C.M. of numbers method.
Indians were therefore familiar with it long before John Napier made it known to the rest of the world.
4. Nagarjuna
He was a scientist from the 10th century(Not to be confused with the Buddhist Nagarjuna). His efforts were mostly aimed at alchemizing base materials into gold, much like the western world's alchemists.
Despite the fact that he did not achieve his objective, he was able to create an element that shone like gold.
In his work, Rasaratnakara, he covered techniques for obtaining metals like gold, silver, tin, and copper.
5. Susruta
In regard to surgery, he was a pioneer. Surgery, in his opinion, is "the highest division of healing art" and is also the least subject to error.
There are around 1100 ailments mentioned in the Susruta Samhita. There are descriptions of about 760 plants for therapeutic uses.
He went into great detail on the techniques used to preserve a dead body.
His greatest accomplishments were in the fields of ocular surgery and rhinoplasty (plastic surgery, particularly of the nose) (removal of cataracts). Additionally, it describes 101 surgical instruments.
6. Bhaskaracharya
His book Siddhanta Shiromani is well-known. Lilawati (arithmetic), Beejganit (algebra), Goladhyaya (sphere), and Grahaganit (mathematics of planets) are its four divisions.
He developed the cyclic approach, often known as the Chakrawat method, for solving algebraic equations.
Lilavati was translated by Englishman James Taylor in the 19th century, popularising this excellent literature.
The Bhaskara II satellite, named in honor of the mathematician and astronomer, was launched by the Indian Space Research Organization (ISRO) on November 20th, 1981.
7. Kanada
The theory of atoms was developed by the ancient Indian naturalist and philosopher Acharya Kanada, also referred to as Kashyapa, 2500 years before John Dalton made his discovery.
He established the Indian philosophical Vaisheshika school, which embodied the oldest forms of Indian science.
He proposed an atomistic theory, using reasoning and realism to do so, making his school one of the oldest known systematic realist conceptions in human history.
He utilized this to explain the creation and existence of the cosmos.
8. Varahamihira
Varahamihira, an Indian mathematician, was born in the first half of the sixth century. Varahamihira, one of Chandragupta II's nine gems (Navaratnas), was a citizen of Ujjain.
He wrote the five astronomical treatises referred to as Panchasiddhantaka. Varahamihira made more accurate calculations of the sine tables of Aryabhata.
Thanks to his writings like the Pancha Siddhantika (Five Principles), Brihatsamhita (Master Collection), and Brahjataka, he has been elevated to the same level as Kautilya, Manu, and Panini.
9. Aryabhatta
Aryabhatta was a fifth-century mathematician, astronomer, astrologer, and physicist. He authored Aryabhattiya, the era's reference work on mathematics. There are four sections to it.
Later, he also wrote Arya-Siddhanta.
Modern- Era
1. Srinivasa Ramnujam
Born on December 22, 1887, Srinivasa Ramanujan was a child prodigy and an autodidact. He was unique because of his contributions to mathematics and his aptitude for working through complicated mathematical problems fast.
Despite lacking any formal education or experience in mathematics, he displayed great talent and motivated people all over the world with his self-taught efforts.
Every year, on December 22, National Mathematics Day is held in honor of Ramanujan.
2. Jagadish Chandra Bose
In the field of microwaves, he performed pioneering work and he is considered one of the great Indian scientists.
He invented the use of galena crystals to create receivers for white and ultraviolet light as well as short-wavelength radio waves.
Bose demonstrated wireless communication using radio waves in 1895, two years before Marconi's demonstration, by using them to remotely strike a bell and ignite some gunpowder.
To find out if plants might feel and respond to stimuli in the same manner that people and other animals do, Jagadish Chandra Bose set out to conduct experiments. Bose developed a brand-new instrument he dubbed a crescograph to discover the solution by spotting exceedingly small motions in plant tissues.
3. C.V Raman
He made significant contributions to the study of vibration, sound, musical instruments, ultrasonics, diffraction, photo electricity, colloidal particles, x-ray diffraction, magnetrons, and dielectrics, among other things.
His study on light scattering in particular during this time earned him international acclaim.
He received the Royal Society of London's election as a fellow in 1924. He won the Nobel Prize for Physics in 1930 for the Raman Effect. In 1954, he received the Bharat Ratna, the highest honor bestowed by the GOI.
4. Subramaniyam Chandrasekhar
The maximum mass of a white dwarf star, as demonstrated by him, is roughly 1.44 times that of the sun. The "Chandrasekhar limit" is what is signified by this. Away from this point, the stars become unstable after this point.
For his theoretical investigations of the physical processes crucial to the structure and evolution of stars, Chandrasekhar received the physics Nobel Prize in 1983 adding himself to the list of great Indian Scientists.
5. Satyendra Nath Bose
His area of expertise was mathematical physics as a physicist.
Bose published a study in 1924 that used a revolutionary method of counting states with identical particles to derive Planck's quantum radiation equation while he was a reader at the University of Dhaka.
Bose's conclusion contributes to the development of quantum statistics.
This led to the prediction of the presence of the dense boson collection known as the Bose-Einstein condensate, a form of matter. Bose-Einstein condensate was proven to exist in an experiment in 1995 making him one of the prominent figures among Indian Scientists.
6. Meghnad Saha
He was an Indian astrophysicist best known for creating the Saha education system, which was used to describe the chemical and physical properties of stars.
The oldest research institute in India, the Indian Association for the Cultivation of Sciences (IACS), appointed him as its first director. He founded the nuclear physics institute in 1947, which was eventually renamed the Saha Institute in his honor.
Saha's equation was used to describe how stars are categorized according to their spectral types.
7. Prasanta Chandra Mahalanobis
He was a statistician and one of the great Indian scientists of the Modern era. His most famous contribution to science is the Mahalanobis distance.
He conducted groundbreaking anthropometry research in India.
He contributed to the creation of large-scale sample surveys and formed the Indian Statistical Institute.
8. Har Govind Khorana
Marshall Nirenberg, Robert Holley, and Khorana shared the 1968 Nobel Prize in Physiology or Medicine for deciphering the genetic code.
The biological language that all living things share was found to be written in three-letter words, with each set of three nucleotides standing for a distinct amino acid.
In addition, Dr. Khorana was the first to create oligonucleotides, which are long strings of nucleotides. Oligonucleotides are now essential tools for biotechnology and are frequently employed in biology labs for genetic engineering, cloning, and sequencing.
9. Sir Mokshagundam Visvesvaraya
He is credited for developing the block irrigation system and the "automated sluice gates," both of which are now regarded as engineering marvels.
Because of this, India celebrates Engineer's Day on September 15, the day of his birth. He received the Bharat Ratna, the highest honor bestowed by the Republic of India.
Because he thinks that industry may help India develop, Sir M V pushed India to endeavor to catch up to industrialized nations.
Sir Mokshagundam Visvesvaraya, a well-known Indian engineer, philosopher, and statesman, served as the Diwan of Mysore from 1912 until 1918.
10. A.P.J Abdul Kalam
Indian scientist Avul Pakir Jainulabdeen Abdul Kalam, who worked for DRDO and ISRO, was born on October 15, 1931.
As the director of the first Indian satellite launch vehicle (SLV-III), which successfully placed the Rohini satellite into low-Earth orbit in July 1980, Kalam joined the ISRO in 1969.
He served as India's 11th President from 2002 until 2007. He has received various awards, including the prestigious Bharat Ratna in India.
11. Homi J Bhabha
On October 30, 1909, in Bombay, Homi Jehangir Bhabha was born. The Indian nuclear programme was founded by him. His contributions to the fields of cosmic radiation and quantum theory will never be forgotten.
He held the chairmanship of the Atomic Energy Commission as the first Indian to do so.
Bhabha is widely considered India's founding father of nuclear power. Few people are aware that he vehemently opposed India's ability to produce atomic bombs, even if it were possible.
Instead, he suggested using an atomic reactor to lessen India's poverty and suffering.
He perished on January 24, 1966, when Air India Flight 101 went down close to Mont Blanc.
The quantum physics term "Bhabha scattering" was given to the cross-section of electron-positron scattering in his honor.
Click here to read more about India's Achievements in Science and Technology and Indian Scientists
Article Written by: Jis John Sebastian