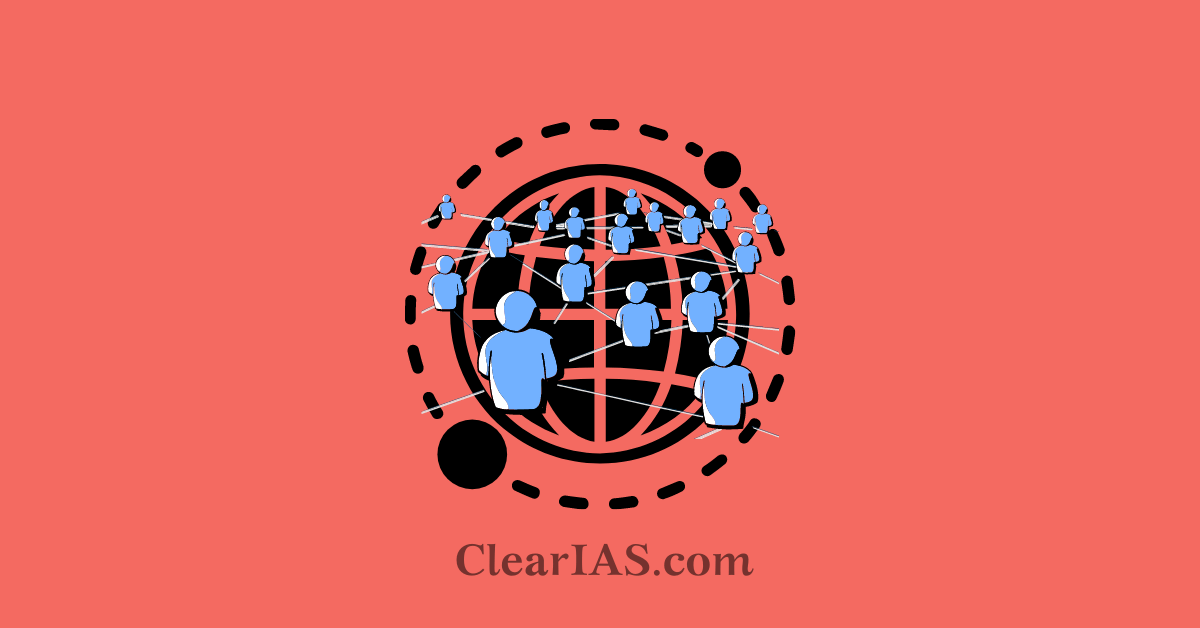 How To Study International Affairs for UPSC Mains Exam? Read further to know.
International Affairs and Institutions are part of UPSC Civil Services Mains syllabus under General Studies Paper 2.
The topic is different from the foreign relations/international relations part in the sense that questions asked may not in connection with India. Questions from this section may be based on issues between USA and Russia or on differences between IMF and World Bank.
So aspirants who wish to score high on questions from this section should develop a deep interest in the matters of current international importance.
Strategy and Study Plan to Cover International Affairs
International affairs is subject which has direct correlation with World Geography and World History. A student of International Affairs should be able to precisely locate the position of any country on the world map.
The platform of present international affairs lies in world history, and aspirants are advised to brush up topics like Industrial Revolution, World Wars, Cold War and Uni-polar World. Only from this platform, a candidate can fully comprehend current affairs related to international matters.
Strategy and Study Plan to Cover International Institutions
A brief overview about major international institutions is given below. Aspirants are advised to develop more on specific institutions.
United Nations
The United Nations (UN) is an international organization that describes itself as a "global association of governments facilitating co-operation in international law, international security, economic development, and social equity"; It is the most prominent international institution. Many of the legal institutions follow the same organizational structure as the UN.
OIC : Organisation of Islamic Cooperation
The Organization of Islamic Cooperation (OIC) is an international organization consisting of 57 member states. The organisation attempts to be the collective voice of the Muslim world (Ummah) and attempts to safeguard the interests and ensure the progress and well-being of Muslims.
Other major international organisations
African Union
ASEAN
Arab League
CIS
European Union
G8
G20
League of Nations
Organization of American States
Economic institutions
The World Bank headquarters in Washington, D.C.
Asian Development Bank
African Development Bank
Bank of International Settlements
Inter-American Development Bank
International Monetary Fund
Islamic Development Bank
World Bank
World Trade Organization
International legal bodies
Some of the major international legal bodies, an aspirant should be aware of includes:
Human rights
European Court of Human Rights
Human Rights Committee
Inter-American Court of Human Rights
International Criminal Court
International Criminal Tribunal for Rwanda
International Criminal Tribunal for the Former Yugoslavia
United Nations Human Rights Council
Legal
African Court of Justice
European Court of Justice
International Court of Justice
International Tribunal for the Law of the Sea
Regional security arrangements
 

: Collective Security
NATO E-3A flying with USAF F-16s in a NATO exercise.
CSCAP
GUAM
Maritime security regime
NATO
SCO
SAARC
UNASUR
Books and Websites for Reference
NCERT Books
Official Websites of IMF/World Bank/UN