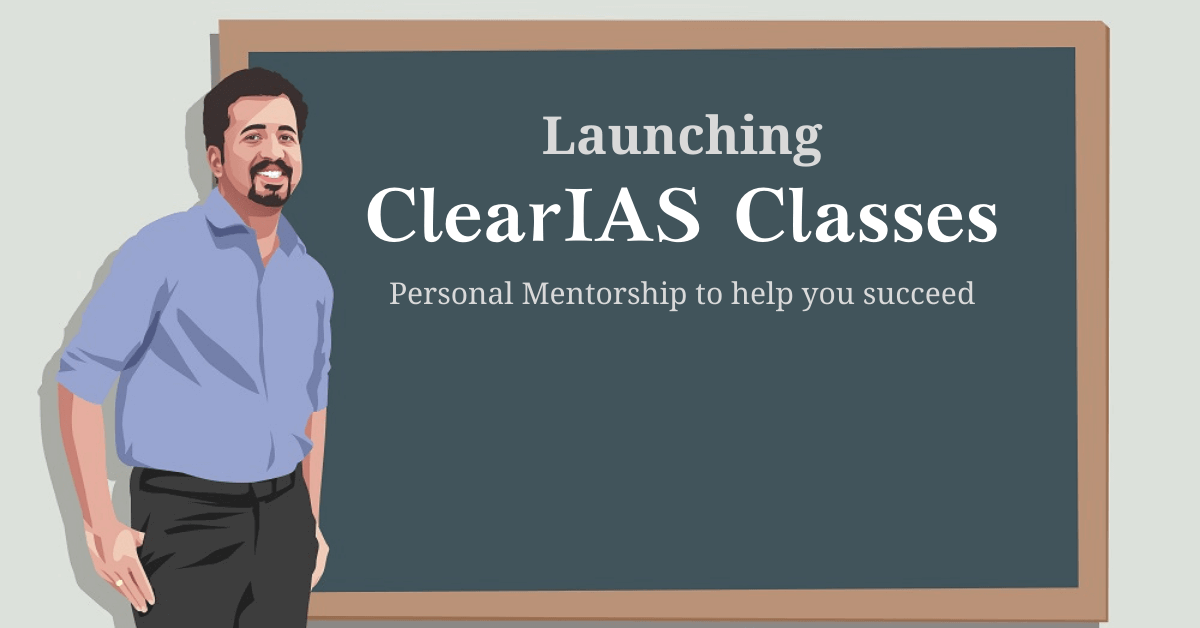 Personal Mentorship to help you succeed. Join ClearIAS Classes!
Started in 2012, ClearIAS is one of the most trusted brands with respect to UPSC preparation. Around 1 million aspirants learn from the ClearIAS website every month.
ClearIAS online learning platform is reputed for our guidance, online notes, videos, books, e-books, mock exams, mains answer writing practice, and interview guidance etc. Many UPSC toppers thank ClearIAS for our role in their success.
We have been getting many requests from aspirants to start a full-fledged online classroom program for UPSC CSE.
We had promised all users who trust our expertise in the field that we will come up with a unique solution.
The wait is finally over!
Today, ClearIAS is excited to announce the launch of our premium online program – ClearIAS Classes.
Prelims cum Mains Online Program: Admissions open today!
ClearIAS Classes are well-structured online courses provided by ClearIAS for IAS/IPS/IFS aspirants.
ClearIAS Classes include live and recorded classes under the direct guidance of expert faculties and mentors in India for the UPSC Civil Services Examination (CSE).
Our Prelims cum Mains programs also include Personal Mentorship, Prelims Test Series, Mains Answer Writing Practise (AWP), Mains Test Series, Interview Guidance etc.