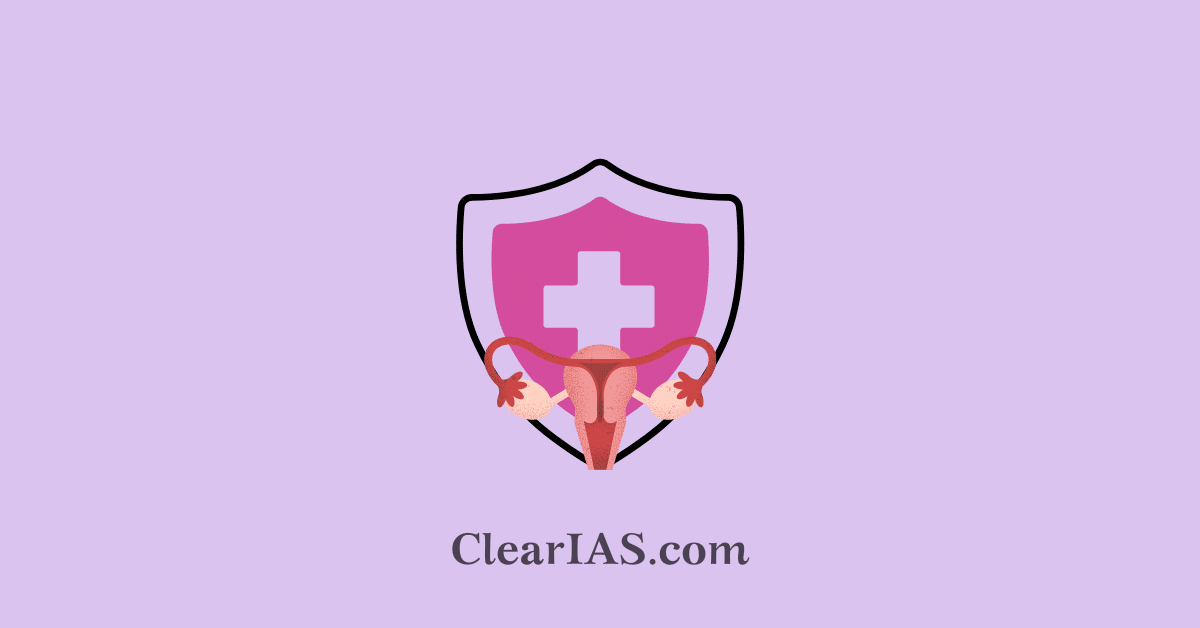 Menstrual health and hygiene are crucial aspects of public health and despite many initiatives by governments and NGOs, prominent gaps remain unaddressed in rural as well as urban spaces. Read here to learn more about the conditions of menstrual health in India.
The equality, rights, and dignity of all people who menstruate are fundamentally dependent on menstrual health. Menstrual health is still not universally prioritized, though.
We run the risk of leaving behind the menstruating population as the COVID-19 pandemic places further strain on already stretched resources.
Given that menstrual health is influenced by socioeconomic determinants of health and is not merely a sexual and reproductive health issue. It is important to give menstrual health a high priority within sexual and reproductive health initiatives and for holistic methods that address menstrual health.
Menstrual health and hygiene
Complete physical, mental, and social welfare regarding the menstrual cycle is referred to as menstrual health.
This definition acknowledges the complexity of menstruation and the numerous ways in which a person's capacity to effectively manage their menstrual health can have an impact on their daily lives.
Good menstrual health depends on people having the tools they need to engage fully in all aspects of life throughout their menstrual cycle, which goes beyond merely guaranteeing access to menstruation products.
These resources may, for example, consist of data, materials, hygienic settings, encouraging surroundings (such as instructors and work supervisors who are sensitive to menstrual health issues), and readily available healthcare personnel.
Period poverty
Period poverty, defined as having inadequate access to menstruation products, menstrual education, or appropriate water, sanitation, and hygiene facilities, affects millions of women and girls worldwide.
Further obstacles to obtaining menstrual health include cultural norms, shame, and taboos related to menstruation.
The social determinants of health and structural determinants of gender inequality function as important causes of period poverty around the world, even though each person's experiences with it are different and distinct.
All persons who menstruate are being denied their fundamental human rights by having to overcome these obstacles to obtaining menstrual health.
The UN Sustainable Development Goals were developed with several of these human rights in mind, including gender equality, poverty, education, and health.
As a result, addressing menstruation health is essential to achieving these objectives by 2030.
Global attention to menstrual health
Menstrual Health and Hygiene (MHH) is essential to the well-being and empowerment of women and adolescent girls.
On any given day, more than 300 million women worldwide are menstruating.
In total, an estimated 500 million lack access to menstrual products and adequate facilities for menstrual hygiene management (MHM).
To effectively manage their menstruation, girls, and women require access to water, sanitation, and hygiene (WASH) facilities, affordable and appropriate menstrual hygiene materials, information on good practices, and a supportive environment where they can manage menstruation without embarrassment or stigma.
The multi-dimensional issues that menstruators face require multi-sectoral interventions. WASH professionals try to support women in the following priority areas:
Education: In low-income countries, half of the schools lack adequate water, sanitation, and hygiene services crucial to enable girls and female teachers to manage menstruation.
Health: When girls and women have access to safe and affordable sanitary materials to manage their menstruation, they decrease their risk of infections.
This can have cascading effects on overall sexual and reproductive health, including reducing teen pregnancy, maternal outcomes, and fertility.
Poor menstrual hygiene, however, can pose serious health risks, like reproductive and urinary tract infections which can result in future infertility and birth complications.
Gender Equality: Promoting menstrual health and hygiene is an important means for safeguarding women's dignity, privacy, bodily integrity, and, consequently, their self-efficacy.
Awareness of MHH contributes to building an enabling environment of non-discrimination and gender equality in which female voices are heard, girls have choices about their future, and women have options to become leaders and managers.
Economy: Improving menstrual hygiene and providing access to affordable menstrual materials can help improve girls' and women's access to education, opening more options for jobs, promotions, and entrepreneurship, thus ushering female contributions to the overall economy, rather than keeping them at home.
Environment: Disposable sanitary products contribute to large amounts of global waste.
Ensuring women and girls have access to sustainable and quality products, and improving the management of the disposal of menstrual products, can make a big difference to the environment.
UNICEF promotes menstrual health and hygiene activities through the development and humanitarian programs across the world. Their work is focused on four key areas:
Social support
Knowledge and skills
Facilities and services
Access to absorbent materials and supportive supplies
UNICEF primarily supports governments in building national strategies across sectors, like health and education, that account for menstrual health and hygiene.
Menstrual Health in India
Despite tremendous advancements over the past several years, almost 27% of young rural women still use unhygienic methods of protection throughout their menstrual cycle, according to the National Family Health Survey (NFHS-5).
10% of young women in urban areas admitted to employing unsanitary practices.
The Ministry of Health and Family Welfare has introduced a Menstrual Hygiene Scheme (MHS) for the promotion of menstrual hygiene among adolescent girls in the age group of 10-19 years in rural areas.
The major objectives of the scheme are:
To increase awareness among adolescent girls on Menstrual Hygiene
To increase access to and use of high-quality sanitary napkins for adolescent girls in rural areas.
To ensure safe disposal of Sanitary Napkins in an environmentally friendly manner.
The emphasis on menstrual health and hygiene (MHH) has increased during the past several years.
When the National Health Mission 2011 sponsored a menstrual hygiene program among teenage girls in rural areas, MHH in India finally found its proper position in the public health debate.
The Swachh Bharat Mission's recommendations include menstrual hygiene management (MHM), and in 2015, the Union Ministry of Drinking Water and Sanitation also released MHM guidelines for schools.
The fifth National Family Health Survey (2019-2021) revealed that around 90% of women with 12 or more years of schooling used safe period products (locally prepared napkins, sanitary napkins, tampons, and menstrual cups) in 17 states and Union territories. From the previous round of the survey, 20% more women aged 15-24 years used hygienic methods during menstruation.
Different states have their schemes, but the primary focus of service delivery remains on the distribution of sanitary napkins.
Maharashtra's 'Asmita Yojana', Rajasthan's 'Udaan', Andhra Pradesh's 'Swechcha', Kerala's 'She Pad', Odisha's 'Khusi', Chhattisgarh's 'Suchita', and Sikkim's 'Bahini' all have provisions to distribute subsidized or free sanitary napkins to adolescent girls.
Kerala and Karnataka governments have been distributing menstrual cups as a sustainable alternative to sanitary napkins.
These initiatives have helped promote MHH countrywide but there are important challenges to equity.
Challenges
Girls' and women's lives are constrained in India by societal taboos around menstruation, which include prohibitions on eating, cooking, visiting places of worship, attending social gatherings, and sleeping arrangements on menstruation days.
According to a study conducted in Maharashtra by scientists at the Tata Institute of Social Sciences in Mumbai, the practice of confining menstruating girls and women to "kurmaghars," or "period huts," devoid of basic amenities like sanitation, places a significant obstacle in the way of favorable outcomes for female sexual and reproductive health.
Women who work in informal jobs (such as domestic work, construction labor, etc.) frequently lack access to restrooms, clean water for bathing, affordable hygiene products, and appropriate disposal sites for such goods.
They also don't have enough privacy to change their menstruation products.
The 2022 'Right of Women to Menstrual Leave and Free Access to Menstrual Health Products Bill' specified three days of paid leave for women and transwomen during their periods and additional benefits for students. Only two states, Kerala and Bihar, currently have menstrual leave policies for women.
These measures benefit people in organised work but challenges remain for women in the informal sector.
Most important of all both boys and girls should be educated about menstrual health equally.
Menstrual health is not a 'women's subject'-comprehensive and meaningful education on menstrual processes, supportive environments, encouraging participation, and honest conversations can help adolescent boys and men better understand MHH.
Way forward
To guarantee that women are not punished for having periods, more has to be done.
Menstruators shouldn't be stigmatized by paid menstrual leave.
They should not be treated unfairly or as "risky hires" by employers, since this will lead to fewer prospects for progression and professional development.
Giving women who menstruate liberty in managing their periods with enough rest and the option of various practical steps as they see appropriate would improve their health, self-esteem, and general well-being.
Those with disabilities, transgender males, and persons with other gender identities who menstruate must also have their menstrual needs met if MHH is to be inclusive.
Safety issues and a shortage of menstruation supplies are faced by transgender people. We must comprehend their particular demands as well.
Menstrual hygiene programs might be more successfully implemented in schools with the aid of targeted national policies, budgetary support, proper infrastructure, pain treatment options, and sensitivity training for teachers on such socially contentious themes.
Conclusion
India may celebrate its accomplishments in Menstrual health and hygiene, but it still has a long way to go until period poverty and period inequities are eliminated.
Only then will India meet its menstruating population's rights to sexual and reproductive health, and ultimately, all human rights.
­-Article written by Swathi Satish