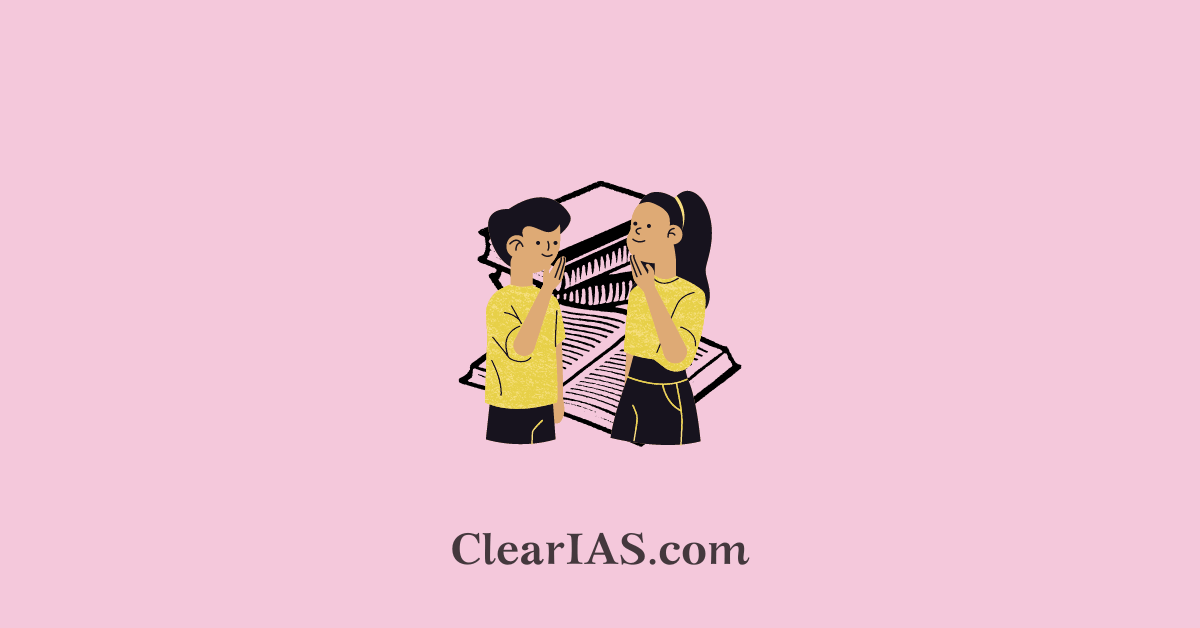 Multilingualism in education refers to the practice of using multiple languages as a medium of instruction and communication in educational settings. National Education Policy 2020 discusses multilingual education at length. Read here to understand the significance of multilingual education.
Multilingualism in education recognizes and respects the linguistic diversity of students and aims to provide them with an inclusive and effective learning environment.
Multilingual education can take various forms and has both cognitive and socio-cultural benefits.
There is a chance to change education with the introduction of the National Education Policy (NEP) and recent initiatives like the NIPUN Bharat Mission that highlight the value of employing the mother tongue in the teaching-learning process and developing educational resources.
Multilingualism in education
Multilingualism is a significant aspect of education in India due to the country's rich linguistic diversity.
India is home to numerous languages, with the Eighth Schedule of the Indian Constitution recognizing 22 languages as official languages.
Additionally, there are hundreds of regional and local languages spoken throughout the country. As a result, multilingualism plays a crucial role in shaping the Indian education system.
The foundational years of school set the groundwork for a child's intellectual development in the future.
Children must develop and improve their foundational literacy and numeracy (FLN) abilities, and language should not stand in the way of this process.
According to neuroscientific studies, a person's brain develops before the age of six more than 85% of the time.
Children develop their cognitive capacities, verbal capabilities, and in-depth awareness of their environment at this vital stage.
The NEP places a strong focus on using regional languages as a medium of education for several crucial reasons.
In a multilingual education system, students are taught subjects and concepts in more than one language. This can include using the students' mother tongue or a regional language alongside a national or international language.
Multilingualism practice creates the development of mixed languages mainly due to intense language contact. As a result, speakers, therefore, tend to involve a mixture of languages during verbal communication.
India follows a three-language formula for its language policy.
The three-language formula typically involves the study of three languages: the mother tongue or regional language, the official language of the state, and English.
However, the specific implementation of the language policy may vary across different states.
Some states in India have introduced Mother Tongue-Based Multilingual Education programs, where the mother tongue or regional language is used as the medium of instruction in the early years of schooling.
The goal is to strengthen the foundation of student's language skills and gradually introduce other languages as they progress.
Multilingualism in Indian education also plays a role in preserving and promoting regional languages and cultures.
Educational institutions often offer language courses and encourage the use of regional languages to maintain linguistic diversity and cultural heritage.
Advantages of Multilingualism in Education
The advantages of multilingualism are numerous ranging from linguistic and socio-political.
Embracing regional languages fosters inclusivity and makes the Right to Education under Article 21A a 'substantive right'.
Multilingual education has been shown to have cognitive advantages, including improved problem-solving skills, critical thinking, and mental flexibility. Learning in multiple languages can enhance cognitive development and promote language proficiency in different languages.
Multilingual education can help preserve and promote indigenous languages and cultures. It allows students to connect with their cultural heritage and maintain a strong sense of identity.
Students who are educated in their mother tongue or a language they are familiar with are likely to have better comprehension and communication skills. This enhances their ability to grasp complex concepts and perform well academically.
Multilingual education promotes inclusivity by catering to the diverse linguistic backgrounds of students. It ensures that students from different language communities have equal access to quality education.
In an increasingly interconnected world, multilingualism equips students with the skills needed to communicate and collaborate across linguistic and cultural boundaries.
Implementation of a multilingual education system
Educational institutions may offer bilingual or multilingual programs, where subjects are taught in two or more languages.
This can include immersion programs, dual-language programs, and content and language-integrated learning (CLIL) approaches.
Effective implementation of multilingual education requires well-trained teachers who can teach in multiple languages and create a supportive learning environment for diverse students.
Governments and educational authorities play a crucial role in developing policies that support multilingual education. This includes curriculum development, teacher training, and providing appropriate resources.
The Indian educational system has placed an excessive focus on English, frequently alienating students from non-English speaking backgrounds.
The NEP eliminates linguistic barriers by providing instruction in regional languages, opening up education to a larger audience, and guaranteeing that no kid feels left behind.
Challenges
Challenges of multilingual education can include the need for suitable teaching materials, language proficiency of teachers, potential resistance to change, and the complexities of curriculum design.
Creating suitable curriculum materials, ensuring proficiency in multiple languages among teachers, and addressing language barriers for students who may speak different languages at home can be complex tasks.
Ample resources are needed to implement multilingual education, including qualified instructors, suitable curricula, high-quality texts, evaluation tools, and digital platforms. But many schools lack these supplies, particularly those in remote and rural regions.
Although multilingual education is supported by the NEP 2020 and the NIPUN Bharat Mission, there is still a disconnect between policy and implementation.
Many governments have yet to adequately enact or execute these policies.
Additionally, there is a need for greater coordination and cooperation between many stakeholders, including communities, educational institutions, civil society organizations, and the federal and state governments.
The advantages of bilingual education are not well-known by many parents, teachers, students, or politicians.
It might be difficult to strike a balance between the use of mother tongues or regional languages and national or standardized curricula.
It is essential to guarantee that kids have access to a broad education while also honoring their language heritage.
It might be challenging to create unbiased, uniform assessment procedures for varied linguistic contexts.
It might be difficult to ensure that pupils are graded fairly and consistently when employing various languages.
While bilingual education is beneficial at the elementary school level, moving on to further education or the job market may demand fluency in a language that is more frequently spoken, which might be detrimental to children who were taught in their mother tongue.
Way forward
Overall, multilingualism in education acknowledges the linguistic diversity of societies and seeks to leverage it as an asset for learning and personal development.
It helps create inclusive, culturally sensitive, and effective educational systems that empower students to succeed academically and contribute positively to their communities.
Multilingualism in Indian education recognizes the importance of linguistic diversity and strives to provide an inclusive and culturally relevant learning environment for students.
LEAP, or Language Enrichment for Advancing Progress, must be implemented throughout India.
LEAP will foster multilingualism, advance cognitive development, strengthen FLN abilities, and foster a more culturally diverse and intellectually interesting learning environment by offering teachers the necessary training and tools.
By embracing multiple languages, India seeks to empower its learners with a strong foundation in their mother tongue and other languages, enabling them to participate effectively in a multilingual and interconnected world.
-Article by Swathi Satish