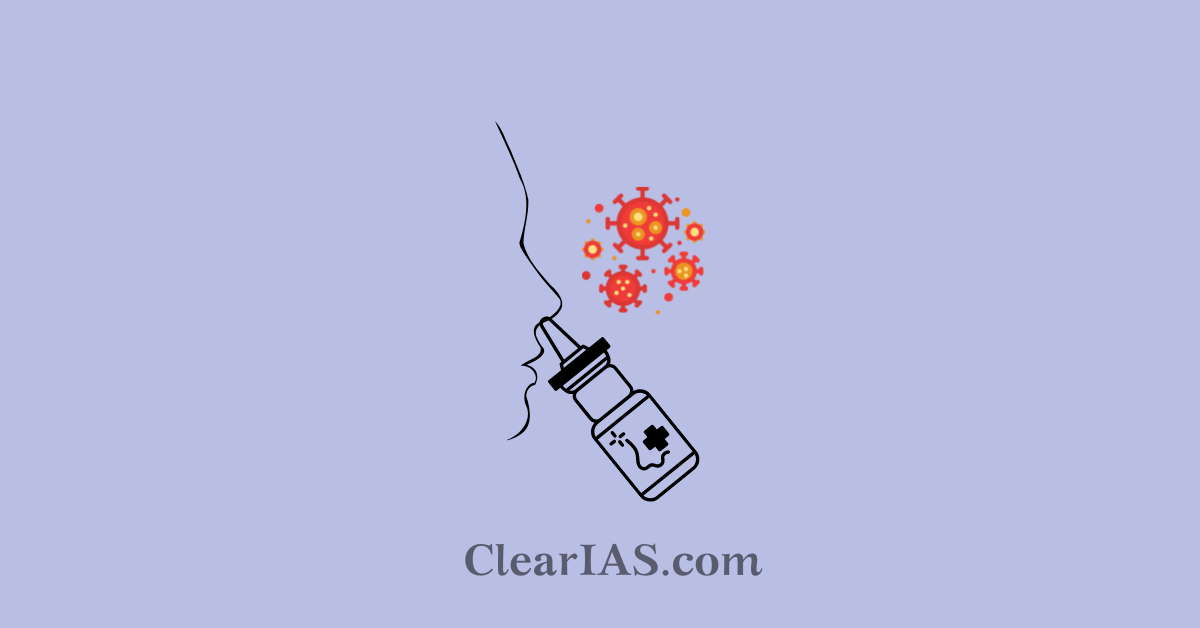 The nasal vaccine for covid-19 has been approved for emergency use. Read here to know about the workings, advantages, and concerns related to it.
Bharat Biotech's COVID-19 recombinant nasal vaccine has been approved by the Ministry of Health's Central Drugs Standard Control Organisation for primary immunization of those aged 18 years and above in emergency situations.
The vaccine is called iNCOVACC (BBV154) and it can be administered to the unimmunized only as of now.
The vaccine is stable at 2-8°C, which makes it easy to store and distribute, and will be manufactured at multiple sites in the country, including Gujarat, Karnataka, Maharashtra, and Telangana.
BBV154 or iNCOVACC is a novel adenovirus vectored with pre-fusion stabilized spike proteins intranasal vaccine for SARS-CoV-2.
This vaccine was developed under the mission COVID Suraksha, which was launched to reinforce and accelerate COVID-19 vaccine development efforts as part of the third stimulus package, Atmanirbhar 3.0.
The focus of this mission is to consolidate and streamline available resources toward a warpath for accelerated vaccine development in order to bring a safe, efficacious, affordable, and accessible COVID-19 Vaccine to the citizens at the earliest with a focus on Atmanirbhar Bharat.
What is a nasal vaccine?
Vaccines are generally administered in a variety of ways, with the most popular being intramuscular injections into the muscles or the tissue immediately next to the muscles (subcutaneous).
There are alternative administration methods as well, like for infants, giving the liquid solution orally rather than intravenously for some vaccines.
For intranasal administration, the vaccine is sprayed into the nostrils and inhaled nasally.
An intranasal vaccine stimulates a broad immune response thus, neutralizing IgG, mucosal IgA, and T-cell responses.
Immune responses at the site of infection (in the nasal mucosa) are essential for blocking both infection and transmission of COVID-19.
Numerous viruses, including the coronavirus, enter the body through the mucosa, the moist, spongy tissues that border the nose, mouth, lungs, and digestive system. This causes these cells and molecules to mount a special immune response.
According to experts, an intranasal vaccine can fight against the virus even before it tries to cross the body's protective barrier.
Since intramuscular vaccinations rely on immune cells that have been mobilized from elsewhere in the body to swarm to the site of infection, they typically fail to trigger this mucosal response.
Working of the nasal vaccine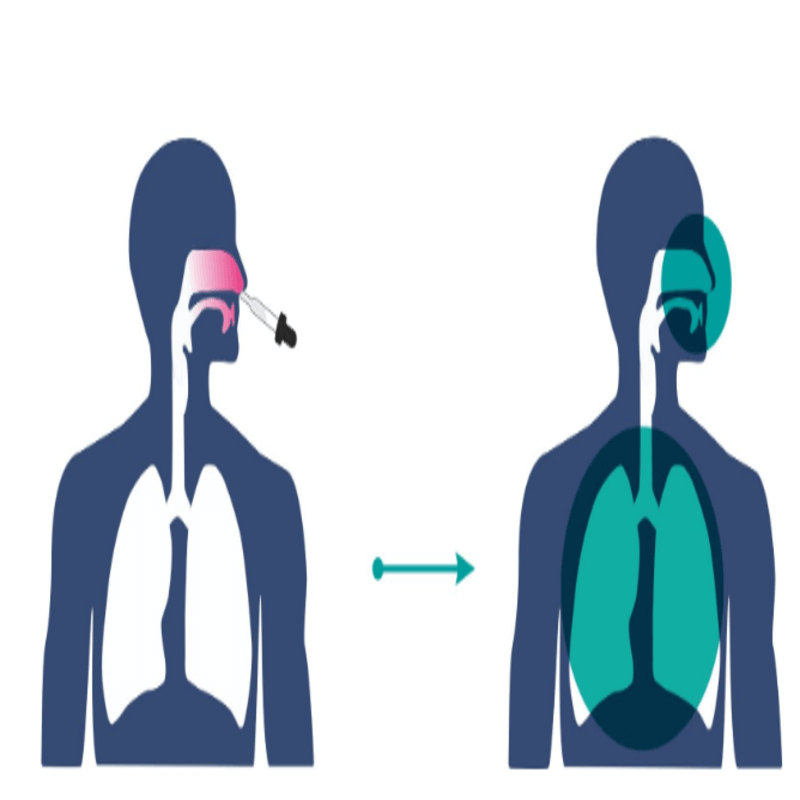 Vaccines generally invoke an immune response in the body through the B cells and T cells which produce immunoglobulins or antibodies like IgG to fight the disease-causing foreign bodies.
The T cells help the B cells by memorizing the foreign bodies for future response.
Nasal vaccines will activate the B cells residing near the mucosal lining tissues.
These B cells will produce IgA antibodies which specialize in destroying airway pathogens.
The T cells in the area will memorize the pathogens for future response.
There many types of mucosal vaccines like:
Unit dose liquid: Single dose nasal spray system
Bidose liquid: Bidose nasal spray system
The multi-dose liquid device system
Unit dose powder: Active, single dose nasal powder delivery system
Bidose powder: Passive, Bidose nasal powder delivery system
Advantages:
The nasal route has excellent potential for vaccination due to the organized immune systems of the nasal mucosa.
It is non-invasive and needle-free.
It is easy to administer as it does not require trained health care workers.
This can eliminate needle-associated risks (injuries and infections).
It is ideally suited for children and adults.
The possibility of scalable manufacturing will be able to meet global demand.
Intranasal vaccines may be most beneficial for special populations:
children (easy to use, non-invasive)
elderly patients (easy to use, non-invasive)
HIV-infected patients (no fear for needle stick injuries)
multi-morbid patients (exhausted with injections)
From a manufacturing and transportation point of view, nasal vaccines still have a better edge over intramuscular vaccines:
A clear advantage of the intranasal route is, that liquids and dry powder formulations may be used.
This gives advantages to transportation and wastage issues, because a cold chain may not be required.
Longer shelf life can be achieved.
Concerns:
There is very little evidence to back the effectiveness of this route of delivery so far and, except for some flu vaccines, attempts to deliver vaccines like this have not been successful.
Though they are primarily safe, their efficacy is tough to achieve as it depends on multiple bioengineering approaches.
It still lacks sufficient data on human trials hence mass administration may provide false outcomes.
Single dose devices will give the best protection for the vaccine, but require highly sophisticated filling technology.
Global nasal vaccine development scenario
Around 100 mucosal COVID-19 vaccines are in development globally. Around 20 of those have reached clinical trials in humans, of which at least four have completed or are undergoing phase III studies to test the safety and how well they work compared to other vaccines.
Iran gave its vaccine emergency approval in October 2021, and at least five million doses have been delivered. And China also has approved a viral vector-based nasal vaccine.
India also approved the emergency use of the internasal vaccine in September 2022.
Currently, Covishield, Covaxin, and Corbevax are part of the Government's Covid immunization drive while vaccines like Covovax and Sputnik are available at private centers.
-Article written by Swathi Satish