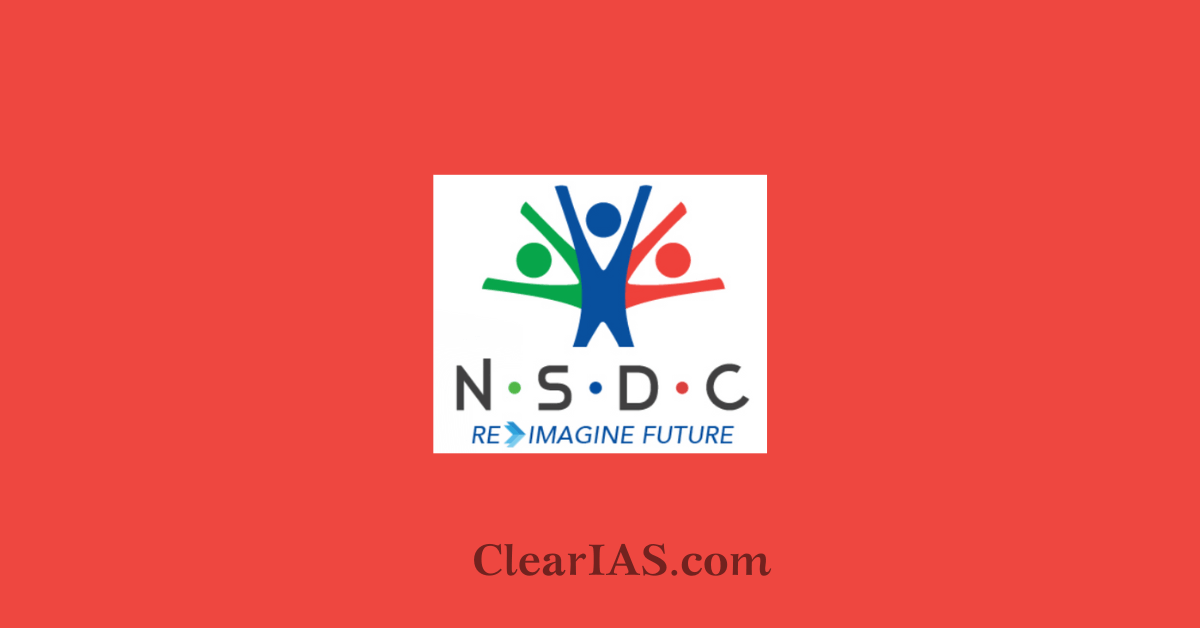 The National Skill Development Corporation (NSDC) was created to fund vocational training and support skill development systems. The NSDC organizes numerous drives and events to help unemployed youth across the nation find suitable job opportunities. Read here to learn more about NSDC.
To give impetus to the employment initiatives in the country, the National Skill Development Corporation (NSDC) under the aegis of the Ministry of Skill Development & Entrepreneurship (MSDE), Govt. of India has been organizing Rozgar Melas across the nation for providing suitable job opportunities in the private sector to the unemployed youth.
With initiatives like Rozgar Melas, the Government is ensuring parallel growth in the private/ industrial sector.
A Rozgar Mela is an event where several employers and job seekers come together for the purpose of applying and interviewing for jobs. Defined more precisely, a Rozgar Mela is an employment strategy to fast-track the meeting of job seekers and employers.
There is no end to the potential for the industry to flourish across the States with big corporates partnering with the government and pledging to invest.
National Skill Development Corporation (NSDC)
National Skill Development Corporation (NSDC) is a not-for-profit public limited company incorporated on July 31, 2008, under section 25 of the Companies Act, 1956 (corresponding to section 8 of the Companies Act, 2013).
NSDC was set up by the Ministry of Finance as Public Private Partnership (PPP) model.
The Government of India through the Ministry of Skill Development & Entrepreneurship (MSDE) holds 49% of the share capital of NSDC, while the private sector has the balance of 51% of the share capital.
NSDC aims to promote skill development by catalyzing the creation of large, quality, and for-profit vocational institutions.
The organization provides funding to build scalable and profitable vocational training initiatives.
Its mandate is also to enable a support system that focuses on quality assurance, and information systems and train the trainer academies either directly or through partnerships.
NSDC acts as a catalyst in skill development by providing funding to enterprises, companies, and organizations that provide skill training.
It also develops appropriate models to enhance, support, and coordinate private sector initiatives.
The differentiated focus on 37 sectors under NSDC's purview and its understanding of their viability will make every sector attractive to private investment.
Objective, Visions, and mission of National Skill Development Corporation (NSDC)
Objective
To contribute significantly to the overall target of skilling up of people in India, mainly by fostering private sector initiatives in skill development programs and providing funding.
Vision
NSDC was set up as part of a national skill development mission to fulfill the growing need in India for skilled manpower across sectors and narrow the existing gap between the demand and supply of skills.
"There is a compelling need to launch a world-class skill development program in a mission mode that will address the challenge of imparting the skills required by a growing economy. Both the structure and the leadership of the mission must be such that the program can be scaled up quickly to cover the whole country."
Mission
Upgrade skills to international standards through significant industry involvement and develop necessary standards, curriculum, and quality assurance frameworks.
Enhance, support, and coordinate private sector initiatives for skill development through appropriate Public-Private Partnership (PPP) models; strive for significant operational and financial involvement from the private sector.
Play the role of a 'market-maker' by bringing funds, particularly in sectors where market mechanisms are ineffective or missing.
Prioritize initiatives that can have a multiplier or catalytic effect instead of a one-off impact.
Functions of NSDC
The NSDC facilitates initiatives that can potentially have a multiplier effect as opposed to being an actual operator in this space. In doing so, it strives to involve the industry in all aspects of skill development.
The approach is to develop partnerships with multiple stakeholders and build on current efforts, rather than undertaking too many initiatives directly or duplicating efforts currently underway.
To scale up efforts necessary to achieve the objective of skilling / up-skilling 150 million people, the NSDC strives to:
Develop ultra-low-cost, high-quality, innovative business models.
Attract significant private investment.
Ensure that its funds are large "re-circulating" i.e. loan or equity rather than a grant.
Create leverage for itself.
Build a strong corpus.
The three key main roles of NSDC are:
Funding and incentivizing
Enabling support services
Shaping/creating
Projects and initiatives related to National Skill Development Corporation (NSDC)
PM Kaushal Kendra
Technical Intern Training Program (TITP)
Skill Impact Bond
Seekho Aur Kamao
Specified Skilled Worker
SWADES: Government of India is conducting skill mapping of overseas returning citizens through Vande Bharat Mission. Collected information will be shared with Indian & foreign companies so that they can contact you directly if they need someone with your skills.
Project AMBER: PROJECT AMBER (Accelerated Mission for Better Employment and Retention) is a joint initiative of the National Skill Development Corporation (NSDC) and Generation India Foundation (GIF) under the aegis of the Ministry of Skill Development and Entrepreneurship (MSDE). This project is co-funded by MSDE (under the SANKALP program) and private philanthropy and aims to train 30,000 youth, 50% of whom will be women trainees.
NIPUN
-Article written by Swathi Satish