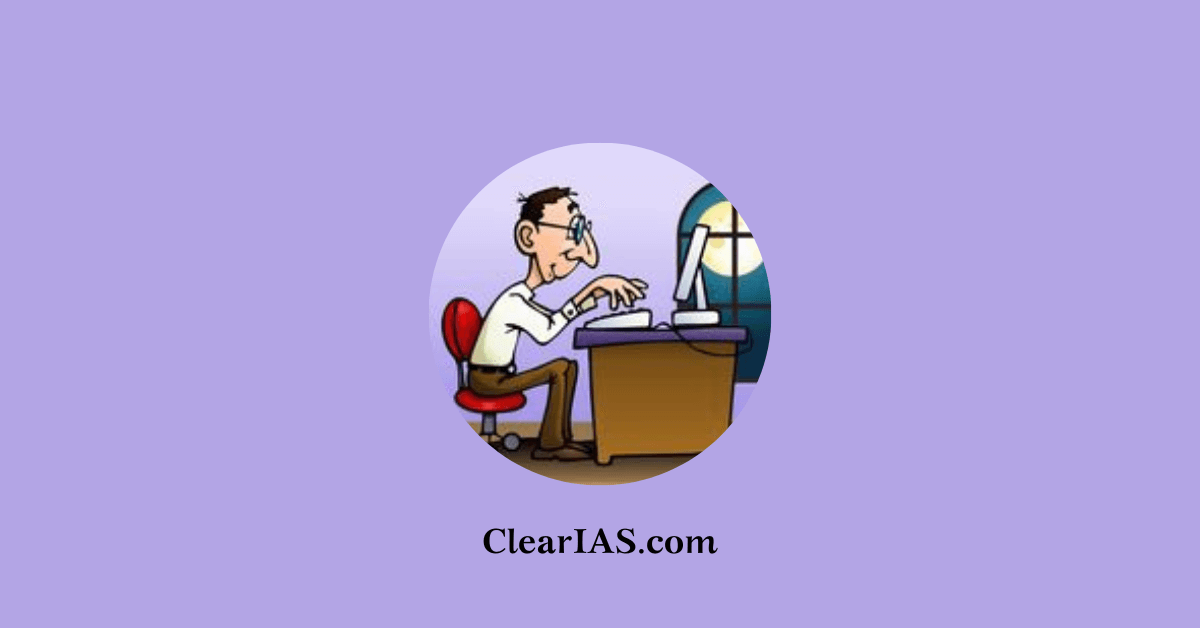 What are Occupational diseases? How are they caused? What is the stand of the International labour organisation on occupational diseases? Read further to know more.
An occupational disease is any illness that develops predominantly as a result of exposure to risk factors brought on by work related activities. Many factors can contribute to the development of "work-related diseases," including the workplace environment and other risk factors.
Biological, chemical, physical, and psychological elements that are present in the workplace or are otherwise met while employment can all contribute to occupational disorders.
Although it is sometimes believed that eliminating occupational diseases is not economically feasible, the advantages outweigh the expenses because it boosts employee morale and productivity.
Healthy employee-employer relationships boost workers' self-confidence, boost productivity, and eventually aid in the economic, social, and political development of a country.
Classification of Occupational Diseases
The main classification of occupational diseases is as follows:
Reportable occupational diseases
Occupational diseases that are reportable are those that appear on a nation's national registry, are subject to measures and compensation, and are listed as being inside the nation's legal or administrative framework.
Recognized occupational disease
An occupational disease case is recognised when a competent national authority accepts it as such in an administrative action.
Work-related diseases
Any illnesses that are caused by working conditions are considered to be work-related diseases.
By comparing their attributable fractions, occupational diseases and work-related diseases can be distinguished from one another. According to certain estimates, work-related illnesses have an attributable fraction of less than 50% while occupational illnesses have a higher percentage.
Common occupational illnesses in the world and in our country
Common occupational illnesses include asthma, COPD, dermatitis, and musculoskeletal ailments. The most prevalent occupational diseases are listed below on a global scale.
Skin diseases
It is common for employees who spend a lot of time outdoors, notably those exposed to harmful and abrasive chemicals, to acquire skin ailments. The more prevalent skin conditions include:
Eczema
Skin cancer
Skin infections
Contact dermatitis
Rashes
Ulcers
Skin inflammations
Also Read: Epidemic Diseases Act 1897: The powers under Section 188 of IPC – ClearIAS
Respiratory diseases
Diseases of the respiratory system are frequent in professions where workers are exposed to hazardous substances. Daily exposure to hazardous chemicals among industrial and construction workers causes allergies and significant respiratory conditions. These are typical among them:
Mesothelioma
Pneumonitis
Tuberculosis
Occupational asthma
Silicosis
Pharyngitis
Chronic obstructive pulmonary disease (COPD)
Hearing issues
Those who spend their days around loud machines and a lot of noise run the risk of losing their hearing.
Heavy lifting
Workers who are required to lift and carry big goods, such as porters, labourers, and construction workers, may become exhausted. Overexertion is frequently linked to the following injuries:
Hernias
Leg wounds
Sprained ankles
Back and shoulder injuries
Joint abrasions
Contemporary occupational diseases
As a result of the difficulties in today's workplace, mental health issues and stress-related illnesses are on the rise. The employees are under excessive pressure due to the employment expectations of the profit-driven economy. He doesn't have much control over it.
Workplace stress is caused by a shortage of time at the worker's disposal, a mismatch between the skills needed and those that are accessible, isolation at the office, and a lack of appreciation.
All of them can result in a number of diseases. Many musculoskeletal disorders are also brought on by prolonged computer use, a sedentary workplace culture, and a lack of mobility. Some instances of contemporary occupational disorders include:
High Blood Pressure
Muscle pain, headache
Cardiovascular diseases
Gastrointestinal disorders
Weakened immune system
Increased cholesterol
Depression
Anxiety, anger, restlessness
Common occupational Diseases in India
An inventory of occupational illnesses in India is provided in the third schedule of the Indian Factories Act of 1948. They consist of:
Chrome ulceration: Chrome ulcers, also known as chrome holes, are generally crusted lesions that are painless and reveal a 2–5 mm pitted ulcer covered with exudate. The hands, forearms, and feet are the areas of the body where ulcers most frequently develop.
Anthracosis: This illness is brought on by inhaling soot or coal dust for an extended period of time, which turns the lungs black. When continuous exposure to coal dust or soot particles causes anthracosis, the majority of the time, anamnesis is used to make the diagnosis.
Silicosis: Silicosis is a chronic lung condition brought on by exposure to hazardous quantities of silica dust, typically over a lengthy period of time. Those who handle specific materials run the risk of inhaling tiny silica dust. The dust particles might leave lung scarring after entering the lungs.
Cancer of the skin: Skin exposed to the sun is where skin cancer, or the abnormal proliferation of skin cells, most frequently occurs. Yet, this prevalent type of cancer can also develop on parts of your skin that are not often exposed to sunlight.
Toxic anaemia: When you have anaemia, your body doesn't produce enough healthy red blood cells to supply your tissues with enough oxygen.
Dermatitis due to mineral oils: When essential oils come into contact with the skin, a delayed hypersensitivity reaction can cause dermatitis (eczema) known as allergic contact dermatitis.
Byssinosis: Byssinosis is a lung condition that develops over time with repetitive exposure to cotton or jute dust in working situations with poor ventilation.
Asbestosis: A lung condition brought on by inhaling asbestos fibre, a fibrous hydrated magnesium silicate. Asbestos fibres are utilised in the construction of insulation and roofs. Long-term asbestos exposure results in lung fibrosis, which shortens breath.
Contact dermatitis: Skin irritation is brought on by coming into contact with certain things that causes rashes, dry skin, and itching.
Noise-induced hearing loss: The hearing impairment known as noise-induced hearing loss (NIHL) is brought on by exposure to loud noise. Individuals may lose their ability to perceive a specific frequency range or have poor hearing, including increased sensitivity to sound or ringing in the ears.
Coal miners' pneumoconiosis: The occupational pneumoconiosis known as black lung illness, sometimes referred to as coal workers' pneumoconiosis (CWP) or simply black lung, is brought on by prolonged exposure to coal dust.
Occupational cancer: Occupational cancer has been linked to exposure to chemicals, dusts, radiation, and particular industrial processes. Cancer may develop as a result of mutations brought on by carcinogens, which are substances that cause cells to grow out of control.
Toxic nephritis: The inflammation of the kidneys is known as nephritis. The ability of the kidneys to remove extra water and waste from the blood can be affected by this inflammation.
Occupational illnesses and the ILO
All employees must be safeguarded from illness, disease, and damage resulting from their occupation, according to the ILO's constitution. The reality, though, is quite different.
According to recent ILO figures, there are 2.78 million work-related deaths annually, of which the majority (2.4 million) are caused by occupational diseases.
In addition to the negative consequences it has on the economy of the country and the world, this causes the workers' families to endure immense suffering. Compensation, lost workdays, output loss, reconversion, and medical expenses all heavily impact the worker's family, the company, and the country. This is equivalent to roughly 3.94% of the global GDP.
Employers also have to deal with early retirements, lost labour and man-hours, and exorbitant insurance premium expenditures.
Nonetheless, the situation can be improved with appropriate preventative measures, a system of prompt reporting and restitution, and routine inspections.
As a result, the ILO has established standards for workplace safety and health. By putting the right tools in the hands of businesses, employees, and governments, these standards help to ensure workplace safety and security.
Occupational health and safety issues are directly or indirectly addressed in nearly half of ILO documents.
More than 40 standards specifically addressing workplace safety and health have been established by the organisation. Also, it has ratified more than 40 standards of conduct.
Major ILO Instruments on Occupational Safety and Health
Major ILO Instruments on Occupational Safety and Health are as follows:
Promotional Framework for Occupational Safety and Health Convention, 2006 (No. 187)
The Convention outlines a logical and methodical approach to handling workplace safety and health issues. Additionally, it encourages the acceptance of current occupational safety and health conventions.
The government, employees and their organisations, employers and their organisations, and other stakeholders will engage in talks and communication in order to define and execute clear national policies on occupational safety and health.
The ultimate goal is to instil a culture of preventive safety and health across the country.
Occupational Safety and Health Convention, 1981 (No. 155)
The objectives of this Agreement (and its 2002 protocol) are as follows:
Adopting a comprehensive national occupational safety and health policy, outlining the actions that businesses and governments should do to advance occupational safety and health, and enhancing working conditions.
The instrument recognises that national conditions and practices may affect how different a nation's policies are. Another duty outlined in the instrument is the periodic assessment of the specifications and procedures for recording and publishing occupational accidents and illnesses.
Occupational Health Services Convention, 1985 (No. 161)
The creation of occupational health services at the level of companies is provided for by this Agreement. According to this, such services should primarily perform preventive duties and provide advice on safety and health requirements to the employer, the employees, and their representatives in the workplace.
The Occupational Safety, Health and Working Conditions Code, 2019
There are currently more than 100 State laws and 40 Union legislation that regulate various elements of labour in India, including labour disputes, working conditions, social security, and wages. These laws are made by both the Parliament and State Legislatures.
The Second National Commission on Labour suggested that the current labour laws be unified into broadheads in 2002 :
Industrial relations,
Wages,
Social security,
Safety, and
Welfare and working conditions.
The fact that there are numerous laws governing worker health, safety, and working conditions led to the recommendation that these laws be combined into two codes:
ensuring safety at the workplace
stipulating basic standards of working conditions, work hours, and leaves.
A number of labour regulations that address workplace safety, health, and working conditions are combined and replaced by the Occupational Safety, Health and Working Conditions Code, 2019 (OSHWCC).
These laws include the Mines Act of 1952, the Dock Workers Act of 1986 (Safety, Health, and Welfare), the Factories Act of 1948, the Contract Labor Act of 1970, and the Inter-State Migrant Workers Act of 1979.
The Code establishes duties and obligations for both employers and employees and replaces sections on worker health, safety, and working conditions. It aims to control the working environment's health and safety for those who operate in all mines and ports and any firm with at least ten employees.
The bill has not yet become law, though. On July 23, 2019, it was introduced in Lok Sabha, and on October 9, 2019, it was referred to the Standing Committee on Labour and Employment.
Conclusion
It is impossible to address occupational health and occupational disorders separately. It ought to be a crucial component of a significant institutional change that affects and improves every level of government.
It is necessary to design and implement extensive consulting programmes with the financial assistance of wealthy nations in order to affect every worker's life. Every employee has a right to good health and well-being.
These liberties are necessary for the fundamental right to life and dignity as well as being fundamental to human existence. Much more difficulties arise in underdeveloped and impoverished countries where the unorganised sector is more predominant.
Article Written By: Atheena Fathima Riyas