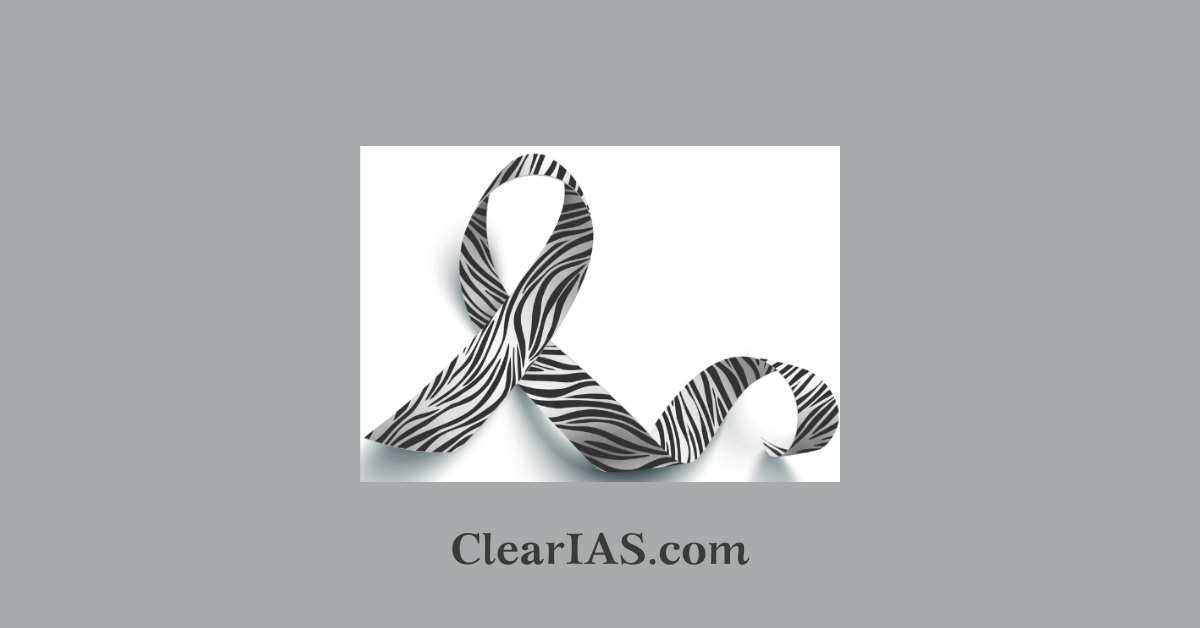 What are rare diseases? What are the provisions for its treatment? Are there any policies in place for rare diseases? Even though there is no single widely accepted definition for rare diseases, there are indicators accepted globally. Read here to learn more about them.
Recently, Delhi high court set up a national rare diseases committee to implement the National Policy for Rare Diseases, 2021.
National Rare Diseases Committee (five-member panel) will also look into the cases of patients enrolled with the All-India Institute of Medical Sciences (AIIMS), Delhi, and how their treatment can begin.
It will ensure its implementation efficiently and ensure that its benefits reach patients.
What are rare diseases (RDs)?
A disease is considered rare if it only affects a tiny portion of the population.
An orphan disease is a rare ailment that, in some regions of the globe, lacks a market big enough to attract funding and resources for the development of therapies, unless the government grants economically beneficial circumstances to developing and commercializing such treatments.
Orphan medications are those made or purchased in this way.
WHO defines a rare disease as an often debilitating lifelong disease or disorder with a prevalence of 1 or less, per 1000 population.
However, different countries have their definitions to suit their specific requirements and in the context of their population, health care system, and resources.
In the US, rare diseases are defined as a disease or condition that affects fewer than 200,000 patients in the country (6.4 in 10,000 people).
EU defines rare diseases as life-threatening or chronically debilitating condition affecting no more than 5 in 10,000 people.
Japan identifies rare diseases as diseases with fewer than 50,000 prevalent cases (0.04%) in the country.
Challenges associated with RDs
Early diagnosis of rare diseases is a challenge owing to multiple factors that include a lack of awareness among primary care physicians, and a lack of adequate screening and diagnostic facilities.
There is a lack of awareness about rare diseases in the general public as well as in the medical fraternity.
A fundamental challenge in research and development for the majority of rare diseases is that there is relatively little known about the pathophysiology or the natural history of these diseases.
Rare diseases lack published data on long-term treatment outcomes and are often incompletely characterized.
Availability and access to medicines are important to reduce morbidity and mortality, but despite progress in recent years, effective or safe treatment is not available for most rare diseases.
As the number of persons suffering from individual rare diseases is small, they do not constitute a significant market for drug manufacturers to develop and bring to market drugs for them. For this reason, rare diseases are also called orphan diseases, and drugs to treat them are called "orphan drugs", and the prices are extremely high apparently to recoup the cost of research and development.
Data on how many people suffer from different diseases that are considered rare globally is lacking in India.
To overcome this, a hospital-based National Registry for Rare Diseases has been initiated by ICMR by involving centers across the country that are involved in the diagnosis and management of Rare Diseases.
National Policy for Rare Diseases (NPRD), 2021
The Government has launched National Policy for Rare Diseases (NPRD), 2021 in March 2021 for the treatment of rare disease patients.
The rare diseases have been identified and categorized into 3 groups namely Group 1, Group 2, and Group 3.
Group 1: Disorders amenable to one-time curative treatment- for example, organ transplant or Hematopoietic stem cell treatment.
Group 2: Diseases requiring long-term/lifelong treatment having a relatively lower cost of treatment and benefit have been documented in the literature and annual or more frequent surveillance is required- This group includes diseases that require dietary management, such as phenylketonuria, and diseases that require specific drugs or hormonal therapies.
Group 3: Diseases for which definitive treatment is available but challenges are to make optimal patient selection for benefit, very high cost, and lifelong therapy.
The salient features of NPRD, 2021 are as under:
Provision for financial support of up to Rs. 50 lakhs to the patients suffering from any category of Rare Diseases and for treatment in any of the Centre of Excellence (CoE) mentioned in NPRD-2021, outside the Umbrella Scheme of Rashtriya Arogaya Nidhi.
To receive financial assistance for the treatment of rare diseases, the patient of the nearby area may approach the nearest Centre of Excellence to get assessed and avail of the benefits.
Eight (08) Centres of Excellence (CoEs) have been identified for the diagnosis, prevention, and treatment of rare diseases.
Five Nidan Kendras have been set up for genetic testing and counseling services.
The NPRD, 2021 has provisions for the promotion of research and development for the diagnosis and treatment of rare diseases; the promotion of local development and manufacture of drugs, and the creation of a conducive environment for indigenous manufacturing of drugs at affordable prices.
Department of Pharmaceuticals has initiated the implementation of the Production Linked Incentive Scheme for Pharmaceuticals.
The Scheme provides financial incentives to manufacturers selected under the Scheme for domestic manufacturing of various product categories, which also include Orphan drugs.
Some of the disease-prevention initiatives of the National Health Mission (NHM) address certain RDs and can easily be expanded to manage many such preventable RDs.
In addition, NHM programs can provide a unique epidemiological data repository to strengthen the National Rare Disease Registry.
These programs can also play an important role in providing a continuum of care for many RDs that need lifelong management.
Rare disease management
Effective RD management requires prevention, early diagnostics, timely intervention, rehabilitation of patients, and an efficient data-driven public health surveillance system.
Primary prevention:
It is essential to identify causal factors and plan systematic prevention strategies.
RDs can be caused by various factors including genetics, environment, exposure to teratogens (infections or toxic agents), maternal health, nutritional deficiencies, or unknown factors.
The primary prevention strategy of childhood RDs needs to integrate prevention mechanisms in existing prenatal and postpartum health programs.
Primary reproductive health care is an essential public health service and crucial to RD management.
Secondary prevention: screening and early identification
The secondary preventive measures seek to detect conditions early, ideally before symptoms appear to enable early action.
For many RDs, prompt treatment can stop the disease before it reaches a crippling stage and avoid long-term disability.
One such preventative measure that has been effectively used to manage or prevent the effects of curable RDs in children in several countries is newborn screening.
Rashtriya Bal Swasthya Karyakram (RBSK) is NHM's flagship program for child health and screening that aims to improve the survival outcomes of children born with congenital anomalies through early identification and intervention.
Diagnosis
In India, on average, diagnosis of RDs takes about 7 years or more after the onset of symptoms and in many cases, it remains undiagnosed.
District Early Intervention Centres (DEIC) provides service coordination and referrals to appropriate tertiary healthcare services for further diagnosis, treatment, and management.
Treatment and management
Among all the globally identified RDs, only 5% are treatable.
Most RDs do not have an approved treatment and patients usually receive non-targeted functional therapies for their symptoms.
In the absence of epidemiological data, NPRD 2021 identifies three groups of disorders as RDs based on their treatment.
Rehabilitation and supplementary services
The financial burden of RD treatment and management has an immense societal impact and huge implications on the individual patient and their family.
Data collection and surveillance
The epidemiological data in RDs include determining the prevalence, incidence, distribution, natural history, and causal factors.
This data helps define RDs in the country's context and assess their burden, thereby guiding policy decisions in terms of resource allocation.
Also read: Neglected Tropical Diseases
Way forward
The NHM's current public healthcare initiatives offer a tremendous amount of promise to improve RD screening, prevention, and supportive treatment.
However, RDs require extensive care from several healthcare specialists and a multisystem approach to diagnosis and therapy. To accurately diagnose and treat RDs, a more concentrated route is therefore required after screening and identifying the possible patients.
-Article written by Swathi Satish