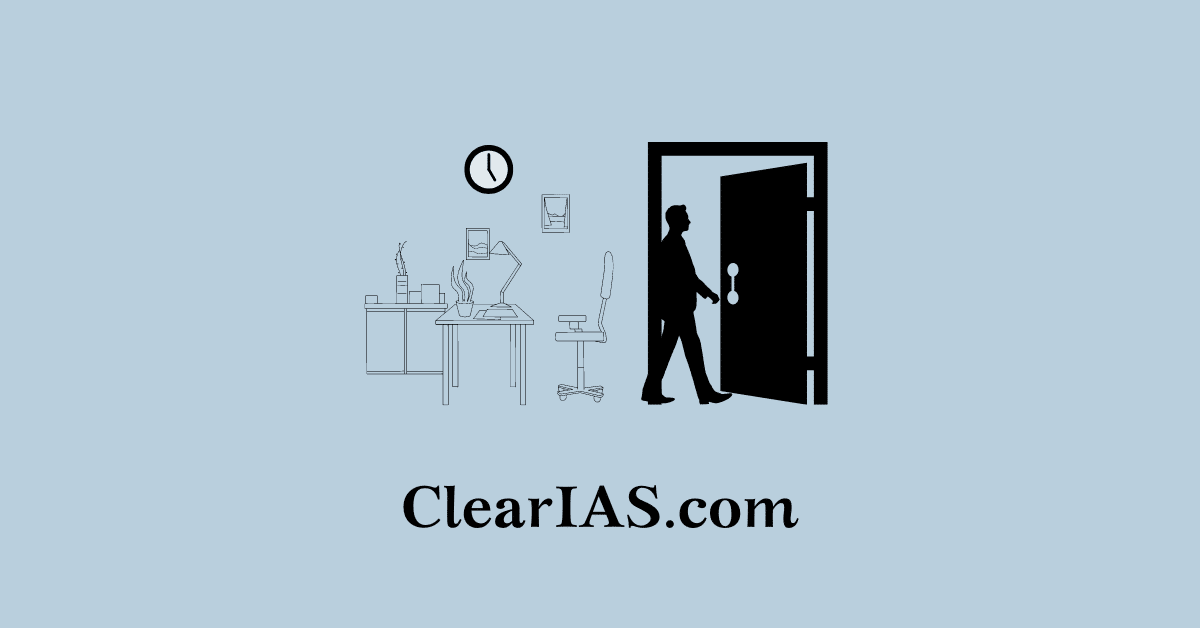 Recently, the phrase "quiet quitting" or "silent quitting" has gained popularity. Does quiet quitting actually mean quitting a job? Why is it in the news recently? What are the reasons behind the quiet quitting? Read to know more.
The phrase "quiet quitting" was first used by economist Mark Boldger in the Economics Symposium on "Diminishing Ambitions" in Venezuela, conducted at Texas A & M University in September 2009.
Later, many famous economists like Thomas Sowell and writers like Nick Adams continued using the term "quiet quitting" in their works and speeches.
However, this word started to acquire momentum in the wake of the COVID-19 lockdown and work-from-home culture among the workforce.
What is 'quiet quitting'?
Despite its name, quiet quitting doesn't mean actual quitting.
It is a phenomenon in which the employee doesn't go above and beyond the responsibilities of their position.
Some employees choose to quiet quit as a result of being overworked and having their work-life balance neglected by demanding management.
For many, the aim of quiet quitting is to establish boundaries between their personal and professional lives.
For others, quiet quitting happens because of low motivation with respect to the job.
Characteristics of Silent Quitters
Silent Quitting involves matters such as:
Shutting down the job-related activities exactly at the designated end time.
Not taking any extra effort to provide any additional value to the job/organisation.
Performing only the duties that have been allocated.
Not participating in projects voluntarily.
Not checking work-related messages or emails at home.
Preserving time for one-self, friends or family.
Who will quiet quit?
Even though the discontent is pervasive throughout the workforce, younger people are more likely to be quiet quitters.
Among the younger people, those who are non-engaged are more likely to do silent quitting.
Before going into the details, let's go through a related concept – employee engagement.
What is Employee Engagement?
Employee engagement is closely tied to quiet quitting.
The extent of connection employees have with the company and the work they undertake is known as employee engagement.
Employee engagement is strongly influenced by companies' culture and the work environment.
Employees' perceptions about their employer will also be influenced by communication, trust, and support from the workplace.
The secret to energizing a high-performing staff is employee engagement.
Employ engagement is of three types. They are:
1. Actively engaged employees:
Actively engaged employees are those employees who have a strong emotional bond with the company and they work for the objectives of the company rather than merely for a paycheck or the next promotion.
They excel while working in collaborative settings with coworkers and bring unique ideas and creativity to problem-solving.
These employees are completely satisfied with their jobs and eager to contribute extra time and effort to the company.
This group of employees takes initiative with projects and frequently goes above and beyond what employers request.
Actively engaged workers produce higher levels of service, quality, and productivity, which in turn boosts customer satisfaction and increases sales, profit margins, and shareholder returns.
2. Actively disengaged employees:
On the contrary, "actively disengaged" employees are those who are unsatisfied with their work environment.
Moreover, their involvement can lower production, affect the morale of different teams, and cost the business a lot of money. They are more likely to quit their job.
Employees that are actively disengaged are more likely to be looking for work at other companies, which may have an effect on a company's retention rates.
3. Non-engaged employees:
They put in their time and carry out their duties, yet they have a more unbiased opinion of the business. Quiet quitting falls into the category of non-engaged.
In quiet quitting the workers will fall in between the categories of "actively engaged" and "actively disengaged."
Those employees who merely show up to perform the barest minimum are known as quiet quitters.
What is the impact of quiet quitting in companies?
The low productivity levels of quiet quitters are a major issue for employers due to the rising threat of an economic slowdown.
Employee disengagement at work caused the global economy to slow down.
Now companies like Google are announcing impending layoffs in reaction to decreased overall productivity.
What is the impact of quiet quitting among the employees?
Employee rifts can result from the inactivity of quiet quitters at work because some are left to cover for others.
This in turn creates a hostile working atmosphere that can make workers even more dissatisfied.
Working the bare minimum for a bad job for the long term could also mean giving up the chance to find a better, more meaningful career opportunity.
The possibility of losing their jobs is another risk for the quiet quitters.
What are the reasons for Quiet Quitting?
The main reasons for quiet quitting based on a Pew Research Center report, are as follows:
1. Poor job satisfaction among the employees.
2. Lack of opportunities for career and self-development.
3. Lack of appreciation for their work from their employers or superiors.
4. The overall desire for a better work environment.
These were essentially the same reasons behind 'The Great Resignation' of 2021.
How an employer can identify their employees quiet quitting?
Quiet quitting involves a shift in the way your employee approaches their profession. The common behaviours shown by the quiet quitters are:
1. Quiet quitters show a very low level of enthusiasm in their work. They might not come up with as many project ideas.
2. Quiet quitters may begin going early or clocking out late. Even if they work, the overall productivity of quiet quitters is low. They might refuse to work beyond their contracted hours unless the employer offers overtime rates or other incentives.
3. It's possible that workers will stop participating in team discussions and meetings. They show a lack of interest in the company's endeavours. These employees' coworkers frequently complain about picking up their slack.
What is the risk factor in quiet quitting?
Although doing less may be appealing in the short term, according to the majority of workplace experts, doing so could ruin one's career and negatively impact corporate productivity.
Suggestions for dealing with Quiet Quitting
Quiet quitting has happened as a result of the dissatisfaction that a lot of employees are feeling as a result of the pandemic and the financial difficulties associated with it.
Now employees are evaluating their priorities and taking measures to prevent these burnouts.
Employers can take the following actions to reduce quiet quitting and thereby increase employee retention.
1. Create a work culture resistant to employee burnout by encouraging the staff to prioritise their wellbeing. Encouragement of daytime breaks, making use of vacation time, and paid time off will ensure that the employees maintain a balance between their professional and personal lives.
2. The employers can conduct regular discussions with the team members and go through the specifics of what, as an employer, your expectations from each of the employees. In return, the employer has to pay attention to his employees' requirements too.
3. Employee surveys should be conducted frequently by managers. To obtain a broad notion, you can use pulse surveys, and you can do one-on-one meetings to get qualitative feedback from your employees.
4. Some companies employ "fleeting benefits" and perks to combat the quiet quitting of their employees. But this is not enough. A total reward strategy should be implemented by including benefits, compensation, career advancement, and appreciation for their work. This will encourage long-term employee engagement. If properly managed, these characteristics will reduce the likelihood of quiet quitting and increase employee engagement.
5. Provide flexible working hours and put more emphasis on the output of employees' work than the number of hours they work. The flexible working environments, also enhance employee morale, productivity, talent and retention.
6. Avoid sending after-hours communications that are not necessary and encourage staff to turn off their phones and computers completely so they may enjoy their time off.
Terms related to Quiet Quitting
Great Resignation of 2021, moonlighting, daylighting, and quiet firing are a few terms related to quiet quitting.
1. The 'Great Resignation' of 2021
In May 2021, Anthony Klotz, a management professor from University College London's School of Management, predicted a "continuous mass exodus" and so coined the term "Great Resignation."
"The Great Resignation" also known as "The Big Quit," or "The Great Reshuffle."
It started in response to the COVID-19 epidemic in early 2021, in which a large number of employees had been voluntarily leaving their workplaces.
The main reasons for the Great Resignation of 2021 are as follows:
Income stagnation despite rising living expenses.
Few chances for job advancement.
The unpleasant work environments.
A lack of incentives for their efforts and overtime work.
The rigid policies regarding work-from-home culture.
The persistent job unhappiness and the growing workload.
2. Moonlighting
Working a second job after regular business hours is known as moonlighting.
Usually, as part of moonlighting, in addition to a regular 9 to 5 job as the main source of income, an individual may work with another company, usually in the evening/night to supplement his/her income.
3. Daylighting
In daylighting the second job is held during the exact same 9 to 5 hours as your primary job, this practice is known as daylighting.
4. Quiet Firing
It refers to the situation where a boss shirks their responsibilities in an attempt to get an employee to quit rather than effectively managing them.
In quiet firing, the supervisors will purposefully keep their staff members from having opportunities to advance their careers. This may be done by preventing them from taking part in special projects or by hindering their chances of getting a raise or a promotion.
Managers who are not confident in their ability to lead may be more likely to quiet fire their workers.
Managers who quiet fire will completely withdraw and expect the employee will go on their own, rather than taking the time to sit down and tactfully teach an employee through their weaknesses.
Employers may find it beneficial to enrol managers in feedback training to assist them in recognizing their workers' on-the-job behaviour and in determining whether they are non-engaged or falling behind.
Conclusion
Through this article you can understand that Quiet quitting happens as a result of two things:
Employers who don't know how to engage and retain their staff.
Employees who are only tactically considering their own work-life balance.
Quiet quitting serves as a reminder that issues with employee engagement might result in high staff turnover.
Staff engagement must be the first thing that an employer should consider if they want to reduce attrition and increase employee retention.
The employers should ensure that each member of the team feels valued, supported, and aware of their role in achieving the company's strategic goal.
So a strong company culture and a clearly addressed employee engagement policy are essential for new age companies.
This will in turn improve the productivity, and staff retention rate of the company.
Article written by: Priyanka Sunil