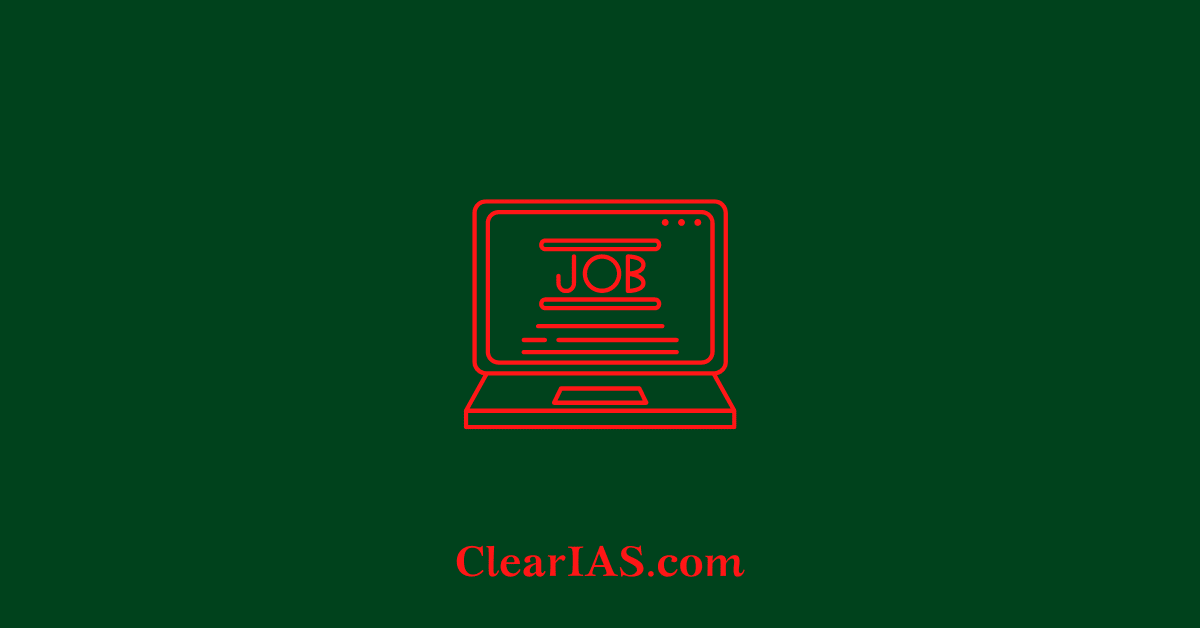 What one means by Tech Layoff? Why are top companies laying off employees? What are the impacts of Layoff? How will global layoffs impact India? What are the layoffs laws in India? Read further to know more about tech layoff.
A global placement and coaching company reports that several American multinational corporations, including tech behemoths Amazon, Meta, Intel, and Twitter, have announced significant Tech layoff that could affect India's export prospects, particularly in the information technology (IT) sector.
In the tech sector alone, 104 companies sacked over 26,000 employees just in January, and on average, over 1000 workers are let go every day. Indians make up 30–40% of all laid-off workers in the IT industry.
What one means by Tech lay-Off?
A Tech layoff is when an employer permanently or temporarily terminates an employee's employment for factors unrelated to that employee's performance.
Employees may be let go when businesses try to reduce expenses, as a result of a drop in demand for their goods or services, a seasonal closure, or during a recession.
Employees who are let go forfeit all earnings and benefits from the employer but are still eligible for unemployment insurance or compensation (typically in the USA).
The primary cause of the layoff is a midlife crisis, which is defined as the time when a corporation or a nation has financial difficulties.
Why are top companies laying off employees?
Numerous factors led to the Tech layoffs, which can be summed up as follows:
Covid 19 Pandemic:
The impact that Covid has had and continues to have on the economies is what led to the layoffs at these companies.
The use of the internet significantly increased during COVID, but it significantly reduced and had an impact on several fields after the epidemic.
The companies increased their output to satisfy the market demands after the Pandemic as a result of an increase in general consumption, which has since sharply declined.
Cost Cutting led Tech layoffs:
The company's decision to reduce costs in some way is one of the primary causes of layoffs.
The company may find itself in need if its profits are insufficient to cover its costs or if it needs a significant amount of extra money to deal with debt repayment.
Moderation-led layoffs:
Companies are aiming to reduce their personnel after the epidemic as remote work becomes popular to relieve cost pressure.
Ukraine-Russia War:
Layoffs have resulted from the loss of these businesses because the war has affected the entire world and made the recession worse.
The International Monetary Fund (IMF) has described projections for global GDP growth in 2022 and 2023 as pessimistic because of the ongoing Russia-Ukraine War, given the epidemic.
Potential Economic Recession:
The layoff tsunami is a result of a severe recession that experts predict will soon affect several large economies. The same thing has already happened in a few countries.
Since March of this year, central banks have been frantically trying to contain the global inflation crisis by raising interest rates to make borrowing and spending more expensive.
Staffing redundancies:
Layoffs can also happen when a business needs to get rid of a few positions because of overstaffing, outsourcing, or a change in responsibilities.
To increase the effectiveness of its operations, a corporation can desire to get rid of superfluous positions.
Relocation:
It may be necessary to fire certain employees if the company moves its activities to a new location. The local economy will be impacted by the initial location's closure in addition to the affected employees.
Merger or buyout:
A company's leadership and corporate orientation may change if it is acquired by another company or chooses to combine with another. There is a potential that new management may set new objectives and plans, which may result in layoffs.
Impact of Layoffs
The following are just a few of the numerous negative economic and societal effects of layoffs:
The rise in Unemployment due to layoff:
The economy's biggest challenge is unemployment. The problem is made worse by the unexpected layoffs.
Impact financially:
Even if businesses offer severance packages to employees who are laid off, it still represents a significant financial loss for the person and burdens the entire family.
Loss of prospects:
After losing their employment and changing their visa status to find a new job within the permitted time of a few months under these foreign work visas, many Indian IT professionals who are on non-immigrant work are currently looking for ways to remain in the US.
Impacts goodwill due to layoff:
Layoffs affect the company's reputation with customers.
Affects Mentally:
A person who is laid off experiences both financial and psychological effects. Layoffs have an impact on a person's productivity and mental health.
Cut-throat market competition:
Layoffs are an unpleasant but common occurrence in a market economy that is open to trade and competition.
Immense loss to the workers by layoff:
Layoffs can have a negative psychological and financial impact on the affected employees as well as on their families, communities, coworkers, and other companies.
Decreased customer loyalty:
Customers are informed when a business fires staff that it is experiencing some sort of crisis.
Emotional Distress:
The person who is laid off experiences the most pain, but other employees also go through emotional pain.
Employees who work in dread are more likely to be less productive.
What is the outlook for the Indian IT industry by a layoff?
Being among the top employers in the organised sector, Indian IT services companies are prone to be impacted by any changes in the world economy.
The top two companies, TCS and Infosys, have attrition rates (the number of workers per 100 resigning on their own) that are still high, indicating that there is enough demand in the market for other companies to lure workers away with the promise of greater compensation.
Indian IT professionals make up about 30% to 40% of the total number of layoffs. They are in the US on L1 and H-1B visas. The H-1B visa enables American businesses to employ international businesses.
According to media sources, Indian companies also experienced this issue in 2022, when they laid off more than 10,000 workers primarily in the tech and e-commerce sectors.
Ten firms were in the e-commerce sector, and seven were in the edtech sector, of the startups that had let employees go.
Seven of these firms, specifically Ola, Byju's, Unacademy, Vedantu, Cars24, and Mobile Premier League, became unicorns (MPL).
When it was a unicorn, Blinkit, formerly known as Grofers, hired employees. However, after being acquired by Zomato, it no longer qualifies as a unicorn.
How will global layoffs impact India?
Given that the Covid-19-induced acceleration and growth have not kept up, the largest IT businesses are preparing for challenging times to come.
On start-ups layoff:
Given the tightened funding conditions, the Indian start-up layoff tracker by Inc42 revealed that more than 15,700 employees have been let go in 2022.
Declining online content consumption:
One explanation is that there has been a fall in the proportion of internet users visiting educational websites after the pandemic's end.
For cost-cutting:
Because they are responsible to investors, management carefully considers staff levels when trying to reduce expenses and maintain profit margins.
On Big tech firms:
In the long run, this will have an impact on employment opportunities in Indian businesses.
Layoffs law in India
The state-level government has power over and is not subject to federal regulation about layoffs in the IT, edu-tech, startups, social media, and other related sectors of both Indian and foreign corporations.
Mass layoffs are prohibited by the Industrial Disputes Act, and both the federal and state governments have the authority to take measures to safeguard the interests of the workers, according to the Labour and Employment Minister.
Process of termination under the terms of the Industrial Disputes Act: Section 3(1) of the Industrial Disputes Act, 1947 requires businesses and organisations with 100 or more employees to request government approval before initiating any form of layoffs or closures.
Way forward
Programs for voluntary retirement can help people make the move to retirement more easily.
Limit extras:
If a business is laying off employees to save money, it can also seek other ways to cut expenses. For instance, the managers of the organisation may decide to freeze future hiring or cut back on bonuses.
Take a look at a virtual office:
Keeping only the most crucial employees on-site while sending the others home to work remotely is another approach to save costs.
Provide more unpaid time off:
Instead of cutting employee positions, a business owner can save money by providing more unpaid time off.
Article written by Aseem Muhammed