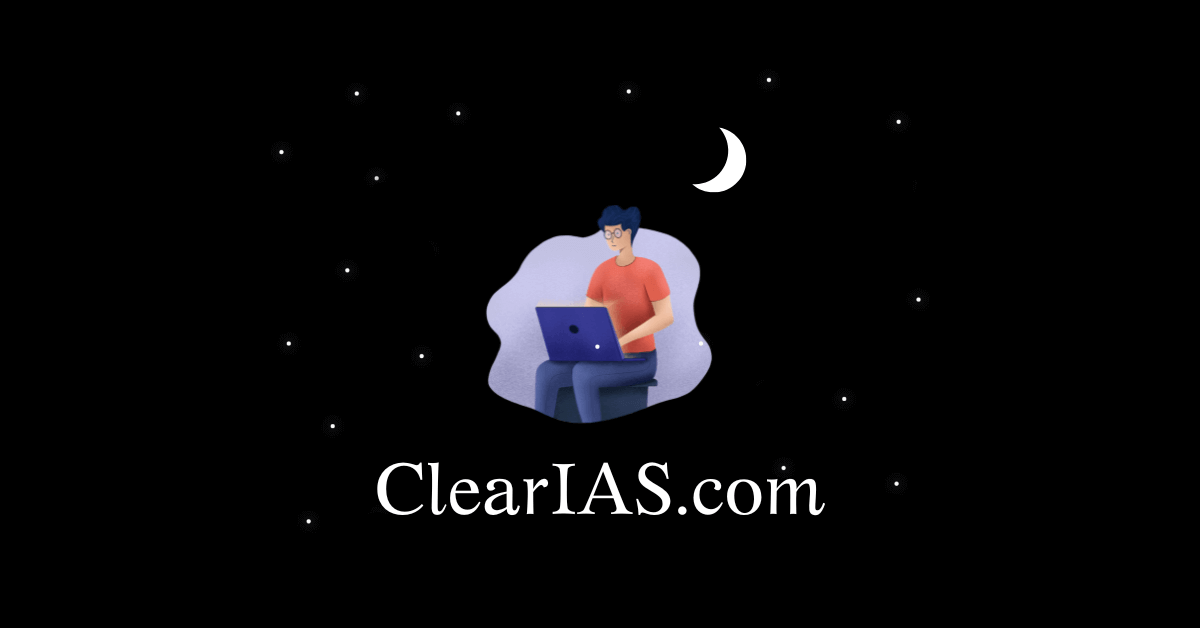 The idea of "moonlighting" is making headlines now. Is moonlighting a new phenomenon? Why is it in the news? Why many IT companies are against employees moonlighting? Read to know more.
Moonlighting is not a new concept.
We may remember some of our teachers, who worked in the school from 9 am to 5 pm and provided tuition to kids in the evenings or on weekends.
Doctors who work full-time in private hospitals may also occasionally do part-time private practice at home. At times when we are ill and want to consult a doctor, we may do so at their private clinic close to their residence.
On an hourly basis, housekeepers may work in several households each day.
Employees can also be seen engaging in a variety of extracurricular hobbies like music, singing, acting, theatre, creating content for social media, and other artistic pursuits in addition to their regular jobs nowadays.
These are some of the examples of moonlighting that we come across in our life.
What is moonlighting?
Working a second job after regular business hours is known as moonlighting.
Usually, as part of moonlighting, in addition to a regular 9 to 5 job as the main source of income, an individual may work with another company, usually in the evening/night to supplement his/her income.
How this concept got its name "Moonlighting"?
The phrase "moonlighting" refers to working a covert job, particularly at night.
After concluding their day shifts at their primary employment, employees would choose to work under the "moonlight" ie., at night.
Types of moonlighting
According to the HRM (Human Resources Management), Moonlighting is mainly divided into four. They are:
1. Blue Moonlighting
Blue moonlighting is the term used to denote failed efforts at moonlighting.
It's not easy to manage two jobs in a day for many. The scenario where the employee finds it difficult to manage both jobs is called blue moonlighting.
2. Quarter Moonlighting
Every second job may not be full-time. It can be part-time too.
Quarter moonlighting is the practice where an employee works in a part-time job after his regular job.
3. Half Moonlighting
Half moonlighting is spending more time than required by a part-time job in an additional job.
Usually, the term half moonlighting is used when the employee spends 50% of their available time at a part-time job.
4. Full Moonlighting
Full moonlighting is managing two full-time professions/jobs in parallel.
Some individuals even build their own businesses while continuing to work at their normal jobs.
There can be even scenarios where the social status of the individual is determined by their second occupation.
What are the reasons for moonlighting?
Some of the reasons for the increase in the recent moonlighting phenomena across the world are as follows:
1. Low salaries and incentives are not enough to maintain life standards
Many Indian companies typically have lower starting salaries, when compared with foreign companies.
Further, the starting salaries of major IT companies in India has been remaining in the same range for the last 10-12 years. Even the inflation factor is not accounted for.
The demand-supply equation is in favour of employers in many sectors.
With only a few companies to provide jobs, the educated youth have no option other than to opt for a low starting package.
However, many employees are deeply unsatisfied with the pay package.
Many employees believe that their employers are taking advantage of them for higher profits. They feel demoralised by their employer's policies and pay.
Employee unhappiness with respect to current pay leads to moonlighting in the workplace.
2. Rising inflation:
People are compelled to work two jobs in order to support their lifestyles due to the rising cost of basic necessities as a result of inflation.
3. Parallel income streams are needed to ensure financial independence
The salaries offered by many companies may not be up to the mark to ensure living standards.
Further, new generation employees are eager to attain financial independence at the earliest. The FIRE concept (Financial Independence; Retire Early) is popular among the modern youth.
Without multiple income sources, it may be really difficult to ensure financial independence in future.
Techies usually go to side jobs as a second source of income.
4. Covid-19 Pandemic and work from the home trend:
During the COVID-19 lockdown, when everyone started working from home, employees got more time on their hands.
Further, there was no continuous supervision that usually happens in office jobs.
Many employees took up a new hobby or activity that gives them an extra source of income.
5. Mass Layoffs and Hiring freezes:
Many professionals especially in tech companies have had sleepless nights due to the COVID-19 epidemic as several businesses have announced huge layoffs and the process of hiring slows down during the lockdown. Employees were obliged to take up side employment during the lockdown as a result of the worry of losing their jobs.
6. Entrepreneurial spirit:
There is a new vigour among youth to start their own ventures, particularly inspired by many high-growth startups.
The startup culture is a great motivation for many to moonlight.
A regular job provides capital support for the founders of the start-ups. As the failure rate with startups is really high, a parallel job will provide a good backup option in case of closure.
7. Lack of appreciation by employers:
The workers are nonetheless unhappy with their job duties and responsibilities. Because their employers don't value their efforts, they begin to feel alienated within the organisation.
8. Upgrading their skill for different job profiles:
In some circumstances, a person could think about concurrent employment to advance their skills and pursue a career path that feeds their interest and passion.
9. To combat boredom:
To fight the psychological effects of boredom brought on by the COVID-19 lockdown, the employees began to pursue their passions or side jobs.
10. Utilization of extra time in creative ways:
Moonlighting has increased as a result of the transition to remote employment. Because of the work-from-home culture, employees' days are longer because they spend less time going to and from the office. Some of the employees use this extra time for their side gigs.
Why is moonlighting in the news recently?
During the COVID-19 epidemic, the tendency of establishing side businesses or projects became apparent. It provided its staff with the seclusion they required so they could work concurrently on projects for other businesses.
According to a recent Kotak Institutional Equities poll of 400 persons working in the IT and ITeS industries, 65 per cent of respondents knew of people who were looking for part-time work or moonlighting from home. Hence, moonlighting has elicited conflicting reactions from IT organisations in recent weeks. The topic of moonlighting has sparked new discussions and polarised viewpoints among tech experts. The ethical and legal issues of moonlighting are the main topics of discussion.
Is moonlighting ethical?
The companies are split into two groups by moonlighting: old-school IT enterprises and new-school ones. For commercial reasons, the majority of traditional businesses forbid their staff from working for third parties. The new age group, meanwhile, thinks that morality should evolve through time.
Moonlighting gained public attention, after Swiggy, a food aggregation company, permitted staff to work on outside projects for pay or for free subject to specific parameters and constraints in early August, this year.
According to the recently initiated Swiggy's Moonlighting Policy, their regular employees are free to take on any job or activity that can be completed after hours or on the weekend without affecting their productivity or posing a conflict of interest with the regular job. Additionally, prior clearance is required for any initiatives or tasks that could potentially present a conflict of interest or interfere with an employee's job duties. To get the project approved by the team, the employee will need to provide a few basic details about their side gigs. This occurs at a time when food tech companies are under fire for making workers work harder than is necessary while paying them less than is fair. The organisation is of the opinion that working on such initiatives can greatly aid in an individual's professional and personal growth.
Recently, a major fintech, Cred stated that it supports side jobs. It also quoted that its head of design and engineering is part of the Carnatic rock band 'Agam'.
Employers in the IT sector, meanwhile, are concerned that workers would become distracted while juggling many tasks. Tata Consultancy Services (TCS), Infosys, IBM, and Wipro have all stated that they are opposed to the trend, but Tech Mahindra has indicated that the tendency is widely accepted.
Wipro Chairman Rishad Premji declared that working a second job constituted "cheating, plain and simple" in his Tweet. Rishad Premji announced that the company had sacked 300 workers who were discovered to be simultaneously employed by one of its competitors and Wipro. Later speaking at an AIMA event, Mr Premji made it clear that the company had no place for such workers who even while working for Wipro opted to directly work for rivals, at the same time. Mr Premji has been a strong opponent of employee moonlighting. Later, the chief executive of Wipro claimed that in those particular cases of breach, action had been taken by ending their services.
Kris Gopalakrishnan, co-founder of Infosys got in the debate, saying that in order to earn the trust of their employer and to fully focus on the project at hand, people should only work for one company. Employees were informed by Infosys in an email with the subject line "No Double Lives" that moonlighting was against the company's code of conduct and might result in dismissal.
The US-based IT major IBM has made it clear where it stands on moonlighting. IBM claimed that the practice was unethical and that the employer did not encourage it in the workplace. According to Sandip Patel, managing director of IBM India, the company's situation is the same as that of the nation's entire industry. "All of our employees sign a contract stating that they will work full-time for IBM once they start with us. Therefore, it is unethical for them to start doing second jobs, "He told journalists at a Mumbai event.
C P Gurnani, Managing Director and Chief Executive Officer of  Tech Mahindra, expressed support for the idea of moonlighting and said he could consider it for his staff. He expressed support for allowing staff to take on extra work. If given the opportunity, he said he might make moonlighting a business policy, but employees should be upfront about it. . On his Twitter, he said that it is important to adapt to the times and added, "I welcome disruption in the ways we work."
N Ganapathy Subramaniam, the Executive Director and Chief Operating Officer (COO) of IT powerhouse Tata Consultancy Services (TCS). Subramaniam claimed that moonlighting is unethical and that the IT sector will ultimately suffer. In his words, "Moonlighting is an ethical issue; we need to instil the ethics and (concept of) doing what is right, and if we do something like this for short-term profits, we will lose out in the long run."
Indian IT Minister's stand on Moonlighting
Minister of State for Electronics and IT and Skill Development Rajeev Chandrasekhar supports moonlighting in the backdrop of the rapidly evolving startup culture. He is of the opinion that this is the future of work.
He said that companies must now understand there has been a structural shift in the minds and attitudes of the young Indian tech workforce. Today's youngsters have every sense of confidence and purpose about creating more value out of their skills. They want to monetise his/her skills.
"Employers expect employees to be entrepreneurial while serving them. The same people can apply it personally to themselves," he said,
The minister, however, added that moonlighting should not be in violation of any contractual obligations. He also added that any captive model will fade.
He predicted a time will come when there will be a community of product builders who will divide their time on multiple projects, just like lawyers or consultants.
Why are many IT firms stand against the moonlighting phenomena?
Different companies have different views on this problem. Some of the risk factors that are pointed out by these companies to employees moonlighting are as follows:
1. Conflict of Interest:
Concerns centre on potential conflicts of interest caused by an employee working for a rival company or disclosing private or sensitive information.
2. Doubts regarding the job performance of employees:
Companies are concerned that if a person overworks himself, it may affect productivity or performance at the main job.
3. Misuse of employer's resources:
The use of company resources, such as laptops and software, for a side business is also not appreciated by employers.
4. Absenteeism:
Taking leave from the primary job for the side gigs.
5. Poor attentiveness and fatigue:
Employees who double up may experience physical and mental tiredness, which results in the inability to focus, lethargy, and other health-related problems. The growth of the business where they work is gradually impacted by this.
Is moonlighting legal or illegal?
The legislation in India does not entirely ban moonlighting, there are a number of laws that mention multiple works. The Factories Act of 1948 forbids the double employment of adult workers in factories in Section 60. However, organisations that don't operate factories are exempt from their anti-double employment regulations.
Following are the acts that are mentioned about dual employment in India:
1. The Factories Act of 1948 has Section 60:
Restriction on dual employment. Unless otherwise specified, no adult worker must be compelled or permitted to work in any factory on any day on which he has already worked in any other industry. Save in such circumstances as may be prescribed.
2. Industrial Employment standing order Act, 1946:
Employers in industrial establishments are required by this Act to clearly define the terms of employment and submit proposal standing orders to the certification Authority for certification. It is applicable to all industrial facilities that employ 100 workers or more (50 workers, in the case of facilities for which the Central Government is the Appropriate Government).
3. Section 65 of the Bombay Shops and Establishment Act, 1948:
Restriction on double employment on a holiday or during leave. No employee shall work in any establishment, nor shall any employer knowingly permit an employee to work in any establishment, on a day on which the employee is given a holiday or is on leave in accordance with the provisions of this Act.
4. Section 9 of the Delhi Shops and Establishment Act 1954:
Restriction on double employment. -No person shall work about the business of an establishment or two or more establishments or an establishment and a factory in excess of the period during which he may be lawfully employed under this Act.
Moreover, each state has its own laws and regulations, which can vary from one state to the next. Most often, IT companies have been exempted from certain provisions of the statutes, such as dual employment. When it comes to employment, they are free to take independent decisions.
Many legal experts and HR professionals concur that courts have previously allowed companies to fire workers who are found to be moonlighting. For instance, in the 2016 case of Gulbahar v. Presiding Officer Industrial Tribunal, the Punjab Haryana High Court confirmed the petitioner's dismissal on the grounds of dual employment. In a case involving Metso Paper (India) Pvt Ltd vs. Mr V. Gokulakrishnan, a Delhi District court backed the termination of the employee who held two jobs on September 6, 2019, in a manner similar to this.
According to Vikram Shroff, the head of the HR law practice at the law firm Nishith Desai Associates, companies in the IT sector that employ people full-time prefer to prohibit employees from moonlighting in any capacity, whether it be a second job or a side business.
In full-time employment, the individual is expected to devote all of his working hours to furthering the goals of his or her company. But the delivery and logistics companies that engage gig workers may not be able to legally prohibit them from moonlighting. This is because gig workers typically do not have a full-time employment relationship and are not entitled to employment benefits or protections. They may be able to pursue other opportunities, as long as they avoid conflicts and do not breach confidentiality.
However, the delivery and logistics firms that hire gig workers might not be able to legally forbid them from doing a second job. This is so because part-time workers often don't have a formal employment arrangement that would qualify them for benefits or protections under the law. If they avoid problems and don't violate confidentiality, they could be able to seek other opportunities.
Related Terms: Daylighting, Silent Quitting, and Quiet Firing
In the professional spheres all across the world, the post-pandemic age has pushed new tendencies. The phrases "quiet quitting," "moonlighting," "daylighting" and "quite firing" have entered workplace discussions in recent months.
What is Daylighting?
Moonlighting gradually paved the way for Daylighting Daylighting and moonlighting have the same fundamental idea: an employee work for multiple businesses while adhering to the law of ordinary wealth. The similarities stop there, though. In daylighting the second employment is held during the same 9 to 5 hours as your first job, daylighting becomes extraordinary.
What is Quiet Quitting or Silent Quitting?
Quiet quitting refers to something other than employees actually quitting their jobs.
Employees who "quietly quit" are actually doing the bare minimum required of them rather than resigning from their jobs outright.
This may include arriving at work on time for your shift, asking for overtime pay, dismissing ambitious efforts, separating yourself from your work, and/or drawing clear lines between your personal and professional lives.
What is Quiet Firing?
It refers to the situation where a boss shirks their responsibilities in an attempt to get an employee to quit rather than effectively managing them. And occasionally, they can unknowingly be pushing their workers out the door.
According to Annie Rosencrans, director of people and culture at HiBob, a platform for managing people, the concept of "silent firing" has existed for a very long time.
Suggestions for improvement of the situation
Create proper legislation that addresses the issue of moonlighting in every sector.
Employers can use tools like Workforce Analytics tools to monitor and remain vigilant on where your remote employees are spending their time when they need to be working for you. Speak with them if a couple of them begin devoting more time than you anticipate to their side projects.
Employers can also check how much time employees spend working after hours by using "remote employee monitoring software" like "WorkStatus."

Employers 

should 

make 

sure 

that 

their 

employment 

rules, 

as 

well 

as 

other 

documents 

like 

the 

employee 

contract 

and 

IT, 

are 

crystal 

clear 

about 

the 

company's 

position 

on 

moonlighting.

Before 

looking 

for 

side 

jobs 

or 

starting 

a 

business, 

it 

is 

crucial 

for 

employees 

to 

carefully 

check 

their 

employment 

contract 

with 

their 

principal 

job 

to 

ensure 

compliance 

with 

any 

moonlighting 

policies.

Employees can look for better career opportunities in top government services like IAS, IPS, IFS, etc.
Conclusion
Moonlighting is the practice of working multiple jobs without the knowledge of one's primary employer after regular business hours.
Moonlighting could be a technique to maintain competence and productivity while also avoiding disengagement, learning new skills, and boosting passion.
Moonlighting may also contradict the fundamental purpose of rest hours, holidays, and leave, while also having a negative impact on workers' physical and mental health and contributing to burnout.
Losing expertise, data, and technology to rivals will also be a threat to the employer.
In India, still there is no clear-cut legislation regarding moonlighting that can be applied to every field of employment. So the idea of moonlighting legal or illegal is widely depends on the employers and their terms of appointment.
Companies may include a conflict-of-interest clause in the employment agreement as well as an exclusive clause prohibiting moonlighting, but legal restrictions alone will not provide the desired results if there is no trust and no engagement.
While businesses like Swiggy have developed a policy allowing employees to moonlight in a capacity that does not present a conflict of interest and has no negative effects on productivity, it may mark a new era in employment.
The government should create a policy on moonlighting as part of the new labour laws in light of the present debate on moonlighting. It might simply give what has been going on covertly for years in so many sectors a legal framework.
It's past time for a complete policy to be created, outlining what is permitted and what is not, giving employees the choice of working outside of their full-time position.
Article written by: Priyanka Sunil