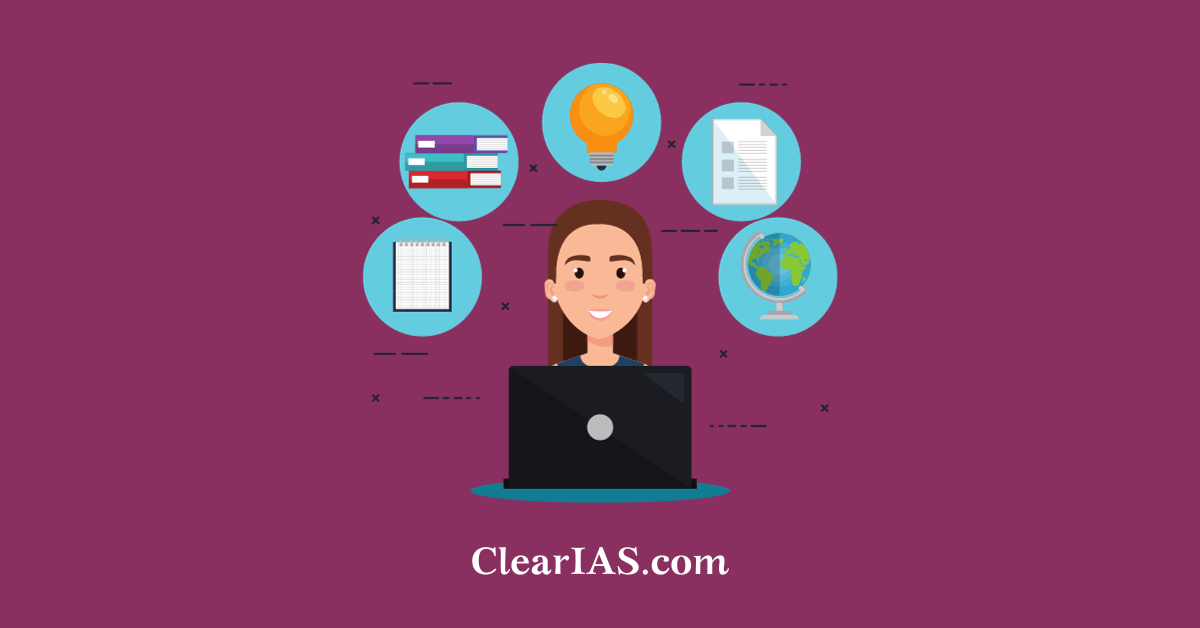 Some candidates are perfect-fit for the UPSC Civil Services Exam (CSE) requirements. They feel quite comfortable with the exam process. Renjina Mary Varghese was such a candidate.
Renjina connected with ClearIAS at first in 2016, when she had some queries regarding an all-India UPSC Prelims Online Mock Exam conducted by us. Then she became a paid subscriber of ClearIAS Prelims Test Series. As a brilliant aspirant who had been preparing online, all she needed was the right guidance.
In the UPSC CSE 2017, she got into the Indian Ordnance Factories Service (IOFS). In her next attempt, working as a probationer in IOFS, she achieved her dream – entry into the Indian Foreign Service (IFS) with an all-India rank 49.
Renjina Mary Varghese, All India Rank 49, UPSC Civil Services Exam 2018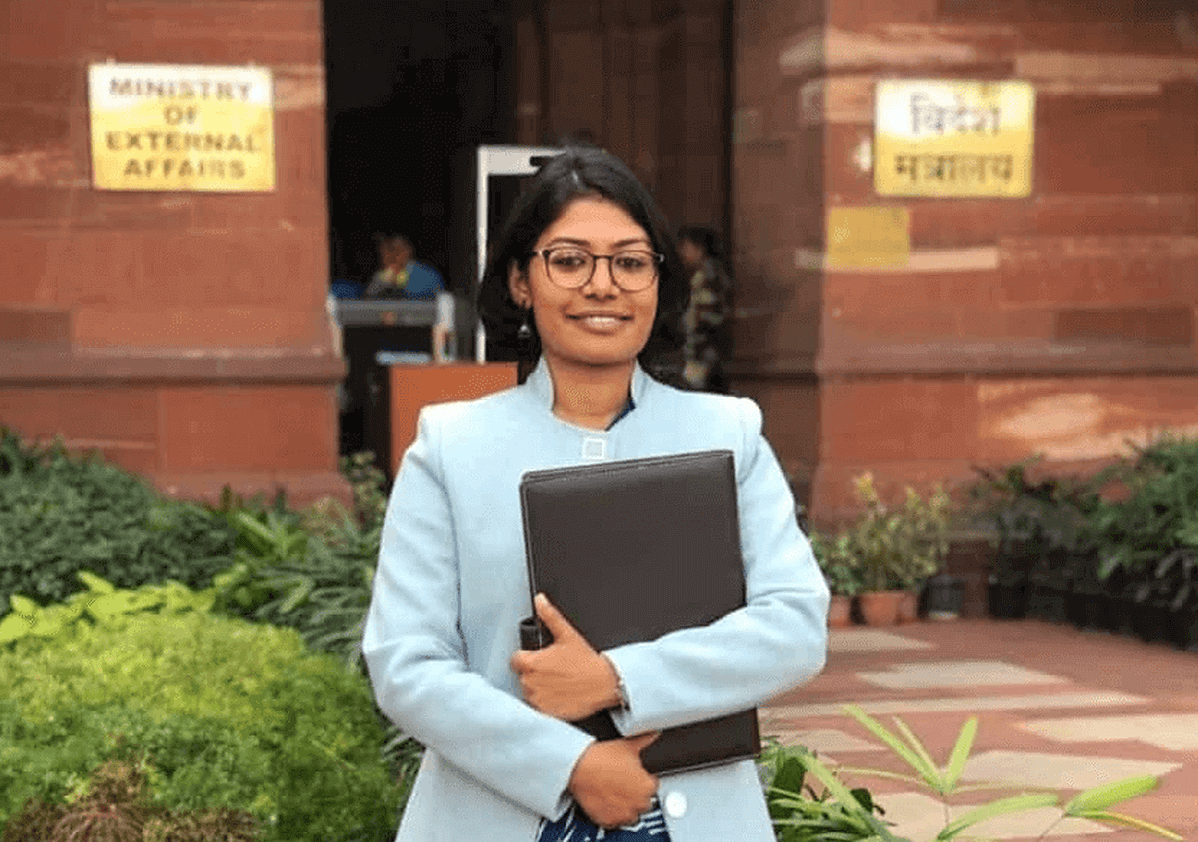 Renjina surprised many with a top rank in the prestigious Civil Services Examination (CSE) conducted by the Union Public Service Commission (UPSC).
But for us, we always knew she had that calibre in her.
Even in 2017, her Main exam (written) marks were among the top 50 candidates in the country. All she had to do was to trust herself (and the exam process) and attempt the exam once again.
She did it, and secured high marks in mains and interview, making her dream come true.
Renjina Mary Varghese: As an Online Student of ClearIAS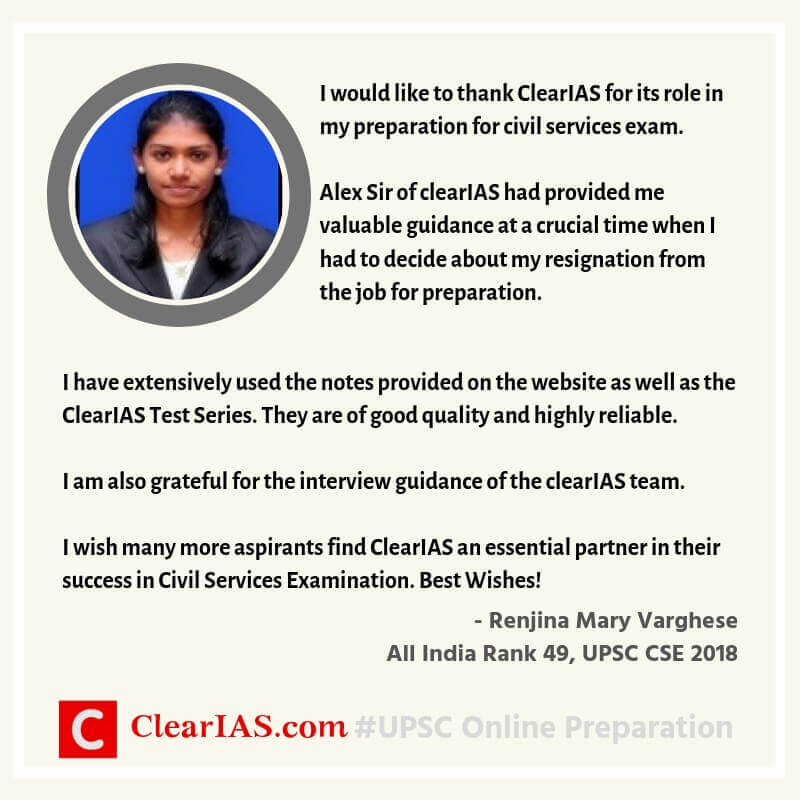 Renjina was a paid user of ClearIAS Prelims Online Mock Test Series. She has high regards to the quality of questions in the series. Clearing prelims was never a problem for her.
She was also an ardent follower of ClearIAS study materials – particularly the ethics notes.
She also registered for the ClearIAS Interview Program. Before the Personality Test, we emailed her 30-probable questions for the UPSC interview. In her testimonial, she had specially thanked the interview guidance from ClearIAS.
Finding time for preparation as a working professional
A graduate in chemical engineering, Renjina had been working as a process engineer in an MNC specialised in oil and gas.
She used to work for 9.15 hrs a day. However, she tried to squeeze in daily 5 hours for UPSC preparation.
She cleared UPSC CSE Prelims in the first attempt itself, however, missed the interview call by a few marks (18 marks).
She resigned from the job and tried again. This time, she got posted in the Ordinance Factory Service.
In her third attempt, she improved her rank to 49 and got herself selected to the elite Indian Foreign Sevice (IFS).
The secret of success: Hard work
Renjina says the secret of her success is nothing but hard work. With hard work and dedication, anyone can achieve success in civil services.
Don't worry if you are an average student. To achieve success in the civil service exams, all you need is good analytical and logical skills.
Her inspiration: Nirupama Rao IFS
Renjina's parents are private school teachers. Her interest in IFS is connected with the admiration for senior IFS officers who represented the country globally. Former foreign secretary Nirupama Rao has inspired Renjina a lot.
Consistent Improvement
Renjina Mary Varghese kept on improving her performance after each attempt. She always had high marks in General Studies and Optional Paper – both almost self-prepared.
Renjina Mary Varghese and ClearIAS
As a subscriber of ClearIAS Prelims Online Mock Test Series, Renjina is open about the reliability of the questions.
She kept in touch with ClearIAS, through emails, and sought guidance while taking crucial decisions.
We at ClearIAS are proud to mentor a student like Renjina. Congrats and all the very best in life and career!