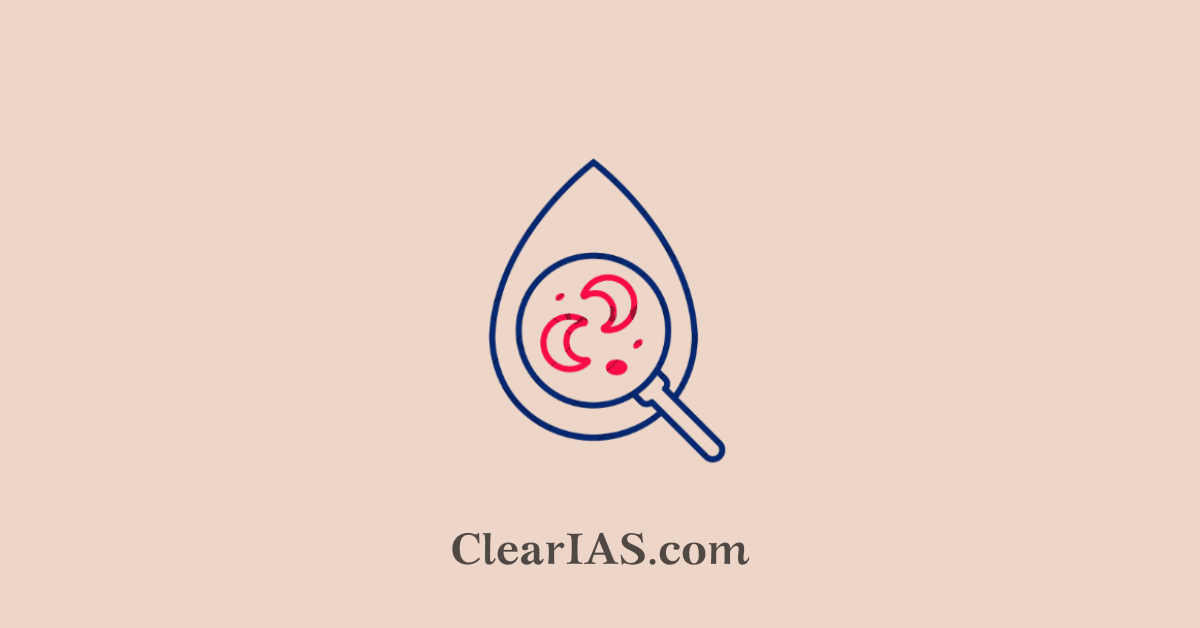 World sickle cell awareness day is observed on June 19 every year. The Indian government is set to launch the sickle cell anemia elimination mission. Sickle cell disease is a genetic condition affecting the red blood cells. Read here to learn more about the disease and its mission.
Every year on June 19, people worldwide raise awareness of sickle cell disease. To raise awareness of sickle cell disease and the difficulties faced by sufferers, their families, and carers, the day is commemorated.
The main goal of World Sickle Cell Awareness Day is to inform the public about the special difficulties experienced by people with sickle cell illnesses.
It hopes to encourage better medical care, early detection, and efficient treatment choices for people who are afflicted by the ailment.
By doing this, it aims to clarify myths about the condition and lessen the stigma attached to it, creating compassion, support, and inclusion for those who have sickle cell disease.
Sickle Cell Disease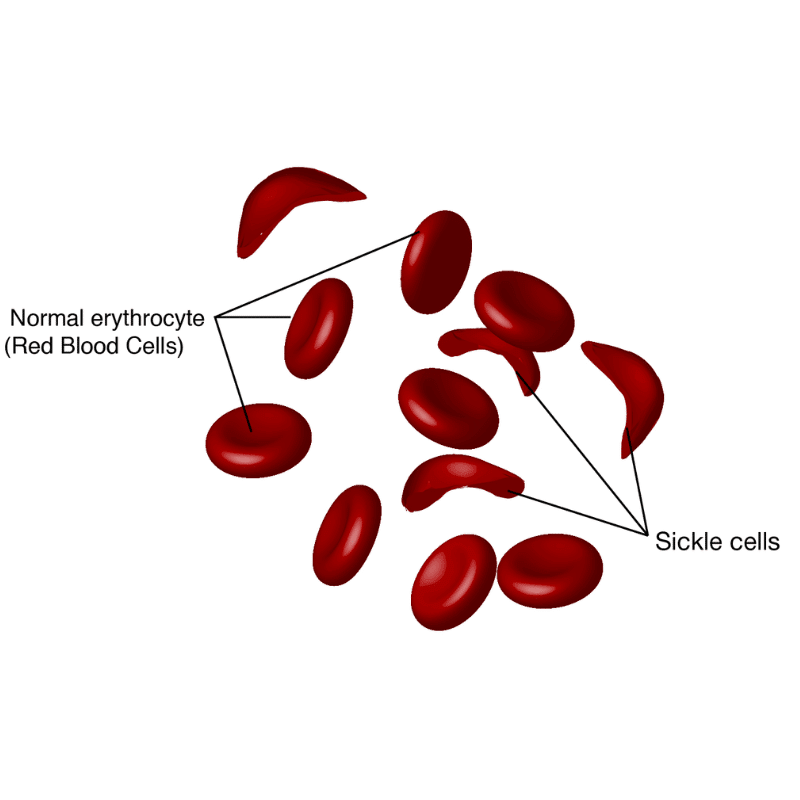 Sickle cell disease (SCD) is a genetic blood disease that affects the whole life of the affected patient. It is also known as sickle cell anemia.
It is a group of inherited red blood cell disorders that affect hemoglobin, the protein that carries oxygen through the body.
Normally, red blood cells are disc-shaped and flexible enough to move easily through the blood vessels.
If one has sickle cell disease, their red blood cells are crescent- or "sickle"-shaped.
These cells do not bend or move easily and can block blood flow to the rest of your body.
The blocked blood flow through the body can lead to serious problems, including stroke, eye problems, infections, and episodes of pain called pain crises.
It is an autosomal recessive condition. A person needs two copies of the gene to have the disease. If they have only one copy of the gene, they are said to have sickle cell trait.
Sickle cell disease is a lifelong illness. A blood and bone marrow transplant is currently the only cure for sickle cell disease, but there are effective treatments that can reduce symptoms and prolong life.
Symptoms of sickle cell anemia usually show up at a young age. They may appear in babies as early as 4 months old but generally occur around the 6-month mark.
While there are multiple types of SCD, they all have similar symptoms, which vary in severity. These include:
excessive fatigue or irritability, from anemia
fussiness, in babies
bedwetting, from associated kidney problems
jaundice, which is the yellowing of the eyes and skin
swelling and pain in hands and feet
frequent infections
pain in the chest, back, arms, or legs
Four main types of sickle cell anemia are caused by different mutations in these genes.
Hemoglobin SS disease
Hemoglobin SC disease
Hemoglobin SB+ (beta) thalassemia
Hemoglobin SB 0 (Beta-zero) thalassemia
Hemoglobin SD, hemoglobin SE, and hemoglobin SO: These types of sickle cell disease are rarer and usually don't have severe symptoms.
People from regions that have endemic malaria are more likely to be carriers. This includes people from Africa, India, the Mediterranean, and Saudi Arabia.
Sickle cell disease in India
It is more common in the tribal population of India but occurs in non-tribals too. It not only causes anemia but also pain crises, reduced growth, and affects many organs like lungs, heart, kidneys, eyes, bones, and the brain.
India has the largest density of tribal population, globally. As per Census 2011, India has an 8.6% tribal population which is 67.8 million across the Indian states.
The MoHFW tribal health expert committee report has listed sickle cell disease as one of the 10 special problems in tribal health that affect the tribal people disproportionately, thus making this an important intervention.
The Ministry of Health under the National Health Mission initiated the work on hemoglobinopathies (Thalassemia & Sickle Cell Disease) in 2016 wherein comprehensive guidelines on the prevention and management of hemoglobinopathies were released and provision of funds for screening and management of Sickle cell disease were made.
Now, it is felt that a separate scheme/Mission to detect, manage, prevent, and awareness needs to be initiated.
National Sickle Cell Anaemia Elimination Mission
The overall aim of the National Sickle Cell Anaemia Elimination mission is to enable access to affordable and quality health care for all SCD patients and to lower the prevalence through awareness, change of practices, and screening interventions.
Mission:
To improve the care of all Sickle Cell Disease patients for their better future and to lower the prevalence of the disease through a multi-faced coordinated approach towards screening and awareness strategies
Vision:
Eliminate sickle cell disease as a public health problem in India before 2047 there is a need for increasing awareness about the disease in the community.
Implementation of mass screening activities for early identification, building a strong network of diagnosis and linkages.
Implementing a robust monitoring system.
Strengthening the existing primary health care mechanism to incorporate SCD-related strategies.
Capacity building of primary, secondary, and tertiary health care teams.
Building cost-effective intensive interventions at higher care facilities.
Objectives of the Mission:
Provision of affordable and accessible care to all SCD patients
To ensure the quality of care for SCD patients
To reduce the prevalence of SCD
These objectives would be attained through strategies spanning awareness generation, strengthening of screening and testing facilities, strengthening of laboratory services for diagnosis, facilitation of management & treatment, establishing linkages across the level of care, inter-sectoral convergence towards a holistic approach, and linkages with social security schemes/benefits packages.
The strategy emphasizes three pillars:
Health promotion: Awareness generation & pre-marital genetic counseling
Prevention: Universal screening and early detection
Holistic Management & Continuum of Care-
Management of persons with sickle cell disease at primary, secondary, and tertiary health care levels; treatment facilities at tertiary health care facilities.
Patient support system
Community Adoption
Beneficiaries of the mission:
The program shall be carried out in a mission mode covering the entire population from zero to 18 years of age and shall incrementally include the entire population up to 40 years as a part of the National Health Mission.
It shall focus on universal population-based screening, prevention, and management of sickle cell anemia in all tribal and other highly prevalent areas States/UTs of India.
While in its initial stage, the mission would prioritize its intervention in the high prevalence and tribal states/UT, the plan would subsequently expand to include all states/UTs in a phase-wise manner with an incremental approach.
The mission aims to cover 7 crore people with screening, counseling for prevention, and care for people with SCD in three and half years.
Initially, the focus shall be on 17 states with higher prevalence of SCD- Gujarat, Maharashtra, Rajasthan, Madhya Pradesh, Jharkhand, Chhattisgarh, West Bengal, Odisha, Tamil Nadu, Telangana, Andhra Pradesh, Karnataka, Assam, Uttar Pradesh, Kerala, Bihar, and Uttarakhand.
Also read: Genetic Disorders
Way forward
Approximately 5% of the world's population carries trait genes for hemoglobin disorders, mainly, sickle-cell disease and thalassemia.
India is the second-worst affected country in terms of predicted births with SCD i.e., chances of being born with the condition.
The government has finally reached the stage of implementation of the program to address the disease. The aim is to work in "mission mode" to eliminate the condition by 2047.
Tribal populations in India are disproportionately affected by SCD. Research on social factors and health systems has not received as much attention as research on epidemiological and biological topics.
Resources and projects have evolved in west and central India due to its dispersed distribution. More studies need to be conducted in other parts of the country for assessing the extent of the disease further.
-Article by Swathi Satish