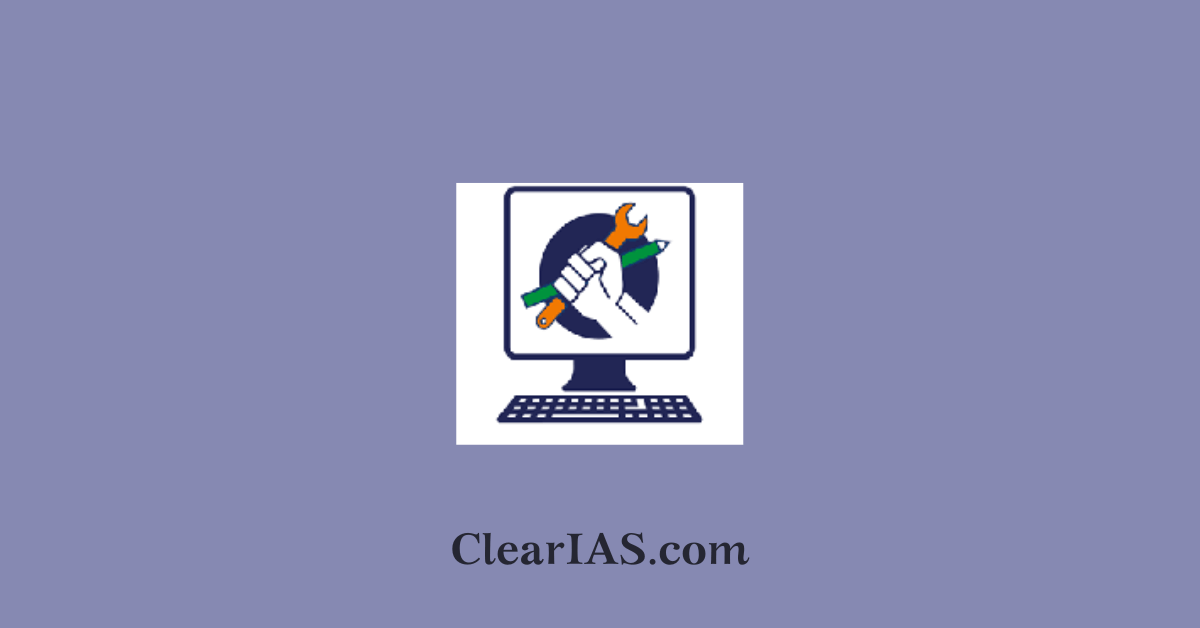 The Skill India Mission has completed 8 years since it was launched in 2015 by the Ministry of Skill Development and Entrepreneurship. India has a large population of youth which enhances its potential to have a skillful workforce. Read here to understand how the Skill India Mission helps tap the potential.
In 2015, the Skill India Mission was launched, which was by the vision to help India become 'Atmanirbhar' (self-reliant).
This initiative was aimed to create and implement comprehensive skill development training programs that would help bridge the gap between industry demands and skill requirements and therefore, develop the country at large.
The Skill India programs comprised implementing curriculum-based skill training courses, wherein trainees would gain certifications and endorsements from industry-recognized learning centers.
The mission also involved incorporating skill-based learning into the school curriculum, creating opportunities for both long- and short-term skill training and employment.
Skill India Mission
It is a kind of umbrella scheme under which there are many small skilling schemes prevalent.
The main objective of launching this scheme is to empower the youth of the country with adequate skill sets that boost their chances of getting employment in various sectors of the economy.
The Mission has been developed to create convergence across sectors and States in terms of skill training activities.
To achieve the vision of 'Skilled India', the National Skill Development Mission would not only consolidate and coordinate skilling efforts but also expedite decision-making across sectors to achieve skilling at scale with speed and standards.
It is implemented through a streamlined institutional mechanism driven by the Ministry of Skill Development and Entrepreneurship (MSDE).
Key institutional mechanisms for achieving the objectives of the Mission have been divided into three tiers, which will consist of a Governing Council for policy guidance at the apex level, a Steering Committee, and a Mission Directorate (along with an Executive Committee) as the executive arm of the Mission.
Mission Directorate will be supported by three other institutions: National Skill Development Agency (NSDA), National Skill Development Corporation (NSDC), and Directorate General of Training (DGT) – all of which will have horizontal linkages with Mission Directorate to facilitate smooth functioning of the national institutional mechanism.
Seven sub-missions have been proposed initially to act as building blocks for achieving the overall objectives of the Mission. They are:
Institutional Training
Infrastructure
Convergence
Trainers
Overseas Employment
Sustainable Livelihoods
Leveraging Public Infrastructure
Key schemes under the Skill India mission
The government has introduced numerous key schemes to ensure that the 'Skill India Mission' programs are implemented throughout the county.
Pradhan Mantri Kaushal Vikas Yojana (PMKVY)
Under the Skill India Mission, the Ministry of Skill Development and Entrepreneurship (MSDE) is implementing the Pradhan Mantri Kaushal Vikas Yojana (PMKVY), Jan Shikshan Sansthan (JSS) for skill-based learning and the National Apprenticeship Promotion Scheme (NAPS) across the country.
Under PMKVY 3.0, which was launched on January 15, 2021, the government introduced demand-driven, short-term development training programs for all districts in the country.
PMKVY 4.0 will be launched soon to take skill development to a wider young segment in the coming three years.
The 2023 Budget speech in the Parliament declared that the scheme will lay special emphasis on hands-on training, and industry partnerships along with the convergence of needs-based courses for youth skilling.
The scheme will also cover niche new-age technologies such as coding, Artificial Intelligence (AI ), robotics, mechatronics, the Internet of Things (IoT), 3D printing, drones, and developing other soft skills.
Jan Shikshan Sansthan (JSS)
The scheme provides vocational training to the underprivileged population (scheduled castes/scheduled tribes/minorities), with minimum infrastructure and resources.
Integration with General Education
The Ministry of Education (MoE) and the MSDE, among other administrative ministries, are planning a phased incorporation of vocational education programs into mainstream education.
In line with this, over the next five years, the National Education Policy (NEP) 2020 aims to empower 50% of general education students to VET.
Pradhan Mantri YUVA (PM YUVA) Yojana
This scheme aims to create an enabling environment through entrepreneurship education and training and provide easy access to the entrepreneur network.
It applies to 10 states (including Uttar Pradesh, Uttarakhand, Bihar, West Bengal, Tamil Nadu, Telangana, Kerala, Assam, Meghalaya, and Maharashtra) and two union territories (Delhi and Puducherry).
SANKALP (Skills Acquisition and Knowledge Awareness for Livelihood Promotion)
Launched in January 2018, SANKALP is a World Bank-funded program managed under the Ministry of Skill Development.
Significance of the mission
With India being a 'young' country due to its 75% working-age population, the development of a skilled and educated workforce will play a significant role in enhancing its overall economy.
According to the International Labour Organisation (ILO), India is likely to face a shortage of ~29 million skilled personnel by 2030.
The National Policy for Skill Development and Entrepreneurship (NPSDE) 2015 estimates that only 5.4 percent of the workforce in India has undergone formal skill training as compared to 68 percent in the United Kingdom, 75 percent in Germany, and 96 percent in South Korea.
With the 'Skill India Mission', the Indian government aims to develop those practical skills, which are required by the industry and therefore, improve the employment rate in the country.
It is about time to plug in the holes in schematic approaches to bridge the demand-supply gaps.
Way forward
The government's collaboration with global industries and individual participants will pave the way to effectively implement numerous initiatives and therefore, ensure the availability of a professional workforce and further increase employment; this could help India become the global skill capital.
But clearly, more needs to be done to ensure that countries do not miss out on their demographic window and to ensure that they invest in their vast human capital.
Efforts to improve the quality of basic education should go hand-in-hand with adequate testing along with measurable indicators comparable across countries.
A systematic mapping of skill requirements can also enable the designing of a demand-driven skill enhancement ecosystem and aid in exploring current trends in workforce demand and supply.
Engaging with industry stakeholders to generate and sharing of data for skill requirements on a timely basis can be utilized by nodal ministries for annual assessment and monitoring.
Conducting labor market assessment studies with a focus on future jobs can be utilized to observe changes in industry demands such as the emerging care, digital, and green economy to develop the requisite skill sets to incorporate them into the current training curriculum.
Recently, a Parliamentary Standing Committee report observed that the Skill India Mission has greatly suffered due to the underutilization of funds and high dropout rates.
Identifying various long-term ways and result-based funding will perhaps go a long way to closing the funding gap.
Continuous upgrading of the underlying skill training infrastructure with a gender-balanced number of certified trainers can encourage more women candidates to join the training sessions.
India must ensure that enough measures are undertaken to challenge historical gender inequality and create more jobs for women in the next 10 years.
-Article by Swathi Satish