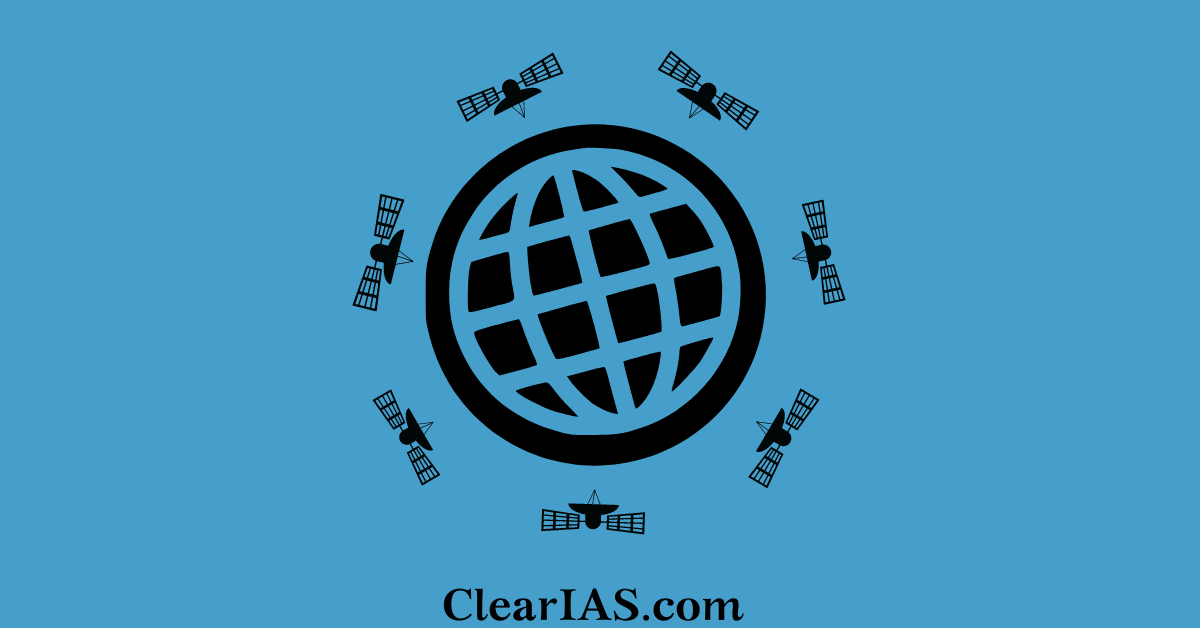 Satellite communications, currently used by selected sectors could become the next big thing for the telecom industry. What do you mean by Space internet? How did it become significant in the near future? 
This article comprises all essential and recent facts on the space internet.
In January 2015, SpaceX announced the satellite Internet constellation, and in February 2018, the company launched two test satellites.
In two years, it hopes to supply non-stop, low-cost internet everywhere on earth.
Space Internet
The "Starlink" is a SpaceX project to build a broadband network to provide space internet (i.e satellite-based) to the remotest corner of the world.
This project is the most ambitious of three active initiatives to begin beaming data transmissions from space.
What are Starlinks?
The Starlink project by SpaceX aims to create a broadband network using a collection of thousands of circling spacecraft.
The Starlink satellites are equipped with Hall thrusters, which are used to manoeuvre in orbit, maintain altitude, and guide the spacecraft back into the atmosphere after their missions. Hall thrusters generate an impulse using electricity and krypton gas.
Starlink Project
The goal of the project is to create a low-cost, satellite-based broadband network that can provide global internet access. 42,000 satellites will eventually be part of the Starlink network.
In Low Earth Orbit, the Starlink satellites will be placed in an altitude range between 350 km and 1,200 km (LEO). Up to 2,000 kilometres are covered by the LEO.
Reduced latency between a user seeking data and the server transmitting that data is the key benefit of placing satellites in LEO for space-based Internet.
However, LEO has a significant drawback. They are less tall, therefore their signals only reach a small region. To send signals to every corner of the world, a lot more satellites are therefore required.
SpaceX says it can start services on a small scale once 400 satellites join the network.
Once operational, space-based Internet networks are expected to change the face of the Internet.
Significance of Space Internet
Uninterrupted Internet: To guarantee that Internet services are dependable, unbroken, and capable of providing a wide range of public services to people all over the world that are globally accessible.
Access to the Internet: Due to existing methods of distributing the internet via fibre optics and wireless networks, which cannot convey it everywhere on the earth, around half of the world's population lacks access to dependable Internet networks.
Geographical barrier: In many remote areas, or places with difficult terrain, it is not feasible or viable to set up cables or mobile towers.
Industrial revolution: The Internet of Things (IoT) may be incorporated into practically any household, whether urban or rural and is predicted to revolutionise services like autonomous vehicle driving.
How will placing satellites in lower orbits help?
One big advantage of beaming signals from geostationary orbit is that the satellite can cover a very large part of the Earth. Signals from one satellite can cover roughly a third of the planet and three to four satellites would be enough to cover the entire Earth.
Also, because they appear to be stationary, it is easier to link to them.
These satellites are sent into orbit around 35,800 kilometres above the surface of the earth. They revolve in the same direction as the earth, and one of these satellites' revolutions corresponds to one day on earth (roughly 24 hours).
Satellites in this orbit, which travel at speeds of about 11,000 km/h, complete one revolution of the planet as it turns once on its axis.
Major concerns
Astronomers are concerned that these constellations of space Internet satellites will make it impossible to see other space objects and to identify their signals due to increasing space debris, a higher danger of collisions.
Also, read about the topic of Space weaponisation.
Space Internet with Geostationary Satellite:
The following are the features of a Geostationary satellite.
The orbit is not circular.
Not in the equatorial plane is the orbit. It is in an inclined orbit directly above the equator.
The satellite's angular velocity is equal to the earth's angular velocity.
The period of revolution is equal to the period of rotation of the earth.
Finish one revolution around the earth in exactly one day i.e. 23 hours, 56 Minutes and 4.1 seconds.
Advantages
Satellites appear to be stationary, it is easier to link to them.
Satellites are proven, reliable and secure – with a lifespan of 10-15 years.
The geosynchronous satellites remain stationary over the same orbital location, users can point their satellite dishes in the right direction, without costly tracking activities, making communications reliable and secure.
Disadvantages
Time lag: On the Internet, data is transmitted in (almost) real-time. However, there is a delay in sending data from the server to the user known as latency.
Issue of lower orbits: They are less tall, therefore their signals only reach a small region. To send signals to every region of the earth, a lot more satellites are therefore required.
Greater latency period: The time lag or latency increases with the increasing distance that must be travelled. Data requests are sent from the user to the satellite, where they are then routed to ground-based data centres, resulting in a lag time of 20 to 30 milliseconds as compared to terrestrial systems.
Space Internet with Lower earth orbit:
A low Earth orbit (LEO) is an Earth-centered orbit with an eccentricity of less than 0.25 and an altitude of 2,000 km (1,200 mi) or less, or with at least 11.25 times per day (an orbital period of 128 minutes or fewer).
LEO is high enough to cross all the mountains and also high enough that atmospheric drag won't bring satellites right back home again.
It is important to note that anything below 160 kilometres (99 miles) will lose altitude and experience very rapid orbital decay.
Advantages
LEO is good for human experiments because of its low distance from the earth.
It is convenient for fixing broken or damaged things, inspecting the damage and installing new instruments etc.
LEO is less time and money-consuming. The scientists can do the experiments; fix the problems and return in a short time.
Communication and Navigation Satellites in this orbit provide good services at a low cost.
Reduced Latency.
Disadvantages
This orbit has some air pull since it is too close to the earth. The orbits of objects in this orbit gradually decay over time as they slow down. This enables the object to be drawn towards the earth by the effect of gravity.
Its signals only cover a relatively narrow area because of its lower height. To send signals to every region of the earth, a lot more satellites are therefore required.
There will be an increased risk of light pollution.
It will generate more space debris.
Article Written by: Remya