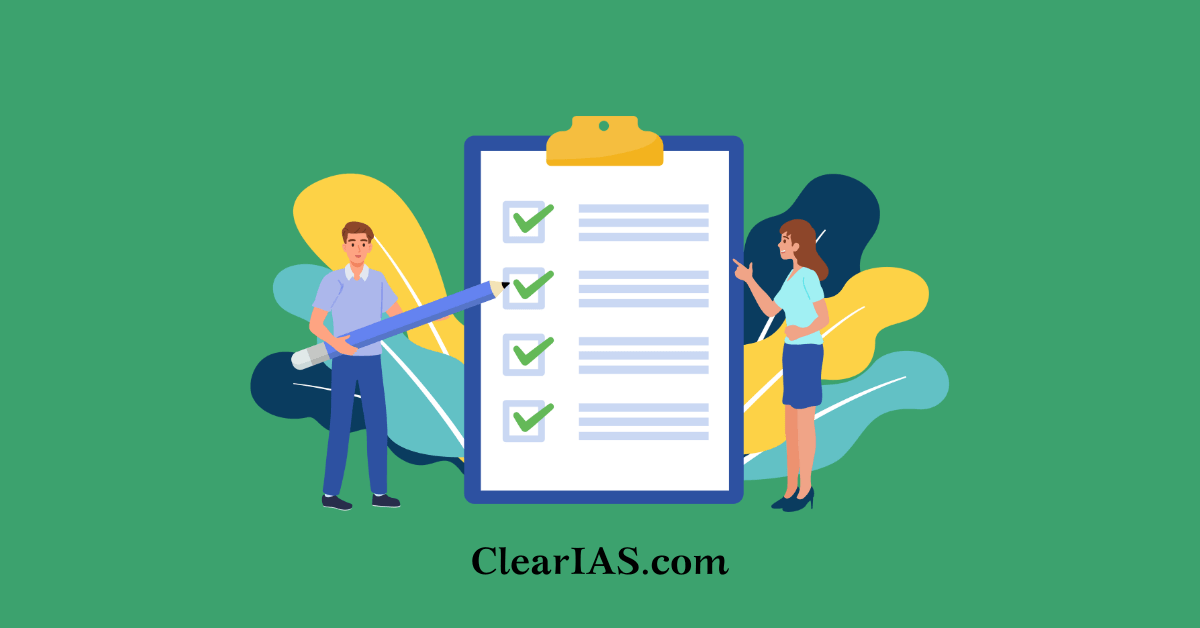 Get ready for UPSC Prelims 2021.
Nowadays there is no shortage to study materials. However, if you are not spending time on the right resources, your return on investment will be less.
Having said that, there are some special resources that provide a high Return on Investment (RoI). Here are the top 5 items you should finish to maximize your Prelims Marks.
1. ClearIAS Prelims Test Series
As we repeatedly emphasise, ClearIAS Prelims Test Series should be the backbone of your preparation.
There are 40 online mock exams in ClearIAS Prelims Test Series 2021. This will help you learn the most important topics for prelims (4000 questions) in a short time.
Click to join ClearIAS Prelims Test Series 2021 now.
2. ClearIAS Current Affairs Capsules (CCC)
CCC covers monthly MCQS (current affairs) in PDF format.
The full set of CCCs of the last 4 years (about 2500 MCQs) is available for FREE download from this link.
3. ClearIAS Most Probable Prelims Questions (CMPPQ)
In ClearIAS Telegram Channel we discuss 3 important MCQs for FREE daily. We strongly recommend you to learn all the daily MCQs.
Good news – The ClearIAS Prelims Test Series subscribers will be provided with the compilation of Daily MCQs (PDF) for FREE.
4. Previous Year UPSC Questions – Practise the UPSC Qns Re-Take Provided by ClearIAS
You should never neglect UPSC Previous year questions. You can re-take official UPSC Questions based on the official UPSC key from this link.
5. ClearIAS Online Study Materials (FREE)
ClearIAS study materials are simple and easy to learn. This will help a lot in the final revision.
You can access for FREE the repository of ClearIAS online notes from this link or this link.
Conclusion
Rather than going behind everything under the Sun, if you stick to the above 5 items, you would be covering more than 6000 most probable questions.
Adding to this, if you practice the ClearIAS Intelligent Elimination Techniques (IETs), we see no reason you don't clear UPSC Prelims 2021 in flying colours!
All the best!