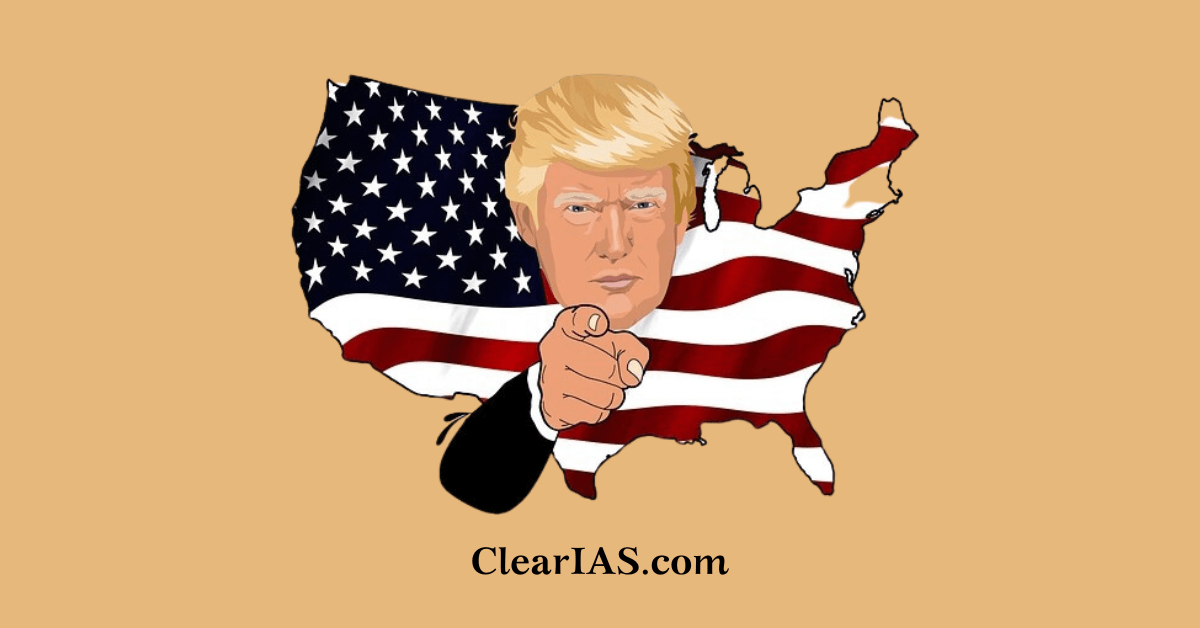 Economists are warning that the world is on the verge of an all-out trade war. With US President Donald Trump imposing a lot of taxes on imports, and China hitting back with similar measures, there is every possibility that world will witness a new war – a trade war – in the coming months.
What is a trade war?
A trade war is an economic conflict in which countries impose import restrictions on each other in order to harm each other's trade.
In a trade war, two or more counties create trade barriers on each other in retaliation for other trade barriers.
What are trade barriers?
Trade barriers are what governments use to hinder or control free trade (mainly imports from another country).
There are two types of trade barriers.
Tariff barriers – Eg: Import tariff, Export tariff, Specific duty, Ad valorem duty, Countervailing duty,  Anti-dumping duty, Protective tariff etc.
Non-Tariff barriers – Eg: quotas, embargoes, sanctions, levies and other restrictions.
What is a Tariff?
In simplest terms, a tariff is a tax.
A tariff is a tax on imports or exports.
Money collected under a tariff is called a duty or customs duty. Tariffs are used by governments to protect domestic industries from competition.
It adds to the cost of imported goods.
Trump Tariffs

The Trump tariffs are a series of tariffs imposed during the presidency of Donald Trump. In January 2018, Trump imposed tariffs on solar panels and washing machines, and in March 2018, he imposed tariffs on steel and aluminium.
The case the White House is making is that the tariffs necessary to protect vulnerable American industries.
President Donald Trump had said that the US which has nearly USD 800 billion deficit with other countries is ready for a trade war with them if they retaliated against his decision to impose 25 per cent import tariff on steel and 10 percent on aluminium.
Trade War Escalation – between US and China
On March 7, US President Donald Trump announced 25% tariffs on imports of steel and aluminium from China.
China responded by saying it would impose duties on $3bn worth of US products, announcing tariffs of up to 25% on imports of food including frozen pork, wine and some fruits on April 1.
What can World Trade Organisation (WTO) do?
The arbiter of international trade disputes – WTO – was born in 1995 out of a set of agreements struck by countries trying to reduce trade barriers.
If a government's complaint about another nation's trade barriers is seen as grounded, the WTO recommends acceptable retaliation.
In the case of steel, Trump is invoking a seldom-used clause of a 1962 U.S. law that gives him the authority to curb imports if they undermine national security.
Under WTO rules, countries can take trade actions to protect "essential security interests."
Other nations could challenge the validity of the U.S. use of that clause. They also could copy the U.S. move by citing national security to block imports themselves.
Trade War – Who will be the winner?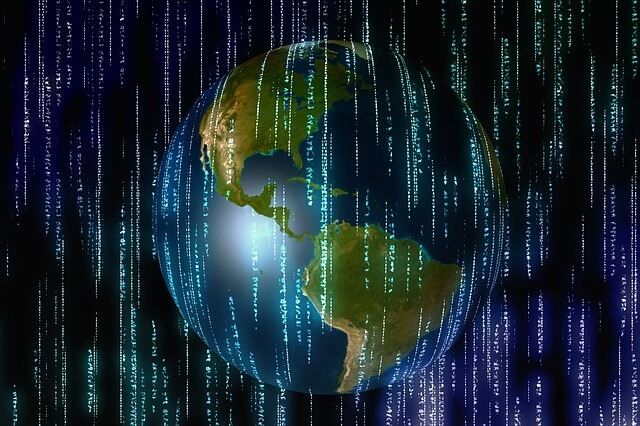 Stockmarkets across the world have fallen anticipating a full-blown trade war between the United States and China.
The tariffs measures were poorly received by the vast majority of economists; almost 80% of 104 economists surveyed by Reuters believed that imports on tariffs on steel and aluminum imports would be a net harm to the U.S. economy, with the rest believing that the tariffs would have little or no effect; none of the economists surveyed believed that the tariffs would benefit the U.S. economy.
On the other hand, the trade war can badly affect China too. If China's exports suffer from President Trump's upcoming trade actions, and any copycat barriers elsewhere, domestic consumption hardly looks robust enough to carry growth.
Should a trade war escalate between the US and China, consultancy Wood Mackenzie estimates that global economic growth could slow from 2.9% to 2.2% over the next four years.
The small, open economies in the eastern part of the European Union will suffer disproportionately if the global trade war currently brewing extends to Europe, analysts have warned.
"Jonathan Butcher, Wood Mackenzie principal economist, in a March 28 note, says, "That risk of retaliation and escalation is itself a threat to the global economy. We are currently enjoying a period of robust global growth, but sentiment plays a big part in maintaining economic momentum. The threat of a trade war could dampen sentiment, slowing consumer spending and business investment. If a trade war does develop… There are no winners in such a situation."
What happened in previous trade wars?
One of the most notorious examples is the Smoot-Hawley Act passed by Congress in 1930 and often blamed for deepening the Great Depression. The act raised import tariffs on some 20,000 goods provoking retaliatory tariffs by major US trading partners, leading to a severe trade war, the contraction of world trade, and exacerbation of the Great Depression.
Who wins in trade wars?
No one, if history is any guide. When President George W. Bush raised steel tariffs in 2002, U.S. gross domestic product declined by $30.4 million, according to the U.S. International Trade Commission. The U.S. lost about 200,000 jobs, about 13,000 of which were in raw steel-making, by one estimate.
Summary
Trump's trade war will hurt everyone — the only question is how much. Everybody, all economies, will be adversely affected.
A trade war between the world's major economies would lead to a significant contraction of world trade. In turn, this could result in a deep recession in the world economy, which would, no doubt, exacerbate the ­already tense geopolitical strains.
Reference: