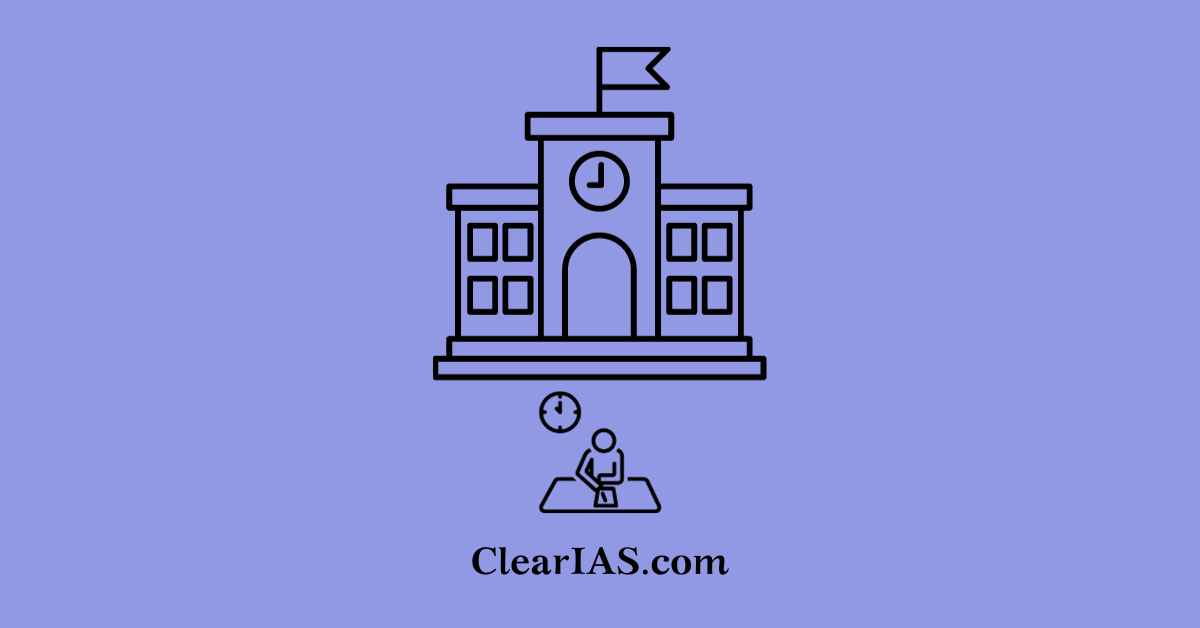 UPSC has allowed Civil Service Exam (CSE) candidates to revise the exam centres for Preliminary and Main Exam if required. How can you change the UPSC exam centre?
Union Public Service Commission (UPSC) in a new notification posted on July 1, 2020, stated that it will conduct the Civil Services Examination 2020 on October 04, 2020, as previously announced.
The Commission has also permitted change in the exam centres for UPSC CSE 2020 – Prelims and Mains – taking into consideration the Covid19 situation across the country.
UPSC going ahead strongly to conduct CSE Prelims 2020 on October 04, 2020
The Union Public Service Commission has once again stated that it will be conducting the Civil Services (Preliminary) Examination, 2020 [including the Indian Forest Service (Preliminary) Examination, 2020] on 04.10.2020 (Sunday) all over India as per the Revised Programme of Examinations published on 05.06.2020.
This has put an end to the speculations by many candidates regarding further postponement of UPSC Prelims.
UPSC has given a strong signal that it is serious about the exams – to be conducted on October 04, 2020.
Permission for candidates who need to revise the exam centres
Many candidates had requested UPSC to permit them to change their exam centres, due to the difficulties arisen because of Covid19 lockdown and travel constraints.
UPSC now has permitted CSE and IFoS candidates to revise the exam centres.
Please find the FAQs and our answers.
How can I change the UPSC Exam Centre?
The candidates are advised to visit the website  https://upsconline.nic.in and submit their choices of Centres of the above Examination.
The window of submitting the revised choice of Centres by the candidates will be operational in two phases i.e. 7th-13th July 2020 (06.00 PM) and 20th-24th July 2020 (06.00 PM) on the Commission's website.
Should I do something, if I am happy with my choice of UPSC exam centre?
If a candidate does not need to revise the exam centre (already submitted), he/she does not need to do anything additional now.
The new provision is only for those candidates who wish to change their centre for Prelims or Mains.
Can I apply now for UPSC Civil Services Exam 2020?
No.
The application window for UPSC CSE 2020 is closed.
If not yet applied, you cannot apply now.
You are advised to prepare for UPSC CSE 2021.
Can I withdraw the UPSC CSE 2020 application now?
Yes.
UPSC has again given provision to withdraw the applications so that the Commission can focus its resources only on serious candidates.
Withdrawal Window available to the candidates on the Commission's website https://upsconline.nic.in during the period from 1st-8th August 2020.
3 Months (90+ Days) Until Prelims 2020; How should I prepare?
I intend to make the equations to be simple and clear.
Aim to get at least 70 questions correct out of the 100 questions in General Studies Paper 1.
This would ensure that you will score 120+ marks and easily clear the cut-off score.
Practise ClearIAS Online Mock Exams in a timed-environment to get used to the exam-pressure.
Many aspirants commit the mistake of just reading and not practising correctly.
Don't fall into the trap of 'reading' from pirated PDFs and Photostats.
These 'free' resources which you find on sources like Telegram groups will be of poor quality and will not match UPSC standards.
Much more than that, only the right practise of the most probable questions can help you adjust with actual exam-hall conditions (including time-constraints and intelligent elimination).
ClearIAS Prelims Online Mock Test Series is a time-tested course which has been continuously helping many candidates to clear UPSC CSE Prelims with flying colours.
If not yet enrolled, I recommend you to join ClearIAS Prelims Test Series 2020 and start practising the questions at the earliest.