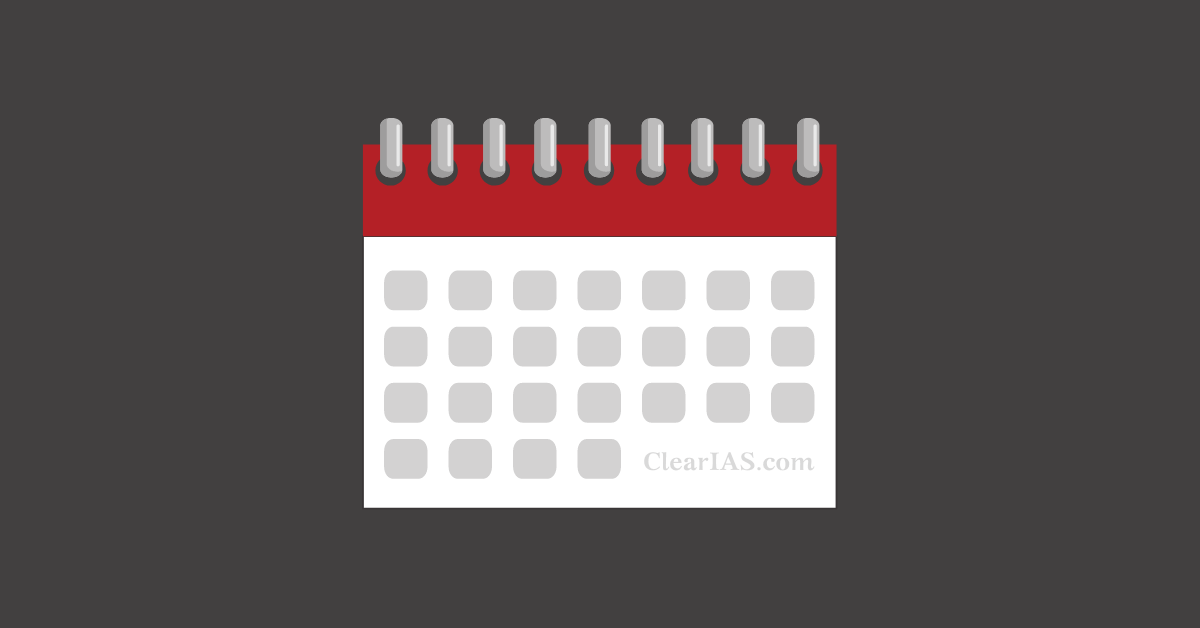 UPSC Calendar 2023 lists the dates of various exams conducted by the Union Public Service Commission (UPSC) including the Civil Service Examination (CSE).
If you intend to appear in the IAS/IPS Exam in 2023, one of the first things you like to know would be the date of the examination.
What is the date of the UPSC Preliminary Exam 2023? When will the Main Exam 2023 be conducted? When will UPSC start inviting applications from aspirants who dream to be IAS/IPS/IFS officers?
Read this post to know more.
UPSC Exam Calendar
Every year, UPSC publishes an annual calendar well in advance so that aspirants preparing for different exams will get an overall idea about the dates.
It contains dates of not just the UPSC Civil Services Exam, but all exams conducted by UPSC.
UPSC Calendar 2023: Details of the exams conducted by the Commission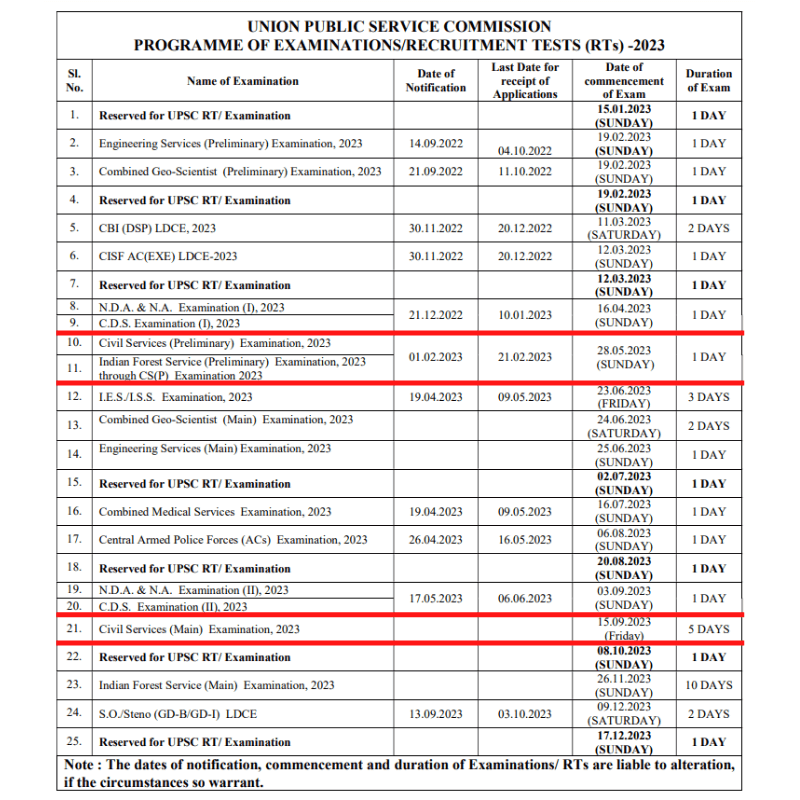 When will UPSC start inviting applications for IAS Exam 2023?
From February 01, 2023
As per the UPSC Calendar 2023, the notification for the UPSC Civil Services Examination 2023 is expected to be out by February 01, 2023.
Once the notification is out, aspirants can apply for IAS/IPS exam 2023.
The last date to apply for UPSC CSE 2023 is February 21, 2023.
When will UPSC conduct the Civil Service Preliminary Exam 2023?
May 28, 2023 (Sunday).
As per the UPSC Calendar 2023, the Prelims test for both Civil Services Examination and Indian Forest Examination will be conducted as a common exam on May 28, 2023.
This will be an objective examination consisting of two papers.
When will UPSC conduct the Civil Service Main Exam 2023?
September 15, 2023.
The Main Exam is a written exam consisting of 9 papers. This is usually conducted in a span of 5-days over two weekends.
Is Coaching necessary for success in UPSC CSE?
Proper training and practice will improve the chance of success in every field. The same is true for the UPSC Civil Services Examination too.
A focused preparation under expert guidance usually helps to save valuable time and effort for aspirants.
However, not all coaching is equally good. Candidates should select only reputed learning platforms or coaching institutes.
ClearIAS is reputed for the 'Smart Work Approach' widely appreciated by toppers in the UPSC CSE. We give equal importance to Knowledge and Exam Skills.
We believe that expert training can supplement the self-study efforts of candidates.
Admissions Open: ClearIAS Online Classroom Program for UPSC CSE 2023
ClearIAS is famous for the 'smart work approach for UPSC CSE – which involves various techniques and strategies to boost candidates' marks.
We provide online classes which cover the entire syllabus of UPSC CSE Prelims, Mains, and Interview.
ClearIAS PCM Online Course: Features
ClearIAS Prelims cum Mains (PCM) is a mega package that includes almost all products/services necessary for you to crack UPSC CSE like:
Instant access to 700+ Hours of Expert Classes (recorded) which cover the entire syllabus of Prelims and Mains
Additional access to the latest current affairs classes (live/recorded)
Doubt Clearing Sessions
Personal Mentorship
Study Materials (PDF)
Prelims Test Series
Interview Guidance
Special Attractions
You can watch each class unlimited times in the subscription period.
Validity until UPSC CSE Mains 2023.
You will get instant access once you complete the payment.
You can attend demo classes to experience our unique teaching style.
Are you a Working Professional or College Student?
ClearIAS online courses will help you prepare from the comfort of your home along with your work or studies.
If you are unable to attend live classes, there is nothing to worry about. We provide recorded classes.
Our PCM program covers almost everything that you need to crack the UPSC CSE – in the form of recorded classes and mock exams.
This plan includes Pre-Recorded Classes – that cover every subject in UPSC CSE Prelims and Mains in a well-structured manner.
Book a FREE UPSC Mentorship Session with a ClearIAS Expert
Is your ambition to become an IAS, IPS, or IFS officer?
Do you want to surprise all by cracking UPSC CSE in the shortest possible time?
Register now for a free UPSC Mentorship session with an expert mentor of ClearIAS!