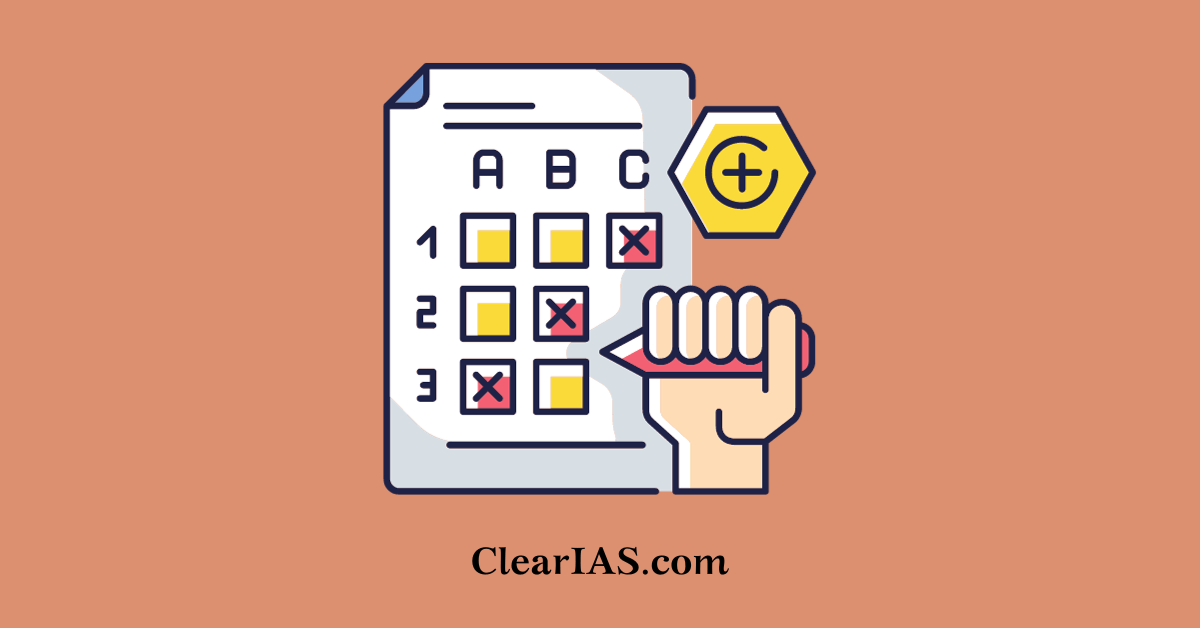 ClearIAS has published the answer key for the General Studies Paper 2 (CSAT) in the UPSC Civil Services Preliminary Exam 2019.
Candidates who took UPSC Prelims 2019 can now check their CSAT marks!
Your marks will be based on ClearIAS answer key for General Studies Paper 2 (CSAT).
You will also be provided with detailed solutions (explanations) and all-India rank-list which will help you analyse the all-India trends (marks).
How can you check ClearIAS Answer Key of UPSC Prelims 2019?
Click on the link UPSC Prelims 2019 Answer Key (General Studies Paper 2). This is actually a software based re-take exam of the official UPSC Question Paper of UPSC Prelims 2019.
If already registered on ClearIAS Mock Exam platform, you may login using the same username and password. If not registered already, create an account to login. You need to create a username and password. Make sure you give correct email id (to get exam results).
Once logged-in, you can start the exam.
To calculate your UPSC CSE Prelims 2019 marks based on ClearIAS Answer Key, all you need to do is to tick the answers you bubbled in actual UPSC Prelims in this online exam (209PT).
The same exam can be used across all versions of question paper to calculate the scores. However the starting number will vary, based on your version code.
Starting question for different version codes
If your Prelims Question Paper Version is A, start from Question Number 1 of this exam.
If your Prelims Question Paper Version is B, start from Question Number 9 of this exam.
If your Prelims Question Paper Version is C, start from Question Number 41 of this exam.
If your Prelims Question Paper Version is D, start from Question Number 68 of this exam.
How will you get your marks, answer key, and detailed solutions?
Once you marked all your answers (as you bubbled in actual UPSC prelims), click on the 'submit' button. All your answered will be submitted in our exam software.
Within 1-2 minutes our test-engine will auto-calculate your score.
The marks, answer key, and detailed explanations will be shown in the final screen. This will also be available in "My Account" link for a few more days for revision. Marks will also be emailed.
Is the answer key 100% accurate?
The only key which UPSC approves for the Prelims 2019 is the key prepared by UPSC itself.
Unfortunately, UPSC will disclose their answer key only by May 2020.
If you need to check your answers before that, one of the best alternatives you can always depend is the ClearIAS key.
There can be minor variation in ClearIAS Key with respect to the UPSC key (due to ambiguous framing/interpretation of the context/sources used for reference). Hence, we do not claim that our key is 100% accurate. Infact, no coaching institute can always claim 100% match with UPSC key.
ClearIAS had been planning to release the Answer Key on the Prelims day evening itself. However, as many questions needed more research to convincingly mention a right answer, we postponed our key publishing date. Now, the answer key is open to all.
Can I know the all-India performance trends?
Yes, you can.
The details of all users of ClearIAS who took this exam will be available in this link.
Every time a new user takes the exam, the rank list will get updated automatically. Scroll down to find the name of the toppers and percentage of aspirants who scored a particular mark.
How Can I know the Cut-off Marks?
To calculate UPSC Prelims cut-off, only marks scored in General Studies Paper 1 is used. You just need to ensure that you have 66+ marks in General Studies Paper 2 (CSAT).
ClearIAS, like we did in previous years, has come up with a rank list which helps you to analyse the all-India trend of marks in UPSC Civil Services Prelims 2019. This rank-list and related performance reports will help many aspirants to have a realistic idea about the expected cut off marks of UPSC Prelims 2019.
Note: Please ignore the extra high marks if you notice at the top (somebody will always try to inflate their marks). You can, however, mention you marks as per ClearIAS Key in the comments and get into a meaningful discussion with fellow aspirants as well.
Who all can expect to get a chance to write UPSC Mains 2019?
Based on the previous trends in ClearIAS graphs, if your score is in the top 10% of marks across India (in ClearIAS rank list), you have high chance of getting a UPSC Mains call (provided you also have 66+ marks in General Studies Paper 2 of UPSC Prelims 2019; answer key for the same will be released by today evening). For a reasonable sample size, there should be 2000+ entries in the ClearIAS platform.
Last year, 4000+ candidates had entered their marks in our system. Then the cut-off turned was around the top 8th percentile. In previous years, when the number of seats and the variation of marks were high, even the top 15th percentile also got a UPSC Mains call.
The total number of final vacancies to be filled as per UPSC CSE 2019 notification is 896. UPSC usually calls 12.5 times the number of vacancies for UPSC Mains. By that logic, you can expect about 11,250 candidates to get selected into the 2nd stage ie UPSC Mains 2019 (written).
Your score not enough to clear Prelims 2019? Adopt a new Approach.
It's time to re-evalaute your preparation methods. Don't blindly trust any coaching institute. The old-school methods of preparation may not help you with the new challenges in the UPSC prep field.
Only those players who clearly analyse and understand the changing nature of UPSC questions can guide aspirants in the right direction. This is true not only for UPSC Prelims, but also for UPSC Mains.
Closely follow ClearIAS approach and guidance to know what it takes to clear UPSC in 2020.
Only a few quality players like ClearIAS were able to consistently produce top-class results and win the confidence of candidates in the last 5 years. As you may know about 100+ marks worth UPSC Prelims 2019 questions could have been easily answered from ClearIAS Prelims 2019 questions. Here are the details.
Preparing for UPSC Prelims 2020? Register now to get early-bird advantage!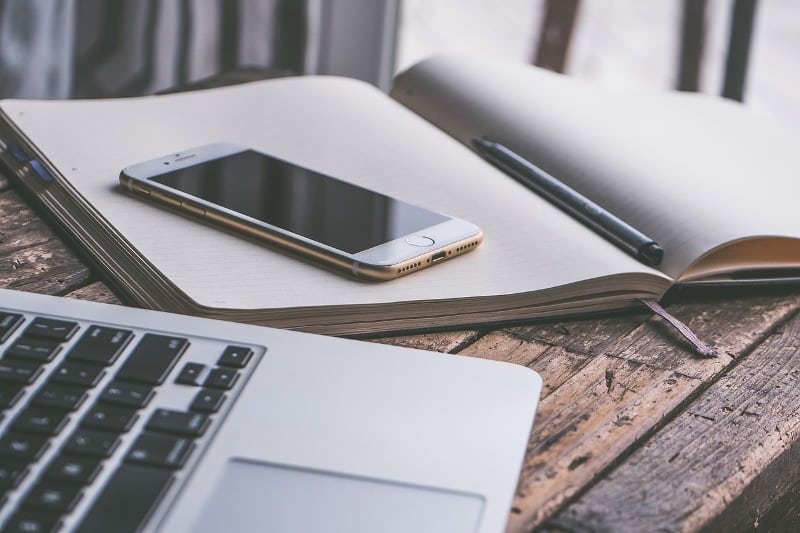 Registration for ClearIAS Prelims Test Series 2020 (online mocks) is now open. There will be 40 online mock exams in the new series. The duration of the program will be for 1-year until the date of UPSC Prelims 2020.
The fees for the early-bird registrations would be Rs.4999 Rs.9000 for 40 online exams.
Enroll now in ClearIAS Prelims Online Mock Test Series 2020 and get the early-bird advantage!