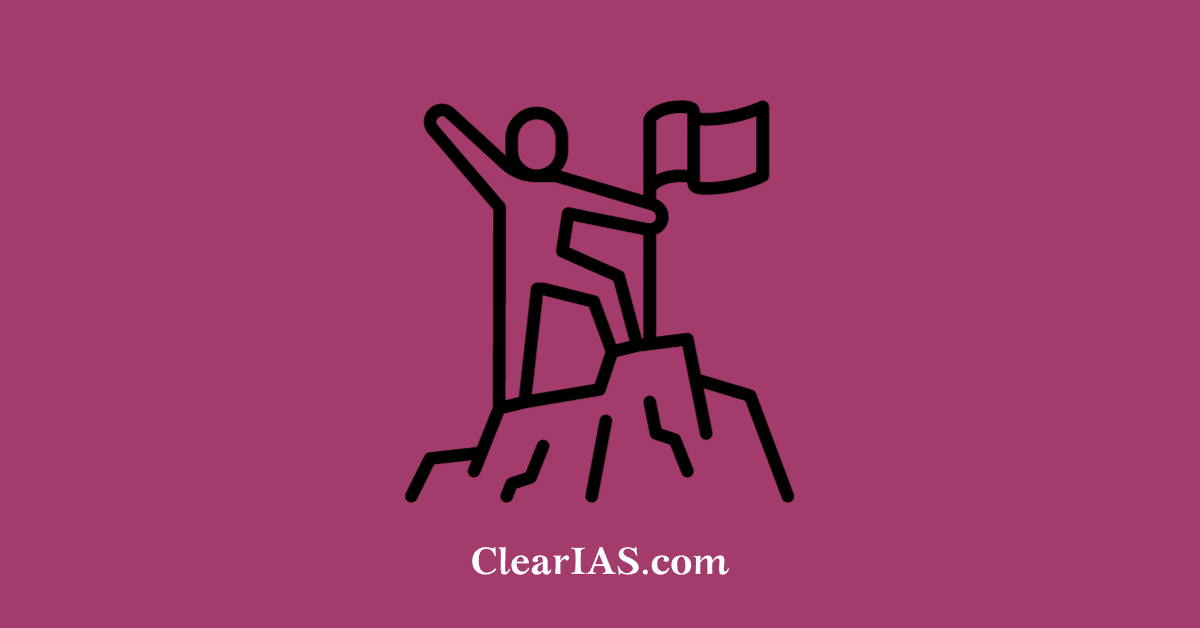 More than 100 marks worth UPSC Prelims 2019 questions could have been successfully answered from ClearIAS Prelims Online Mock Test Series 2019 and ClearIAS Study Materials. This was enough to clear the cut-off score of UPSC!
Why is ClearIAS one of the most trusted player in India in the field of UPSC Online Test Preparation?
Analyse how many questions you could have answered correctly if you were a serious follower of ClearIAS.com. Wasn't it enough to clear the cut-off marks in UPSC CSE Prelims 2019? YES!
ClearIAS Prelims Program 2019: The Best Strategy for Success!
More than 100+ marks worth questions could have been easily answered (enough to clear the cut-off score in UPSC Prelims 2019), had any aspirant seriously practised and revised just the three ClearIAS resource given below.
ClearIAS Prelims Test Series (40 exams = 4000 questions)
ClearIAS Current Affairs Capsules (Monthly MCQs = 1000 questions)
ClearIAS Most Probable Questions (Daily MCQs =500 questions)
In addition to the above 3 resources, if you had referred ClearIAS Intelligent Elimination Techniques (IETs), ClearIAS Online Study Materials and ClearIAS e-Books, your score would have been much more.
ClearIAS Prelims 2019 Questions vs UPSC Prelims 2019 Questions
Download the PDF – ClearIAS Prelims 2019 Questions vs UPSC Prelims 2019 Questions.
The comparison of questions provided in ClearIAS Prelims Program 2019 with the questions asked in UPSC Prelims 2019 should give you the answer. See how many of our selections/predictions turned correct.
Augmented Reality vs Virtual Reality
LTE (Long-Term Evolution) and VoLTE (Voice over Long-Term Evolution)
Particularly Vulnerable Tribal Groups (PVTGs)
Minor Forest Produce
Agasthyamala Biosphere Reserve
Forest cover
Charter Act of 1813
Extended producer responsibility"
Five Year Plans
Global Competitiveness Report
Delhi Sultanate
Atal Innovation Mission
Ramsar Convention – Wetlands
Asian Infrastructure Investment Bank (AIIB)
Cas9 protein
Multi-drug resistance in microbial pathogens
Money Multiplier
World Bank's Ease of Doing Business Index
Microbeads
Office of Profit
Injection of sulphate aerosol into the stratosphere
Jagirdar and Zamindar
Mahayana Buddhism
Dewdrops
Swadeshi Movements
Banks Board Bureau
Asiatic Lion
Data Diktat…
The above topics are just some of the UPSC Prelims 2019 question areas, which were directly/indirectly covered in ClearIAS Prelims Test Series 2019 or ClearIAS Study Materials. There are many more.
The above hand list prepared with the inputs of the happy users of ClearIAS, who informed us about similar questions soon after the exam.
We will be keeping the 2019 exam links and PDFs open for a few more days. Any of you can verify the details, and come up with more questions from our sources!
PS: You can mention the details of ClearIAS questions asked in UPSC Prelims 2019 in the comment section below as well!
ClearIAS: Success is a habit!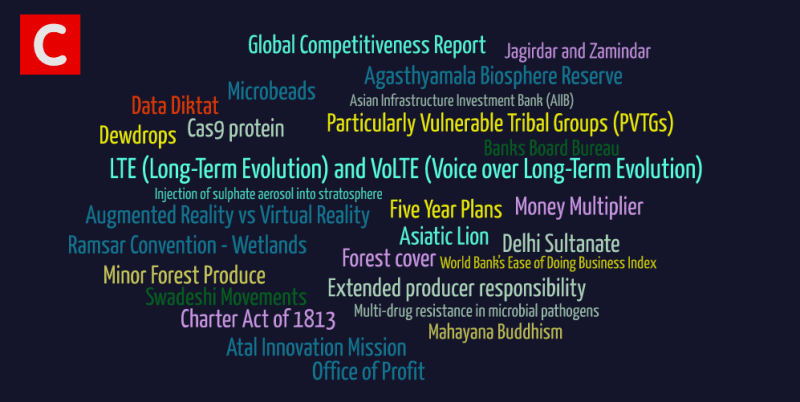 It's not the first time that ClearIAS is producing such exceptional results. It is the fourth consecutive year, that ClearIAS is putting similar status after UPSC Prelims.
Knowledge + Skills = Success
Success in UPSC Civil Services Examination (CSE) = 50% Knowledge + 50% Skills (Strategies).
While most of the coaching institutes and online websites just focus on the knowledge part, ClearIAS in all these years has been giving equal importance to develop aspirants knowledge as well as skills required for UPSC exam.
We believe that's what a real coach for any exam should do.
The unconventional question paper in UPSC Prelims 2019 once again proved ClearIAS as right.
Only those with good analytical skills were able to analyse the UPSC statements quickly and find the right answers. Extensive knowledge is important, however, aspirants should also develop skills to analyse and eliminate the wrong answer choices.
No, this cannot be simplified or belittled as guesswork.
Guesswork is different.
ClearIAS advocates an entirely different concept based on logic and common sense.
Those who read ClearIAS Intelligent Elimination Techniques (IETs) or attended ClearIAS Prelims Mark Booster Workshops should be knowing by now, what we mean.
What makes ClearIAS different?
ClearIAS is one of the pioneers in UPSC Online Test Prep field, enabling aspirants to clear IAS exam by self-study. We are not a coaching institute in the 'traditional concept'. Rather, we are an EdTech startup. This is what makes us different:
Right guidance as per the changing requirements of UPSC.
Knowledge + Skill approach.
A highly talented ClearIAS research team at the back-end.
A knack for selecting the most probable questions – a skill which comes only from experience and constant analysis of UPSC pattern.
Questions are contributed into the pool by successful candidates who were selected into various services, subject experts, and veterans who keenly analyze the latest changes in the UPSC question pattern.
Our focus to help aspirants learn faster – by providing only what is most essential. Our notes and learning zone are simple, short, and easy-to-learn.
Keeping questions in a closed loop of enrolled subscribers.
Fail-proof approach – by including all kinds of probable question topics – current or conventional.
Affordable to all; high Return on Investment (RoI).
Preparing for the upcoming UPSC Prelims?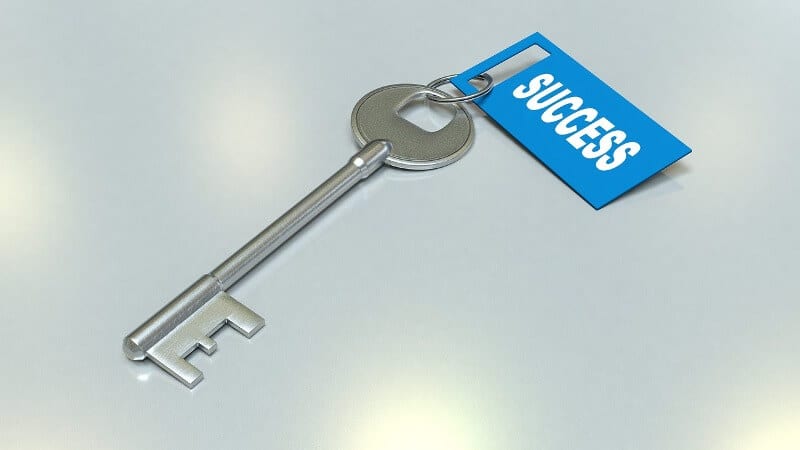 Learn from your past mistakes.
Take ClearIAS Test-based approach more seriously.
We strongly recommend all serious aspirants to enroll for ClearIAS Prelims Online Mock Test Series to ensure that you are guided in the right direction.
Registrations for this year's ClearIAS Prelims Test Series is currently open.
Take all 40 ClearIAS Online mock exams and revise the questions 2-3 times to get the extra-edge you badly need to clear prelims.